On the Road is a weekday feature spotlighting reader photo submissions.
From the exotic to the familiar, whether you're traveling or in your own backyard, we would love to see the world through your eyes.
I think I'm going to try shaking things up a tiny bit for On the Road.  Albatrossity and Bill will still be our anchors in the morning, but whenever possible, I'll try to put up posts from new submitters the week after they submit their first set.

Another thing I am going to try is keeping 3-part submissions together in a single week.  For more than 3 parts, they will get spaced out in the same way that they are now.

Tomorrow we have a special submission from ema, which I bumped to the head of the pack because it's a tribute to Rosie and Bixby.  Billin was kind enough to give up his slot to accommodate that and a 3-part OTR from new person who submitted as  from  long-time lurkers and occasional commenters Athenaze and Ariobarzanes.

I'm always open to feedback, so if you have any thoughts, put them in the comments or send me email.
Albatrossity
Week 6 of Spring in Flyover Country and we are getting fewer migrants and more summertime resident breeding birds. Here are a few of those from earlier in May of this year.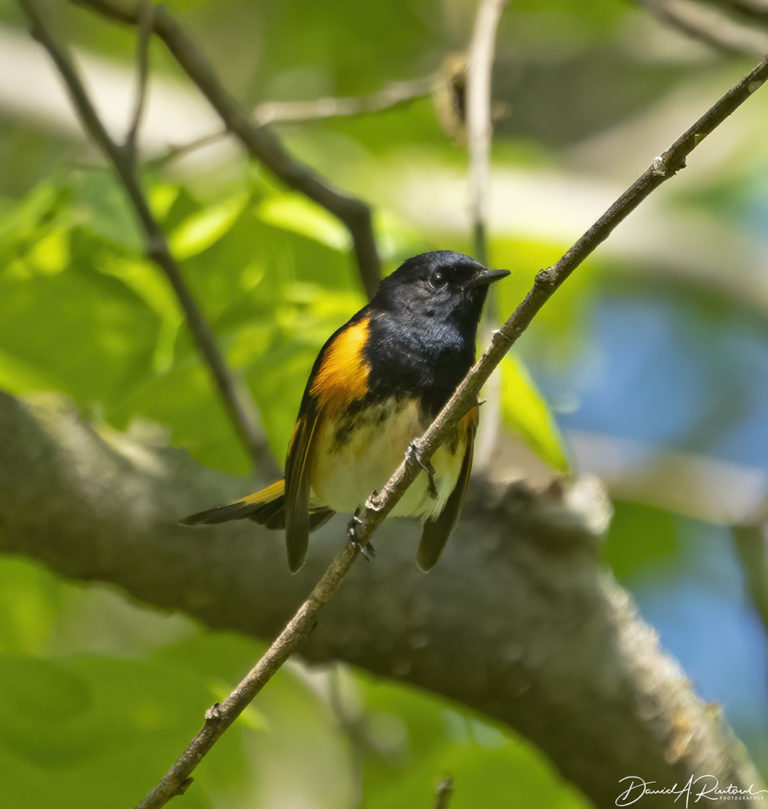 Near Manhattan KS
May 12, 2021
Migrant warblers are a somewhat rare treat in my part of the country; numbers and diversity go up substantially just 100 miles east of here. But it was generally a good year for migrants here, and one of the treats was a nice flight of American Redstarts (Setophaga ruticilla). These are flashy birds; even the females are somewhat colorful. Here's a nice male on his way north.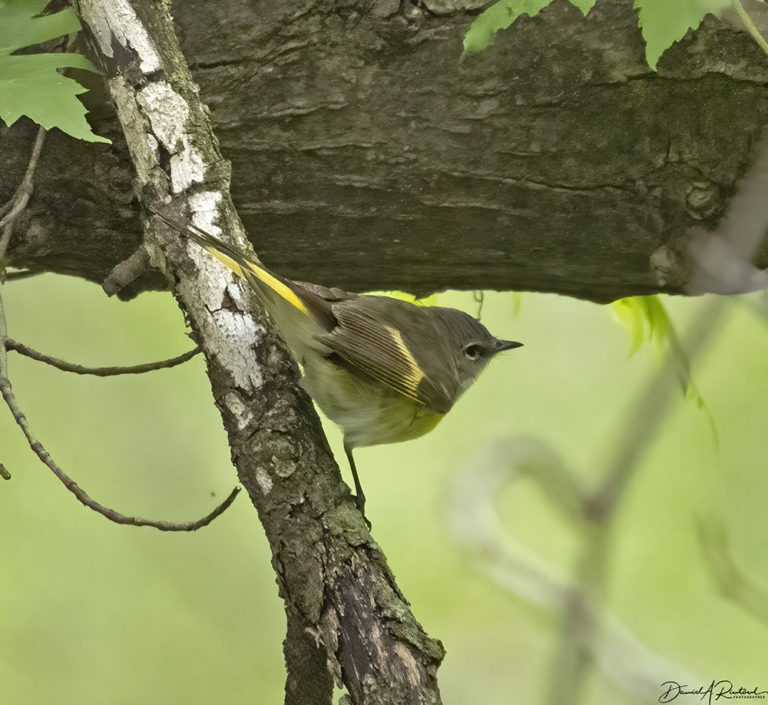 Near Manhattan KS
May 10, 2021
Female American Redstart, she is unmistakable with that bright yellow in the tail and the yellow base to the secondaries. I only wish all female warblers were this easy to ID!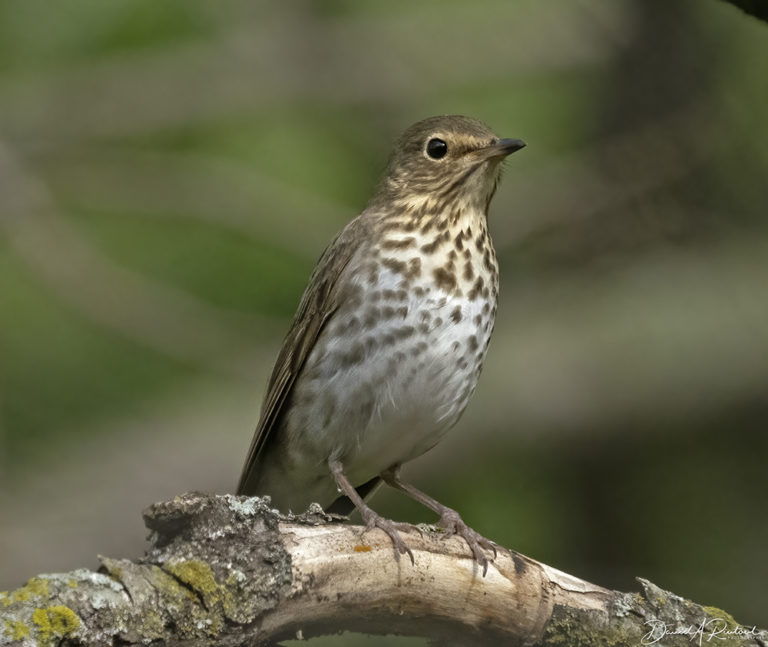 Near Manhattan KS
May 3, 2021
We had an abundance of Swainson's Thrushes (Catharus ustulatus) coming through this spring as well. I do wish that these guys stayed around for the summer; their fluting song is one of the best sounds of summer in the north woods. Interestingly you can hear these in summer in parts of the Appalachians, in the Rockies, and along the west coast of the USA; if you live in one of those places, I am envious of your summer bird songscape.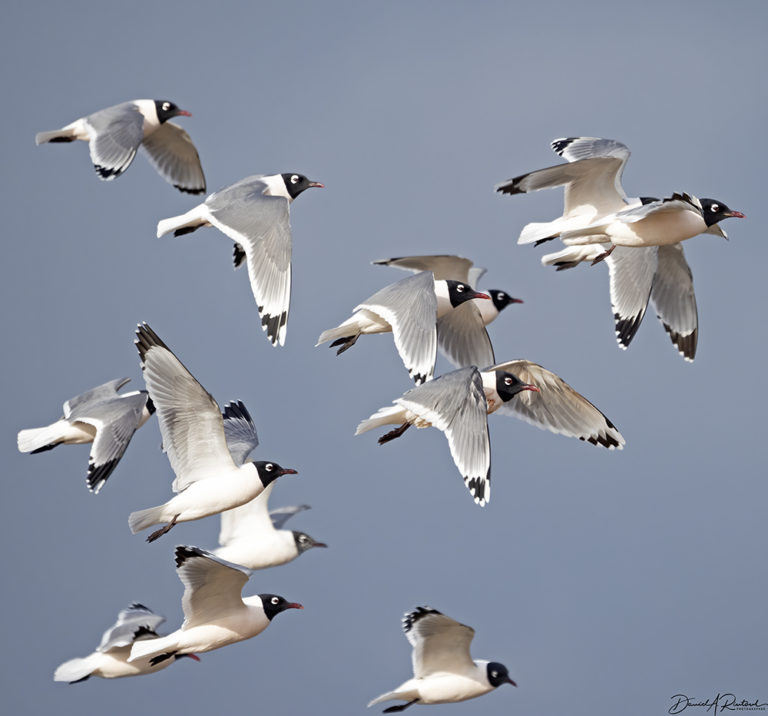 Near Manhattan KS
May 3, 2021
Here's a bird that would be very exciting for any birder to see along the east or west coast, the Franklin's Gull (Leucophaeus pipixcan). It is a truism that birders cringe when someone identifies a bird as a "seagull", and it is particularly cringeworthy in this case. These are birds of the prairie pothole region, eating lots more insects than fish, but the sight of a flock of them cruising over a wind-swept prairie is oddly reminiscent of the sight of a flock of gulls at sea. They are also the only gull in the world with two complete molts per year, so they always look fresh and spiffy.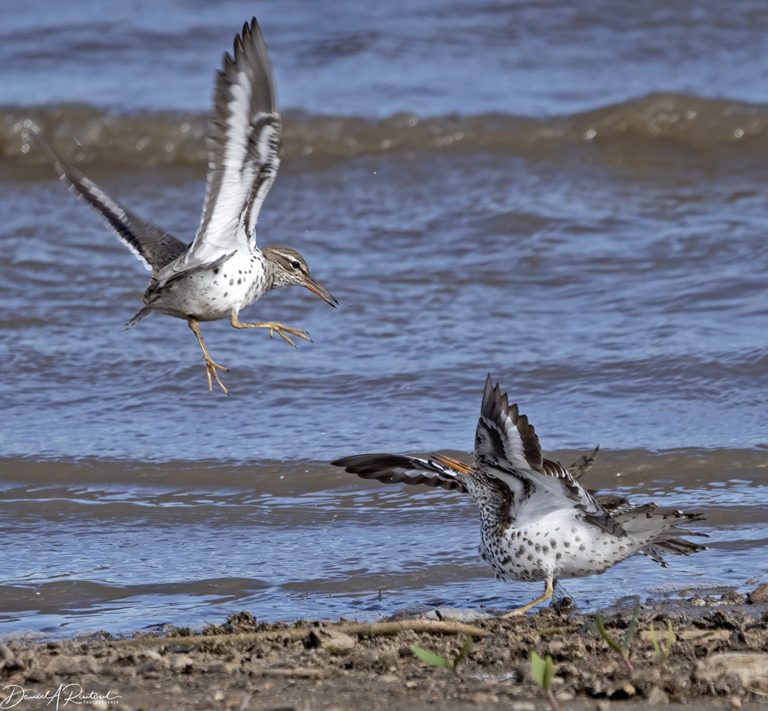 Near Manhattan KS
May 4, 2021
Spotted Sandpipers (Actitis macularius) are an underappreciated bird, found across much of North America along lakes and small streams, especially those with rocky shores. These two were having a discussion about real estate and who owned what parcel. Their teetering walk and stiff-winged flight pattern make them easily identifiable no matter where you find them.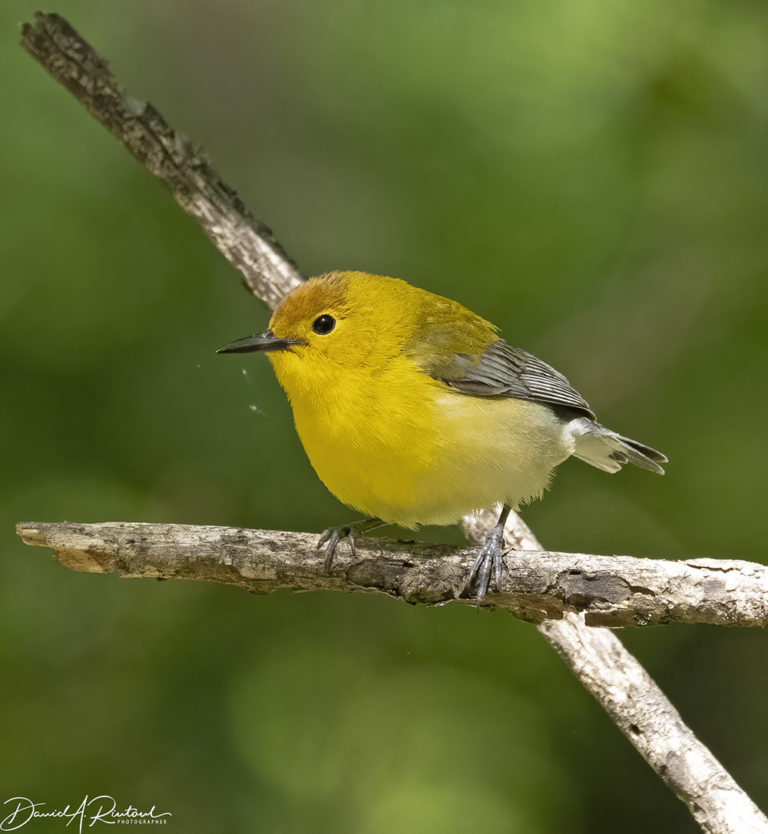 Near Manhattan KS
May 11, 2021
Our local Prothonotary Warblers (Protonotaria citrea) were busy building nests in early May. This is a female, who took some time out from gathering bark strips for the nest to watch me. These are spunky and territorial warblers, and I have often been scolded by them for getting in their space a bit more than they approve of.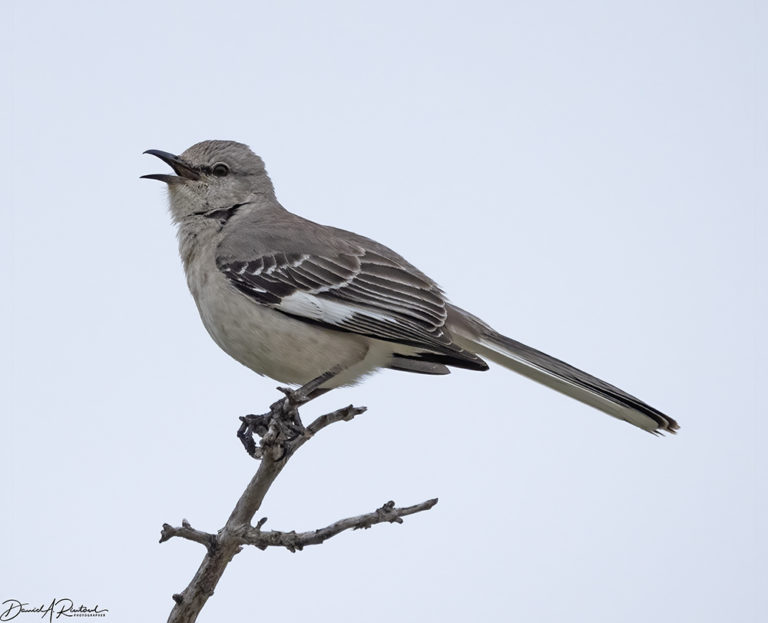 Near Manhattan KS
May 2, 2021
Northern Mockingbirds (Mimus polyglottos) are easily seen and heard in much of the country, but for some reason they are not fond of the prairies and pastures we have around here. In recent years, perhaps as a consequence of increased acreage of trees and shrubs, they have become more common and are local but expected year-round residents. This one serenaded me for a while with some song phrases that I mostly did not recognize other than a Dickcissel imitation which was pretty much perfect!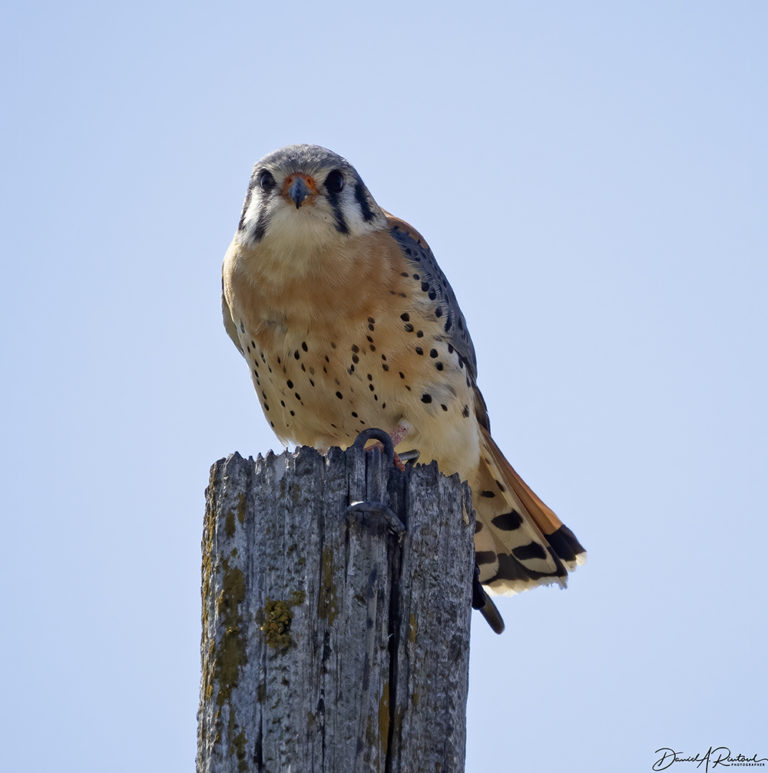 Near Manhattan KS
May 3, 2021
American Kestrels (Falco sparverius) seem to have increased in abundance in recent years, again perhaps because an increase in tree coverage means that they have more nesting cavities to choose from. This handsome male was hunting along a country road, but I suspect that he had babies in a nest somewhere nearby.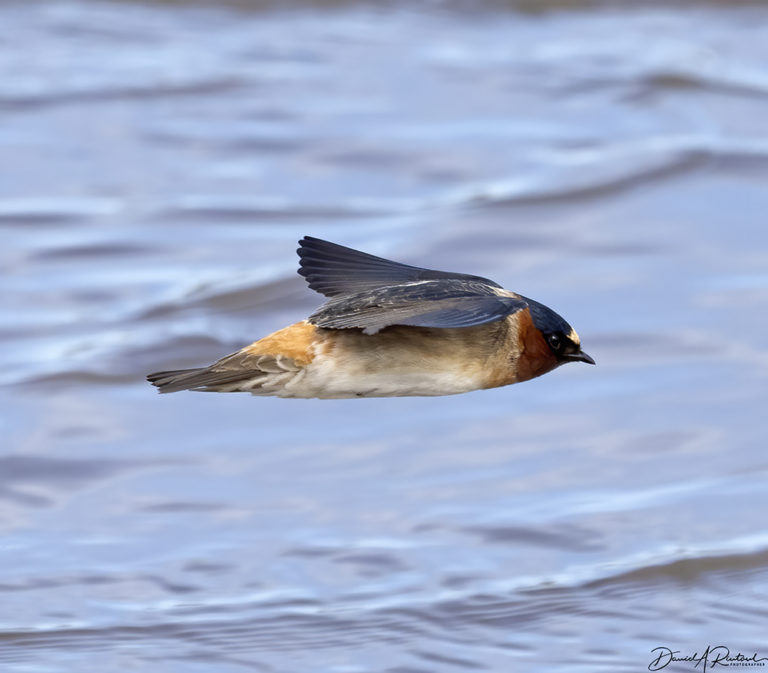 Near Manhattan KS
May 4, 2021
Since I love to take pictures of birds in flight, and since swallows are almost always in flight, I worked for a while getting pictures of flying swallows this spring. These are speedy fliers, and herky-jerky when they are foraging for flying insects, so a lot of pictures get deleted from the camera card for every one that is acceptable. This Cliff Swallow (Petrochelidon pyrrhonota) was foraging over a small cove flying into a pretty stiff northerly breeze, so that at some times it was almost stationary, but it was still a challenge to get a decent shot!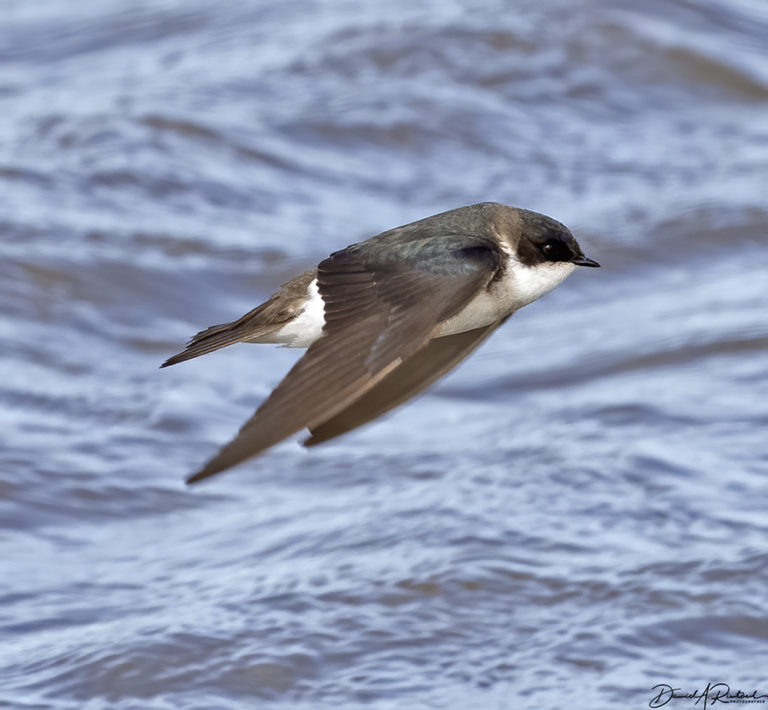 Near Manhattan KS
May 4, 2021
Female Tree Swallow (Tachycineta bicolor) in her second summer, foraging in the same spot as the Cliff Swallow.