On the Road is a weekday feature spotlighting reader photo submissions.
From the exotic to the familiar, whether you're traveling or in your own backyard, we would love to see the world through your eyes.
We start the week off with Albatrossity, of course, followed by slipz, BillinGlendaleCA, and UncleEbeneezer.  On Friday, we let's welcome a first-time submitter to On the Road: Christopher Mathews, who will take us to Iceland to see puffins!
Albatrossity
Week 7 of the 2021 installment of Spring in Flyover Country has the first young birds of the season, indicating that spring migration is pretty much over. So maybe we can do Summer in Flyover Country for a week or so, if I can get out and get some pics of more birds representing the next generation!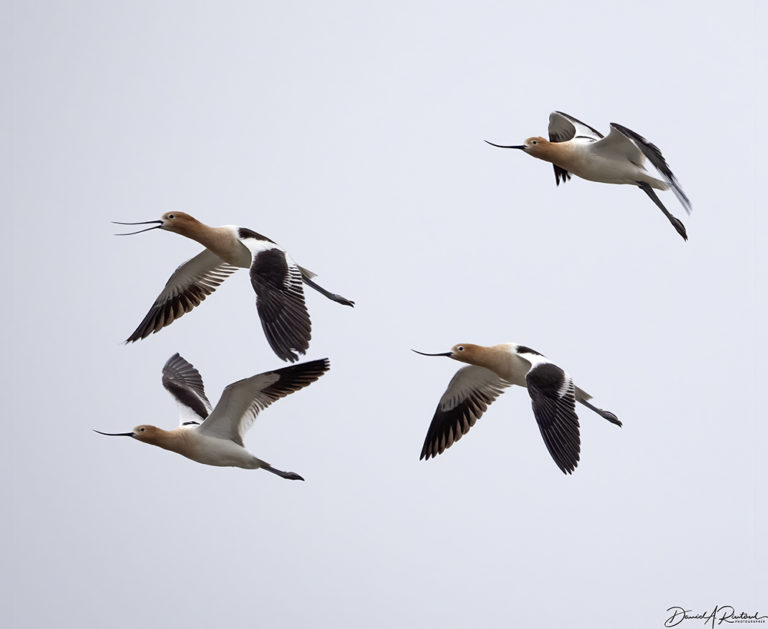 Near Manhattan KS
May 11, 2021
These American Avocets (Recurvirostra americana) are only migrating through this part of Kansas, since there are no large marshes to host them for the summer. But they do stay and produce babies in the marshes in the central part of the state, and occasionally, in wetter years, in the playa wetlands in SW Kansas. Here we get to see them in their stunning alternate (breeding) finery, with a rust-colored head to set off the stark black-and-white body and wing plumage.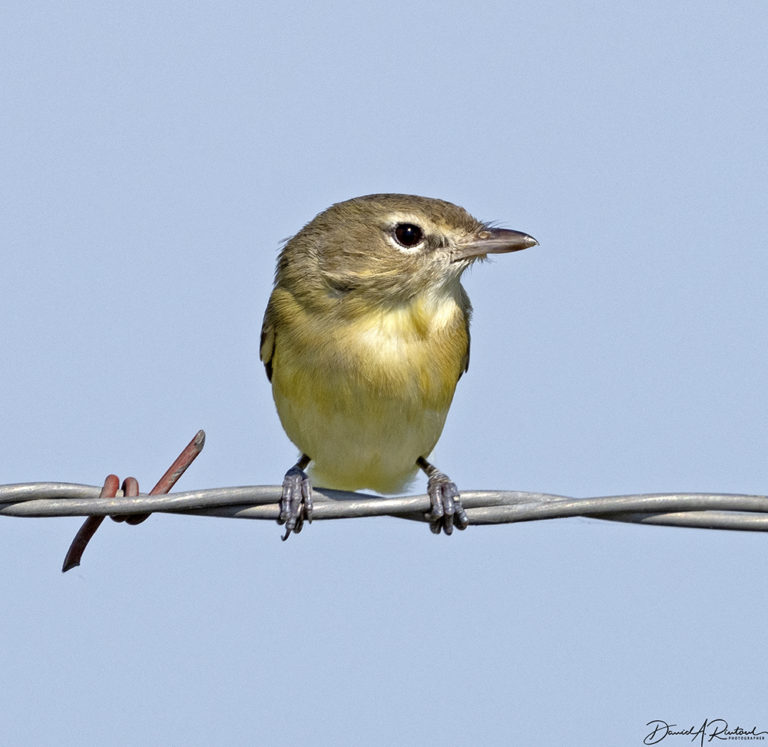 Near Manhattan KS
May 8, 2021
The local subspecies of Bell's Vireo (Vireo belli belli) is quite yellow underneath, compared to the endangered Least Bell's Vireo (V. b. pusillus) found in southern and central coastal California, which is very plain and gray. These diminutive birds are very vocally obvious on our local prairies; every shrubby patch will host one, and it is usually advertising that real estate very frequently with its busy little song.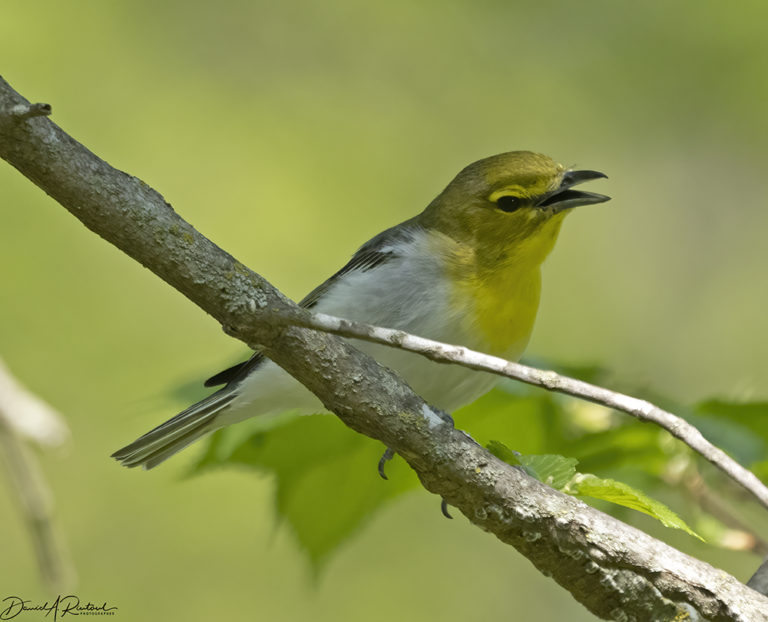 Near Manhattan KS
May 12, 2021
Another local breeding species of vireo, but one that is much less common this far west, is the Yellow-throated Vireo (Vireo flavifrons). This is another species that has become much more common here in recent years, probably again due to the increased spread of trees on the formerly treeless prairies.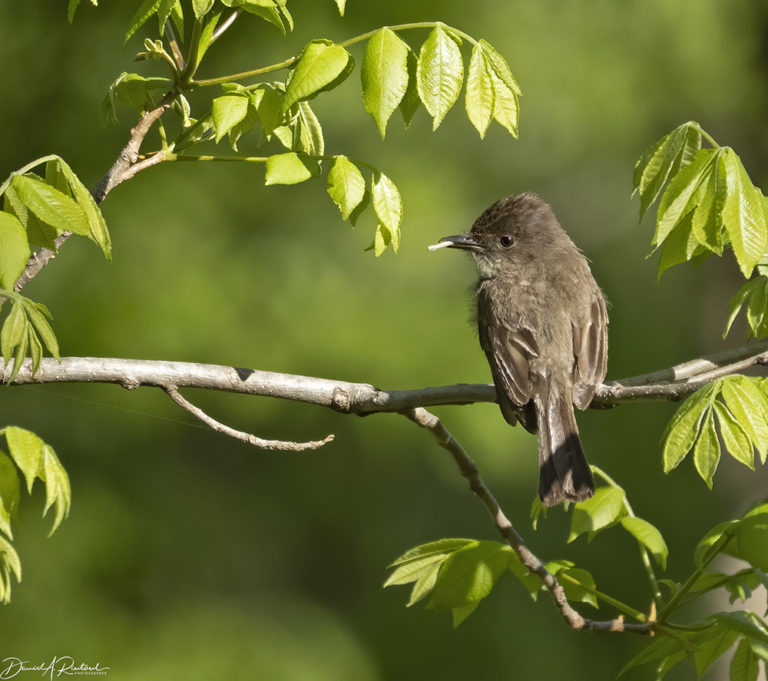 Near Manhattan KS
May 12, 2021
Eastern Phoebe (Sayornis phoebe) is another species that is familiar to birders in the eastern part of the continent, although a look at their range map will reveal that they range across Canada all the way to northeast British Columbia and the southern parts of the Northwest Territory. This one was feeding youngsters under a bridge, and was very happy when I went away so that it could get back to work. When they are not feeding babies they are usually singing and wagging their tails.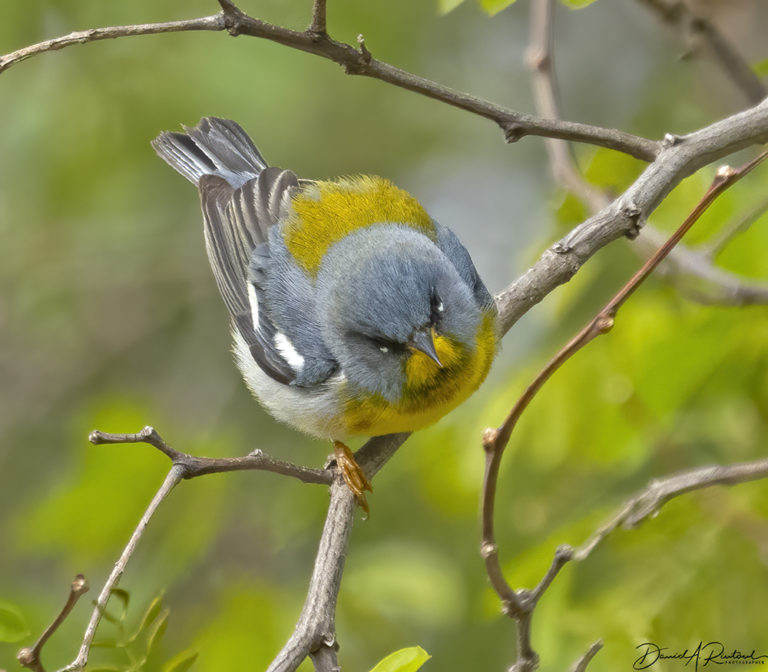 Near Manhattan KS
May 11, 2021
There are only a few species of warblers who can be found in Kansas in the summer, and this is one of the more colorful ones. This is a male Northern Parula (Setophaga americana) showing off its best intimidating glare. That is hard to pull off when you only weigh 8 grams (a third of an ounce), but he gets extra points for this effort.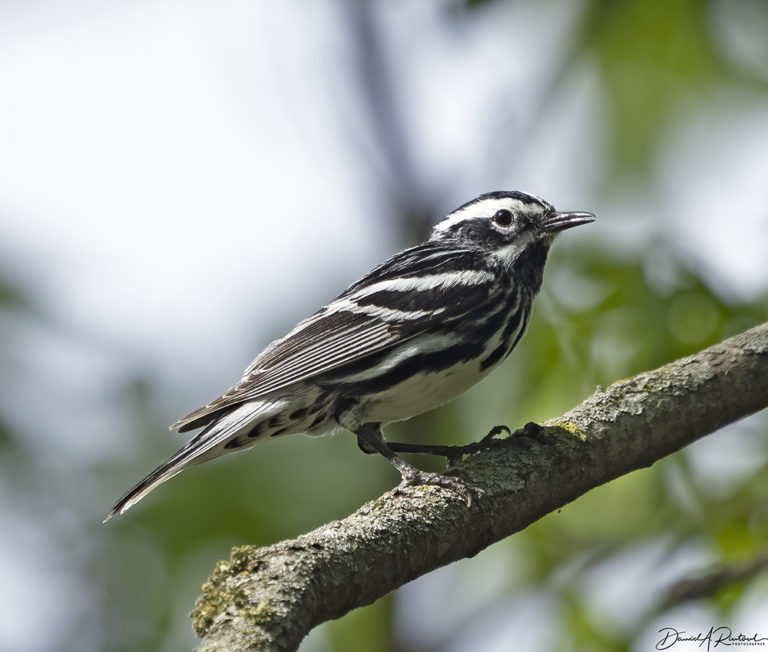 Near Manhattan KS
May 14, 2021
Another warbler that spends the summers here, but which is a lot less colorful, is the Black-and-white Warbler (Mniotilta varia). This is a male, since it has a dark cheek and black streaks on the throat. They spend their days foraging insects from the bark on larger limbs and trunks of trees in nuthatch-like fashion. Their high-pitched song is one of the first one that birders lose when their hearing starts to go as they age!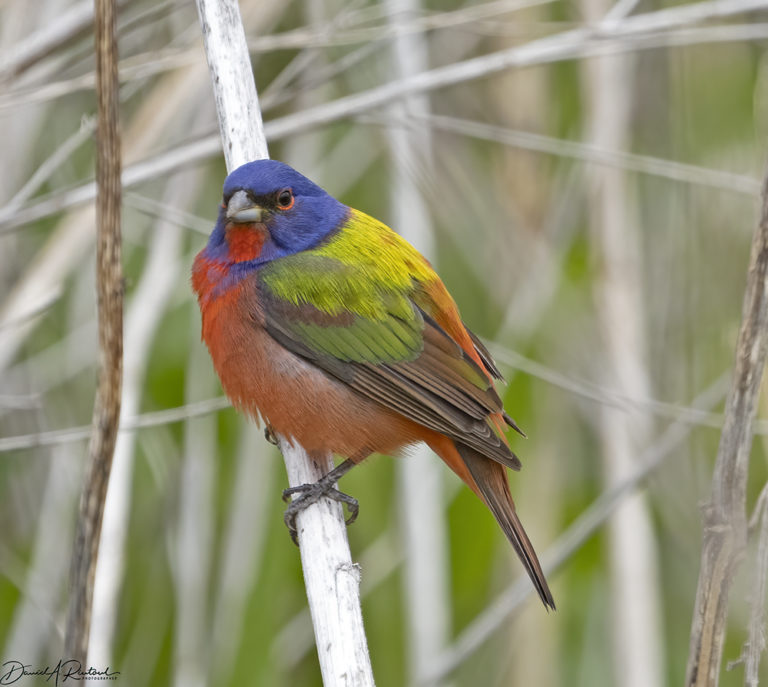 Near Manhattan KS
May 10, 2021
Male Painted Bunting (Passerina ciris), the paint-by-numbers bird that early French explorers named the Nonpareil. Even on an overcast day the colors on this bird are eye-popping.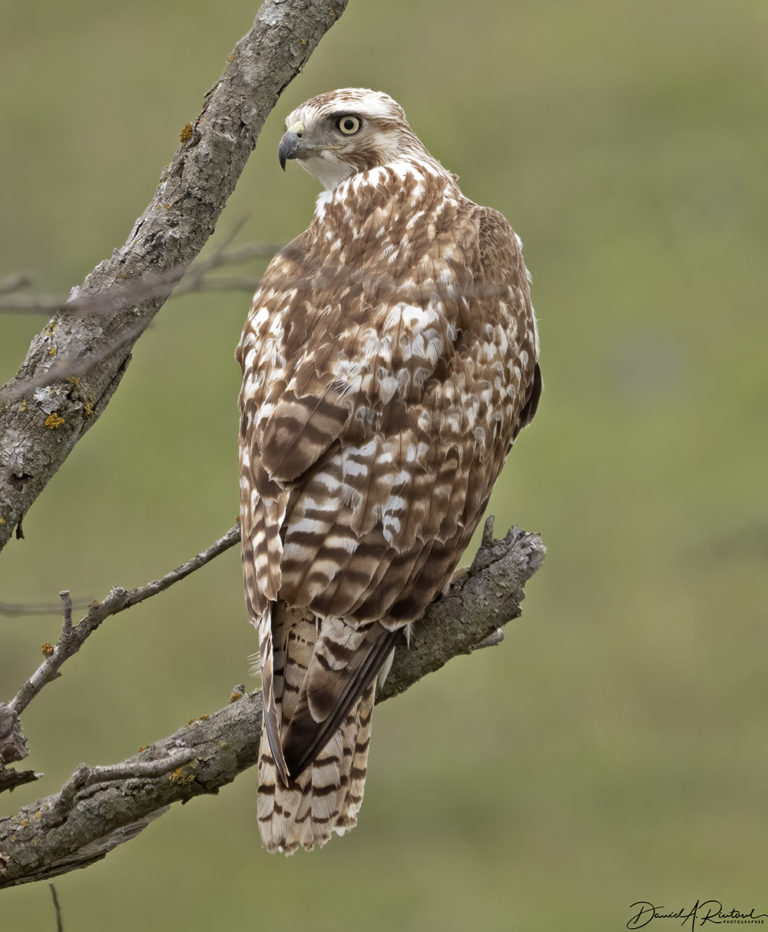 Near Manhattan KS
May 10, 2021
This second-year (hatched in 2020) Red-tailed Hawk (Buteo jamaicensis) has an odd pale look. That's not because it belongs to some exotic subspecies, but because it has spent a lot of time in the sun since it grew those feathers last spring. There is less pigment (melanin) in feathers of younger birds, and it can get bleached out by sunshine over the course of a year. This bird will soon grow new darker feathers and get back to a more normal look by the end of the summer.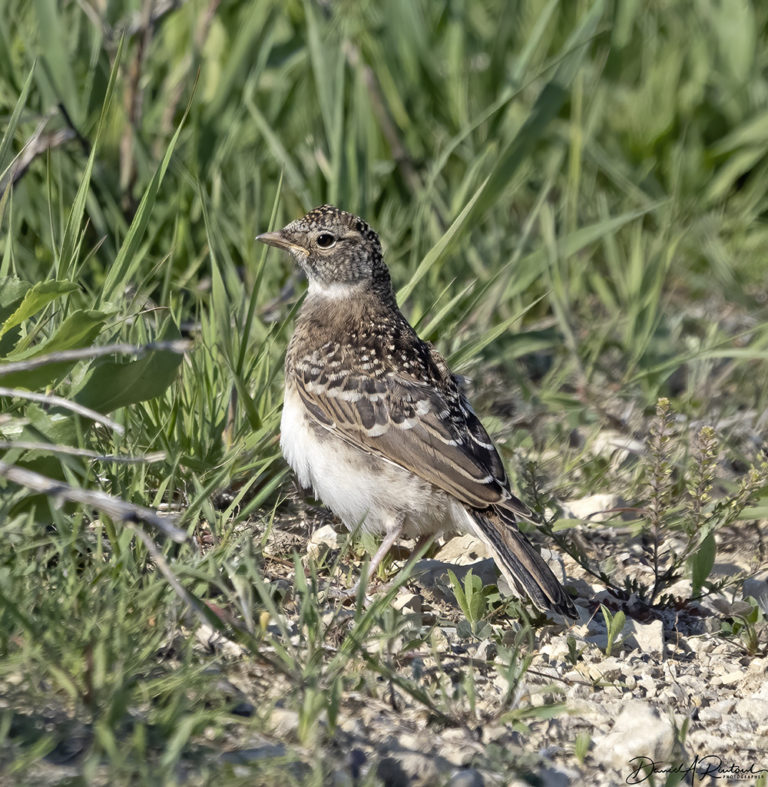 Near Manhattan KS
May 8, 2021
Here is another ID challenge, particularly since you don't expect to see juvenile birds in early May in Kansas. But our Horned Larks (Eremophila alpestris) get an early (March) start to the breeding season, and it is not unusual to see youngsters like this one in early May. This is one of the few truly circumpolar Nearctic bird species, and in the summer there will be Horned Larks well above the Arctic Circle in Canada, Alaska, and Eurasia (where it is known as the Shore Lark).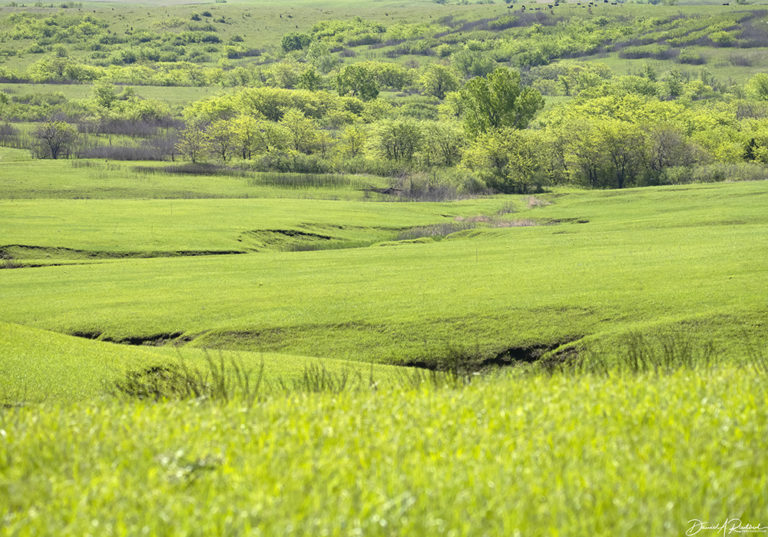 Near Manhattan KS
May 13, 2021
Spring in Flyover Country comes with an abundance of chlorophyll on the prairies.