On the Road is a weekday feature spotlighting reader photo submissions.
From the exotic to the familiar, whether you're traveling or in your own backyard, we would love to see the world through your eyes.
I kind of hate to see this spring in flyover country series end!  Maybe Albatrossity will tell us in the comments just what he has up his sleeve next!
Albatrossity
Spring was winding down in late May; migrants were becoming very rare and local breeding birds were building nests, laying eggs, or even feeding babies. So this is the last installment of Spring in Flyover Country 2021.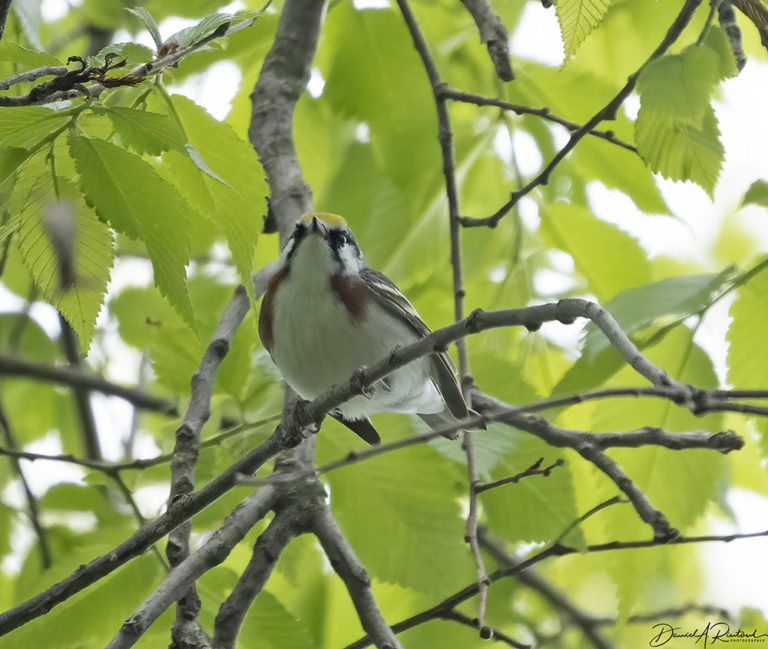 Near Manhattan KS
May 15, 2021
One of the late migrant warblers – a Chestnut-sided Warbler (Setophaga pennsylvanica). This is a very common warbler in the eastern US and across southern Canada. We only see them in migration here, although there are a couple of disjunct breeding populations in the Rocky Mountains and in the Ozarks. But if you really want to see numbers of these striking birds, find some brushy second-growth woods or an old orchard in New England.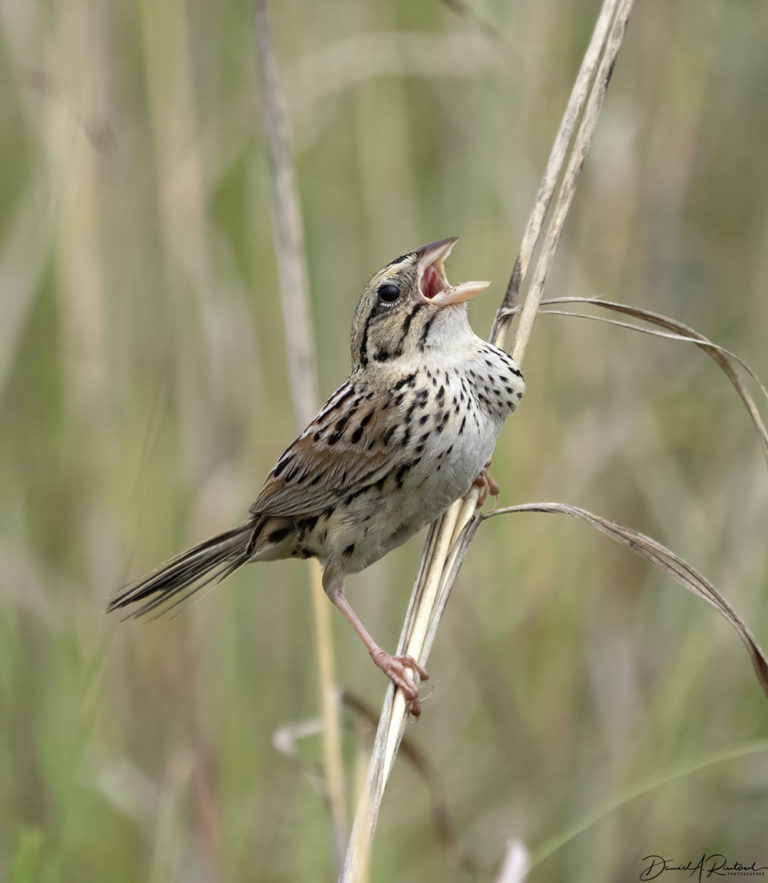 Near Manhattan KS
June 6, 2021
Another rare and local breeding bird in my part of the country is the Henslow's Sparrow (Centronyx henslowii). The field guides all use terms like uncommon, local, declining, etc. to describe the status of this species. They are rare but regular here in tall-grass prairies that were not burned this spring. Their hiccup-like song is the best way to find them, since they are very small and like to hide among the old grass stems. Here's one that actually perched up in the daylight to sing.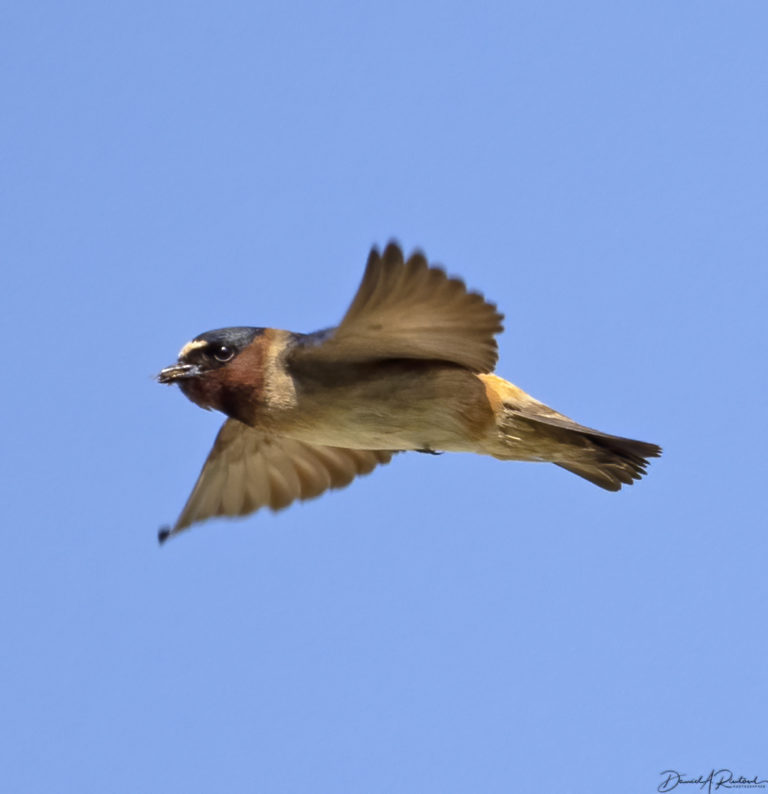 Near Manhattan KS
June 9, 2021
Cliff Swallows (Petrochelidon pyrrhonota) were busily hauling beakfuls of mud to their nest sites. I have always been thankful that I do not have to build my own house, annually, with my mouth.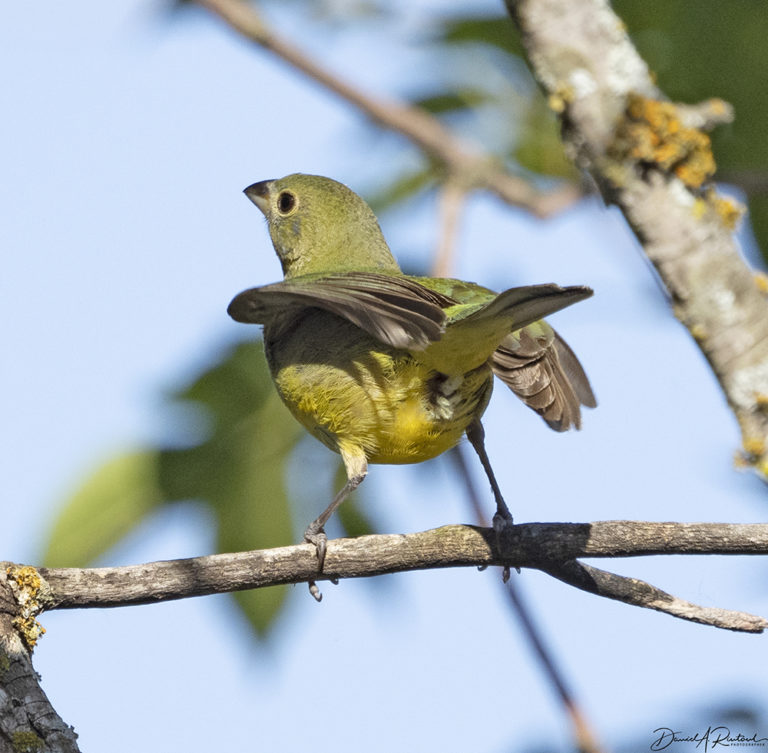 Near Manhattan KS
June 9, 2021
Some of our resident birds were still in the courtship mode. This female Painted Bunting (Passerina ciris) was responding to the singing of a very handsome male in the next shrub. I think that this is called a solicitation.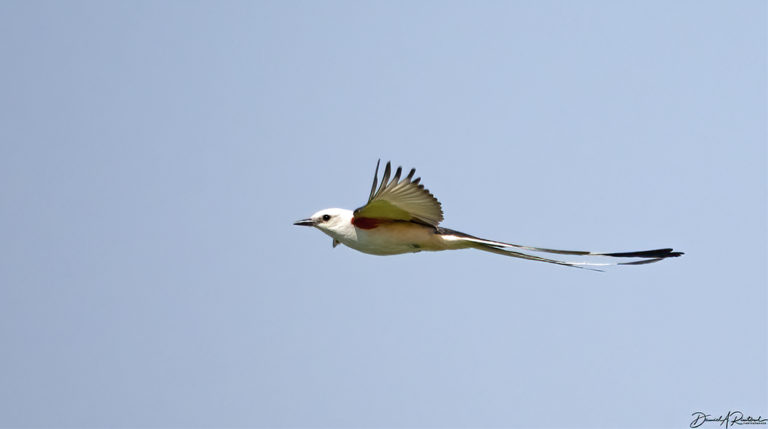 Near Manhattan KS
June 20, 2021
A male Scissor-tailed Flycatcher (Tyrannus forficatus) in flight. I know I've had lots of pictures of this species in past OTR posts, but I do believe that this male has just about the longest and most impressive tail feathers that I have ever seen!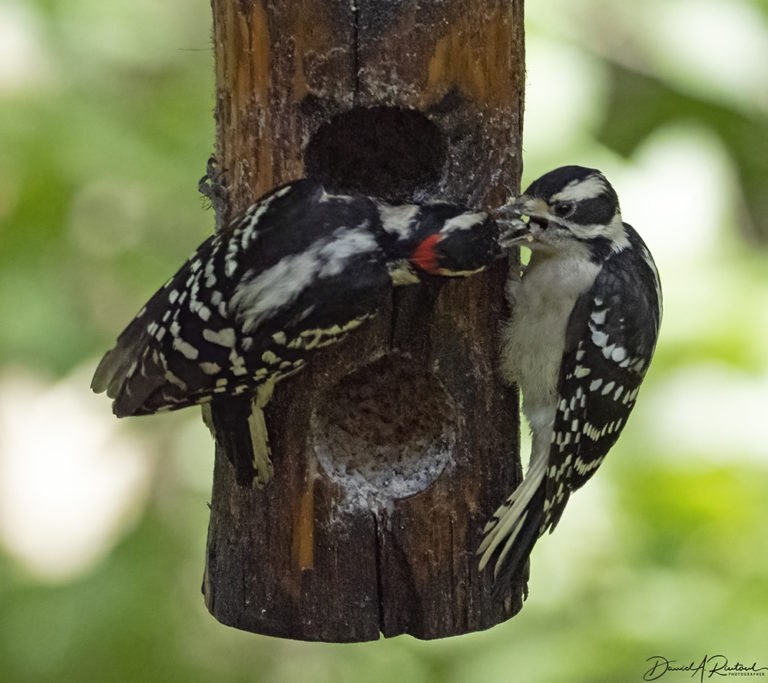 Near Manhattan KS
May 29, 2021
A Downy Woodpecker (Dryobates pubescens) dad teaching one of the kids about values of the high-fat diet available at our suet feeder.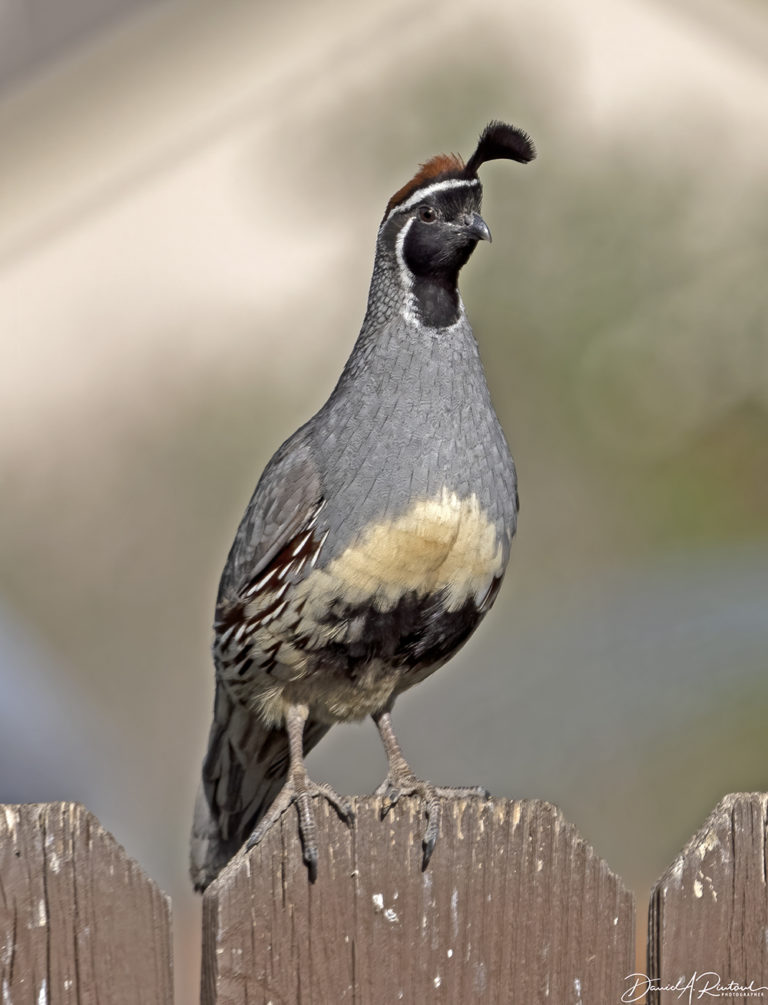 Western CO
May 20, 2021
In late May, after Elizabeth turned in her semester grades, we headed west for a brief visit with an old dear friend in western Colorado. It was our first road trip since March 2020, our first time in a restaurant since March 2020, and an interesting trip for those reasons alone. But we also had some good walkabouts and saw some good birds. This male Gambel's Quail (Callipepla gambelii) in Eric's back yard was watching over his mate and a brood of 5-6 youngsters. He seems very proud!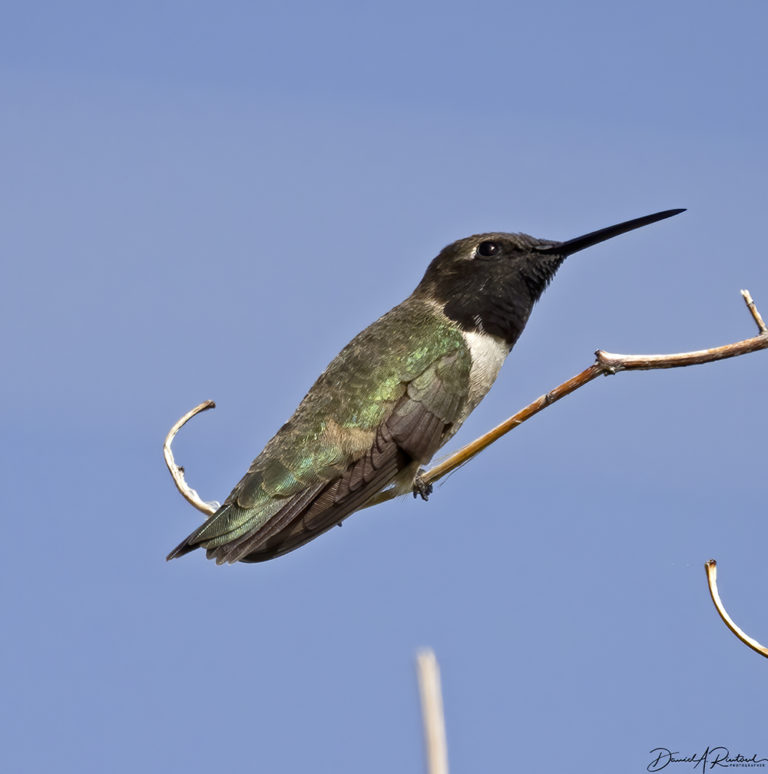 Western CO
May 20, 2021
Another backyard denizen and a bird we don't see much in Kansas, a male Black-chinned Hummingbird (Archilochus alexandri). This is the western congeneric of our resident hummer here, the Ruby-throated. Every place needs more hummingbirds!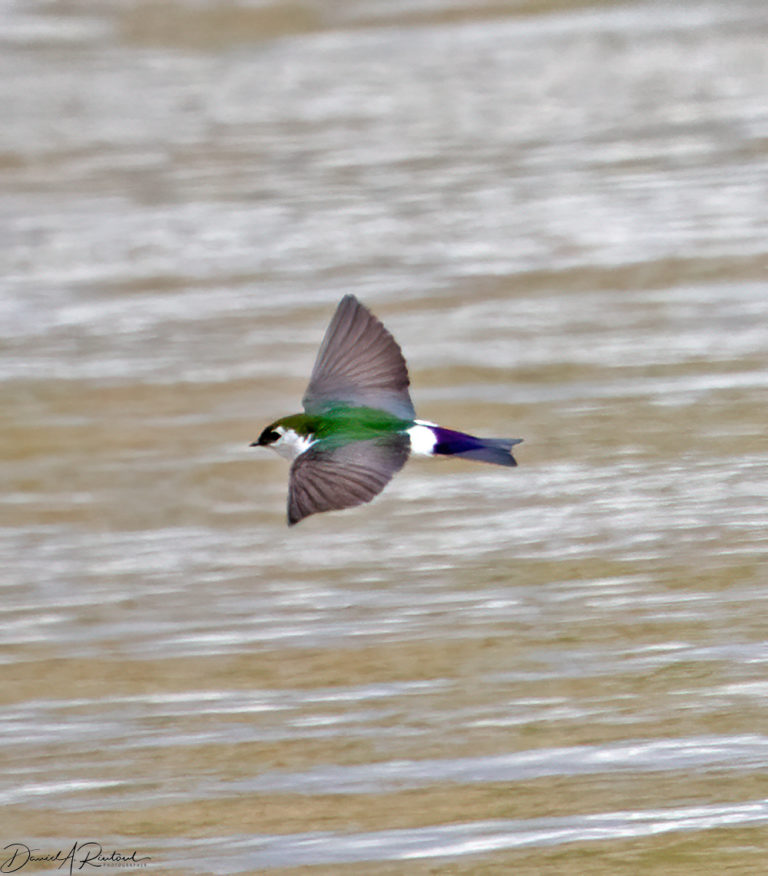 Western CO
May 21, 2021
Western CO and most of UT are in a very severe drought again this year. So when you find water you find birds. This Violet-green Swallow (Tachycineta thalassina) and a lot of his buddies were foraging over the Colorado River channel. I shot way too many pictures to get a few decent in-flight shots of these guys, but they are a very handsome bird!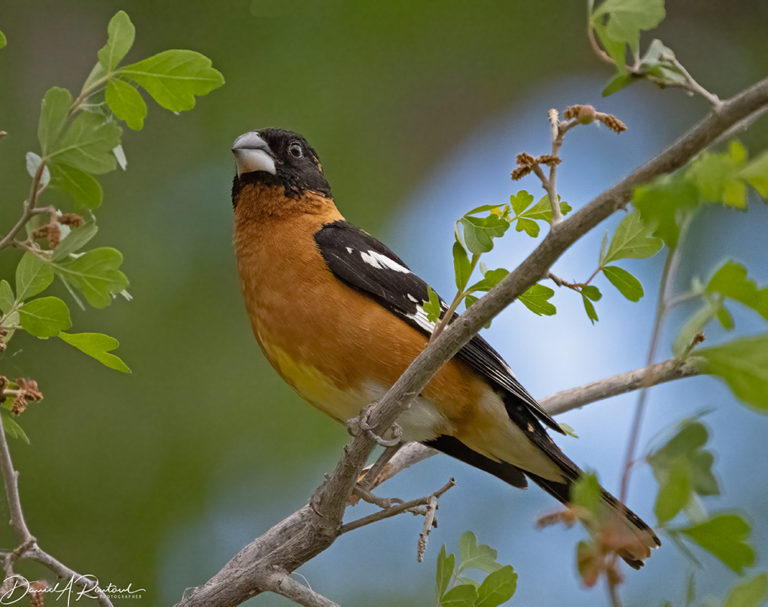 Western CO
May 21, 2021
We were also graced by the presence of this handsome male Black-headed Grosbeak (Pheucticus melanocephalus). This species is the western equivalent of the familiar Rose-breasted Grosbeak of eastern US woodlands, occurring mostly west of the 100th meridian or so. Like their eastern cousins, they are large and flashy.