On the Road is a weekday feature spotlighting reader photo submissions.
From the exotic to the familiar, whether you're traveling or in your own backyard, we would love to see the world through your eyes.
way2blue
We've driven to Pasadena to visit family a few times over the past year. Walked the neighborhoods along the South Arroyo with the stunning craftsmen-style homes & gardens. Hiked in the San Gabriels. Visited CalTech, the Wrigley Mansion Rose Garden, Arlington Garden…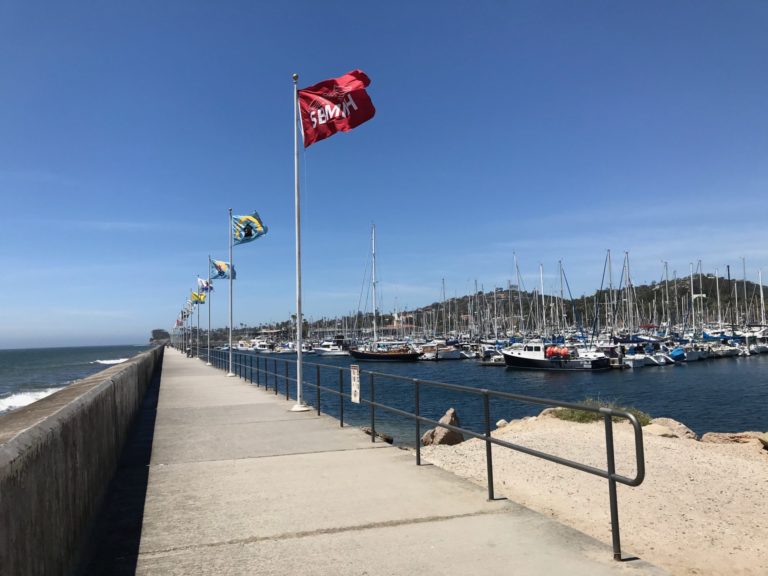 SANTA BARBARA HARBOR
Paused a couple nights in Santa Barbara to walk & bike along the beach, explore the pier, the harbor, dine outside with friends…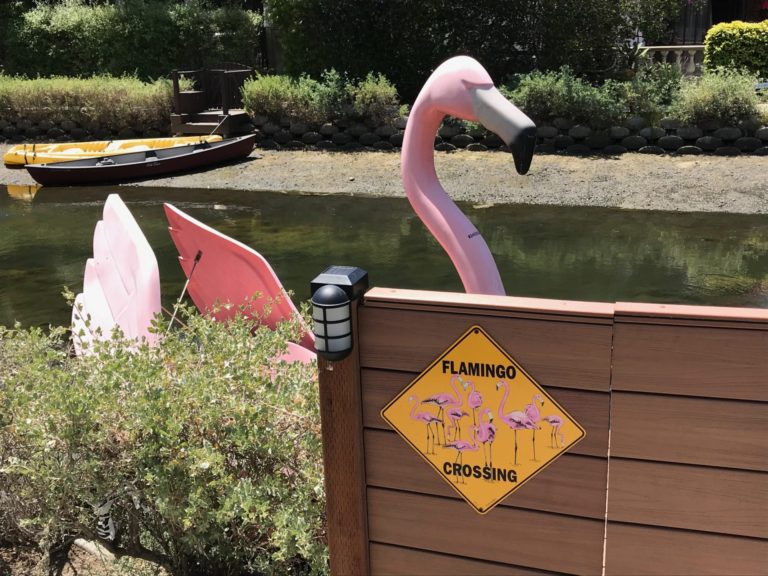 VENICE
I've always been curious about Venice since the canals show up in TV series like Goliath and Bosch. Thought I might recognize where some of the scenes were shot (nope). Low tide with canoes, kayaks & flamingos beached along the edges.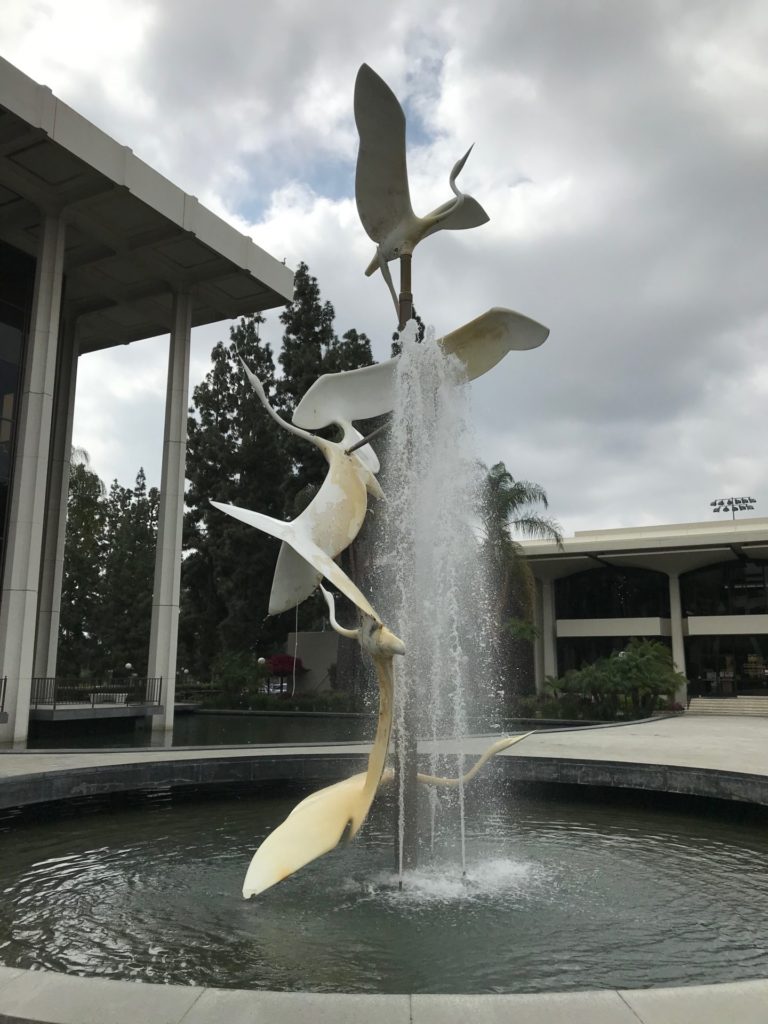 PASADENA
A fountain in the former Ambassador Mansions & Gardens, now a private college. The surrounding gardens, originally part of "Millionaires' Row", include koi ponds complete with turtles (liberated pets?).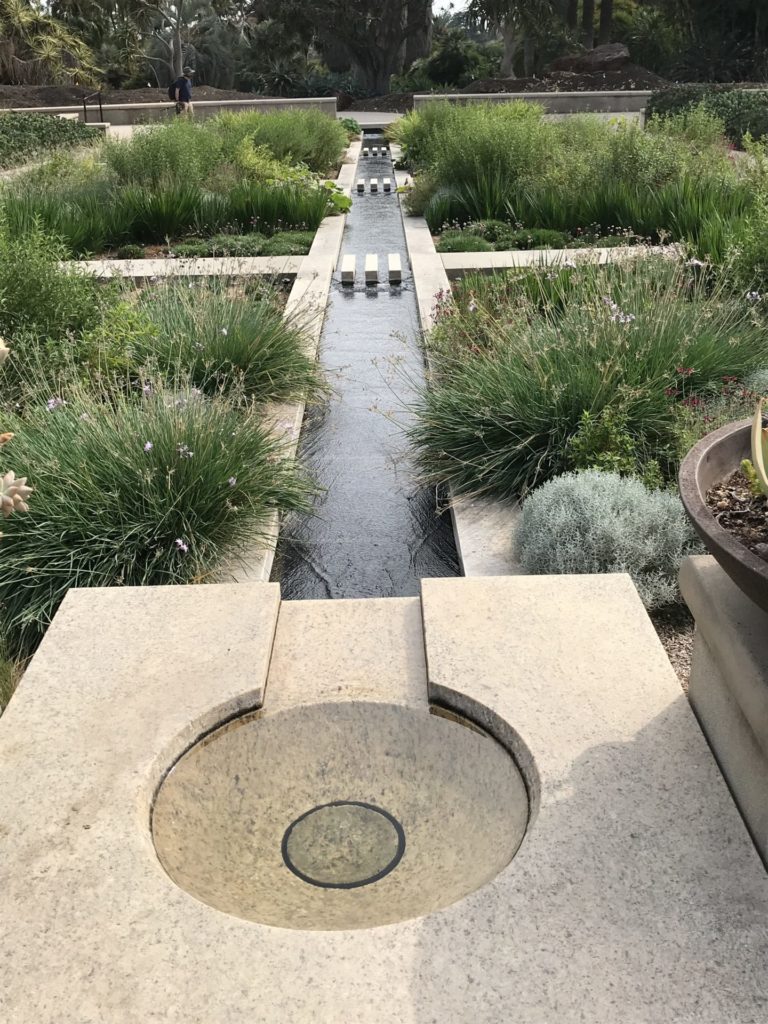 HUNTINGTON GARDENS, SAN MARINO
We visited Huntington Botanical Gardens on an earlier visit—around the same time as ?BillinGlendaleCA last fall. I was especially captured by the clean lines of this fountain in the California Garden.
HUNTINGTON GARDENS, SAN MARINO
And the lines of this 'Zen garden'.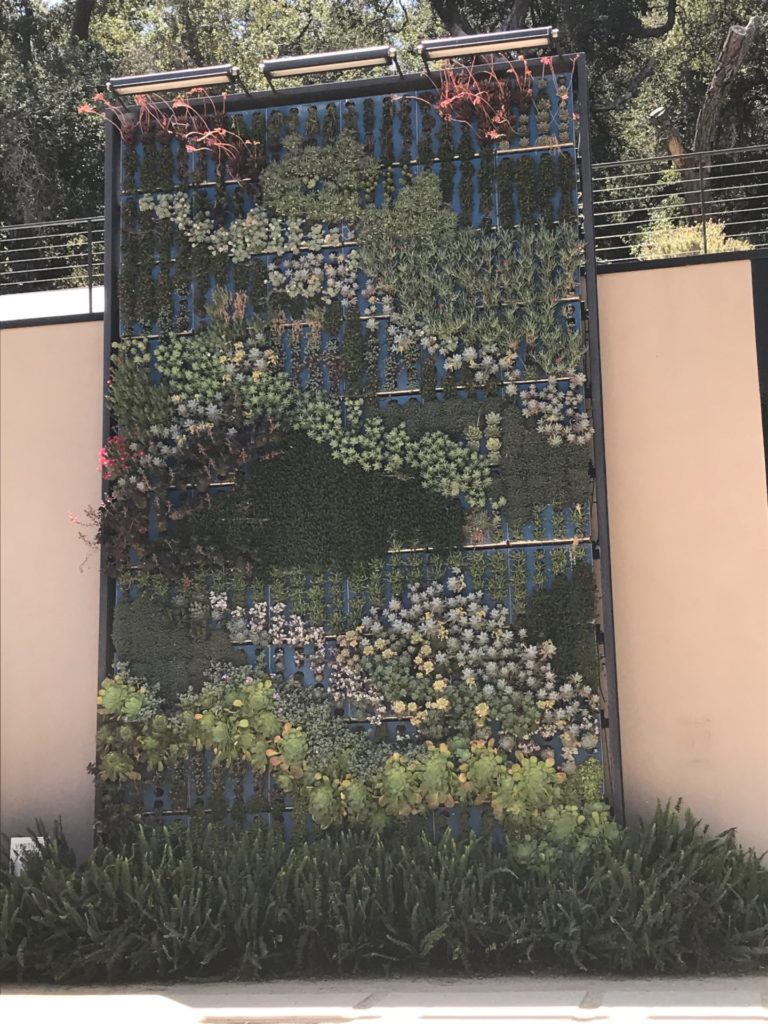 DESCANSO GARDENS, LA CAÑADA FLINTRIDGE
We also visited the Descanso Botanical Gardens. A hilly, 150-acre property of mostly California oak woodland, interspersed with a variety of defined gardens connected by a network of paths. This is a photo of plant art—a vertical wall of succulents forming a landscape. Very cool.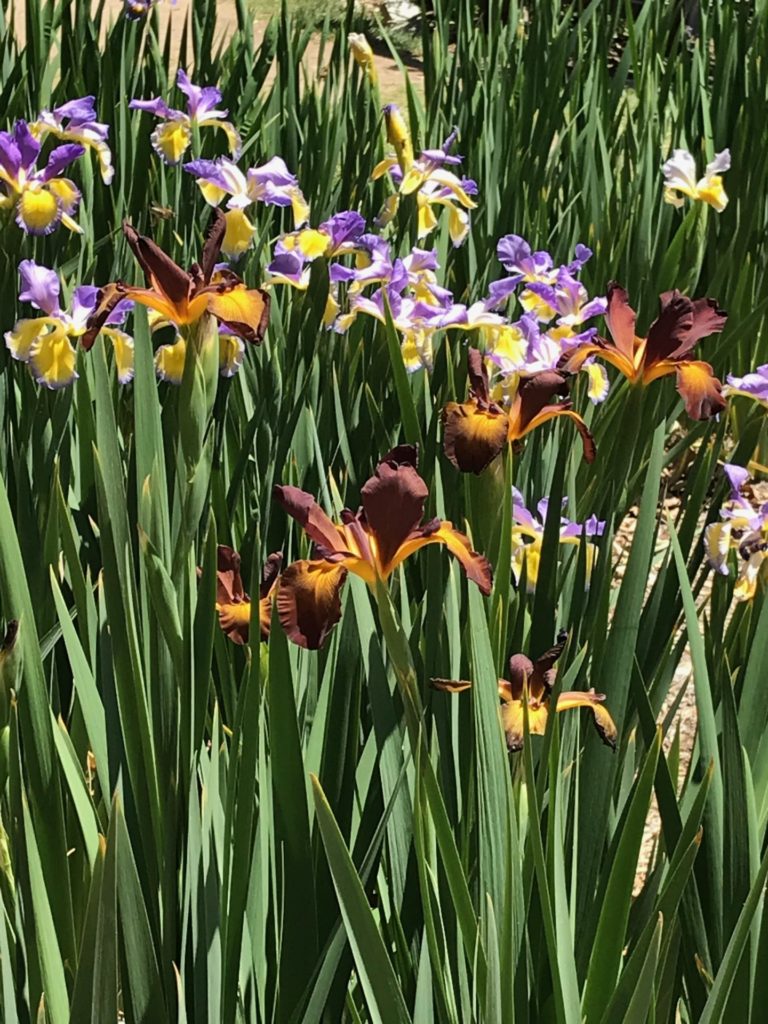 DESCANSO GARDENS, LA CAÑADA FLINTRIDGE
The Siberian Iris were in bloom. Glorious…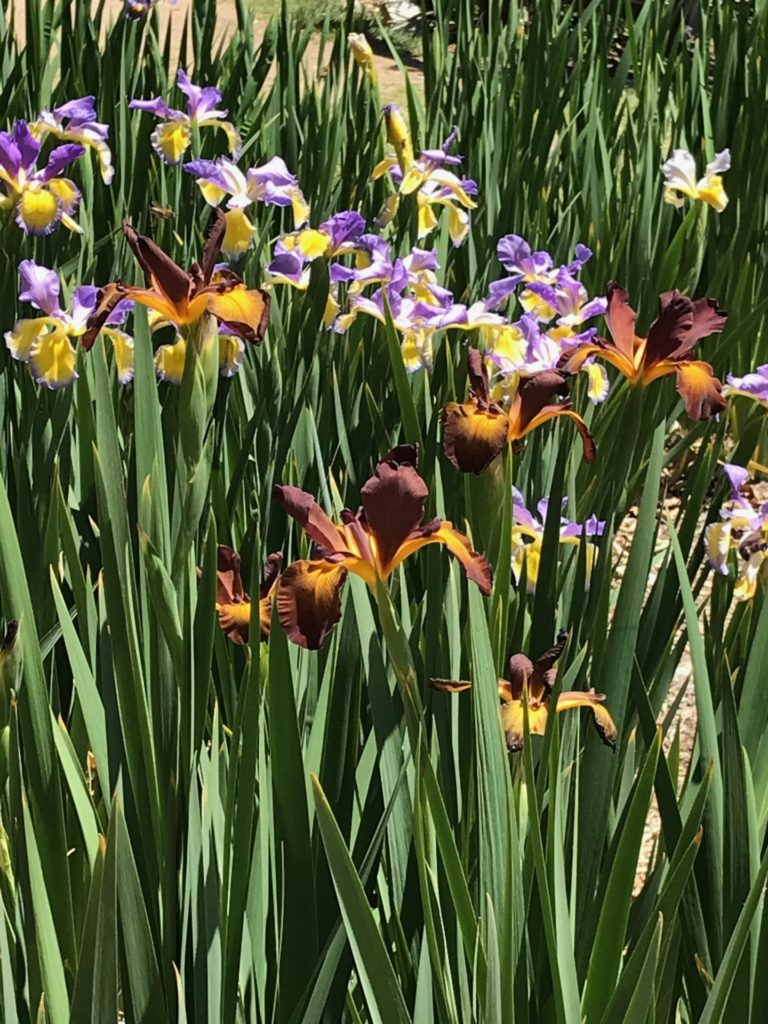 DESCANSO GARDENS, LA CAÑADA FLINTRIDGE
More Siberian Iris. As a historical aside, Descanso is known for its large Camellia garden established by the former landowner, E. Manchester Boddy during WWII.
< Paraphrased from Wikipedia » In 1942, when people of Japanese ancestry were forced into internment camps following the attack on Pearl Harbor, Boddy purchased thousands of camellia plants from two Japanese-owned nurseries in the San Gabriel Valley run by his friends, the Uyematsu and Yoshimura families. >