On the Road is a weekday feature spotlighting reader photo submissions.
From the exotic to the familiar, whether you're traveling or in your own backyard, we would love to see the world through your eyes.
This week On The Road will feature Albatrossity, Mawado, BillinGlendale, JanieM, and Steve from Mendocino.

In case you missed it, we featured Albatrossity in the Artists in Our Midst series yesterday.
Albatrossity
Okay, summer is here (and apparently it will be here for real this week (predicted highs over 100F for several days), so it's time to switch gears, as promised. Summer birds and other critters will be the theme for the next few weeks on Monday mornings.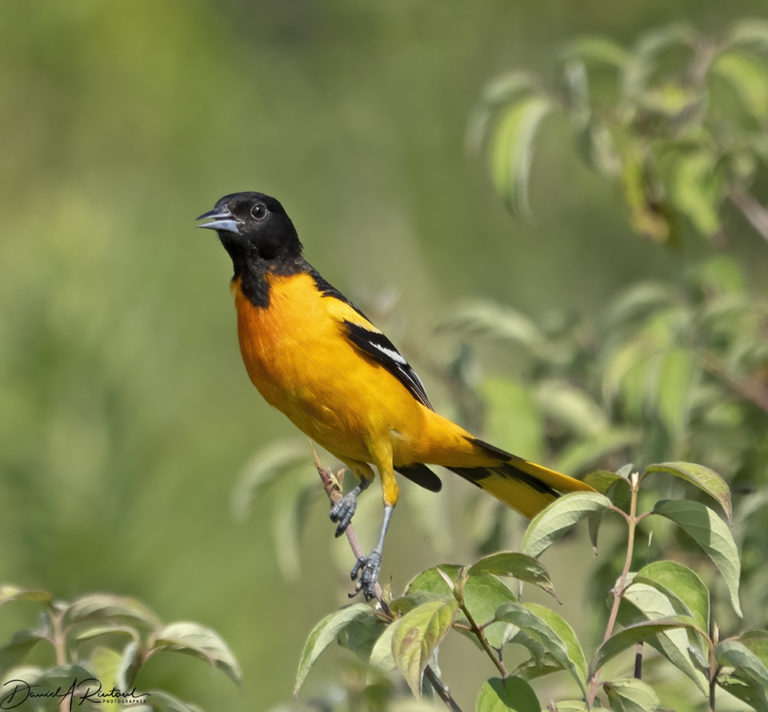 Konza Prairie
July 2, 2021
Baltimore Orioles (Icterus galbula) are abundant and flashy residents of the eastern half of the continent in the summer, but they often hide in trees, making it difficult to truly appreciate their splendor. Our local prairies have some trees, but lots more shrubs and grasses, and occasionally an oriole can be convinced to perch out there, in the open, for a portrait. This handsome after-second-year male didn't stay long, but I did get the shot!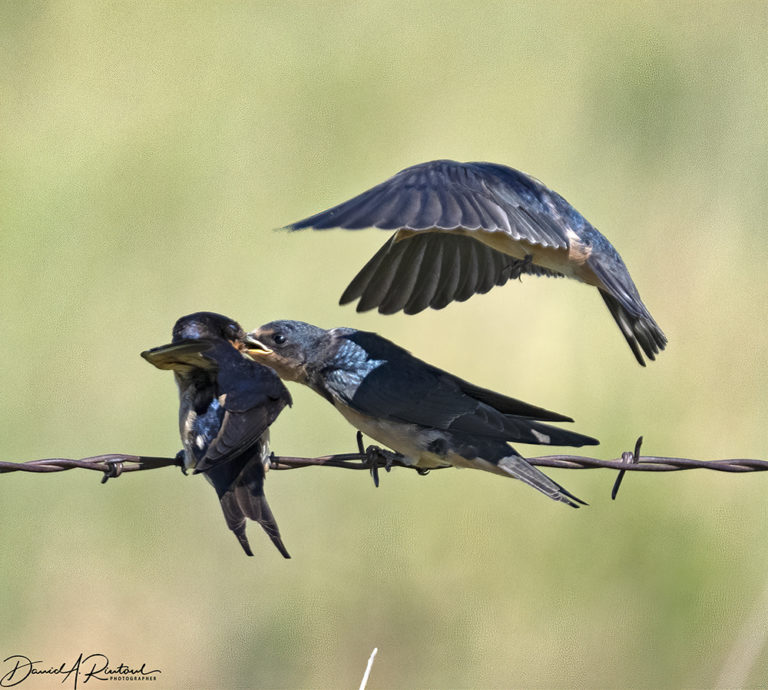 Near Manhattan KS
July 6, 2021
Summer is also the time to see lots of bird babies. They can have some confusing plumages, but when they are hanging out with and pestering the parents, they are pretty easy to ID. These Barn Swallow kids (Hirundo rustica) patiently sat on the fence waiting for mom or dad to bring a tasty bug or two, but their patience ended when the actual meal showed up. You can almost hear the whining "Mom, you fed him the last time. It's my turn!!!"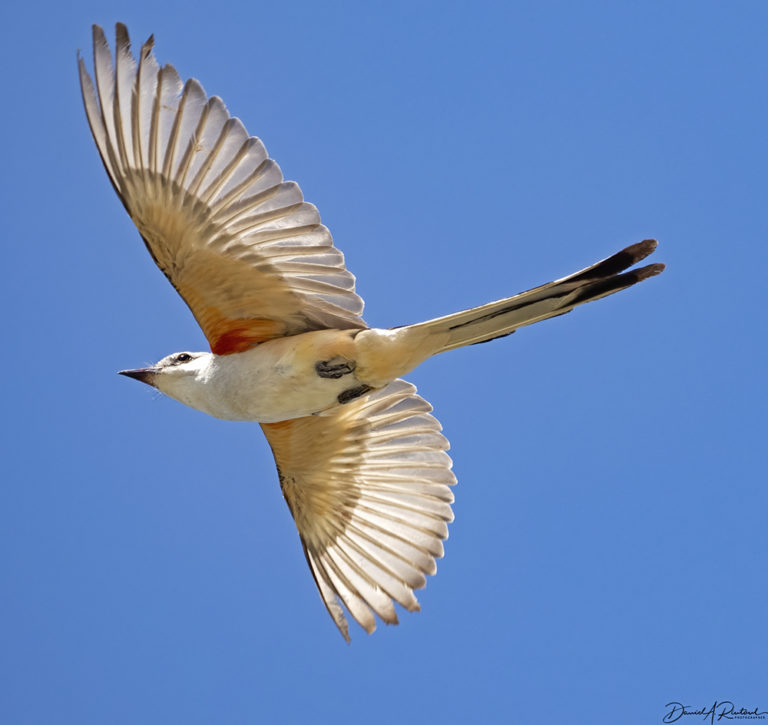 Near Manhattan KS
July 6, 2021
This has been a great summer for seeing (and photographing) Scissor-tailed Flycatchers (Tyrannus forficatus) around here. Two summers ago I saw very few; I've seen dozens this summer and hopefully that will continue through the fall, since these guys are often the last flycatcher to head south. This graceful female probably had chicks nearby, but that will have to wait for another day.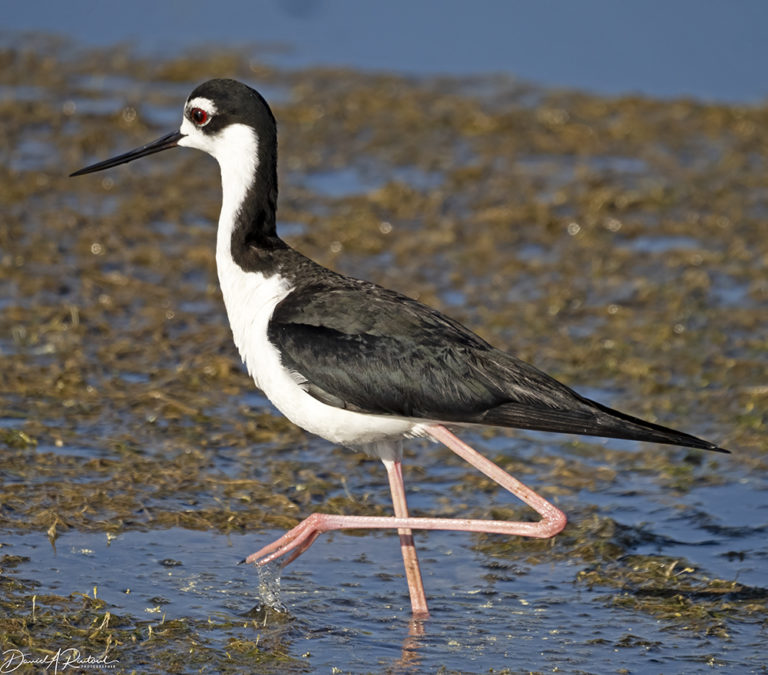 Quivira NWR
July 12, 2021
I made an early morning trip down to Quivira NWR in central Kansas in the hopes of seeing more baby birds. There were a few, but a lot of them were more interested in staying out of sight than in posing for the Balloon Juice audience. This adult Black-necked Stilt (Himantopus mexicanus) was not so shy, and wanted you all to appreciate those bubble-gum pink legs and tootsies.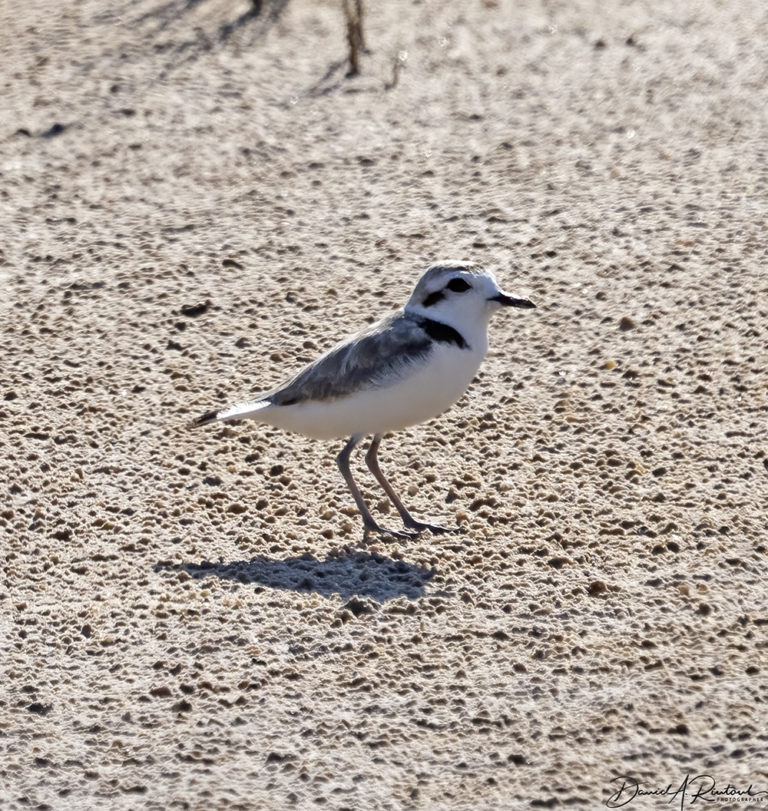 Quivira NWR
July 12, 2021
Another specialty bird at Quivira is the Snowy Plover (Charadrius nivosus). These are cute enough in adulthood, as this one demonstrates, but are cripplingly even more cute as babies. The babies stayed in the saltgrass that day, but there will be other opportunities!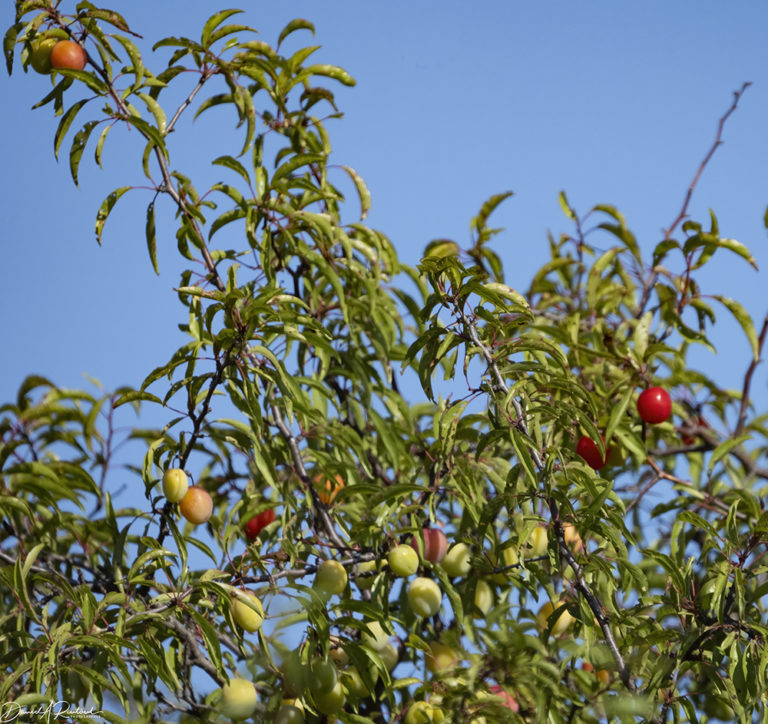 Quivira NWR
July 12, 2021
Many of you have probably never heard of Sandhill Plums (Prunus angustifolia, aka Chickasaw Plum), but those who are familiar with this species know that it is a common and abundantly-bearing fruiting shrub of the southern and central US. I also learned that it grows as far northeast as New Jersey, where it is on the state endangered species list. You also need to know that it makes just about the best jam and jelly in the world. If you get a chance to try some, don't miss it!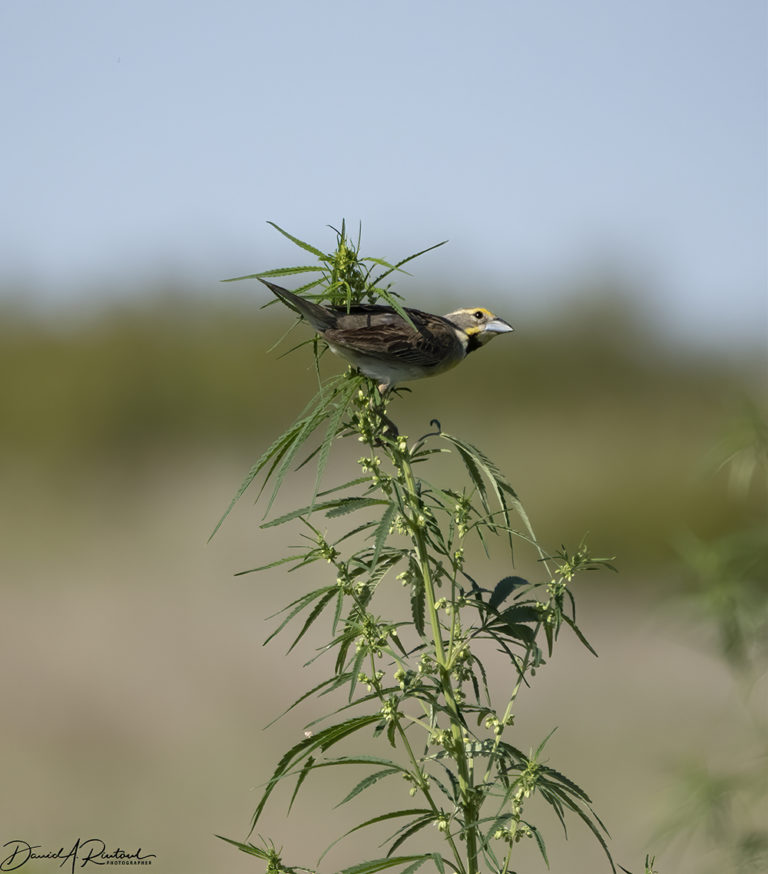 Quivira NWR
July 12, 2021
One of the other abundant plants in the sandhills around Quivira, and indeed in much of the eastern half of the state, is hemp (Cannabis sativa, aka ditchweed). Hemp was grown for fiber in Kansas for many decades, and indeed the state was one of the last to outlaw growing of this plant. Hemp is different from marijuana in that it has a very low concentration of the psychoactive ingredient THC. You can perhaps get high from smoking a pound of the stuff, but you are far more likely to get emphysema. The seeds, however, are very nutritious, and many of our sparrows and buntings seek them out in the fall as they fatten up before migration. This Dickcissel (Spiza americana) was hopeful, but there were no seeds yet.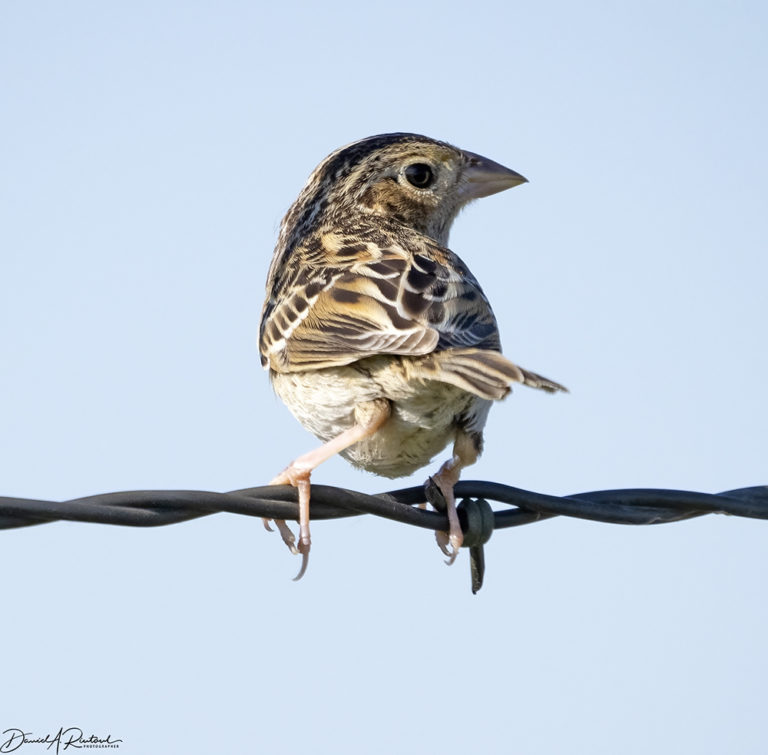 Quivira NWR
July 12, 2021
I'm a sucker for sparrows, even though these little brown jobs can give folks fits when they try to ID them. The subtle colors and patterns of our native sparrows fascinate me, and this Grasshopper Sparrow (Ammodramus savannarum) is the perfect example. This species is usually quite common here in the summer, but I have seen relatively few this season. They winter in Texas, and it is possible that many of them didn't make it through that February 2021 week-long deep freeze. Hopefully they are making lots of babies this year!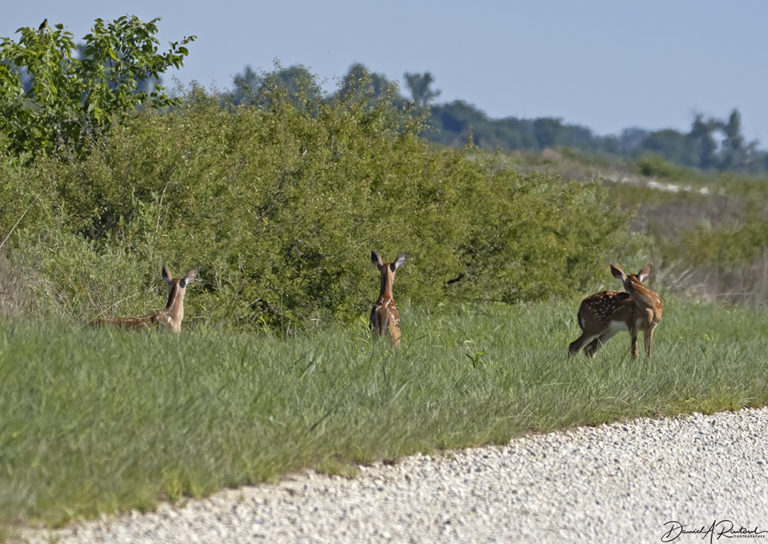 Quivira NWR
July 12, 2021
Speaking of babies, here's something you don't see every day. Most of our White-tailed does have twin fawns, but sometimes they have triplets. Often these will not be full siblings, as they may have been sired by different bucks. But these little guys were checking out what mom was doing along the wildlife drive at Quivira, and thankfully ignoring the photographer for a second.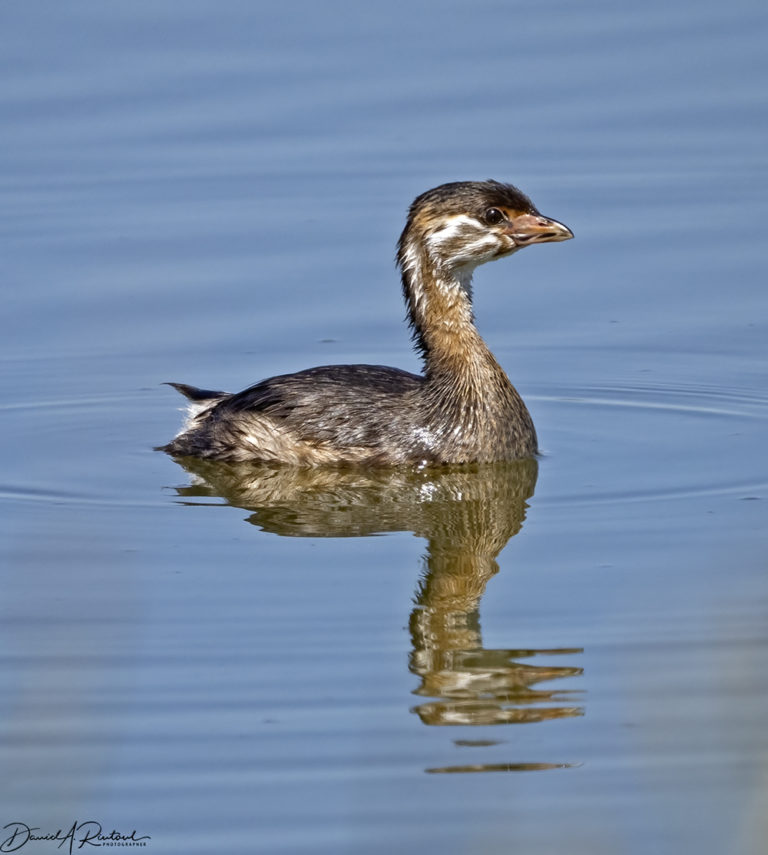 Quivira NWR
July 12, 2021
And finally, here is another youngster. Pied-billed Grebes (Podilymbus podiceps) had lots of babies at Quivira this year, it seems.