On the Road is a weekday feature spotlighting reader photo submissions.
From the exotic to the familiar, whether you're traveling or in your own backyard, we would love to see the world through your eyes.
On the Road for this week has Birds, Bridges, and Barns, and trips to Africa and Asia.

Featuring Albatrossity and Bill, of course, plus JanieM, Le Comte de Monte Cristo, and UncleEbeneezer.
Albatrossity
Week five of Summer in Flyover Country continues with some birds in interesting plumages, both molting adults after the arduous breeding season, or young birds in their first summer outfits.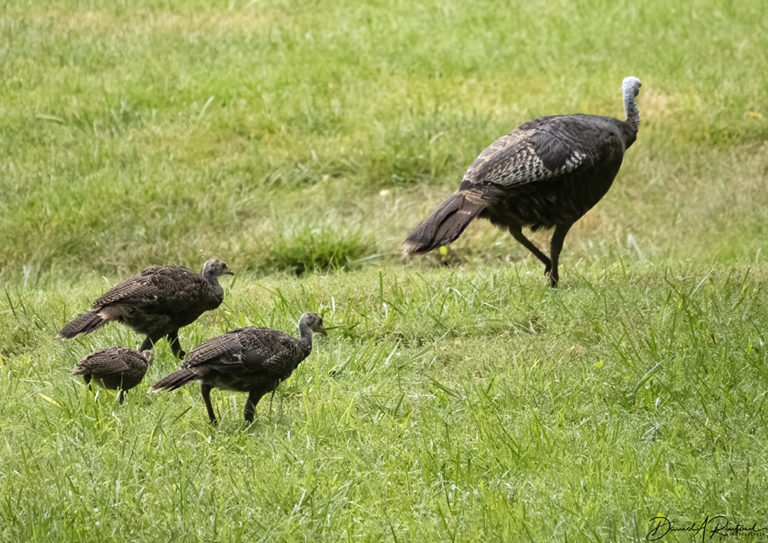 Near Manhattan KS
August 8, 2021
This Wild Turkey (Meleagris gallopavo) momma was with another momma, sharing baby-sitting duties of their blended broods. Obviously these chicks (poults) hatched out at different times, so this is sorta like an old-fashioned one-room schoolhouse with all the age groups intermingled. These birds are in my neighbor's yard, and we have seen them regularly throughout the summer.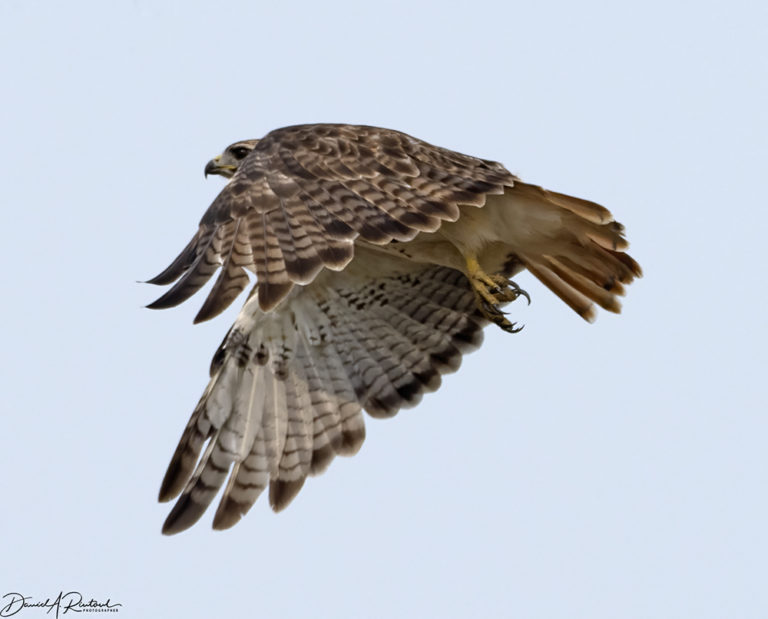 Near Manhattan KS
August 8, 2021
A previous post had a photo of a Red-tailed Hawk (Buteo jamaicensis) molting, a process which goes on for most of the summer here. This is another adult Red-tailed Hawk, in a somewhat more advanced stage of molt. It's subtle, but if you look at that top wing, you can see that one of them is shorter, because it is just now growing in. It is also slightly darker, as are the two newer feathers to the right of it, because they have not been out there long enough to get sun-bleached like the other feathers on this wing. These hawks often don't replace all of their flight feathers every year, but there is still time for some more of those older primaries to get replaced before winter sets in.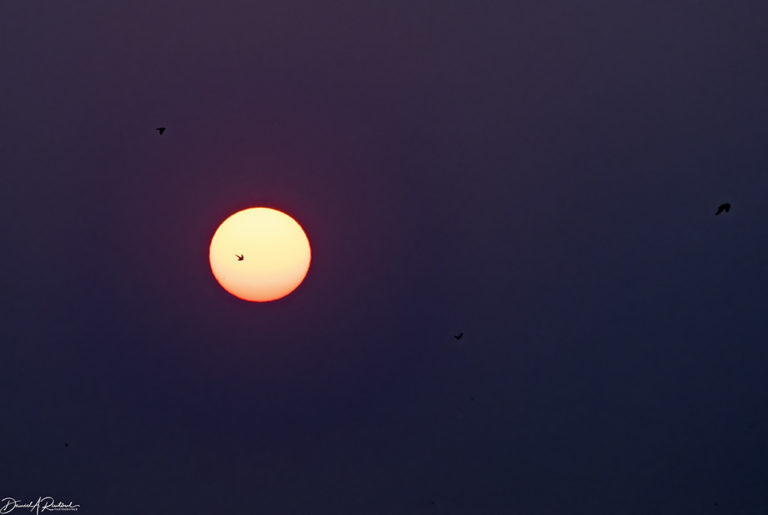 Quivira NWR
August 9, 2021
Sunrise over Quivira NWR, with smoke, fog, and lots of swallows eating the hordes of mosquitoes that marshes seem to have in August.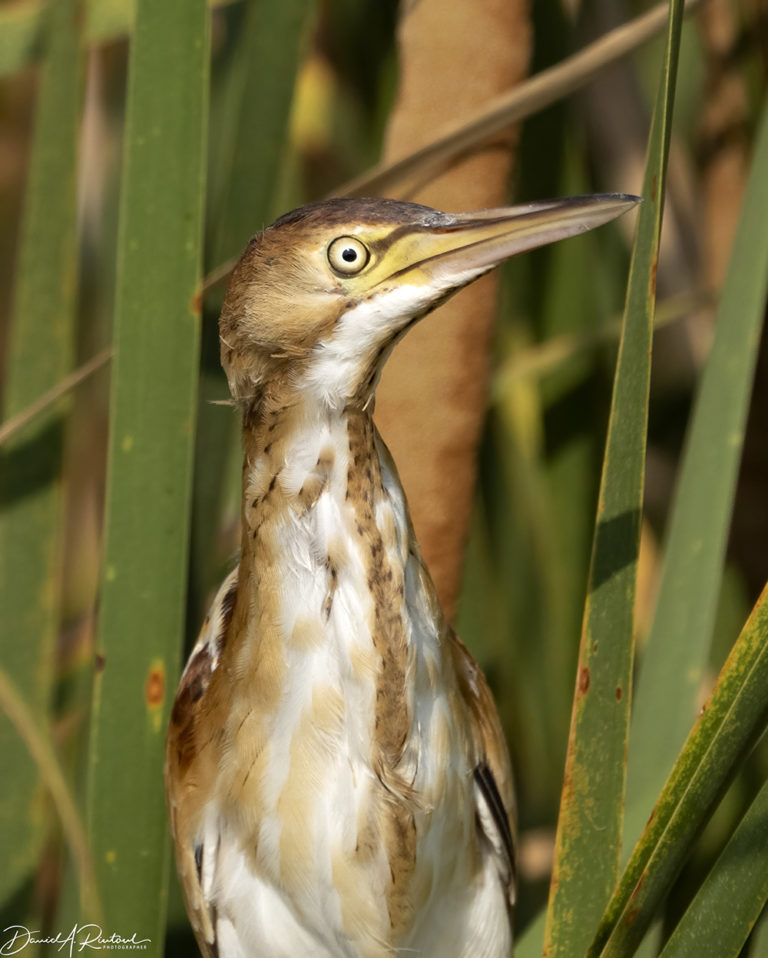 Quivira NWR
August 9, 2021
I made the trip down to Quivira NWR to photograph a bird for which I didn't have any good images, the Least Bittern (Ixobrychus exilis). This species breeds here, and also in the state refuge (Cheyenne Bottoms) a bit north of Quivira. This is the smallest heron in the world; with its neck tucked in, it is the size of a Common Grackle (about 12″ long). It also has an interesting distribution, being very common in much of the eastern half of the country, and very patchy in the western half. I found four of these, all juvenile birds from this year's hatch, and shot way too many pictures, as well as video!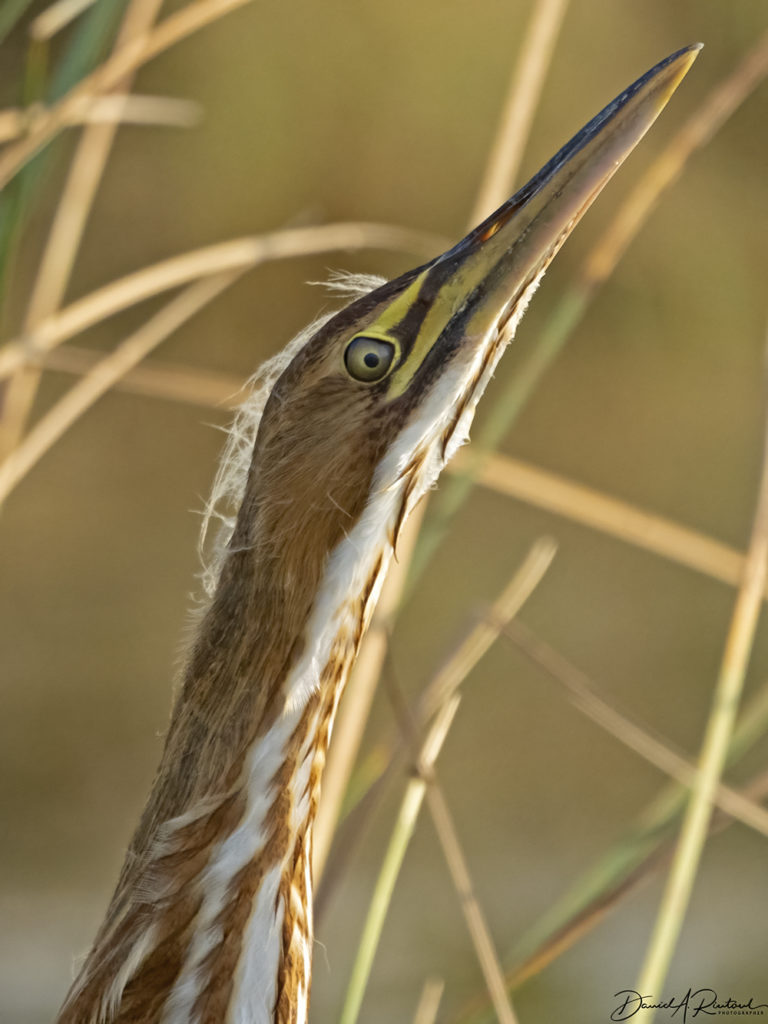 Quivira NWR
August 9, 2021
The other bittern found in North America is the larger American Bittern (Botaurus lentiginosus). This is also a bird that hatched out in the summer of 2021; you can see that it still has some of its downy natal feathers, giving it a wispy old-man hair vibe. Like all bitterns, it freezes with its neck upraised, in the (usually correct) hope that you can't see it in the reeds and cattails.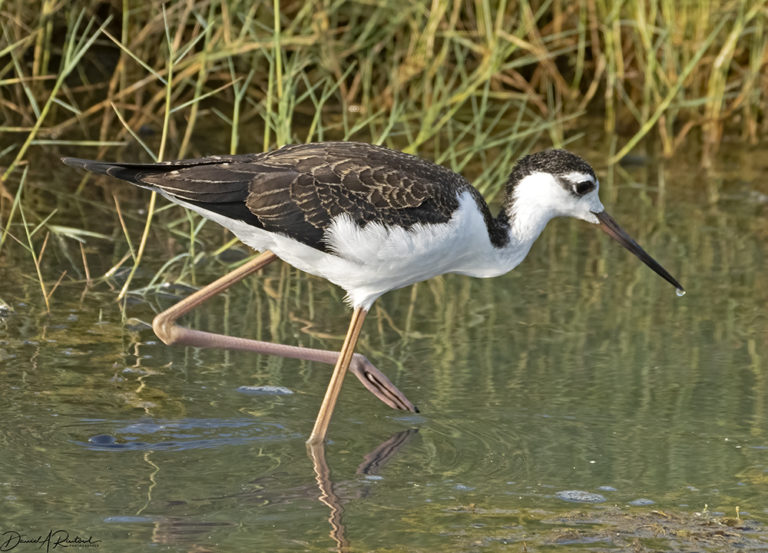 Quivira NWR
August 9, 2021
Another hatch-year bird, this juvenile Black-necked Stilt (Himantopus mexicanus) does not have the shockingly bubble-gum pink legs yet, and also has buffy edging on the back feathers, giving it a dainty scalloped look.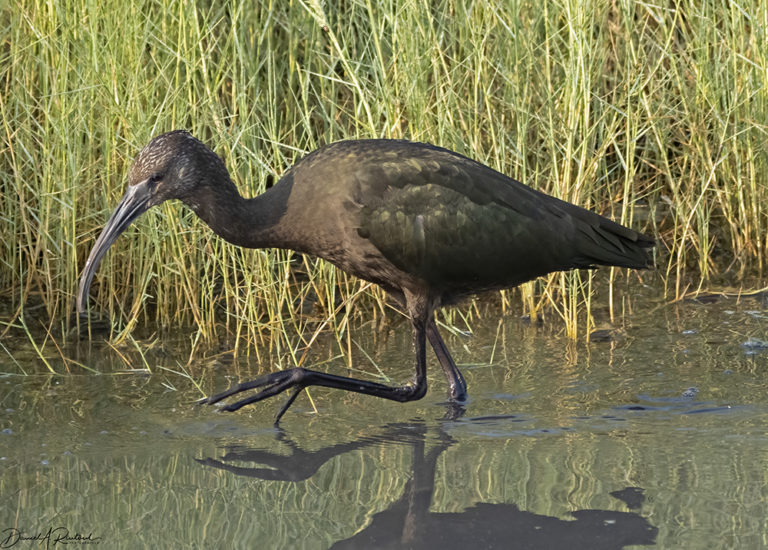 Quivira NWR
August 9, 2021
White-faced Ibis (Plegadis chihi) is an abundant bird at Quivira, and they seemed to have a very productive summer in 2021. After the breeding season they do not have the white on the face, and this juvenile, in fact, will get that look for the first time until next spring. It is still a handsome bird, at least in my opinion. And they are fun to watch as they feed in the shallow waters of the marsh.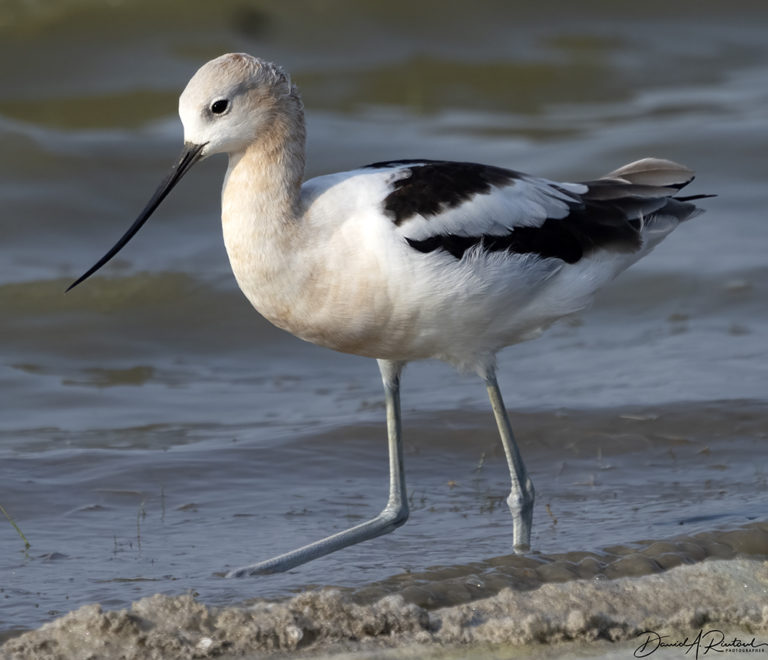 Quivira NWR
August 9, 2021
American Avocets (Recurvirostra americana) are also abundant at Quivira in the summer, but they are starting to lose the rusty neck coloration that makes them so striking in the spring. There are just pale hints of that color on the neck of this adult bird.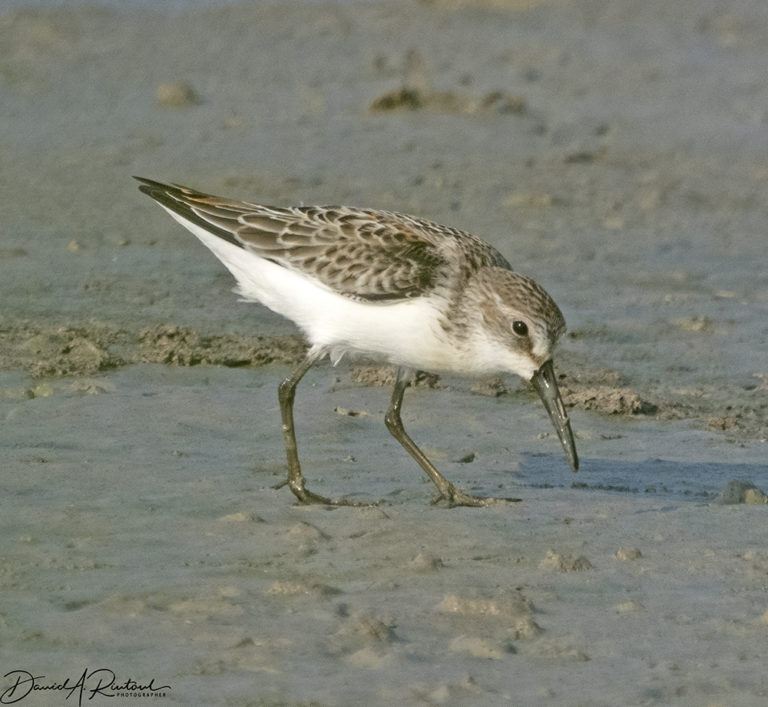 Quivira NWR
August 9, 2021
This bird was a puzzler, but that is not surprising, since it is a small sandpiper (aka a peep) and those are notoriously problematic to ID, especially at this time of year. I IDed it as a Sanderling (Calidris alba), mostly based on behavior. If you are familiar with that species from visits to beaches in this country, you know that they have a very herky-jerky running style, and this bird had that. But sharp-eyed folks pointed out (from other pictures) that it has a bill that is longer than a Sanderling's, and also a hind toe, which Sanderlings lack, strangely enough. The next ID was Semipalmated Sandpiper (Calidris pusilla), based on those criteria. But even that was not correct! A shorebird guru of my acquaintance looked at the pic and, based on patterns in the wing coverts, pronounced it to be a Western Sandpiper (Calidris mauri). So the moral of this story is two-fold. 1) Mistakes in identification happen, and 2) Peeps are hard.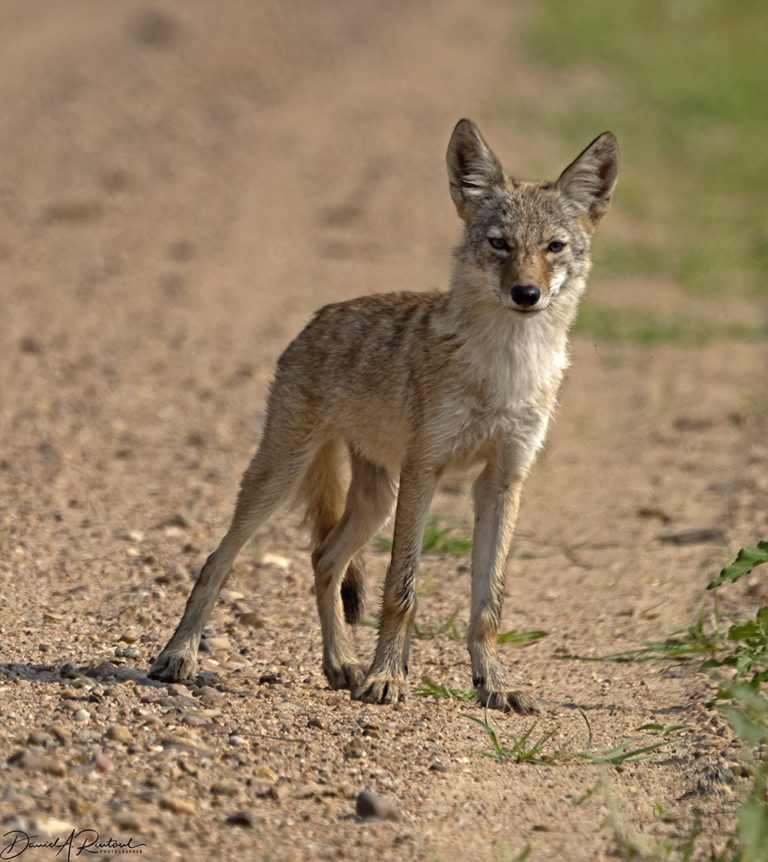 Quivira NWR
August 9, 2021
Finally, a critter that is easy to ID, a young Coyote (Canis latrans), wondering if it should come investigate me or run away. It wisely chose the latter course of action.