On the Road is a weekday feature spotlighting reader photo submissions.
From the exotic to the familiar, whether you're traveling or in your own backyard, we would love to see the world through your eyes.
frosty
We made stops at several sites. Death Valley had a short history of gold mining, a longer history of borax mining, and then finally tourism and park status when borax could be mined elsewhere more easily. The president of one of the borax companies was the first person to encourage the tourism industry.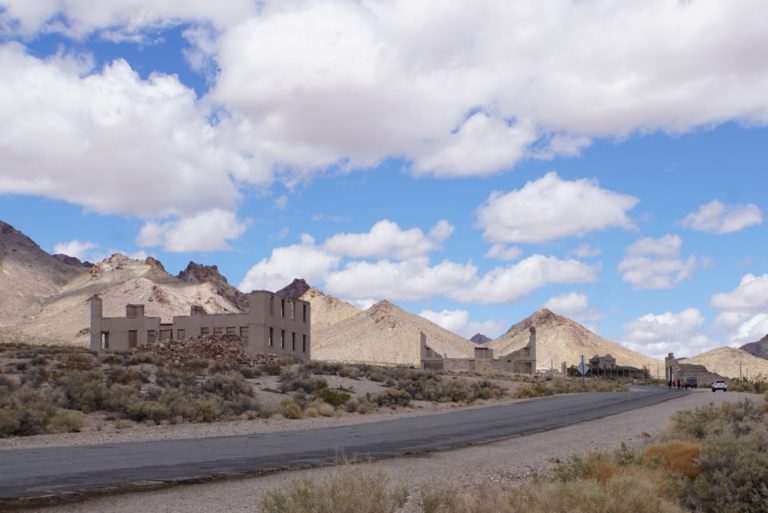 Rhyolite, NV
April 26, 2021
Rhyolite, just outside the park in Nevada, is one of the ghost towns. It started as a two-man camp in January 1905 and two weeks later 1,200 people had moved in. By 1906 it had indoor plumbing and electricity, paid for by the new mine owner, along with several substantial buildings, including 19 grocery stores, 50 saloons, 19 lodging houses, 35 gaming tables, and 3 railroads serving a peak population of 5,000 (more or less). By 1910 the mines began to fail and by 1911 they closed. The 1910 census counted 675 residents. Newspapers, post office, and train service ended, the electricity was cut off in 1916, and a year later the town was abandoned, just 12 years after it was founded.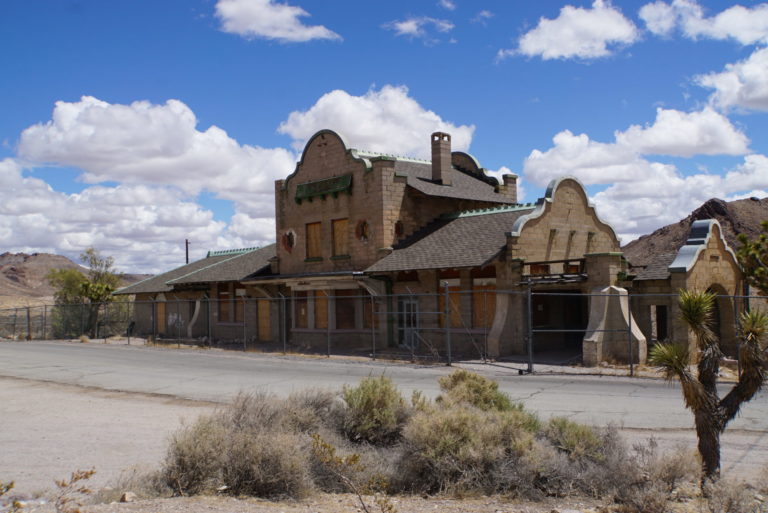 Rhyolite, NV
April 26, 2021
The train station was converted to a casino in the 1920s and has been preserved. It's all that's left of the railroad.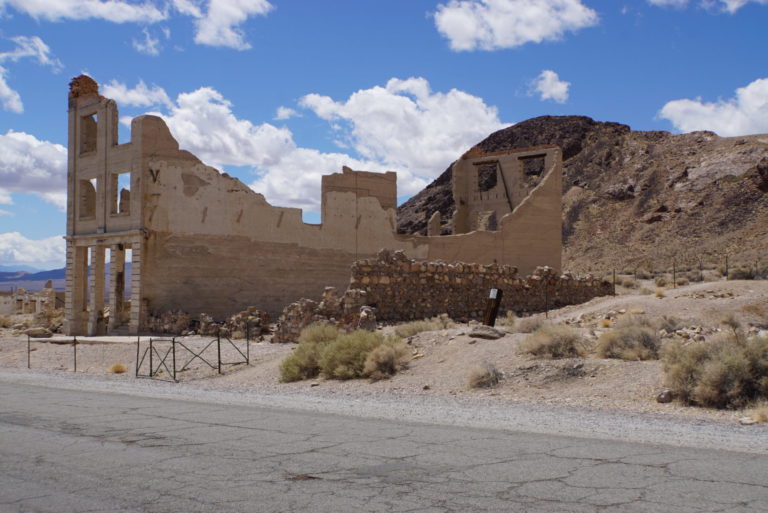 Rhyolite, NV
April 26, 2021
Ruins of the bank building.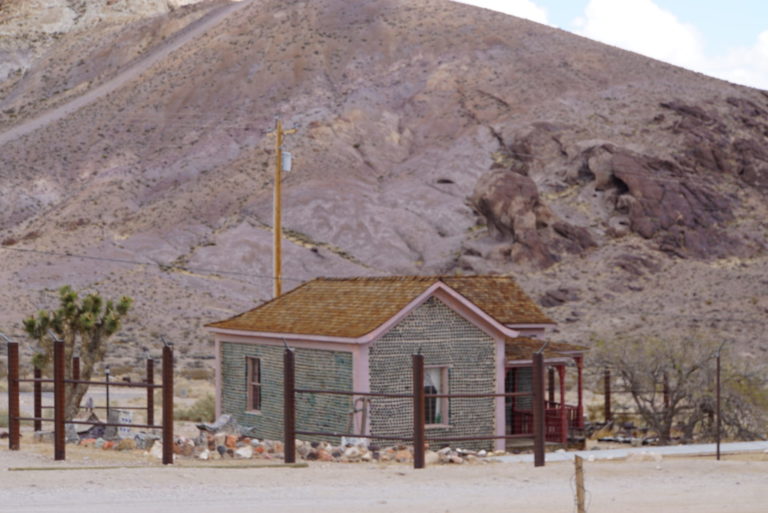 Rhyolite, NV
April 26, 2021
The Bottle House, built in 1906 from 50,000 empty beer and liquor bottles.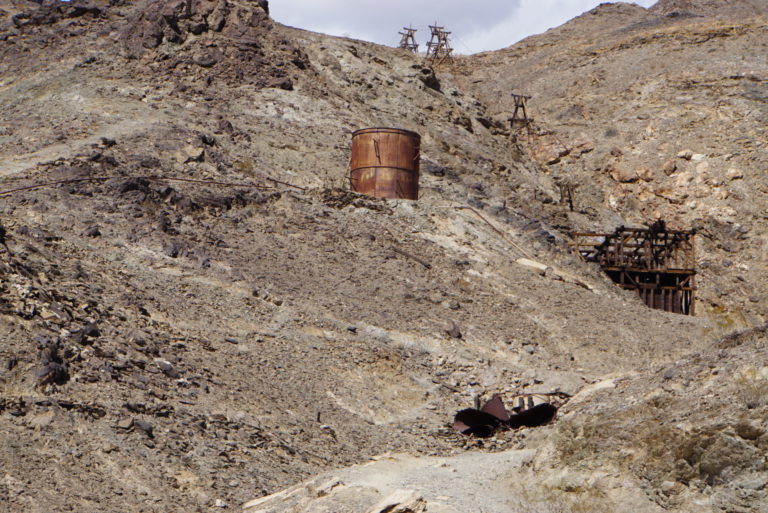 Death Valley
April 26, 2021
The Keane Wonder Mill and Mine was one of the gold mines in the park. The owners built an aerial tramway to haul ore down from the diggings at the top.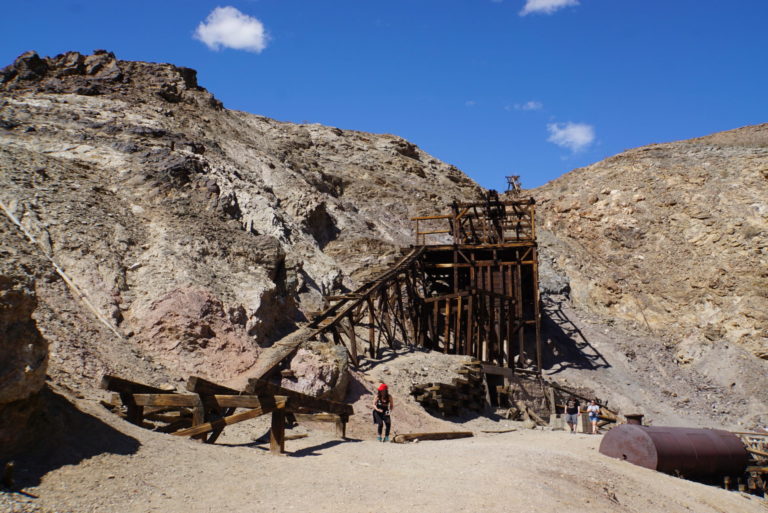 Death Valley
April 26, 2021
Keane Mine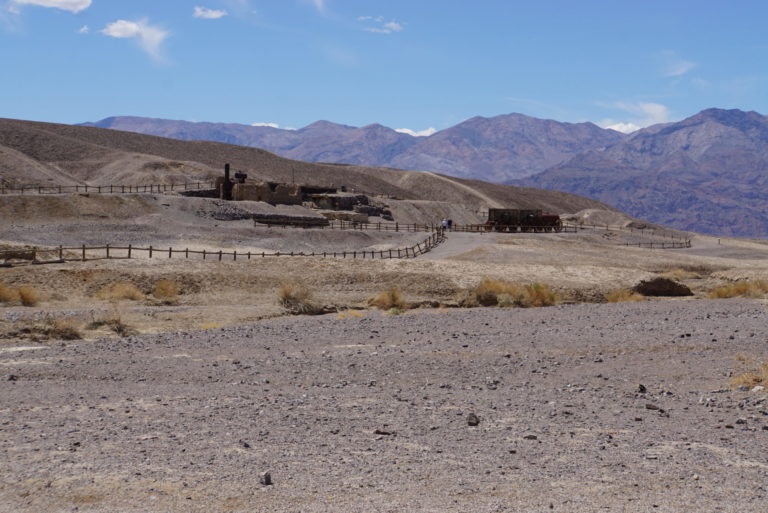 Death Valley
April 27, 2021
Harmony Borax Works. While many tried to strike it rich, gold mining wasn't a long-term success in Death Valley. Borax was nicknamed White Gold and mining it continued for years.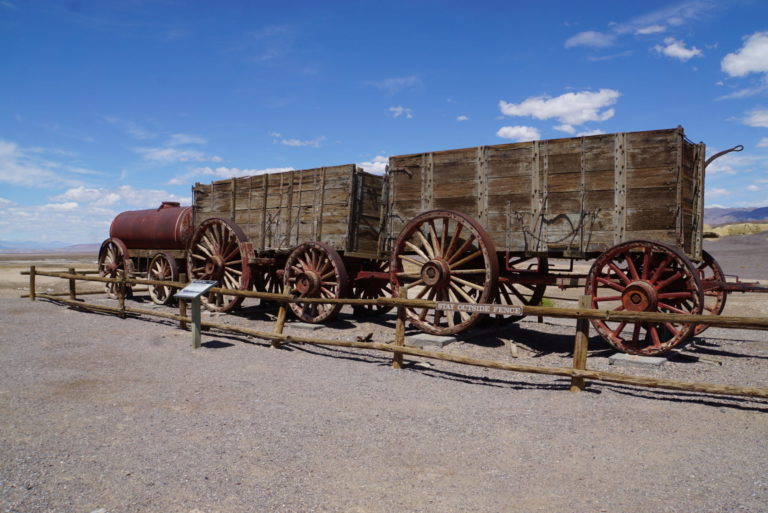 Death Valley
April 27, 2021
The 20 Mule Team was the symbol for the borax industry. The mules hauled these wagons 165 miles across the Mohave, along with a tank of water, a load that weighed up to 36 tons. The teams were operated for just 6 years, from 1883 to 1889, when they were replaced by a railroad.