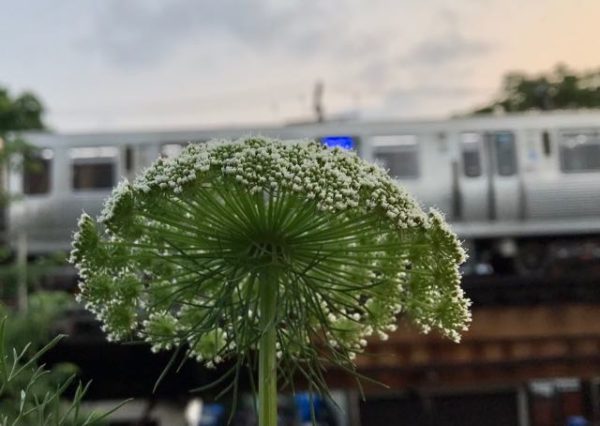 More from Chicago gardener Misamericanthrope:
As a follow-up to last month's submission of my Zinnia-dominated garden, I have decided to submit some closer views of individual blooms and groupings. Throughout the season I snap pics of some of the more photogenic vistas and individual blooms.

First up, a cluster of the tall cactus type Zinnias in a glorious yellow…..

……and a particularly vibrant cluster of the 'Pepito' dwarf variety…..
…..and some more 'Pepito'………….

….and some individual blooms…..

There were also several new perennial additions to my garden this year. I added 2 new Clematis varieties to the mix. The blooms on the 'Ville de Lyon' were particularly nice.

I also decided to grow some 'Green Mist' Laceflowers from seed. The results have been very satisfying; it's a joy to watch them develop.

One of the Laceflowers [top pic] was even in the perfect spot to offer a tribute to the urbanity of my garden!
***********
What's going on in your garden(s), this week?