On the Road is a weekday feature spotlighting reader photo submissions.
From the exotic to the familiar, whether you're traveling or in your own backyard, we would love to see the world through your eyes.
frosty
Canyonlands: Southern Utah near Moab. We stayed at Dead Horse Point State Park.
Not a big surprise, but this is a park with a lot of overlooks of canyons. It's a park where if you want to get away from the main scenic drive to down into the canyons you'll need a 4×4 … and not our Jeep Grand Cherokee. Something with some real clearance, off-road tires, and a spare tire lashed to the roof along with a couple of jerrycans and some water.
There are four sections to the park, Island in the Sky near Moab (which we went to), Needles, about 100 miles to the south, The Maze, which is only accessible by aforesaid 4x4s, and the rivers (Green and Colorado) with some Class V rapids inaccessible from land.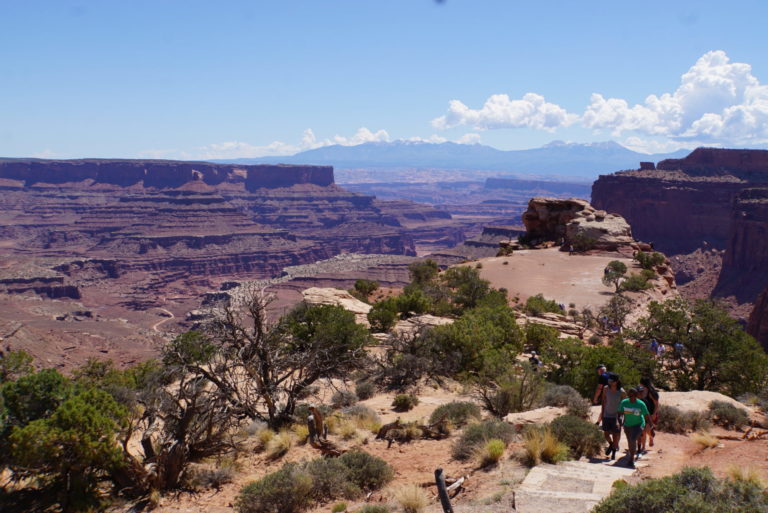 May 31, 2021
View from Shafer Canyon Overlook. La Sal mountains in the distance.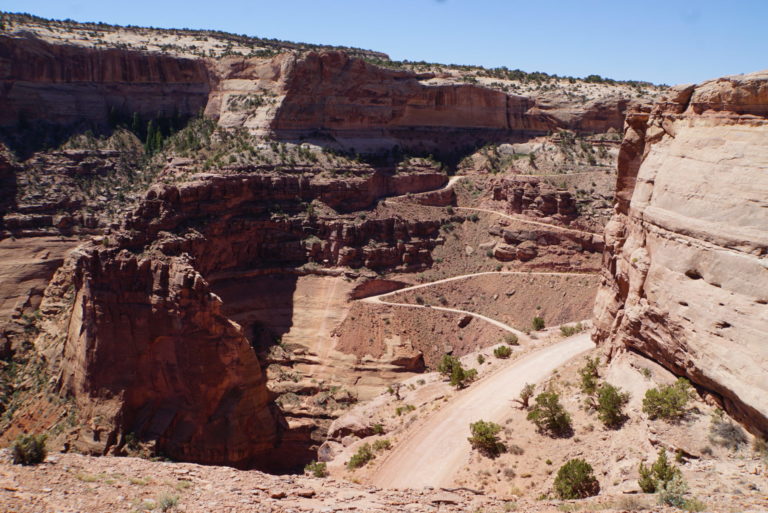 May 31, 2021
Shafer Trail "…mostly used by daring four-wheelers and energetic mountain bikers." The mountain bikers we saw were heading uphill through the switchbacks, very slowly, going 1,400 feet from the main trail to the rim.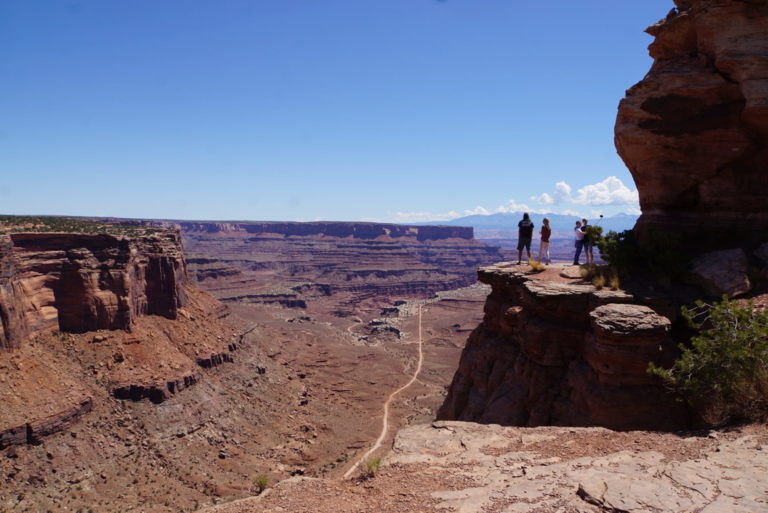 May 31, 2021
Crazy people at the Shafer Overlook taking selfies. My conclusion after reading "Death in the Grand Canyon" was that there are two main risk factors for falling off the rim: photography and testosterone…. we might have to add selfie sticks to the list.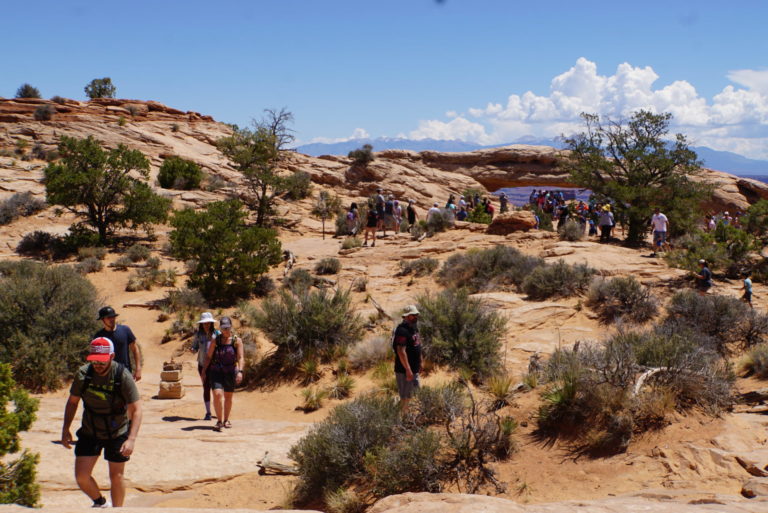 May 31, 2021
Mesa Arch. Don't look for solitude communing with nature here. The trail to the arch is one of the most popular in the park. People line up to take their pictures under the arch.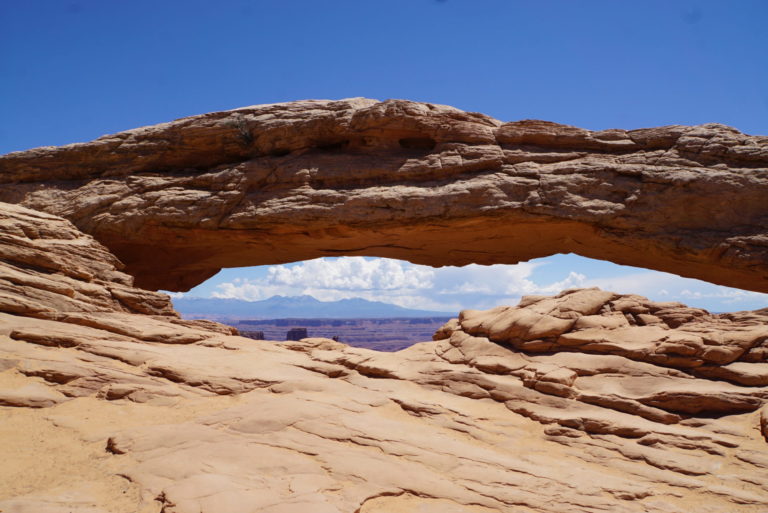 May 31, 2021
I waited until it was my turn, shooed a couple of people away and got a picture of the arch.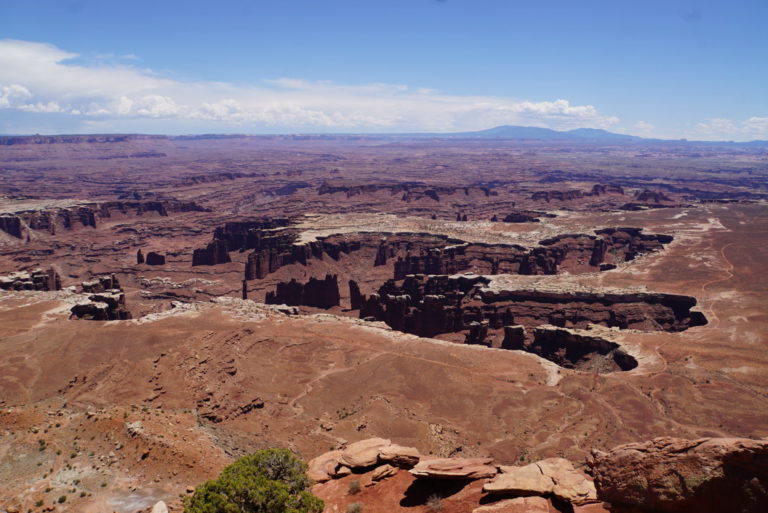 May 31, 2021
Grand View Point overlook. The plateau is White Rim Sandstone, a harder cap rock more resistant to erosion than the underlying rock.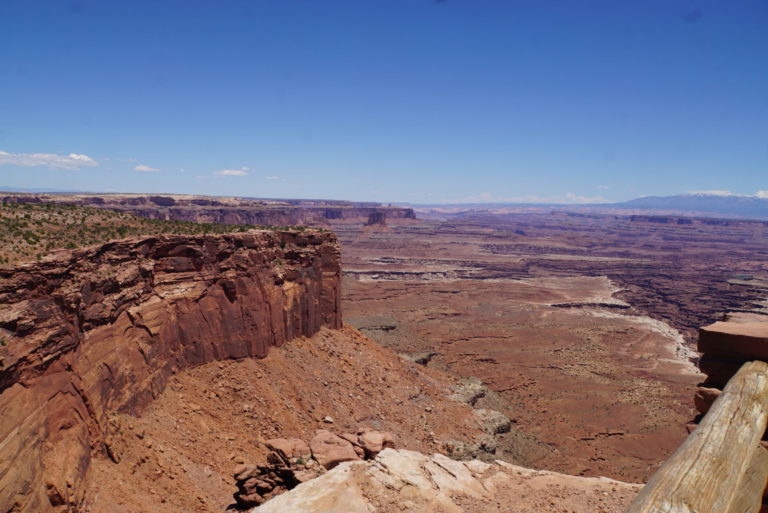 May 31, 2021
Grand View Point overlook, looking back to Dead Horse Point in the distance. The view from the rim here was definitely grand, and impossible to do justice to with a photograph.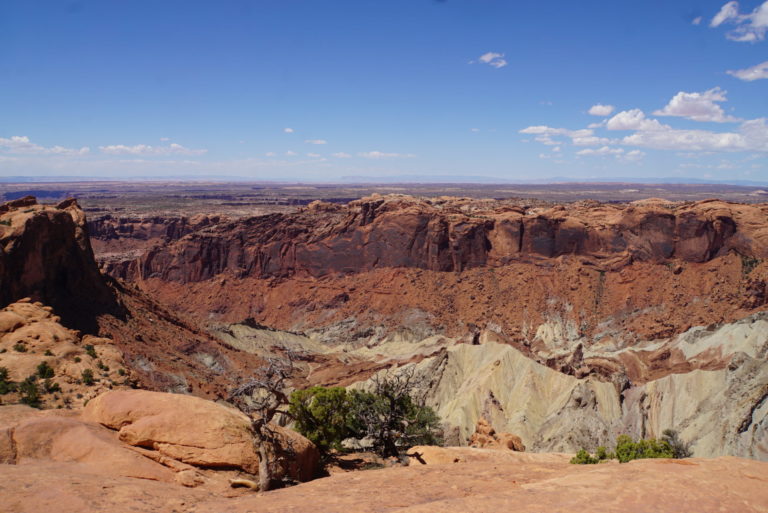 May 31, 2021
Upheaval Dome. This is the end of the trail to the first overlook. We were fortunate to meet up with hikers coming back from the more strenuous second overlook trail who told us the view wasn't any better. The site is a circular depression two miles wide from either a meteorite strike or a collapsed salt dome. Even though no one has found extraterrestrial minerals, the meteorite theory is winning because of the deformation of the rock in the center.