On the Road is a weekday feature spotlighting reader photo submissions.
From the exotic to the familiar, whether you're traveling or in your own backyard, we would love to see the world through your eyes.
This week we have Albatrossity, UncleEb, BillinGlendale, Steve in Mendocino, and otmar!  It's been awhile since we've had otmar on a Friday.  All is right with the world.  Or at least the OTR world!

Housekeeping: I would like to get your input on something.  For folks who have a 3 or 5-part series, I have been scheduling the 3-part series in a week with Albatrossity and BillinGlendale, and the 5-part series have gotten the full week.  I prefer that to spreading them out over time – for me there is more continuity and a better sense of the trip.  I would love to hear what you guys think, too.

Just to be clear, I'm not talking about Steve in Mendocino's cat series, or JanieM's barn series or Albatrossity (unless we had a week in Africa!) or BillinGlendale's mission series.  I'm talking about trips and things like Dan B's series with wood, stone, water, etc.
Albatrossity
The second week of Fall Flyover Country critters features birds and some freshwater mussels, just for variety!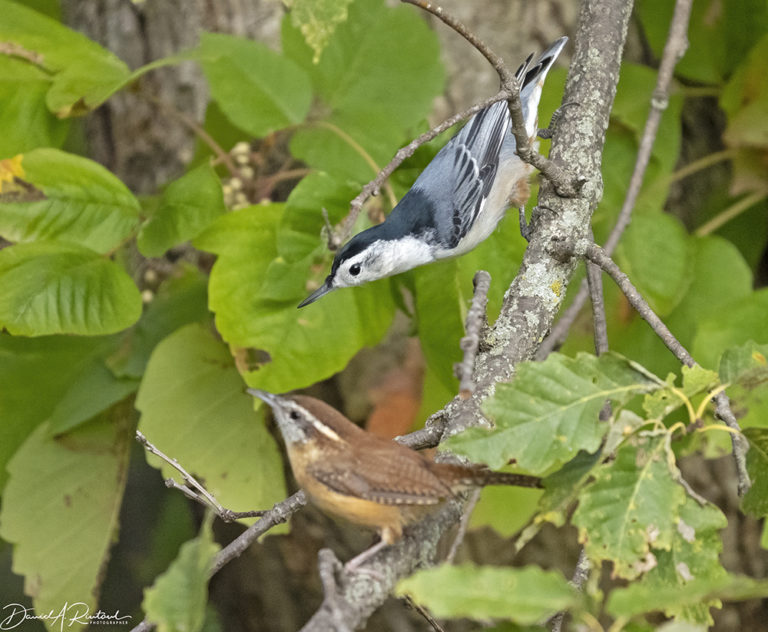 Near Manhattan KS
September 20, 2021
Poison ivy is a vexing plant for humans, but birds love to eat the berries (and thus help spread the plant to new locations) in the fall. It's always a good idea to find a berry-laden poison ivy vine and just see what birds are visiting it. This White-breasted Nuthatch (Sitta carolinensis) and Carolina Wren (Thyrothorus ludovicianus) were happy to share the larder with each other.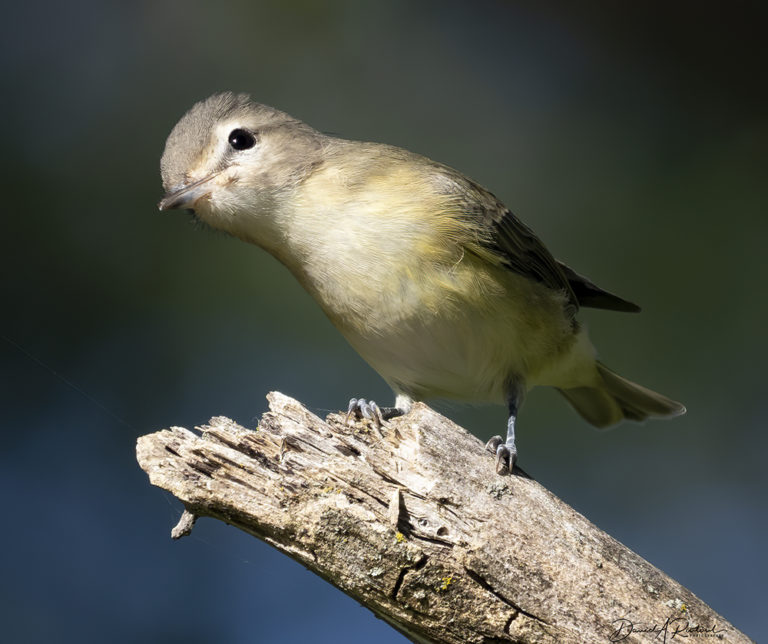 Near Manhattan KS
September 22, 2021
Our local vireos molt into fresh plumage before heading out to warmer climates, and this Warbling Vireo (Vireo gilvus) is in fine fresh feathers, looking as good as this dull-gray bird can ever look.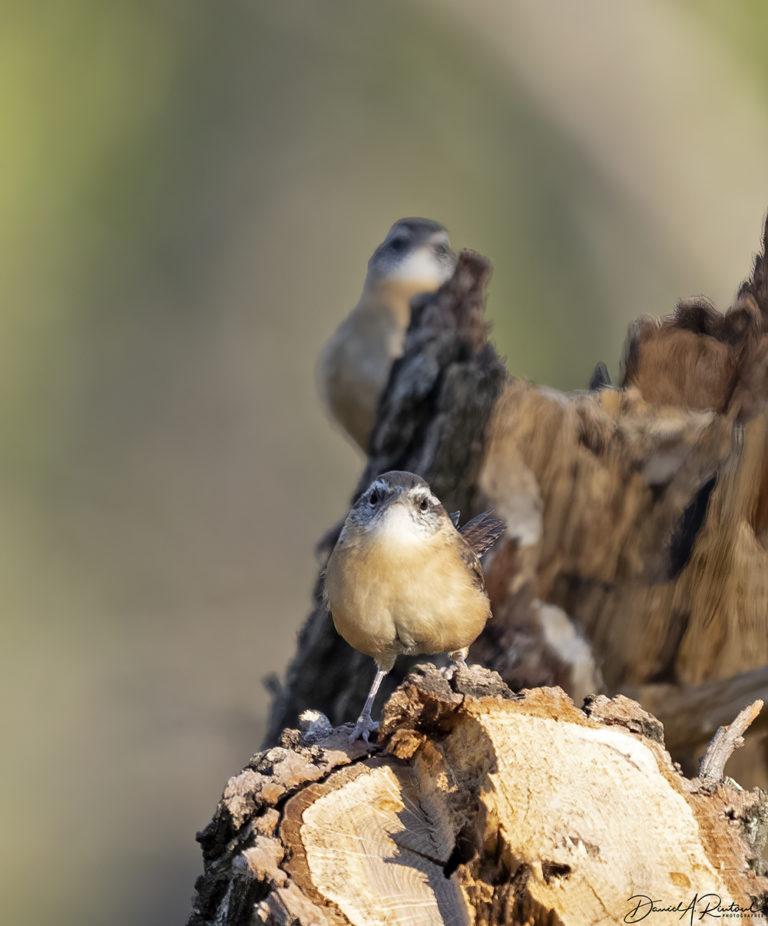 Near Manhattan KS
September 23, 2021
Carolina Wrens become vocal again in late summer, having been silent for the months of July and August, when raising the babies is the highest priority. This pair was hanging out in a woodpile, and the male was singing cheerfully while he and his mate foraged for bugs and spiders in the crevices.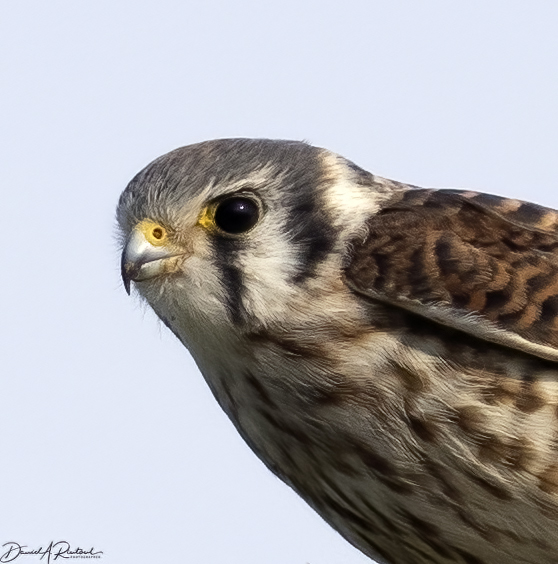 Near Manhattan KS
September 24, 2021
American Kestrels (Falco sparverius) are another species that becomes much less obvious in the summer months, and much more noticeable in the fall. This female is not quite as flashy as the males, but still sports a lot of interesting tones and patterns in her fresh fall feathers.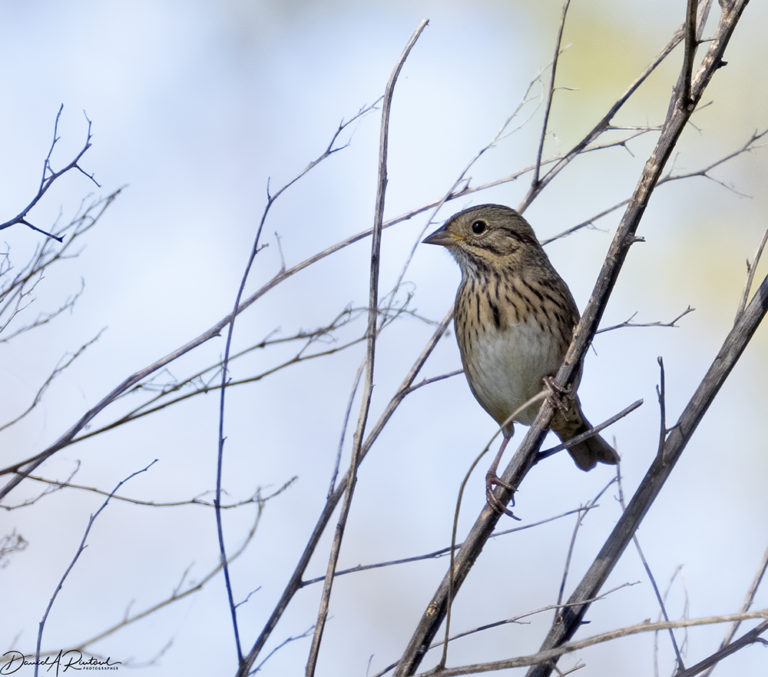 Near Manhattan KS
September 25, 2021
Lincoln's Sparrows (Melospiza lincolni) come through here in the spring and fall, and a few even spend the winter. Brushpiles and streamside thickets are a good place to find these skulkers, and sometimes they will even perch up in plain sight so that we can admire their elegant and delicate plumage patterning.

Near Manhattan KS
September 26, 2021
In the course of researching the recovery of river otters in Kansas, Elizabeth visited several streams in the area, and I tagged along. We saw no otters, but I did find several mussel shells, including these Three-ridge Mussels (Amblema plicata). This is a common mussel in freshwater streams in the Mississippi basin, and formerly was a prime contributor to the mussels harvested for the button industry, due to its thick shells. "Mother of pearl" buttons were produced from mussels for several decades until they were replaced by plastic versions, and the populations of some freshwater mussels have not yet recovered from that era.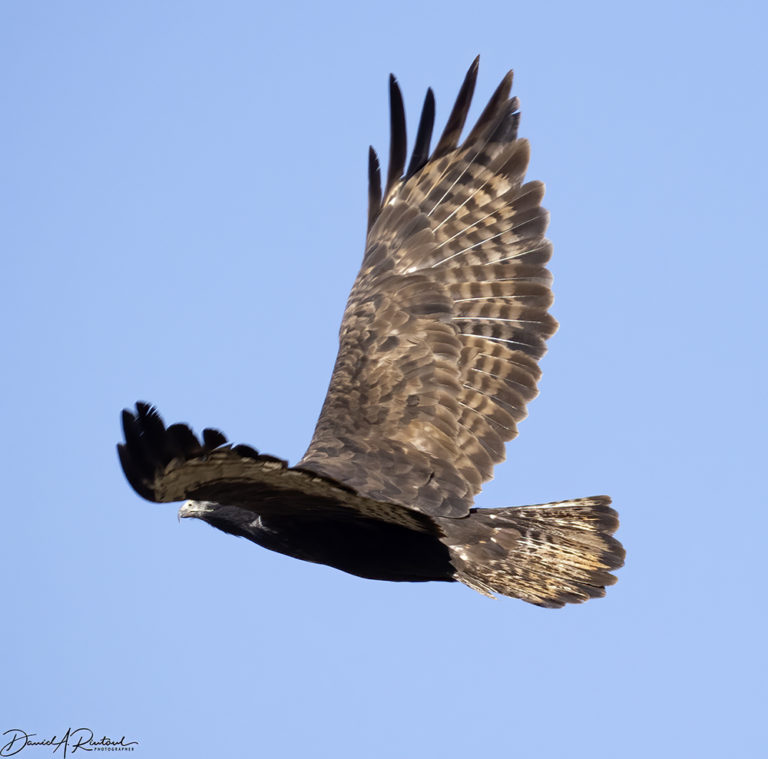 Near Manhattan KS
September 27, 2021
Dark hawks from Canada and Alaska usually don't show up here until October, so I was surprised to see this adult Red-tailed Hawk of the Harlan's subspecies (Buteo jamaicensis harlani) in September. I'm looking forward to seeing a lot more of these beautiful birds this winter.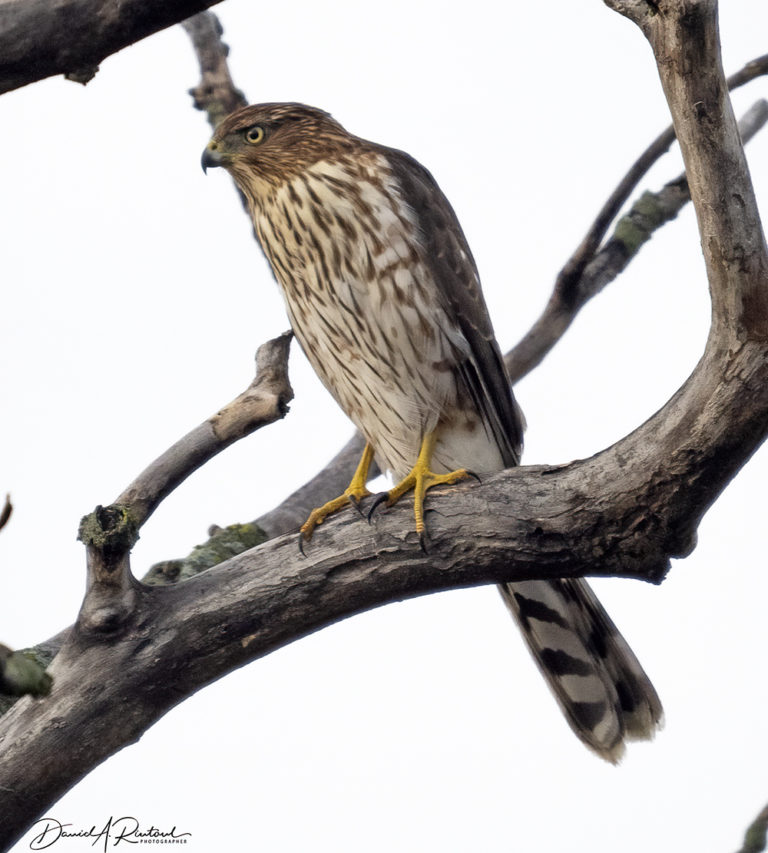 Near Manhattan KS
September 30, 2021
Cooper's Hawks (Accipiter cooperi) breed in Kansas, but the numbers swell in the fall and winter, when our locals are joined by migrants from the north. This one is a juvenile, hatched in the spring of 2021, and could be a local bird or a fresh migrant. The abundant sunflower crop this summer should feed a lot of sparrows, which in turn can feed a lot of Cooper's Hawks.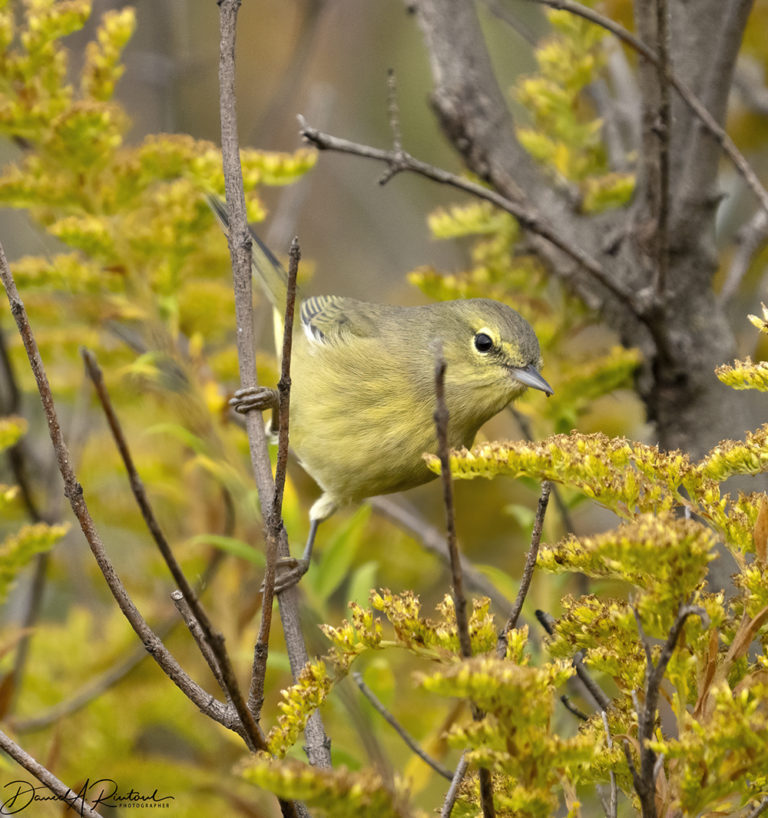 Near Manhattan KS
September 30, 2021
Goldenrod patches are great places to look for Orange-crowned Warblers (Oreothlypis celata). This migrant is not particularly colorful, but the goldenrod flowers complement the pale yellow plumage quite handsomely.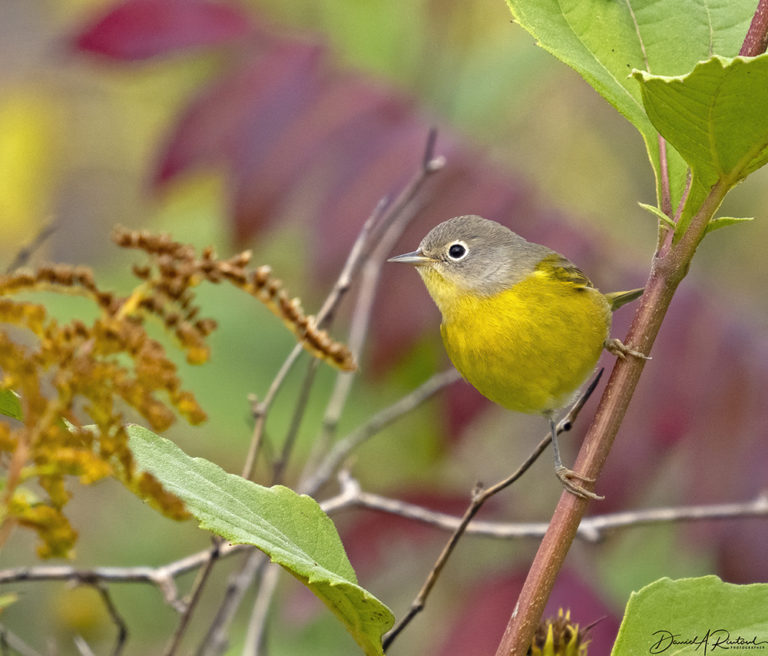 Near Manhattan KS
September 30, 2021
Nashville Warblers (Oreothlypis ruficapilla) are much more colorful migrants, but they are even more pleasing when they perch in some colorful fall plants.