In case you're new to Medium Cool, BGinCHI is here once a week to offer a thread on culture, mainly film & books, with some TV thrown in.  We're here at 7 pm on Sunday nights.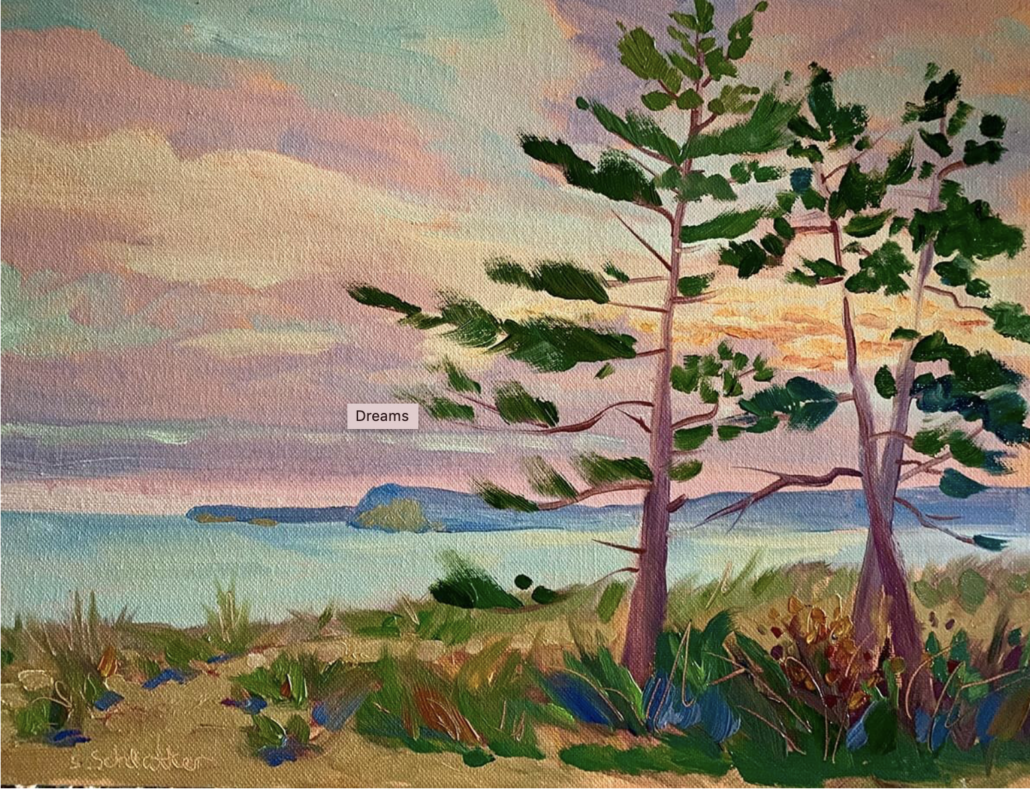 For this week's Medium Cool, we're going to do something a bit different.
I spent most of the week in Michigan – in Muskegon and Grand Rapids – so I thought it might be fun to talk about all things Michigan.  Arts and Culture-related, of course!
From its music (Detroit), to its actors (Jeff Daniels), writers (Jim Harrison, Bonnie Jo Campbell, and so many more), artists,  and physical beauty (see image above), Michigan has a rich cultural history.
The image above was painted by Stephanie Schlatter, check out her website.
If this turns out to be fun, we can have one of these for other states every once in awhile.
~BG