On the Road is a weekday feature spotlighting reader photo submissions.
From the exotic to the familiar, whether you're traveling or in your own backyard, we would love to see the world through your eyes.
This week we're at the beach with Albatrossity and namekarB, at a state park with tom, at the lake with BillinGlendale, we get to chase Poncho Villa with cope, and …

We get to spend next week, the week of Nov 15 Nov 22 in Iceland with MissWimsey!
Albatrossity
In the spring of this year, once it seemed like COVID might be on the run (hah!) and one of my sisters had gotten her liver transplant and was finally on the mend, my brother and sister-in-law began planning for a friends-and-family month at a beach house on an island in North Carolina. The idea was that there would be a rotating cast of their friends and family, with groups staying about a week at a time, and it would be a celebration of making it through the pandemic years.
It was, for the most part, although my sister with the new liver had some other issues that made it impossible for her to join us, alas. We ate great food, drank good wines, watched the waves and the winds and the sunsets and sunrises, and got caught up with each other's lives in a leisurely manner. We got to stay the whole month (!), and made new friends while catching up with family members and their friends and relations. Naturally, I went in search of birds to photograph as well, so here are some of those pics, with more to come in the next installment!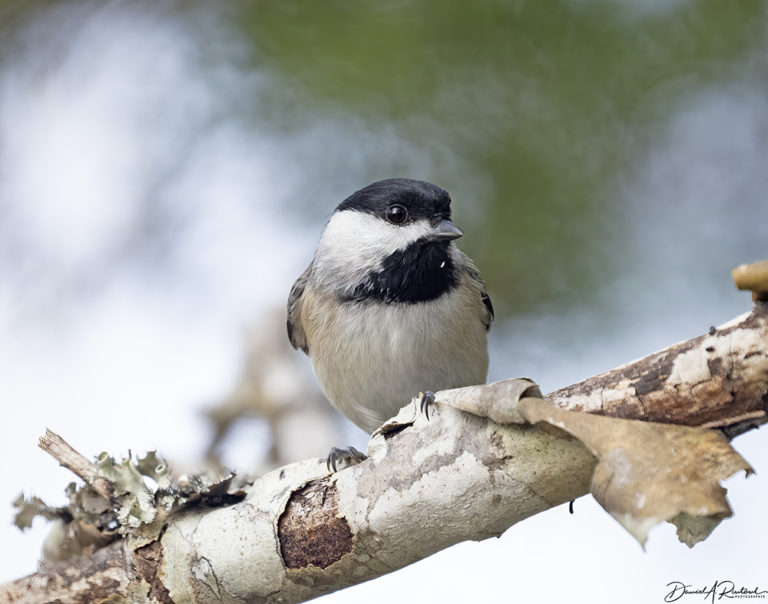 Cedar Point Tideland Trail, North Carolina
October 6, 2021
Carolina Chickadees (Poecile carolinensis) are not found in my part of Flyover Country, although they are the expected chickadee in the southern tier of counties in Kansas. I have always been fond of chickadees, so i was delighted to spend some time in the ubiquitous company of these sprites, whose noisy chatter filled the woods on the mainland.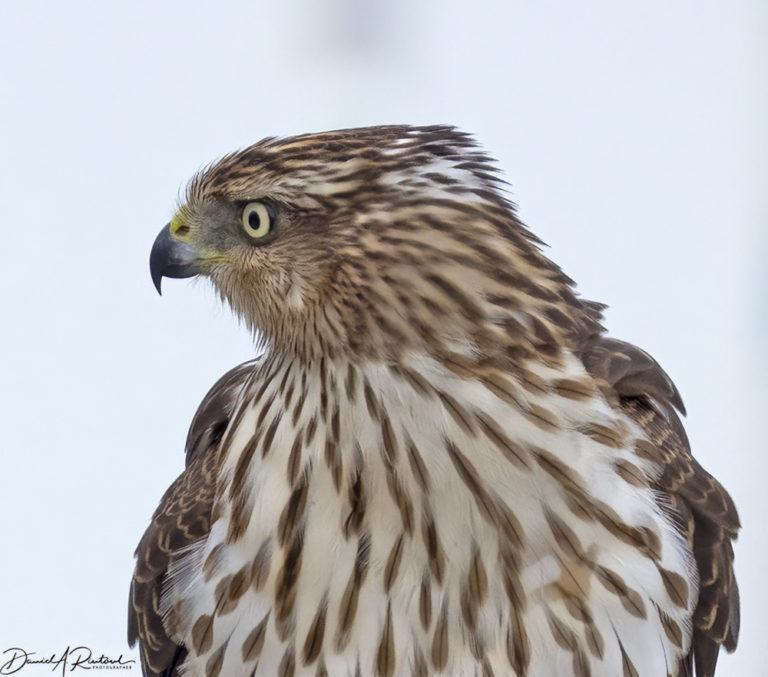 Emerald Isle, NC
October 13, 2021
The chickadees were on the snack menu for this young Cooper's Hawk (Accipiter cooperi), but I never saw her catch one. Or catch anything, for that matter, although I did spot her at least three or four times during our month there.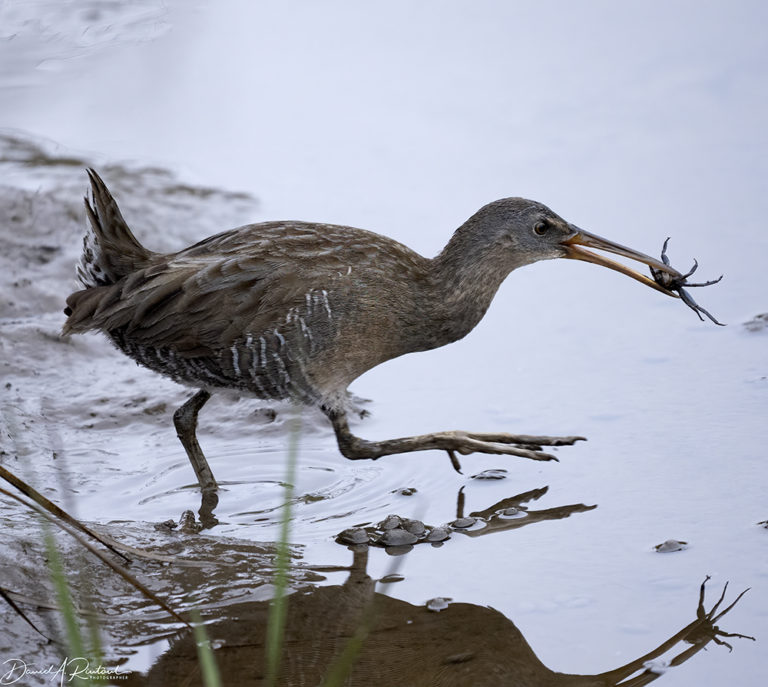 Cedar Point Tideland Trail, NC
October 12, 2021
This Clapper Rail (Rallus crepitans), on the other hand, found a nice fiddler crab for breakfast. It was fun getting to know the life cycles in the salt marshes, paying attention to the tide tables, and trying to predict when the abundant Clapper Rails might make an appearance in the open.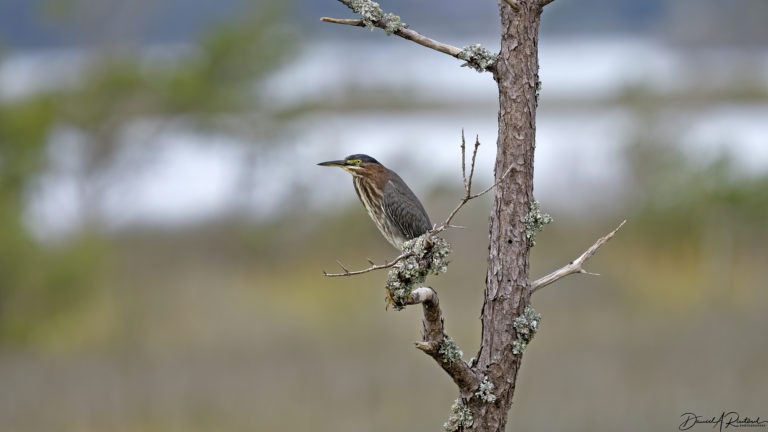 Cedar Point Tideland Trail, NC
October 6, 2021
Another salt marsh denizen, this handsome Green Heron (Butorides virescens) made several appearances, but only once did it perch in the open on this picturesque dead snag.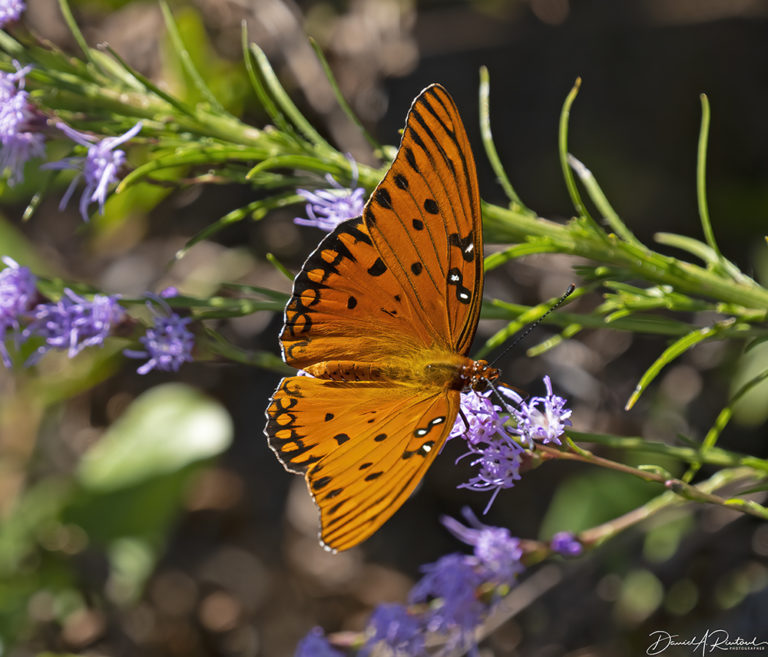 Cape Lookout Visitor Center, NC
October 17, 2021
During the month we were treated to the sight of many butterflies along the dunes behind the beach house. Monarchs were migrating nearly constantly; on nice days it was likely that several of them would be in sight at any moment. Cloudless Sulfurs were also common, but this Gulf Fritillary (Agraulis vanillae) won the prize for most photogenic.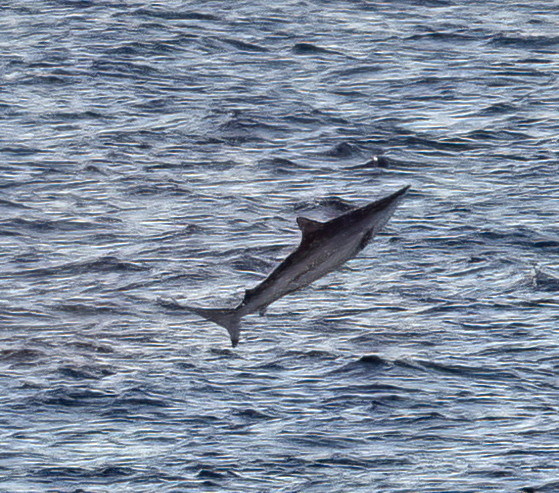 Emerald Isle, NC
November 16, 2021
While watching the ocean one day, I noticed lots of splashing on the surface about 200-300 yards out to sea. Naturally I tried to get pictures of the critters doing all that splashing, and it turns out that these were Spinner Sharks (Carcharhinus brevipinna). One of my nephews got a drone and after receiving appropriate FAA authorization, flew it out over these splashes, and there were large schools of these fascinating creatures out there! The leaps out of the water result from the feeding style of these creatures; they charge through a school of fish, spinning rapidly and snapping their jaws to capture anything that gets in their way. If they are headed up, sometimes their momentum carries them out of the water. Here's a slow-mo drone video that my nephew got one day.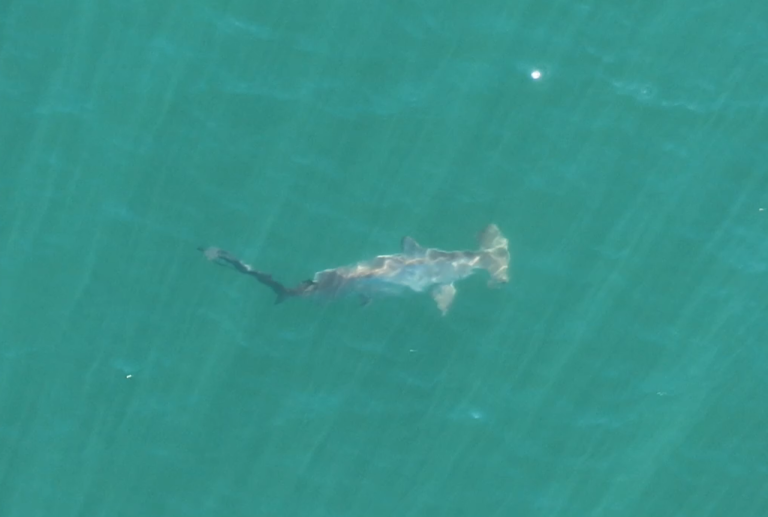 Emerald Isle, NC
October 19, 2021
The drone also picked up some other denizens of the nearshore waters, including this hammerhead shark. This is a frame capture from a drone video  (thanks, Andy!), and it certainly made us a bit more timid about swimming too far out there! I am not sure which species of hammerhead this is; perhaps someone among the jackalateriat can weigh in with an educated opinion.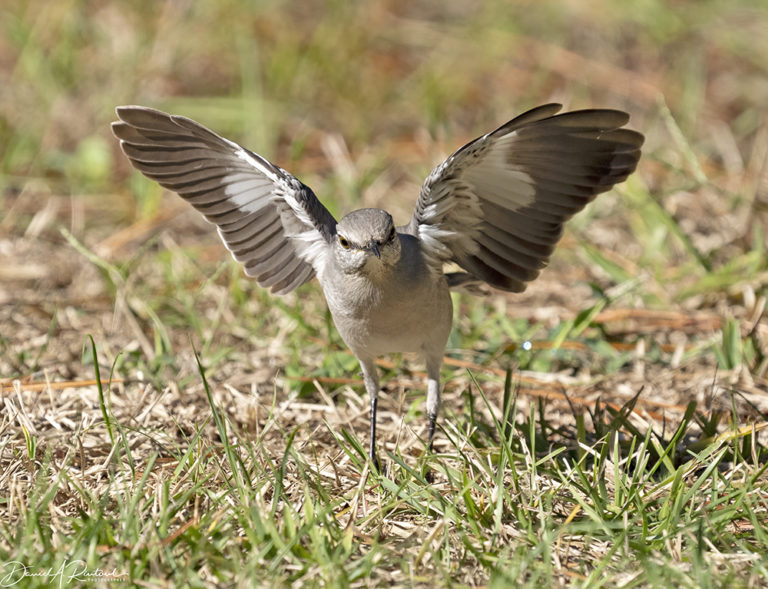 Emerald Isle, NC
October 15, 2021
Another ubiquitous bird was the Northern Mockingbird (Mimus polyglottos). These are not common at all where I live, but North Carolina seems to be crawling with them. We were serenaded at dawn most mornings by one that lived in the yard; they can be quite loud!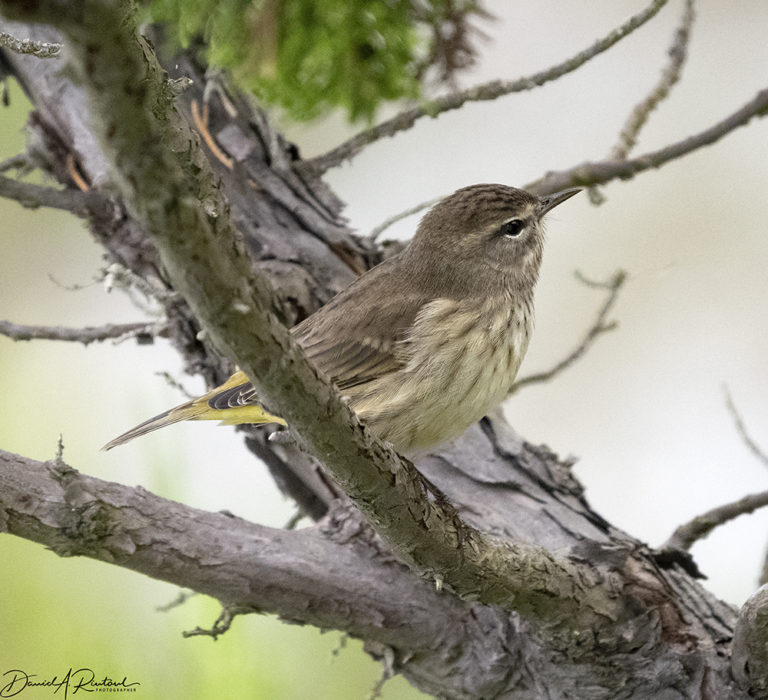 Emerald Isle, NC
October 11, 2021
I had hoped to see and photograph lots of warblers, since they are uncommon where I live and theoretically lots more common along the eastern seaboard. I didn't find a lot of warblers, but this Palm Warbler (Setophaga palmarum) made an appearance in the yard one afternoon, and posed briefly for a portrait.