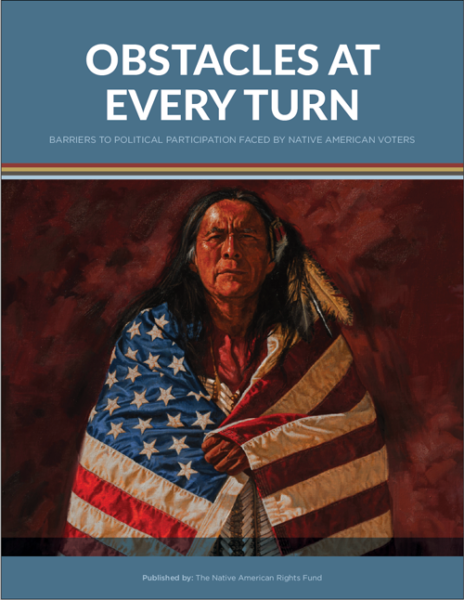 We have had 6 Balloon Juice angels ?, and angel #6 ? has added his match amount in the Four Directions Wisconsin Native vote thermometer!
In 8 days, with big boosts from our angel donors, we have raised $18,000, including 1 paper check from angel #1. ?
That's a lot!  Thank you so much to our Balloon Juice angels ?, to everyone who has donated, and to every person who has provided support and encouragement.
Our external match amount is $36,000 so far, for a total of $54,000.
With $7,000 more in Balloon Juice donations, we can raise a total of $75,000 to give the Native vote a major boost in Wisconsin.
?
Enough about numbers!
?
Our efforts will help give a voice to a people whose collective voice has long been denied.
Because of what we've accomplished already, Four Directions now has firm plans for early action in Wisconsin that they did not have before – that they could not have without us and without the double-matchers. $54,000 for early planning, early hiring, early organizing.  We should celebrate that!
Just $7,000 more gets us to our goal of $25,000 for early efforts in Wisconsin – $75,000 with the double-match – and with that amount Four Directions can ramp up their Native vote efforts more quickly and more broadly.
We can do this!  We can help remove the obstacles.
We're 3/4 of the way there – and there are nearly 2 weeks left in November – let's keep up the momentum!
Every dollar you donate is double-matched.  Just multiply your full donation amount by three, and that's how much goes to the Native vote effort for Wisconsin.  You are welcome to list your donation in the comments to inspire others, but every dollar with no upper limit gets multiple by 3.
FOUR DIRECTIONS – WI
Double-Match Fundraising
Anyone want to share why this particular effort is important to you?