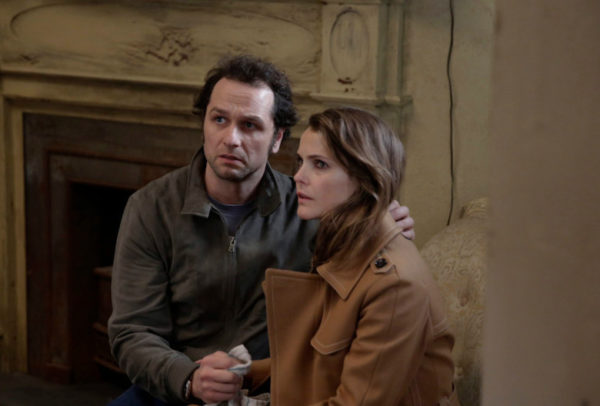 BG is at a neighborhood party, so there is no Medium Cool tonight.  He offered to tee up a post anyway, but Medium Cool without BG just isn't Medium Cool.  (Maybe lukewarm, but definitely not Medium Cool.)  So I let him off the hook, but BG will be back next week!
Can we talk about The Americans?  At least for a little while?
I hadn't watched in years – 4 seasons behind! – but recently started watching again.  What a great show.  I am about to start the final season – and I'll confess that I watched the series finale a couple of days ago.  Sue me.  I wanted to know whether they went back.
SPOILER:

 They went back.  I wanted them to stay in America and live happily ever after.  Are they sociopaths?  One of the reviews of the finale said the Jennings were sociopaths.  The Vietnamese kid Tuan who didn't give a shit if his buddy died in his strategic suicide attempt as long as it moved the pieces on the board to where they were supposed to go – now he's a sociopath.
But it seemed to me that there were good people on both sides.  (For real!)  At least some good people, it addition to the awful ones.
I think Stan is a good guy.  Phillip is a good guy.  Oleg is a good guy.  I guess I am using "good guy" is a stand-in for someone with a moral compass.   I was fond of Gabriel by the end.  I feel sorry for *Martha; if I were Martha I would be very bitter.  I hope Phillip and his son get to meet.
So there's my shallow people-oriented take.
What made this such a great show?  Great writing?  Great acting?  All the disguises?  The sex? Relationships?  Was it a metaphor for all of our lives?  Was it that very few people were all bad or all good?  What about the ending?  I sure as hell wouldn't want to live in Russia, with all the corruption, living in fear all the time.  Plus it's really fucking cold.
The one thing that made no sense to me was that Phillip and Elizabeth would want to go back.
So we can start with The Americans, and then talk about whatever comes up.
*Though it looks like Martha might get a child of her own?  So maybe not bitter after all?