On the Road is a weekday feature spotlighting reader photo submissions.
From the exotic to the familiar, whether you're traveling or in your own backyard, we would love to see the world through your eyes.
MissWimsey
I took to the Ring Road on Day 3. This road circles the island, which is about 1,400 kilometers. I was driving to Hofn in southeast Iceland, which is about 460 km. that was the longest distance I was going to drive on this trip. I did make two stops to break up the drive: Seljalandsfoss and Reynisfjara Beach. I opted to take this trip in the off season, so there wasn't too many tourists at any of these sites, even though tourism as a whole has been down since the start of the pandemic. That applied to the roads. I saw cars regularly on the drive down to Vik y Myrdal, which is about 110 km from Reikjavik. traffic went down considerably the farther away I got from the capital. It was unnerving (I had visions of a flat tire and googling how to change it) but it didn't stop me from continuing on my way.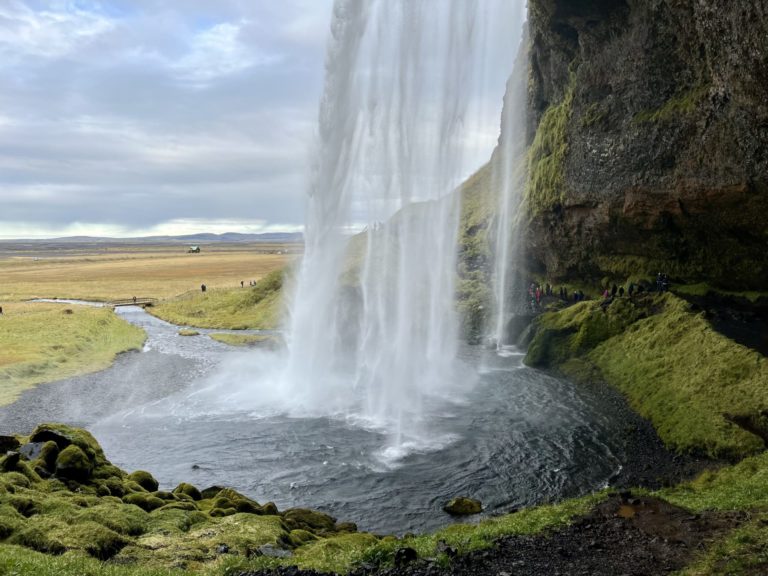 Seljalandsfoss
October 5, 2021
This was my favorite waterfall of the whole trip. There is a track that takes one behind the waterfall. It's rocky and muddy, but the effort is absolutely worth it.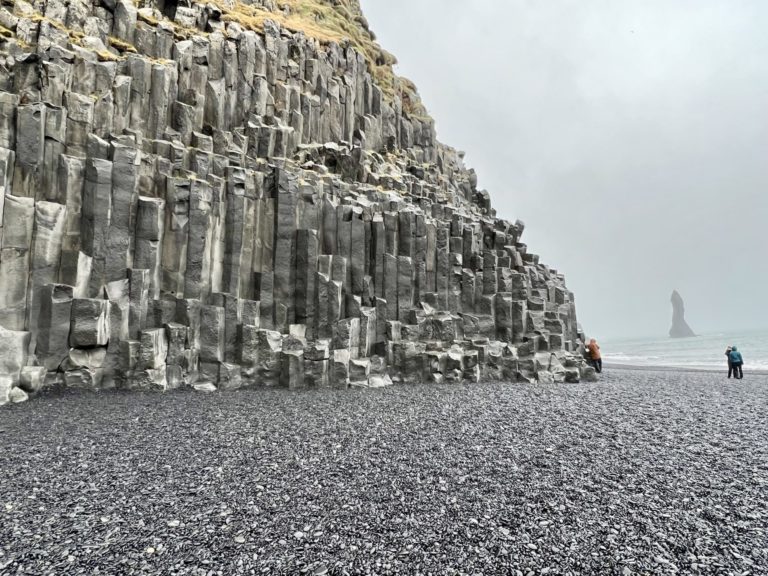 Reynisfjara Beach
October 5, 2021
The rain and lowered visibility just added to the drama of this black sand beach in South Iceland. Basalt columns like these are formed naturally, just lava cooling rapidly.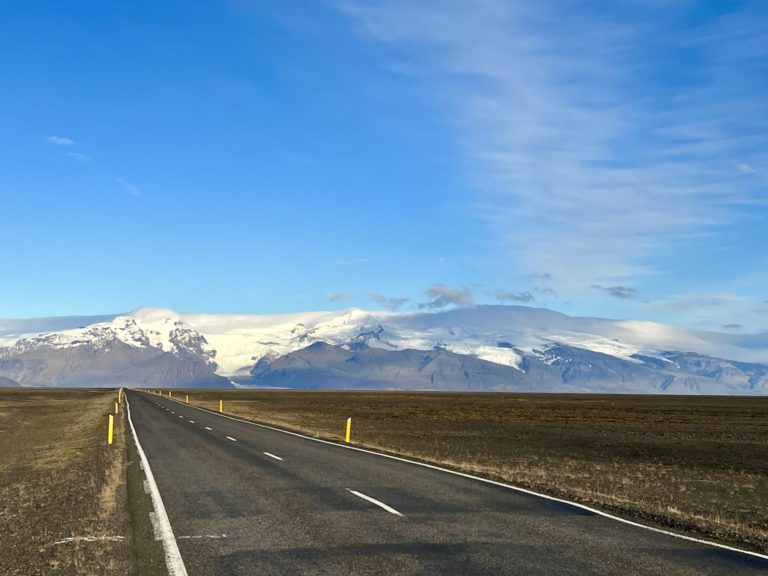 South Iceland
October 6, 2021
On the Ring Road, looking south toward the white-capped mountains.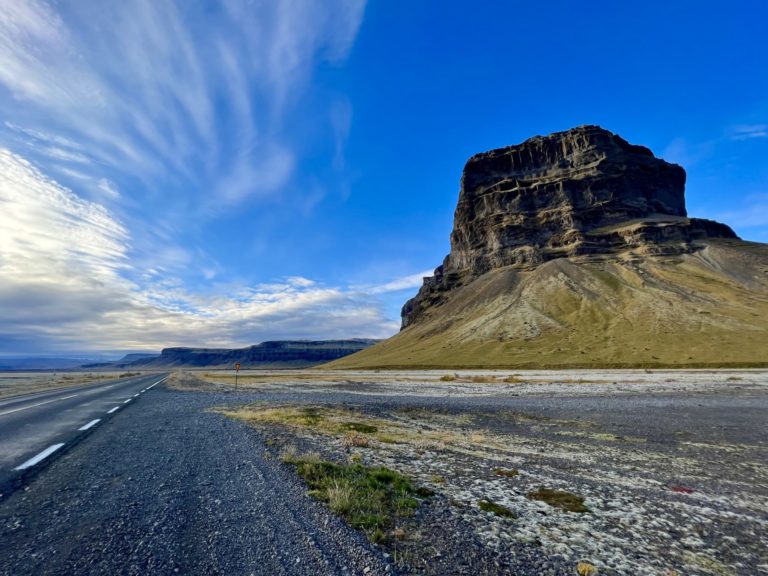 South Iceland
October 6, 2021
Elsewhere on the Ring Road, looking north.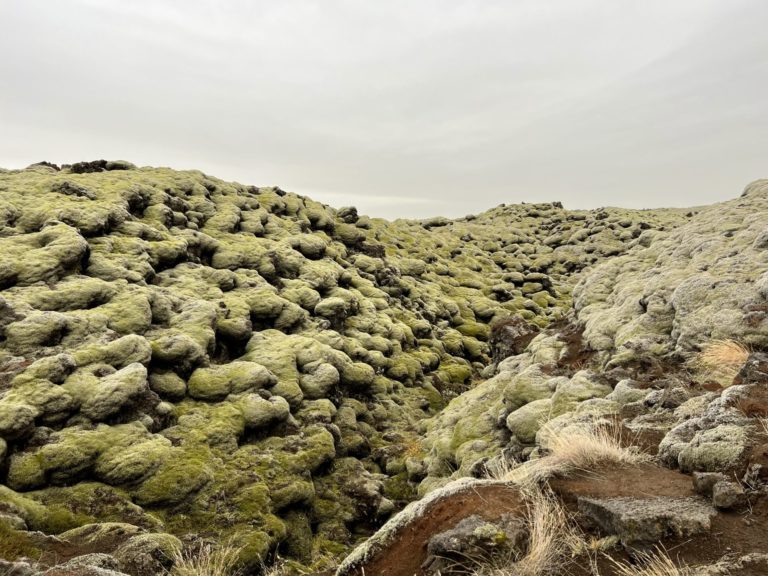 South Iceland
October 6, 2021
Green lava fields formed from an eruption thousands of years ago. It's been long enough that it has formed its own ecosystem. These fields stretched as far as the eye can see.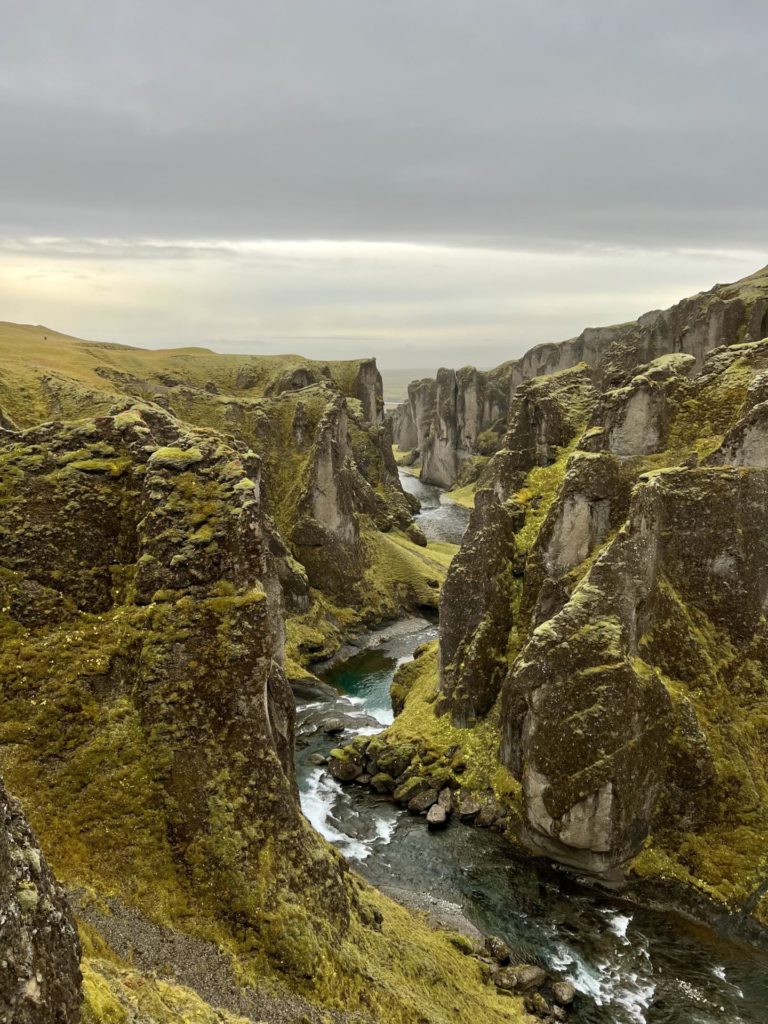 Fjaðrárgljúfur
October 6, 2021
This canyon looked like it was part of the hobbits journey to Mordor. This site was so peaceful. The path climbed up to the top of the canyon.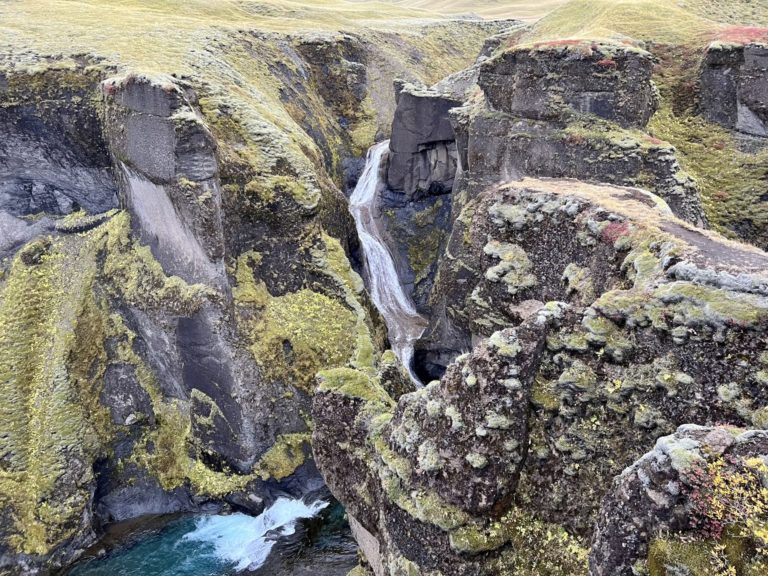 Fjaðrárgljúfur
October 6, 2021
This waterfall was the end of the path.