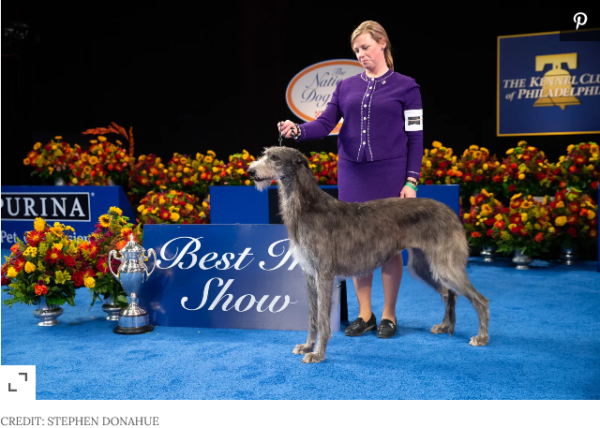 This was a fun show to watch:
Claire the Scottish Deerhound celebrated Thanksgiving with an impressive victory.

With help from her talented handler Angela Lloyd, the elegant canine won the Best in Show title at the 20th Annual National Dog Show Presented by Purina, which occurred earlier this month and aired on Thanksgiving Day on NBC after the Macy's Thanksgiving Day Parade.

If Claire — registered name GCH Foxcliffe Claire Randall Fraser — looks familiar, it could be because the champion pooch took home the same title last year. The impressive back-to-back win doesn't come as a total shock to those who know Claire well. The canine is the number one ranked Scottish Deerhound in America and is now the top-winning Scottish Deerhound in history. Plus, Claire comes from a line of leading dogs; her grandmother won Best in Show at the 2011 Westminster Dog Show.
I love these shows even though I only really want mutts, but Claire really is something else.
I just got back from Gerald's. I made it out without any leftovers except two pieces of cheesecake. It was very good and I am STUFFED.