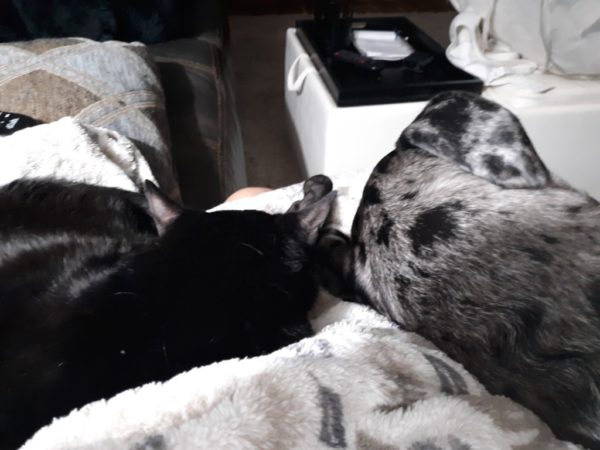 It took Sully a few months to understand Scout. I don't think he was around dogs before – and clearly not huge dogs. But every night around 9 pm, he takes over my lap (bye-bye any work I might be doing) and snuggles up to Scout. Unfortunately, this dynamic is going to be challenged in the next month. I'm hoping he'll adjust once again. His need to be velcro seems to eventually overcome his suspicion of change.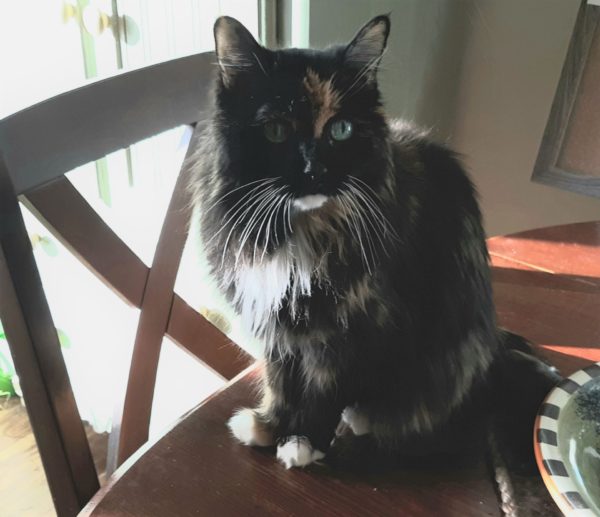 This girl is now 90% turkey, for sure. I believe she's eaten her weight in turkey since Tuesday when I made the turkey broth from the backbone, neck and giblets of the Thanksgiving bird. She may be small, but she can eat the big boys under the table. I have no idea where she stashes it all.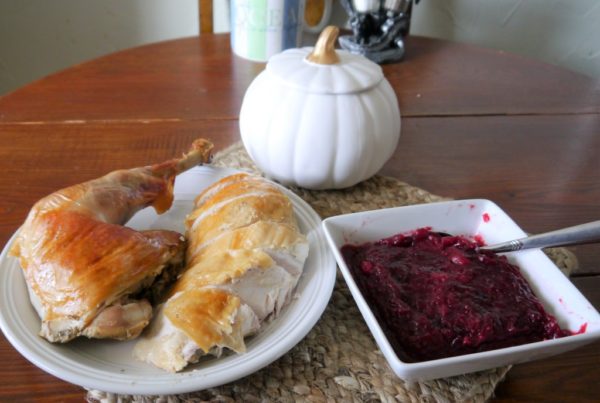 The cheesecloth soaked in bourbon and maple syrup turkey turned out amazing. I can't imagine doing it another way going forward – changing up the flavors, but always wrapping it in cheesecloth. Foolproof bird.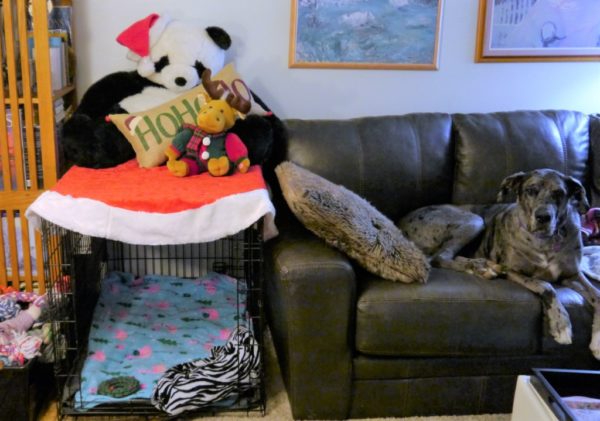 And finally – I completed my Christmas decorating yesterday. Yup, this is it. I'm not insane enough to put up a tree when chaos is arriving in a week. As you can see, Scout is nonplussed by it all. Not sure how she's going to take not being the baby anymore.
Stay tuned…
This is an open thread.