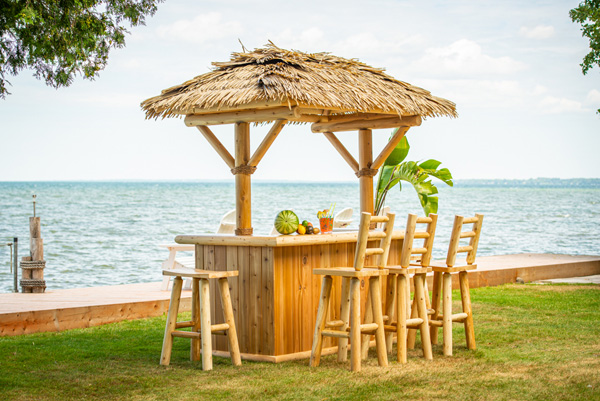 It's a tough day out there!
I'm not denying that this is a rough day, and I have been feeling sick to my stomach with worry and anxiety.  But that doesn't help a thing.
How about some good news to remind us that it's not hopeless, that there's more good than bad out there, and that there's always something we can do to make a difference?
So pull up a chair at the tiki bar and let's celebrate the fact that the extra $5,000 we raised for Four Directions Wisconsin has indeed been double matched – turning our extra $5k into an extra $15,000.  
That's $90,000 for organizing the Native vote in Wisconsin.
We did that!
And we have a jackal getting married today – VeniceRiley.  That's definitely worth celebrating!
What else good is going on?