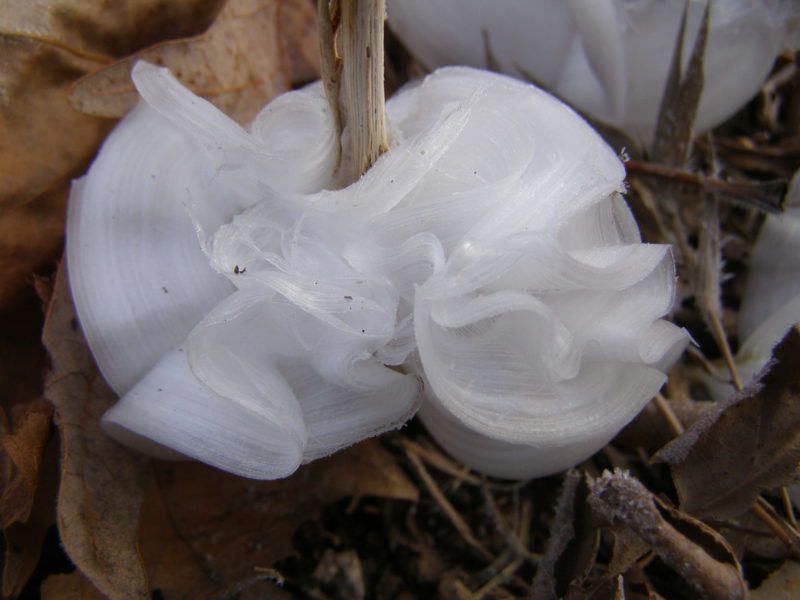 From beloved commentor & ace photographer Ozark Hillbilly:
Friday morning, November 26th, our temps hit 15 degrees. Trusty camera in hand, your faithful, intrepid, and 3 limbed servant ventured forth in search of the elusive frost flowers.

He had hoped to find them blooming in abundance. Sadly, they were even more timorous than usual, hiding deep in the shadows of cedars and rock bluffs, staying well out of the blustery north wind that had been stalking the hills and hollers the night before.
Ever willing to sacrifice much for the needs of the many, he persisted in acquiring a few examples for your mornings perusals and managed to do so in spite of a slinged arm, failing batteries, and irritable bowels.

You f'n jackals better appreciate it, cause I don't think his wife did.
***********
What's going on in your (indoor / tropical) garden (planning), this week?