On the Road is a weekday feature spotlighting reader photo submissions.
From the exotic to the familiar, whether you're traveling or in your own backyard, we would love to see the world through your eyes.
This week we have Albatrossity; the title of this post says it all, doesn't it?  We also have BillinGlendale taking us on a trip to the lake.  And we have a 3-part Iceland series that I'm really excited about – The Lights of Darkness – from Christopher Mathews!

Oh, and one more thing.  Last year I loved seeing the photos of jackals as kids at Christmastime, so if you guys are up for that again, I would like that to be our theme for Christmas week and the week before.  Is anybody up for that?  Send in your Christmas photos!  Um, make that your HOLIDAY photos.  The war on Christmas has begun.  Not really, just trying to be more inclusive.
Albatrossity
For some time now I have been posting, in the evenings, photographs of birds from an angle that I see a lot of as the birds flee. I call this my Bird Butt Before Bedtime series, and, as they say, I have a million of 'em! So I thought I'd share some of these with the BJ community, and Watergirl suggested that I title it Bird Butts Before Breakfast.
Here's the first batch, more next week! In fact, this year I have created a 12-month calendar featuring Bird Butts, which can be ordered (printed on demand) from Lulu.com. It would make an excellent Christmas gift for your favorite jackal, or some other nature lover!
I also have my Birds of Flyover Country 2022 calendar on sale at that same site. This year's edition has Harley on the cover!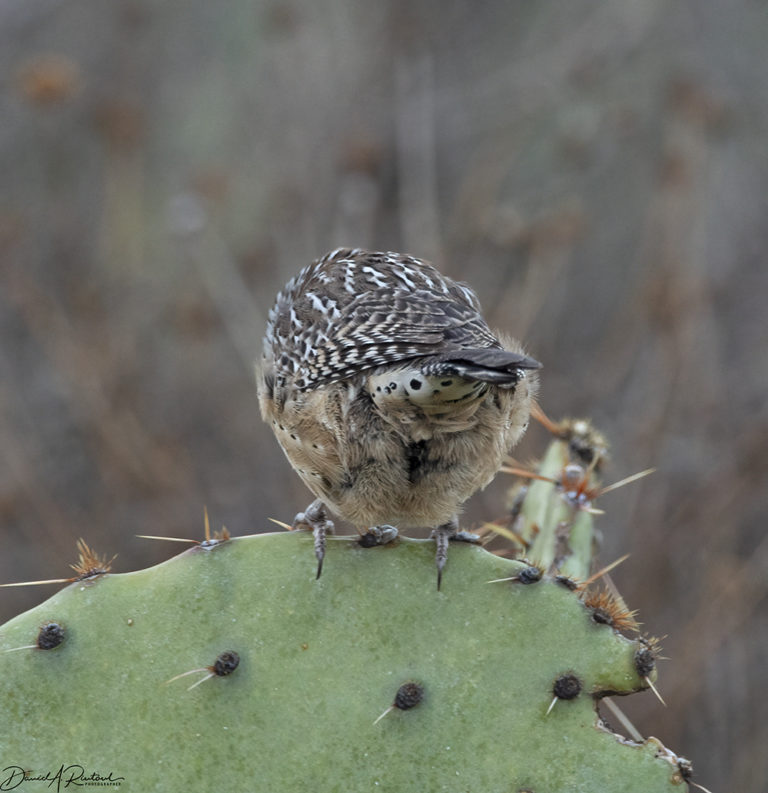 Big Bend National Park
December 26, 2017
It is ridiculously easy to get a photo of the butt of any wren; they cock their tails up and even seem to like to moon the photographer. Here's a Cactus Wren (Campylorhynchus brunneicapillus), seated on its eponymous perch, from a winter day in Big Bend National Park, TX.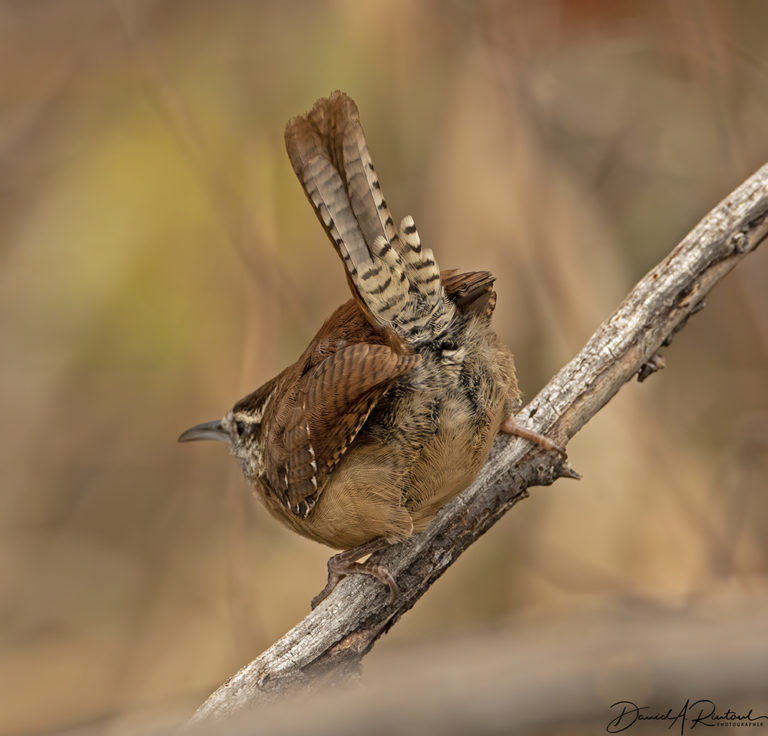 Near Manhattan KS
November 5, 2017
Our local wrens are not shy about mooning me either. Carolina Wrens (Thyrothorus ludovicianus) seem particularly adept at this.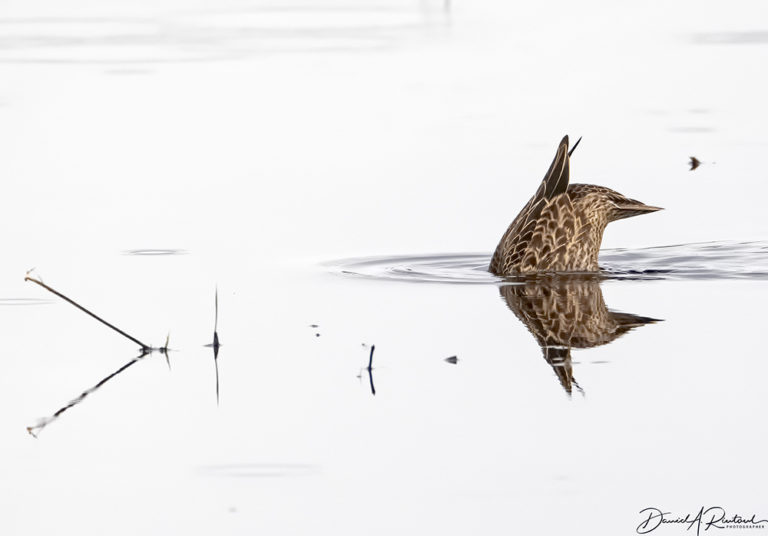 Nebraska Sandhills
July 19, 2020
I think I shared this photo before here at OTR, but it was a hit with my Facebook friends, so I've included it here again. Like wrens, ducks often present targets for the discerning photographer of butts, and dabbling ducks like this Blue-winged Teal (Spatula discors) can give you some good images.
Big Bend National Park
December 28, 2017
Spotted Towhees (Pipilo maculatus) have very distinctive butts, and those white-tipped tail feathers highlight the look.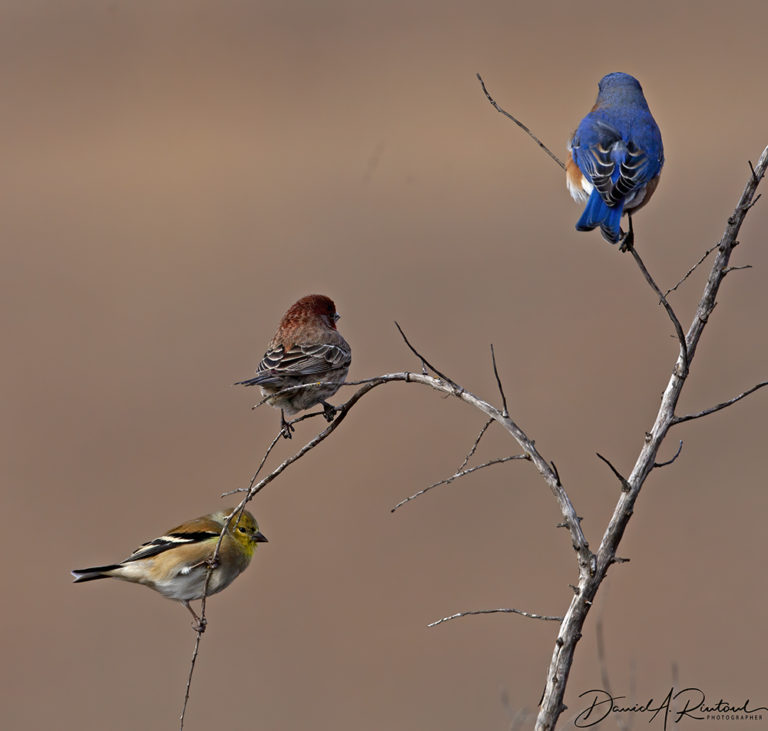 Near Manhattan KS
January 28, 2017
Sometimes you get lucky and can photograph multiple bird butts at once. This trio of American Goldfinch (Spinus tristis), House Finch (Haemorhous mexicanus), and Eastern Bluebird (Sialia sialis) posed briefly for me one chilly January morning.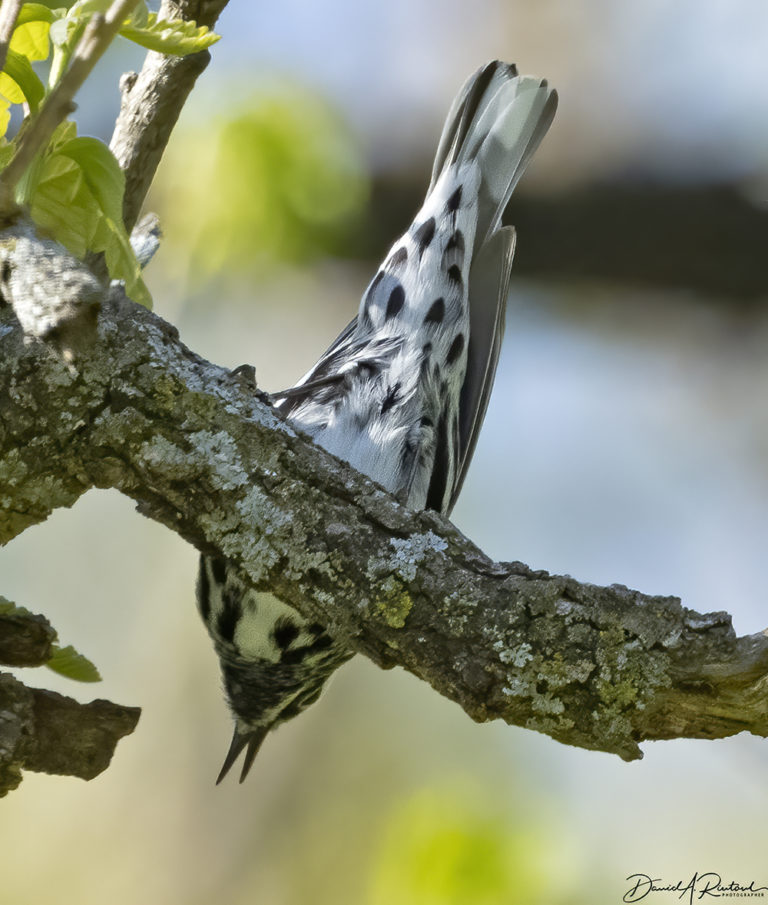 Near Manhattan KS
May 26, 2021
Black-and-white Warblers (Mniotilta varia), on the other hand, usually have their butts plastered against a big tree limb, so I was really happy to see one on a smaller branch and to get this iconic shot from a rarely-seen angle!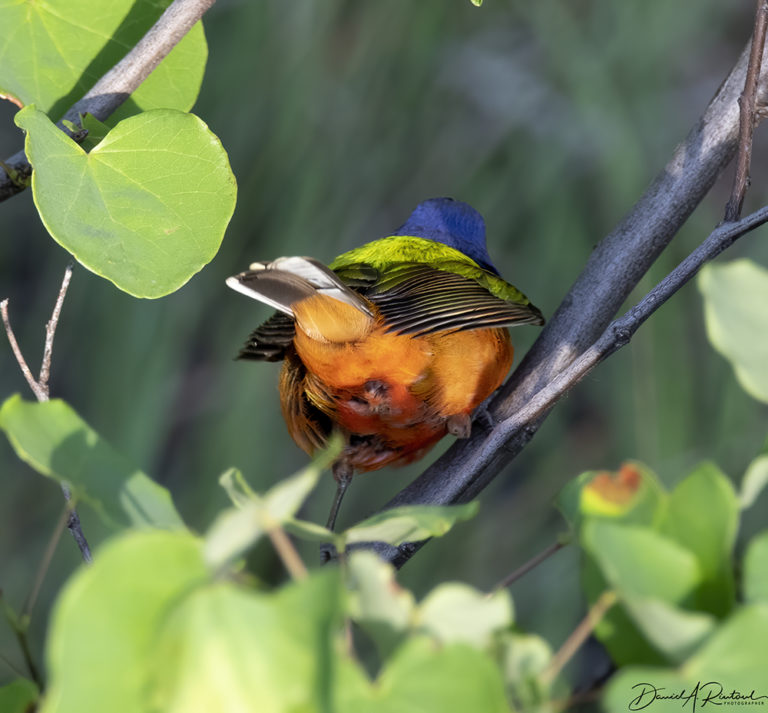 Near Manhattan KS
June 15, 2017
A favorite of bird-watchers everywhere, this male Painted Bunting (Passerina ciris) shows an angle that might not be considered to be his best side, but is certainly distinctive.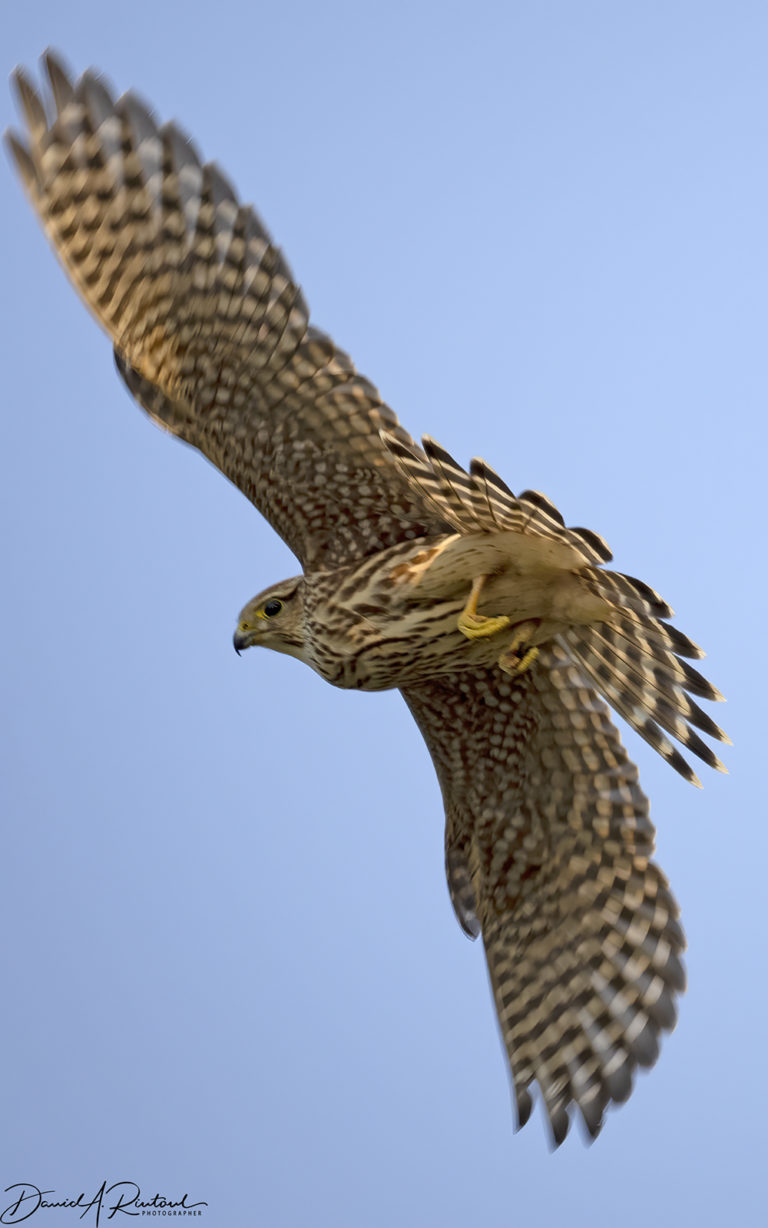 Near Manhattan KS
September 10, 2021
Hawks often give you a going-away butt shot, and generally they are still watching you to see if you might be doing something unseemly as they fly away. Here's a young Merlin (Falco columbarius) giving me that look.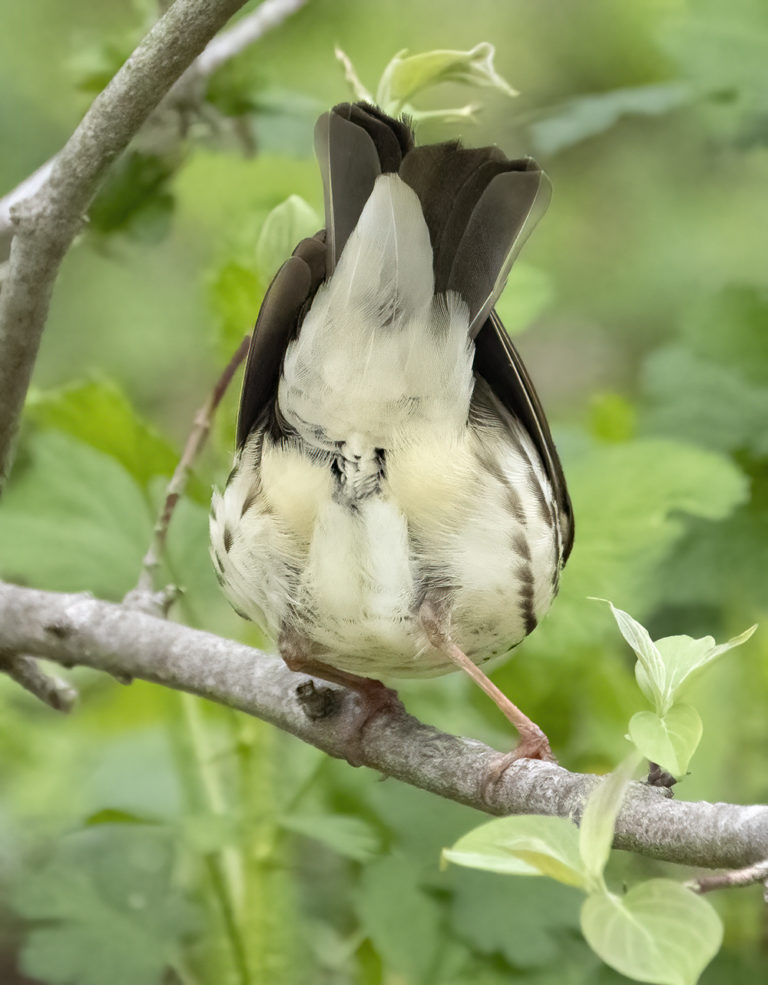 Near Manhattan KS
April 28, 2021
I'll end with a couple of images of quiz birds, and provide the answers later in the comments. On both you can see field marks which, in conjunction with the habitat and the location and the time of year, should allow you to ID the bird. Size-wise, both are small birds (sparrow or warbler-sized). Here's Quiz Bird #1.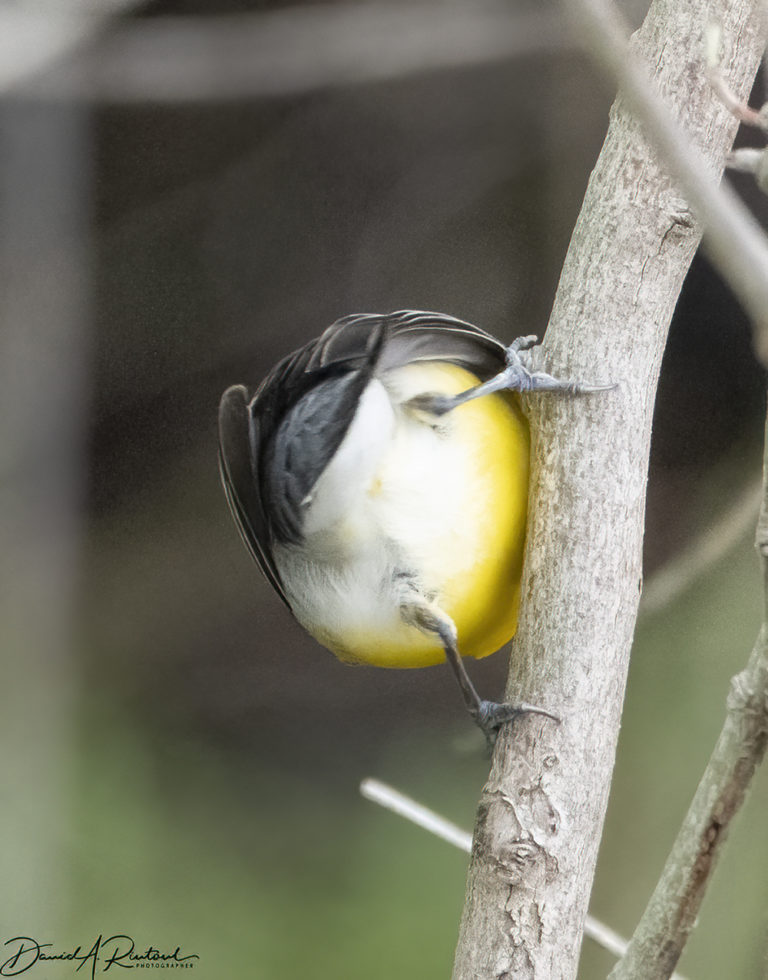 Near Manhattan KS
May 8, 2019
And Quiz Bird #2.