But not NOT a respite thread either — I just wanted to share these amazing pink visitors who landed across the river from us!
The Anhinga in its grave clerical garb seemingly looks at the pink-plumaged visitors disapprovingly, then exits stage right as another pastel bird joins the group. pic.twitter.com/F8h5lKH1Wd

— Betty Cracker ? (@bettycrackerfl) December 10, 2021
Still shots of the Roseate Spoonbills: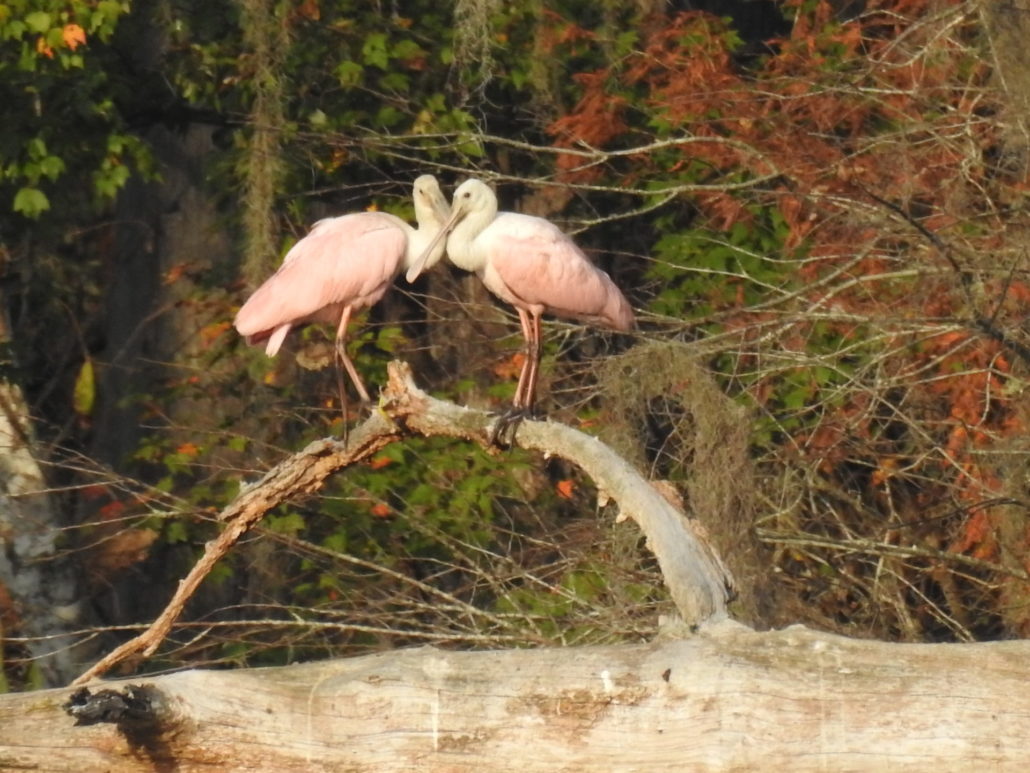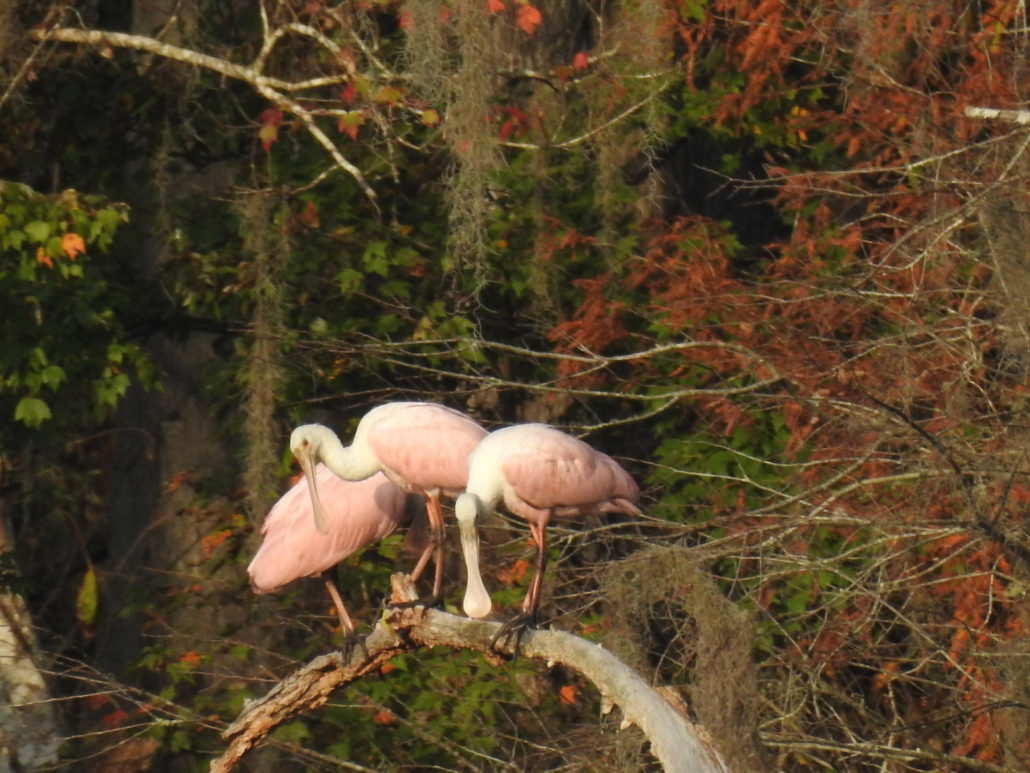 I was so pleased they landed on that snag so I could get a shot of them. I see them flying by pretty frequently (usually seen as a pink streak in my peripheral vision), and once in three years one of them landed in our little lagoon. But typically they're just passing through.
Open thread!