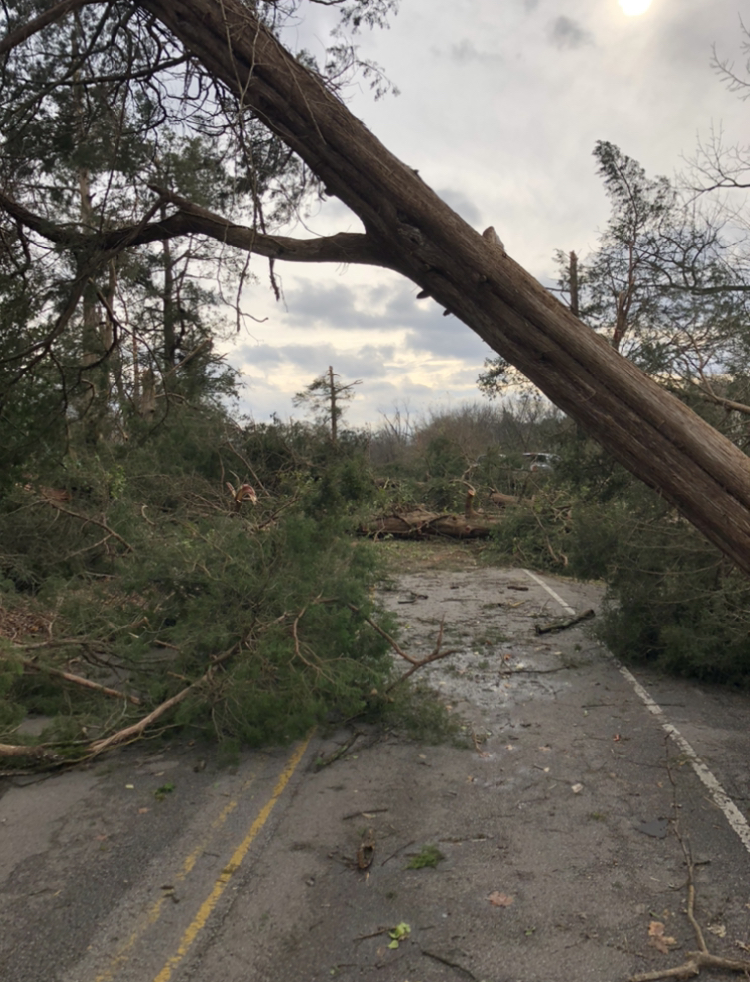 Report from 206inKY:
Just wanted to let the BJ community know that I survived the tornado and am safely at an airbnb in a nearby city. My house took a direct hit, but we are vastly more fortunate than most in the tornado's path, with mainly just roof damage. I live in a heavily-wooded neighborhood, and the tornado appears to have hopped off about 25 feet off the ground as it passed over my block, taking out the entire tree canopy but leaving houses mostly intact aside from falling trees and utility poles.

There are 18 trees down on my property, including several huge walnut and cedar trees that were uprooted, but only two trees hit my home despite falling on all four sides of the house. There is no major structural damage besides the roof and electrical connections, which were shaved off by a huge tree that fell directly parallel to the house.

My neighboorhood looks like multiple bombs exploded—it's hard to describe the chaos and destruction. But the areas of the tornado's path both before and after it reached my house are even worse, with entire buildings razed, which is why I'm sure it hopped off the ground before touching down again.

The tornado itself was the most terrifying experience of my life. I hid in the basement with my partner, son, and dog. It was about 15 minutes of ordinary thunderstorm followed by a huge roar and this crazy change in air pressure that felt like my ears and limbs were exploding. I was certain that I was dying from the air pressure change, and then it was gone.

I saw a new side of the South over the past few days. The morning after the storm, truckloads of people from other parts of town grabbed their chainsaws and immediately got to work clearing the road and driveways. Then on Sunday, hundreds of volunteers from surrounding rural counties descended on my area with heavy equipment and cleared everybody's yard house by house.

What seemed like months of work was cleared in two days. They actually apologized that they couldn't get the heaviest logs up the hill out of the backyard, even though they were already doing thousands of dollars worth of free labor. The love and generosity was breathtaking.
So glad you are safe!