I've been absent the last couple of days, but I did want to step in and remind you all that it is the holiday season, and what better gift than a PETS OF BALLOON JUICE CALENDAR?
You have two choices:
Calendar A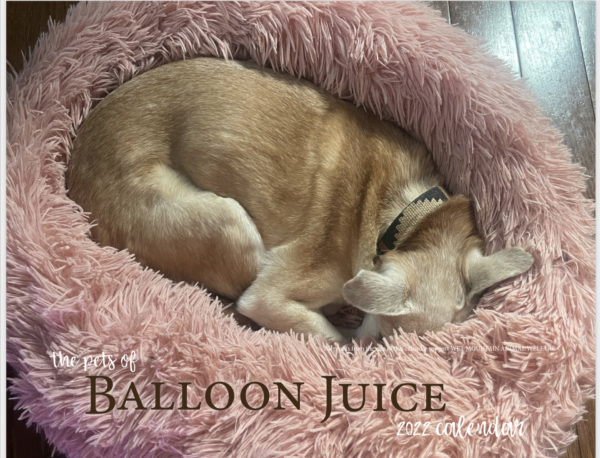 Calendar B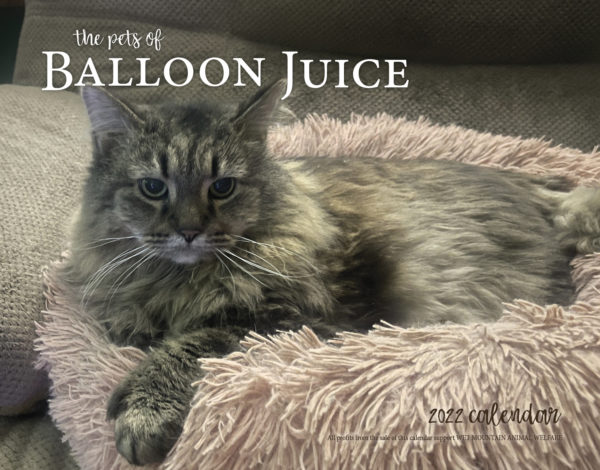 To order look to the sidebar to the right or click here you lazy slackers.
***
In other news, I spent the day driving to the dentist and getting a cleaning and a filling done, and was glad I was able to squeak in this appointment before the next wave of corona comes barrelling through. I feel so lucky. I have a great dentist who I just absolutely love, and she has an amazing all female staff who are all super professional and just good, decent people, and their entire establishment is just clean and calming and there are live plants that are clearly loved and it's just a nice experience. All of them wear masks at all times, even the receptionists, everyone in the waiting room wears masks, and it's just a great place.
I think I mentioned this before, but for 20 years or so I have gone to only female doctors when I have a choice, and I will keep it that way. It might be sexist, but it's been my experience that female doctors actually fucking listen to you and treat you like a person and not a fucking disease. Like they listen to what you are actually telling them and don't just order a battery of tests and throw up their hands when nothing shows up.
I also feel super lucky that I have optional dental insurance that I pay for and can walk away from a filling, a cleaning and polishing, and only pay 100 bucks out of pocket. It's just so vital- the health of your teeth is directly related to the health of your heart and other vital organs and is associated to a variety of other health issues, including mental health, and is just a quality of life thing that everyone should have access to.
And it is a crime people are running around with tooth pain.