Looks like I picked the right weekend to unplug from the news! Instead, I made lots of cookies with my family. Here are some of the spritz cookies we produced toward the end of the evening, when quality standards had obviously slipped: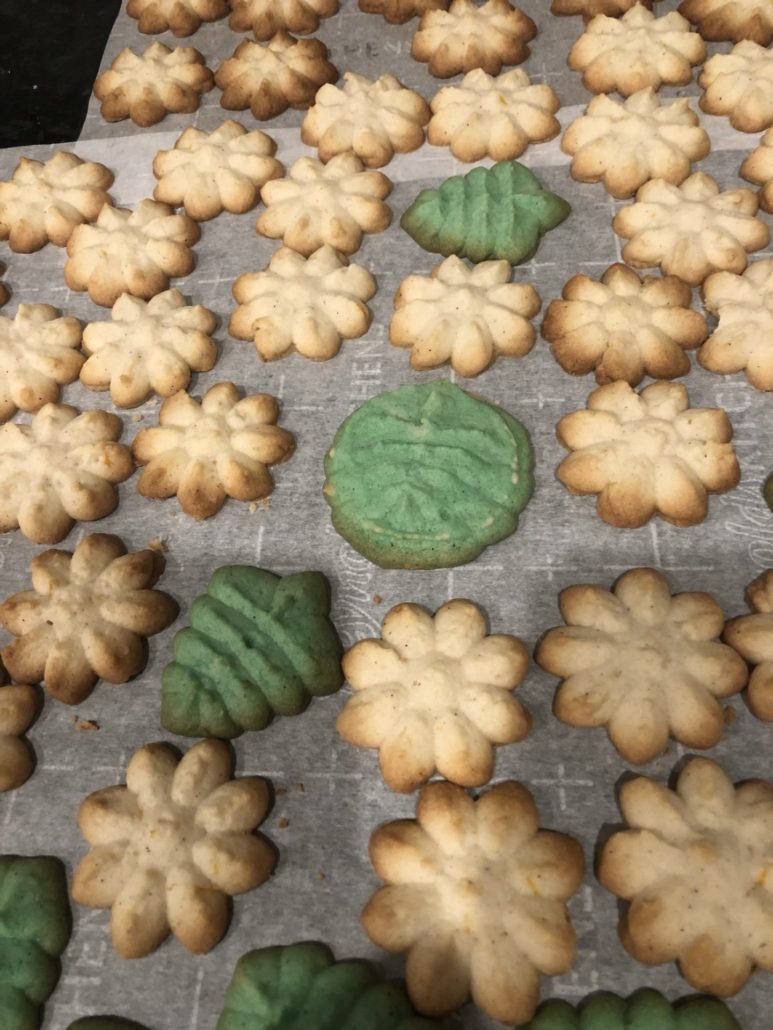 Check out the rare trilobite cookie in the center, which only occurs when the cookie gun misfires or gunner error results in a double tap. The only gun I own is a cookie gun, but obviously I should take it to the range more often.
Let me tell you, there's nothing more satisfying than pumping buttery cookie slugs onto a baking sheet. It really gives you a chance to work through your hostilities, you know?
Of the weekend's political developments, I'll say only this: I'm glad Jen Psaki read Paw Paw Blacklung for fucking filth in front of God and everyone.
I'm not sure how effective an "elect more Democrats to offset the tiny percentage who truly suck" pitch would be, but I plan to test market it on my budding revolutionaries.
Open thread!