As mentioned previously, I have an idiosyncratic method for housetraining puppies that is conceptually simple but extraordinarily difficult to pull off. It requires synching my wake/sleep cycle to the puppy's as closely as possible and devoting almost 100% of my attention to the dog for our first two or three weeks together. It's annoying as fuck for both of us, but it works pretty well for potty training (also for discouraging the chewing of cords, clothes, shoes, furniture, etc.).
Via constant surveillance, I know when to whisk the pup outside for toileting when he wakes up, after he finishes eating or when he breaks off from play or contemplation and starts sniffing around. There are accidents and setbacks due to MY lapses of attention, but we mostly succeed. This entails us being outside at all hours of the day and night, at least briefly, rain or shine, heat or chill.
Since we live in a remote swamp, it's very dark after sundown, and we can see an astonishing number of stars on clear nights. We hear lots of scary noises at night that must trigger an instinctive response in the canine brain, because even my wee descendent of  pampered lapdogs flinches at the sudden WOK! of a passing Black-Crowned Night Heron or the startling Hoo-hoo-huh-HOOOOO! of a nearby Barred Owl.
He's right to be terrified of the owls. They take rabbits that are bigger than he is right now, and it will be weeks before he develops sufficient ballast to deter winged predators. So, I guard the pup closely during our nocturnal rambles and assure him — aloud — that I will punch any owl who tries to take him. And I love owls! But I would punch one in the face if it swooped down to carry off my puppy!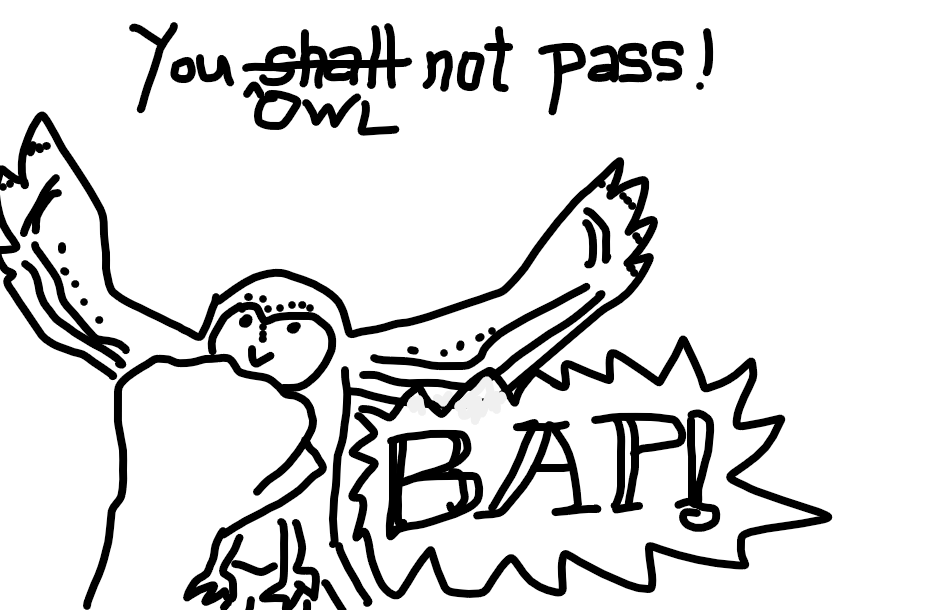 Is the highly unlikely possibility of having to punch an owl an odd thing to think about? Yes. I haven't had a decent night's sleep for more than a week. I hope to be more lucid in 2022. That's my New Year's resolution.
Open thread.