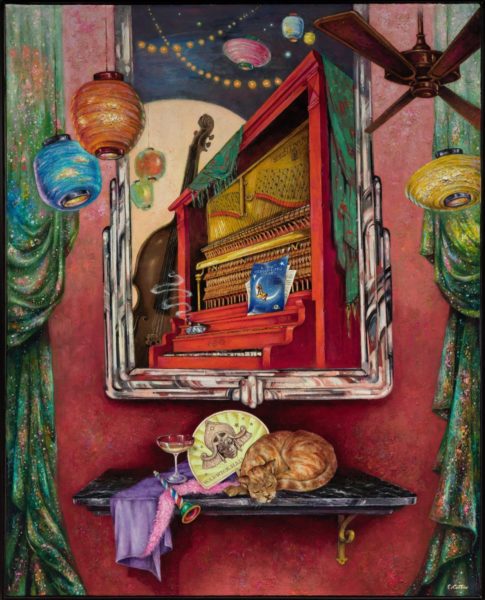 "Red Piano Ballroom Ensemble" (1996) © Eldzier Cortor / Artists Rights Society (ARS)
On display at the MFA in Boston until January 17 – Black Histories, Black Futures Exhibit
If you guys think it's a good idea, I would like to devote one post a week to good news stories. And I mean really good news stories – not some political win or some indictment – just straight-up acts of kindness.
But if it's something you think is a good idea, I'll need your help. As in, send me good news stories!
Let me know what you think in the comments.
And because I know my audience, I would like you to behold Trixie and Scout's feet side-by-side. My 4 yr old vs my 14 week old.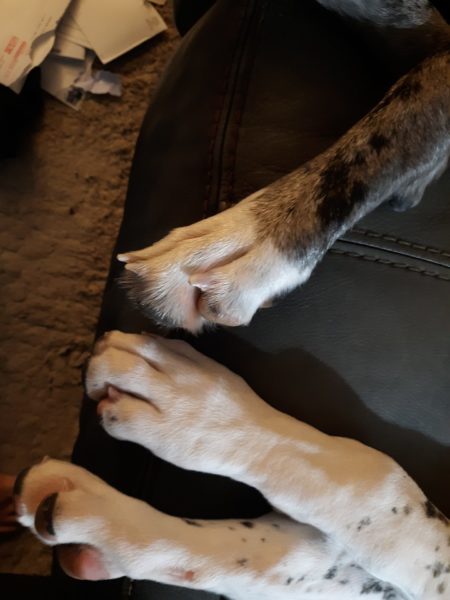 We went to the vet today and had a little weigh-in:
Trixie – skinny butt that she is, weighed in at 39.6 lbs and she looks like I never feed her, LOL
Scout at 14 weeks was 26 lbs
Bixby at 14 weeks was 36 lbs and he was a chunk.
Her feet are almost the size of Scout's. I'm pretty sure this is how Clifford the Big Red Puppy started out. Also, if she grows into those feet, I'm going to need a bigger car…
Open thread + give me your thoughts on a kindness post once a week