On the Road is a weekday feature spotlighting reader photo submissions.
From the exotic to the familiar, whether you're traveling or in your own backyard, we would love to see the world through your eyes.
This week, we have Albatrossity, 3 days of JanieM in Maine, and we finish off the week in Mendocino with Steve from Mendocino.  I almost don't want to post this one because I fear it's the last Mendocino post and I love them so much.

It's not unusual for us to have so many On the Road submissions in the queue that you don't get to see your pics published for a month or two.  At the moment, though, we have enough submissions for this week and then that's it –nothing at all after that.  So if you have been thinking of sending in some pics but haven't done it, this would be a great time to send them in and get to see your pics published with a short turnaround.
Albatrossity
Something a bit different this week. We've all heard the phrase "watching like a hawk", and that fierce gaze is often the very last thing that a rodent or snake sees. But they also watch people, particularly photographers who are carrying long lenses and behaving suspiciously. Even as they are flying away, they often peek over their shoulder to just keep track of you as they wing off. So here's a collection of images like that, showcasing the tremendous variety of plumages in a single species, Red-tailed Hawk (Buteo jamaicensis), and all photographed this winter or last in my home state.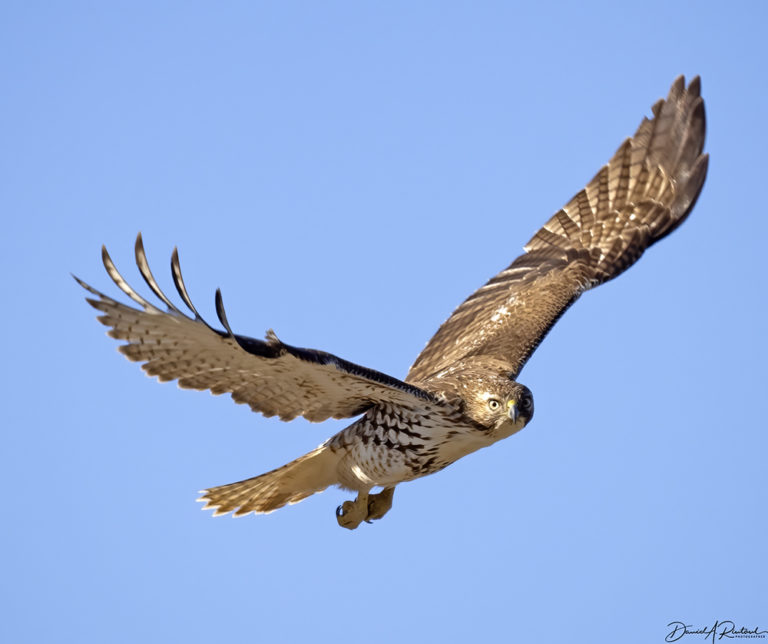 Near Manhattan KS
December 16, 2021
Young redtails have a pale yellow iris that gradually darkens over their first two years or so. This bright-eyed youngster was just making sure that I was not up to some shady business.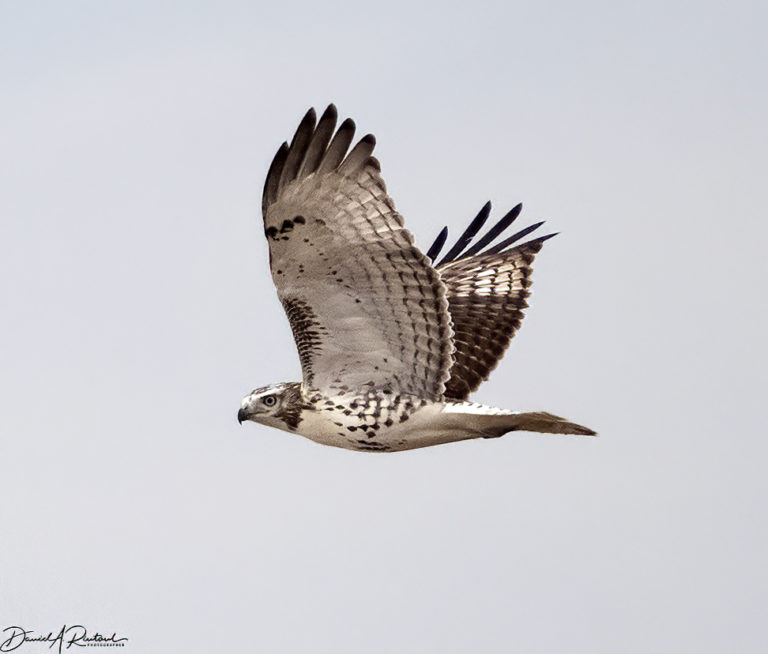 Near Manhattan KS
September 29, 2021
Many of our local redtails, representing the Eastern subspecies (B. J. borealis) are very pale, and that look is quite common across much of the Great Plains. But a bird this white, in much of the east coast range of this subspecies, would cause quite a lot of excitement!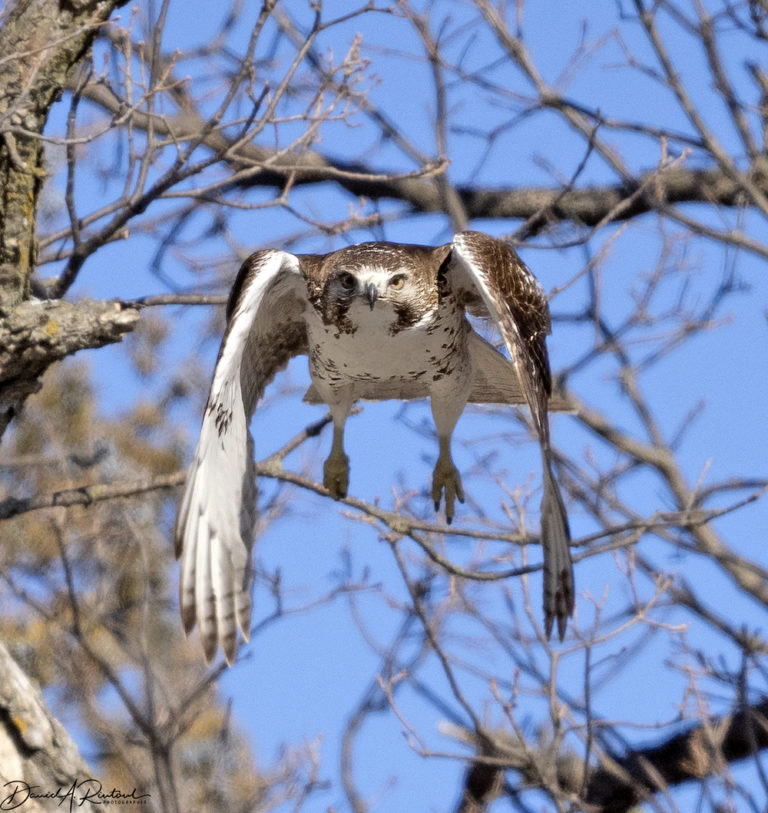 Near Manhattan KS
January 3, 2022
This youngster eschewed the coy over-the-shoulder glance, favoring instead the direct predatory gaze as it took flight toward me.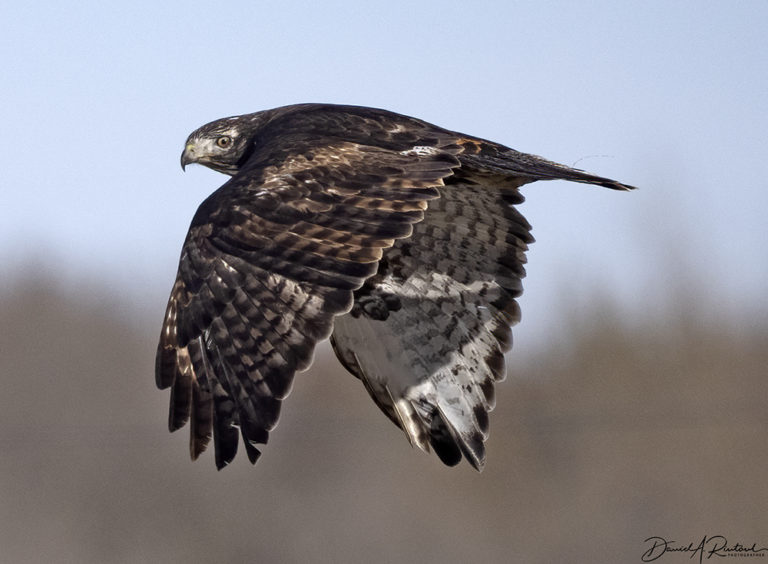 Near Manhattan KS
January 3, 2022
Some redtails retain a light iris in their second year, like this one, and even some keep it into the third year. The iris of this dark-tailed Harlan's subspecies (B. j. harlani) is starting to change to the dark brown that it will have when it grows up more.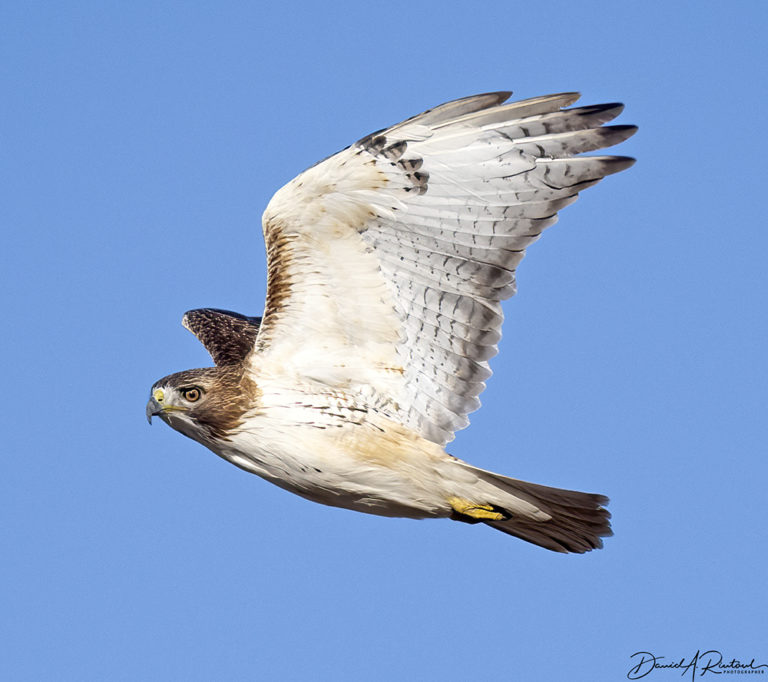 Near Manhattan KS
December 28, 2021
Those pale Great Plains birds grow up to look like this. Pale and ghostly, and this one also has an eye that is slowly turning dark brown.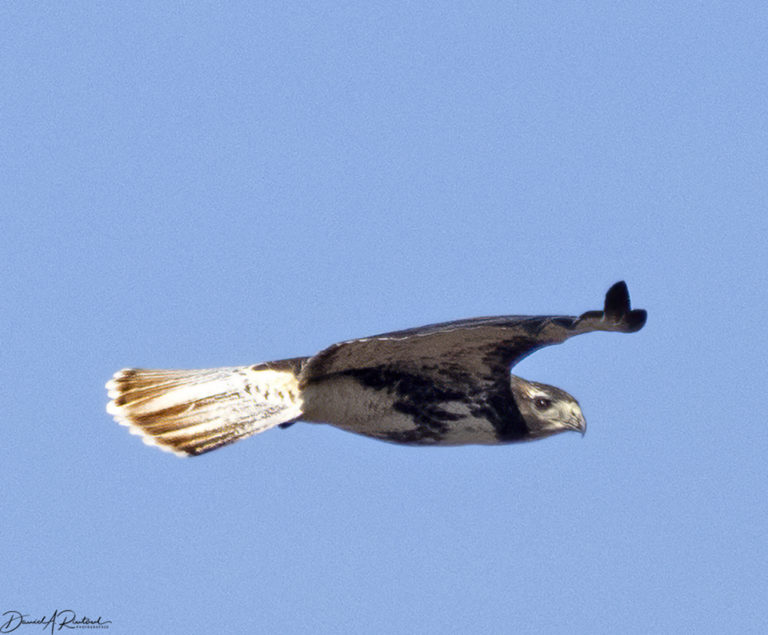 Near Manhattan KS
November 15, 2021
Dark-eyed glare from a pale-tailed light-morph Harlan's Hawk. The local borealis birds come in only one color morph (light), but Harlan's have three (light, intermediate and dark).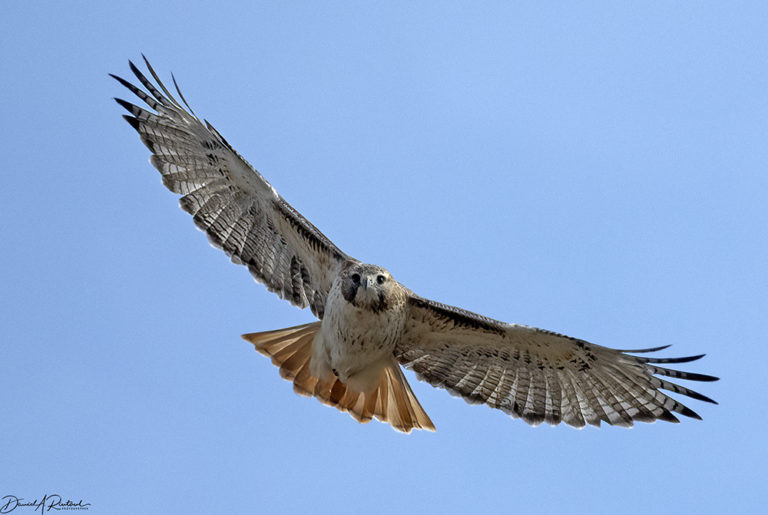 Near Manhattan KS
November 13, 2021
Sometimes hawks will fly directly away from a would-be photographer. And sometimes they circle back just to check you out, for some reason. Then you get the full glare like this.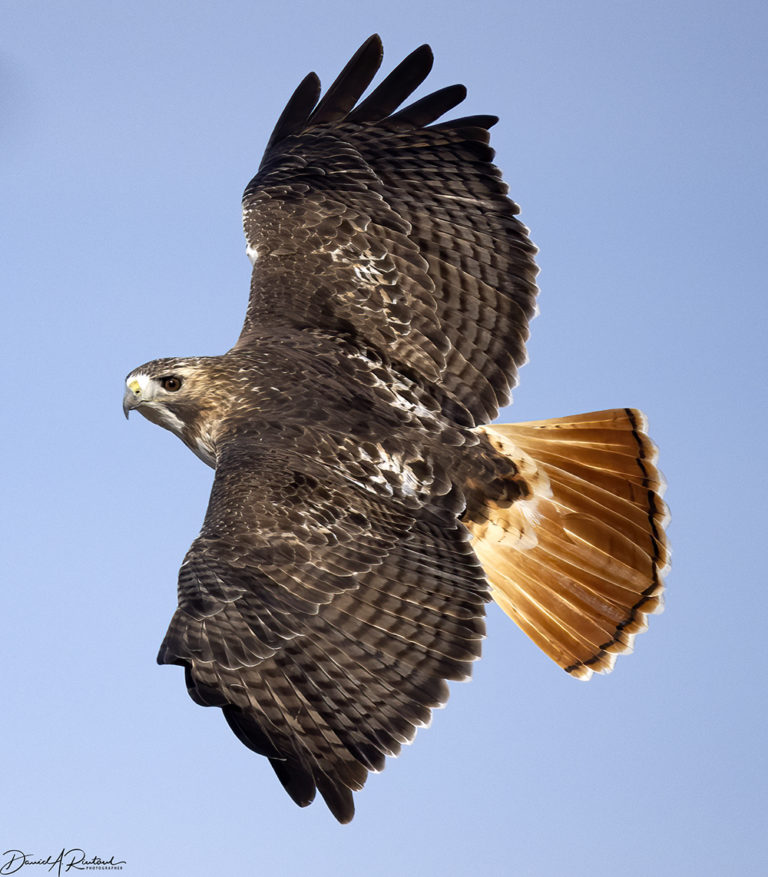 Near Manhattan KS
November 19, 2021
Some of my favorite looks at redtails happen when they fly away, but then bank back toward you to check you out. This borealis bird, with fully adult brown eye, is showing off that handsome eponymous red tail.
Near Manhattan KS
December 20, 2021
Like the Harlan's subspecies, the Western (B. j. calurus) subspecies comes in light, intermediate, and dark color morphs. This dark-morph bird also is showing off a dark eye and brick-red tail, but note that, unlike the eastern birds, these guys have lots of banding on those red feathers, and darker uppertail coverts compared to the light versions seen in the previous image.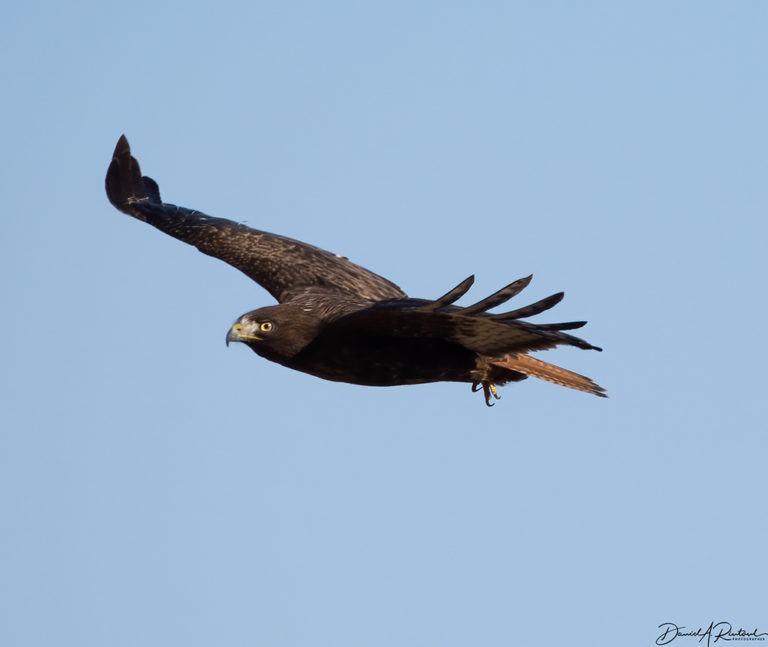 Near Manhattan KS
December 19, 2020
Finally, I think that the combination of an icy eye and a dark hawk is amazing. If looks could kill…