On the Road is a weekday feature spotlighting reader photo submissions.
From the exotic to the familiar, whether you're traveling or in your own backyard, we would love to see the world through your eyes.
Looking ahead at next week.. we have a treat from BigJimSlade, who is taking us along for a week of hiking in the Italian Dolomites!
Steve from Mendocino
Mendocino Village and the surrounding towns are primarily tourist destinations. According to The Guardian, Mendocino has 1,000 full time residents and 2,000 daily visitors. The pandemic has had the predictable impact on this tourist town, but a severe drought has compounded these challenges. Signs are everywhere asking people to take extreme measures.
People have been skipping showers; restaurants have installed porta potties; many inns are on the verge of shutting down. An additional challenge has been the aging of the resident population in the coastal communities, with tradesmen retiring and not being replaced. Property values have been skyrocketing as Bay Area people move up here intending to telecommute going forward.
I need maintenance on my house, and the contractor I've used in the past told me that there's not the remotest possibility of him looking at my project for a year and a half, since he's committed to two new house contracts right now.
These pictures, though, are pre-pandemic, pre-drought, pre-Trump.  Life was nicer.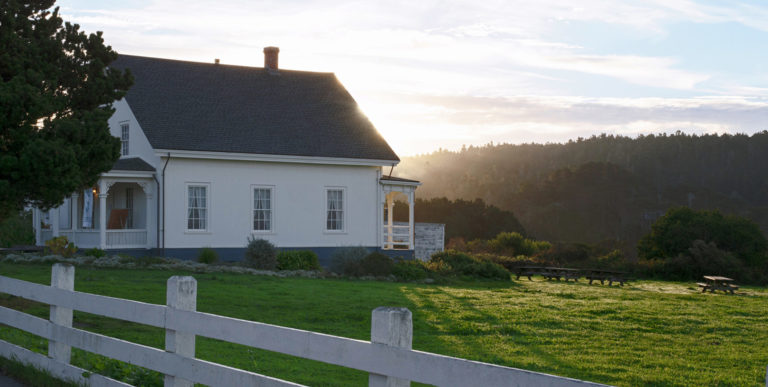 Ford House at sunrise.  The only public bathroom in town is located in this building.  Not very fancy, but there's plumbing.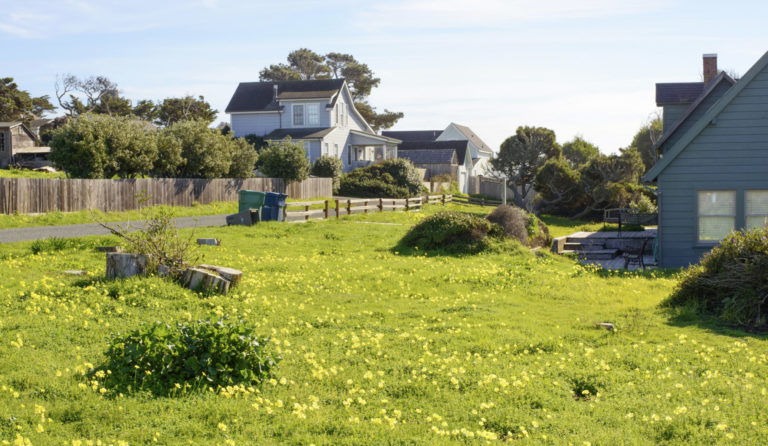 The west end of the village in spring.  I make a point of never taking photos anywhere near midday because the light is flat and uninteresting (unless there's weather).  It took a very long time and lots of burning and color work to get this to look satisfactory to my eye.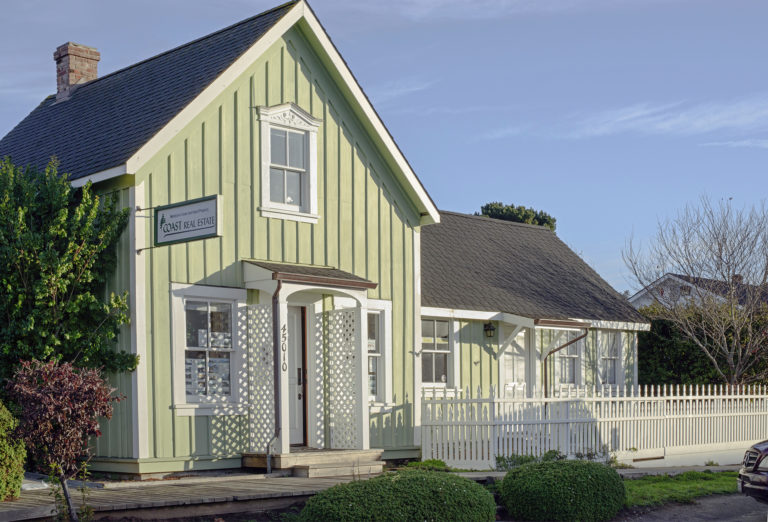 An example of cheap, gingerbread architecture that turns up a bit too often.  The historical review board can be really annoying, demanding paint samples of white paint on a re-paint.  Where were they when this was approved?  My guess is an influential friend was involved.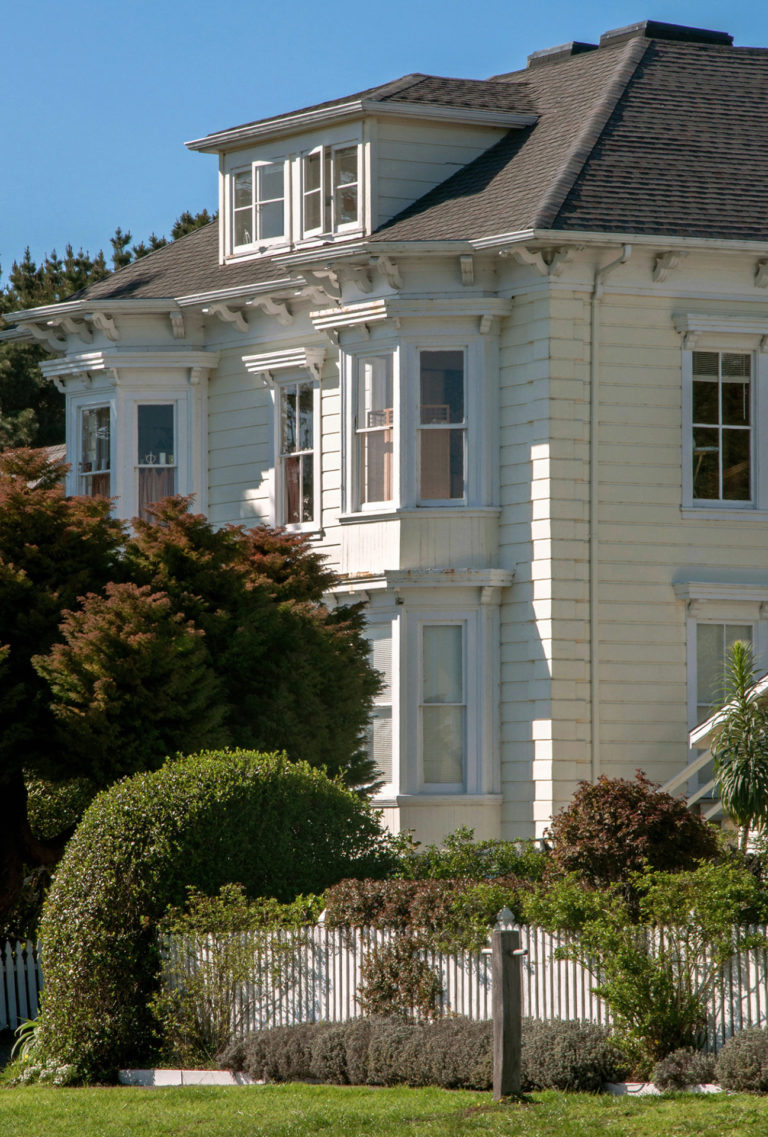 A more typical example of Mendocino architecture.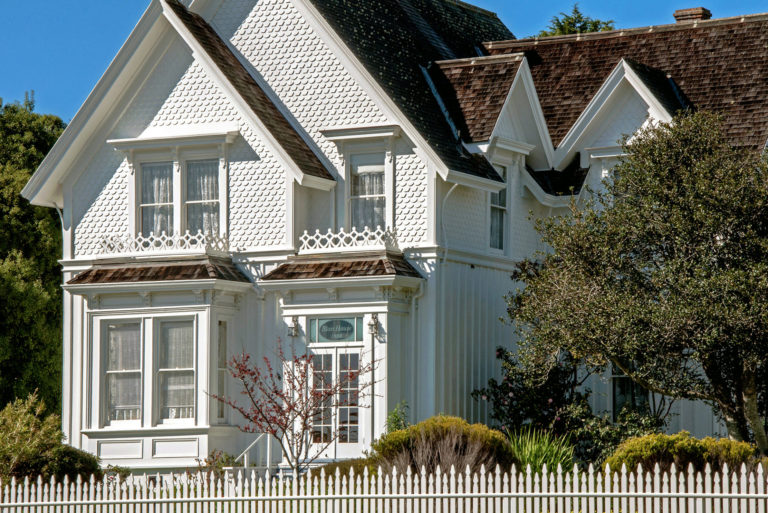 This house was used as Jessica Fletcher's house in the mystery series "Murder She Wrote."  It was an inn named "Blair House" for most of the time I've lived here but has recently reverted to private occupancy.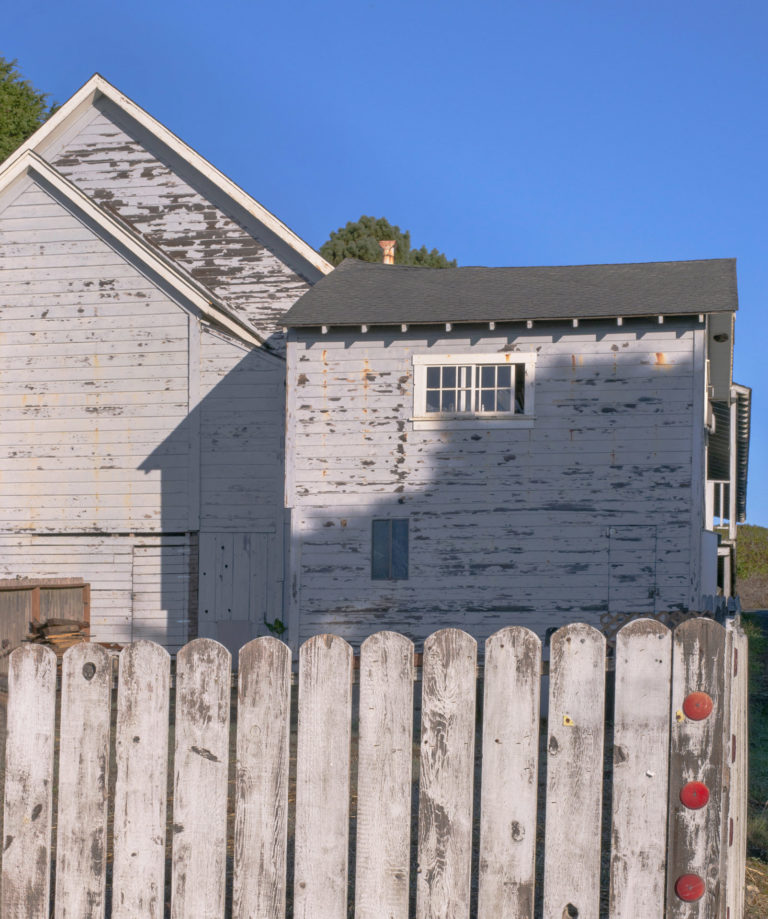 A house and fence, photographed for their composition.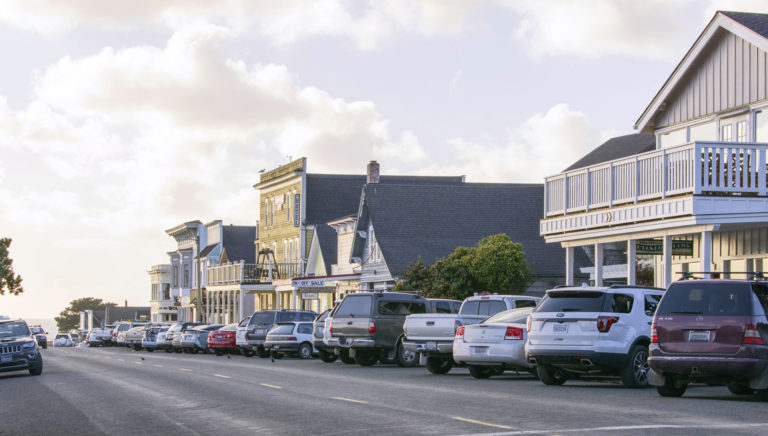 Main Street shops at dusk.  They look south over the cliffs and the bay and down the coast.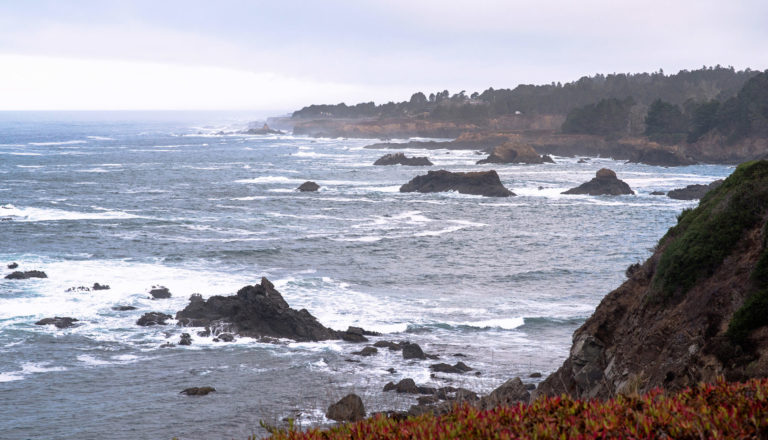 The coastline north, taken from the headlands west of the village.