On the Road is a weekday feature spotlighting reader photo submissions.
From the exotic to the familiar, whether you're traveling or in your own backyard, we would love to see the world through your eyes.
BigJimSlade
We took the bus (we didn't use our car the whole week, except to drive back to Milan, plus lunch in Bergamo) up to Passo Gardena and walked Puez-Odle altopiano.
For those interested, we used Shorter Walks in the Dolomites by Gillian Price as our guidebook.
We walked up into a very craggy area, then across a high plateau (altopiano) to our lunch spot, then down into Vallunga (yes, long valley) and caught the bus back from Selva.
I had a ton of pictures from this day, so I will split this up into 2 posts, each with 4 landscapes and 4 flower pictures.

Puez-Odle Nature Park
July 5, 2021
After getting off the bus and walking uphill a little bit, this is looking across the pass to the Sella group.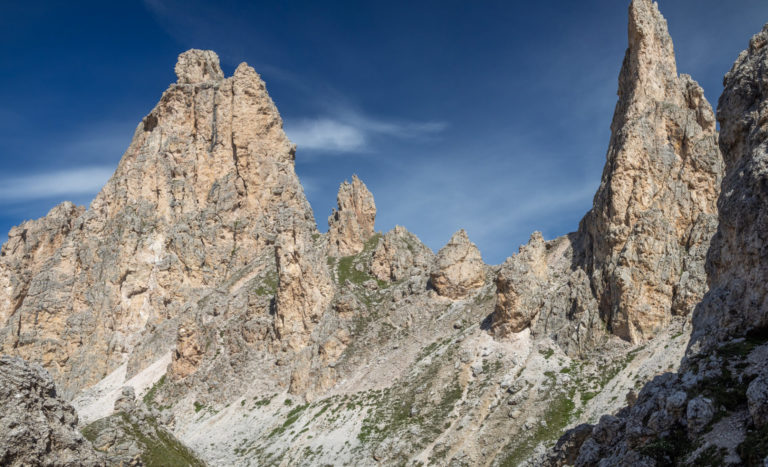 You get straight into this very craggy area, but you are right up in it, so it's hard to get a great view of it (I should've taken a 360-degree pano). The guidebook describes this "a jungle of bizarre knobbly rock pinnacles.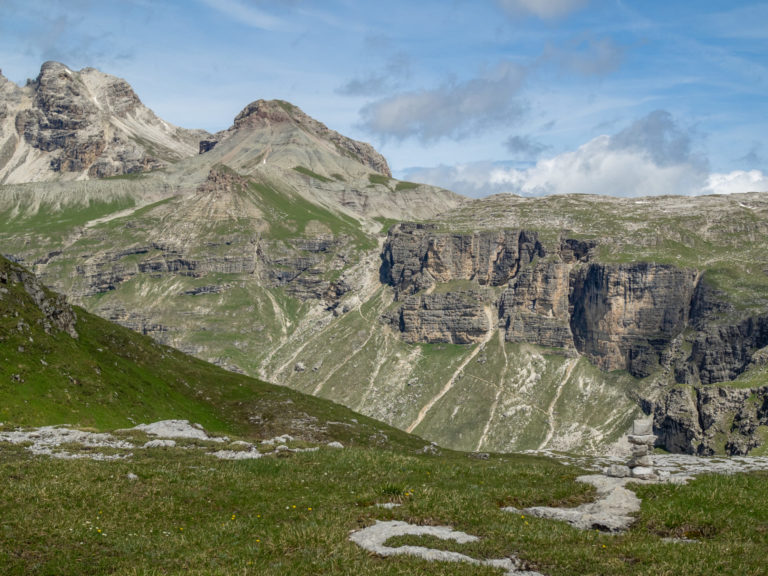 In the middle of the picure, at the top of the scree that breaks up the cliffs across the way, behind the dark rock there is the Refugio Puez – our lunch spot.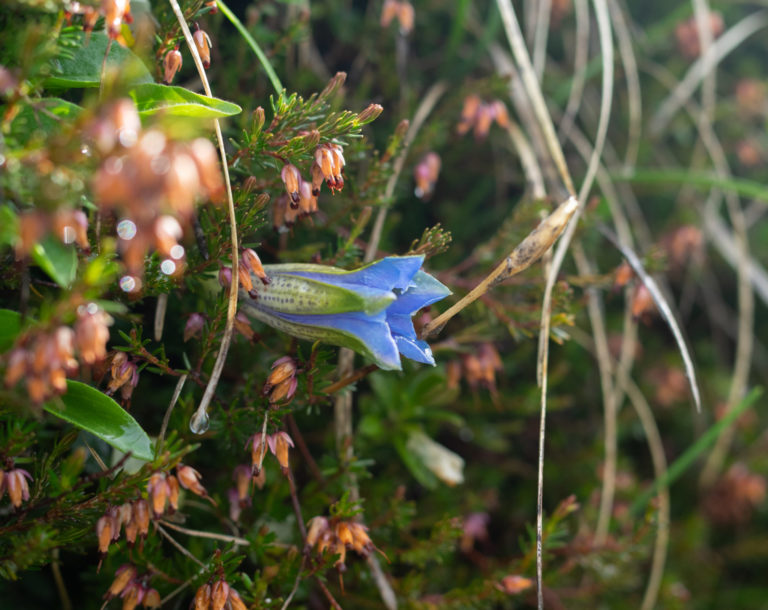 Don't think for a moment that I would just walk by this!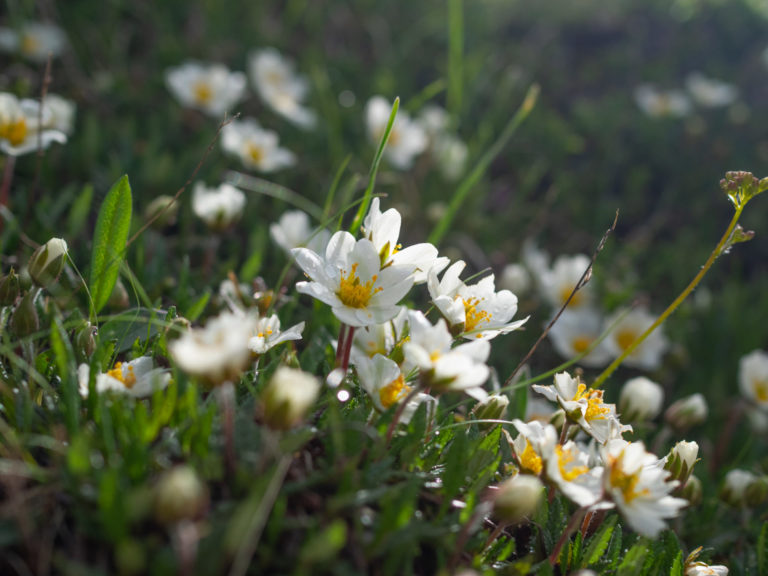 Some morning dew is left as the sun is just finding these flowers.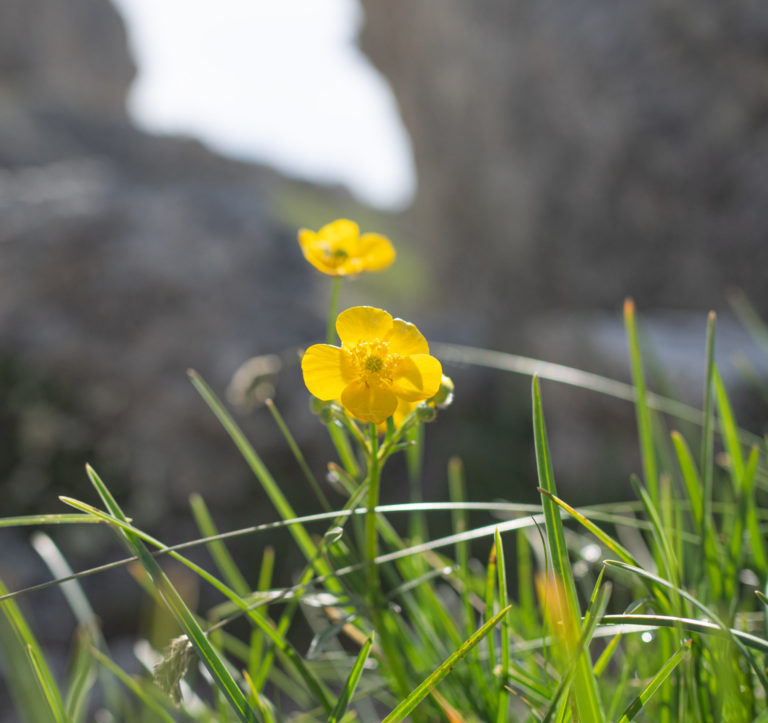 Some of those craggy rocks form the backdrop for this one.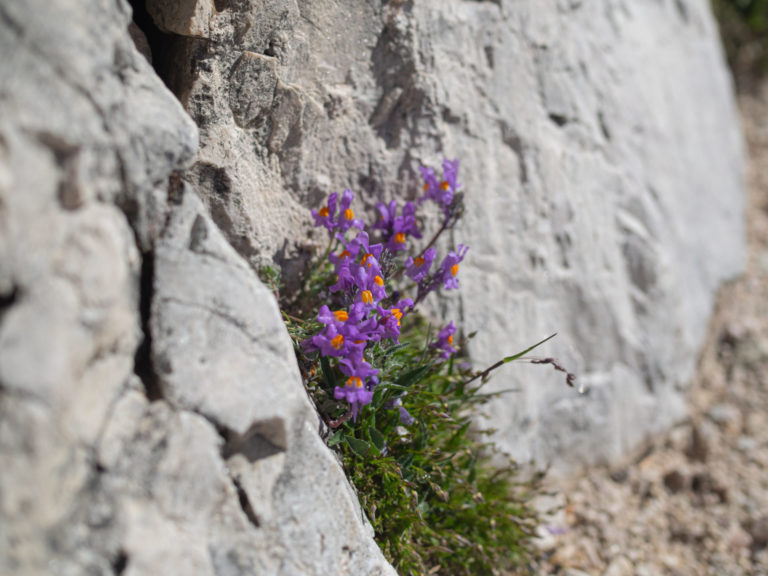 I like flowers in the rock cracks.