On the Road is a weekday feature spotlighting reader photo submissions.
From the exotic to the familiar, whether you're traveling or in your own backyard, we would love to see the world through your eyes.
BigJimSlade
A continuation of yesterday's post following our hike through the Puez-Odle altopiano. This is at the east end of Val Gardena.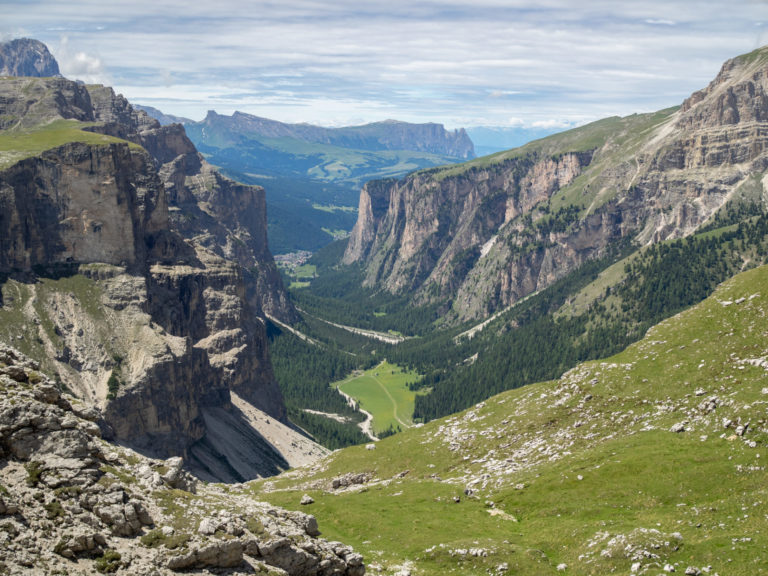 Puez-Odle Nature Park
July 5, 2021
Looking down Vallunga, towards Selva in Val Gardena. We would walk down this, ahem, long valley after lunch.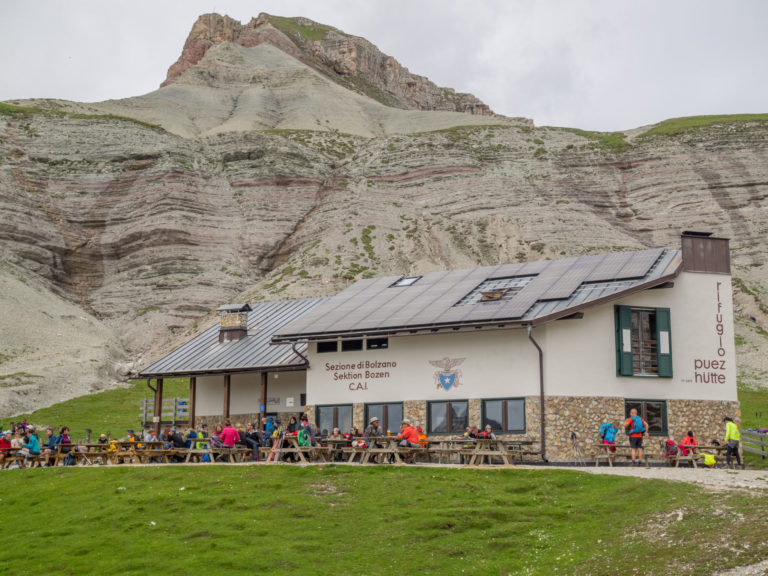 Speaking of lunch! This is Refugio Puez. I had the goulash – lots of paprika! We were pretty beat, so we were damn glad to be here.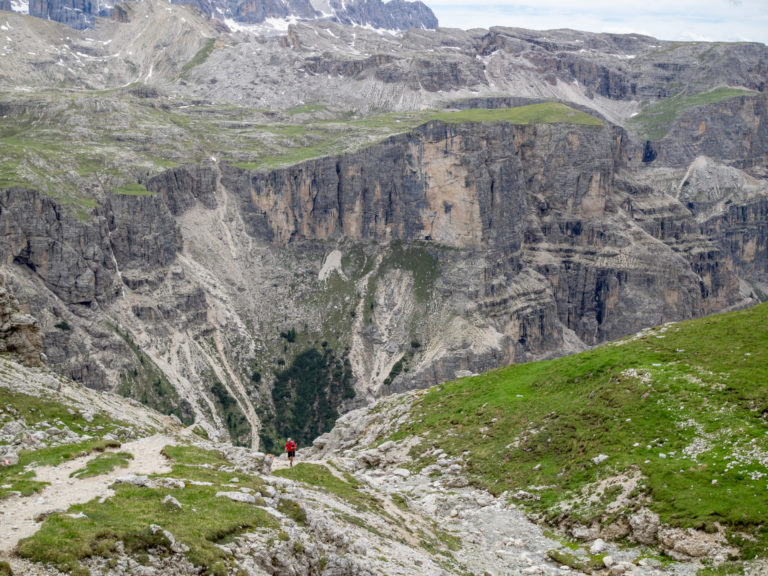 And now we head down into the valley. There was much scree to negotiate. It took a lot out of us! My foot slipped on a rock just as a trail worker was coming up – he pointed at my feet and said, "schlechte Schuhe! schlechte Schuhe!" (Bad shoes!) I guess he could've taken my slipping on the rocks as an insult to the job he had done. I got a laugh out of that and now my wife and I use that phrase all the time :-)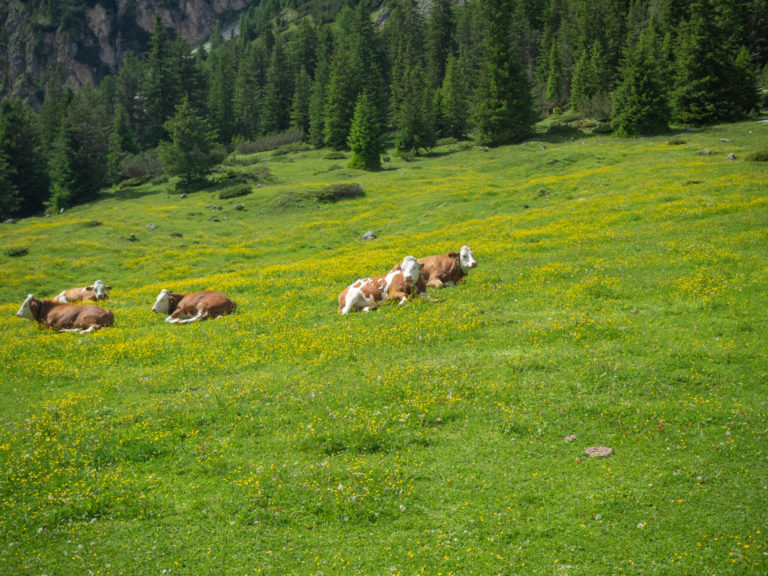 Down in the valley, rolling easy now, enjoying the meadow and the cows. Quite a few families with young kids were walking in the valley, which is easily accessed from the town at the end of it.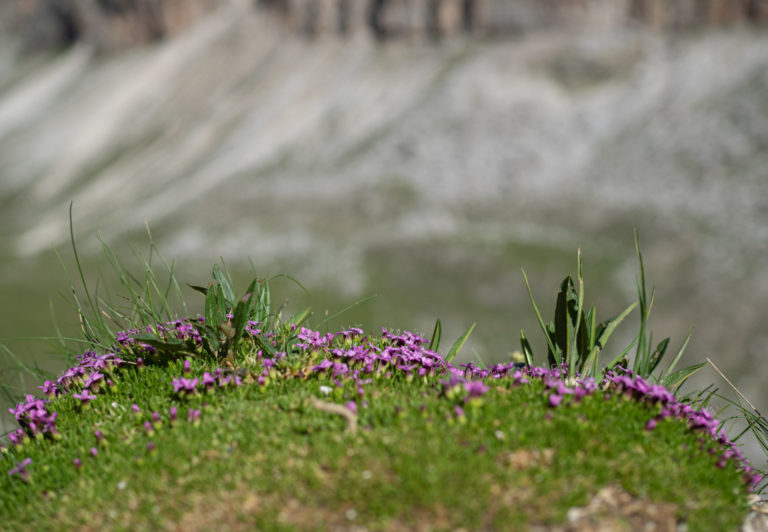 OK, let's get back to the flowers! It can be challenging to take pictures of flowers that are only a couple millimeters wide.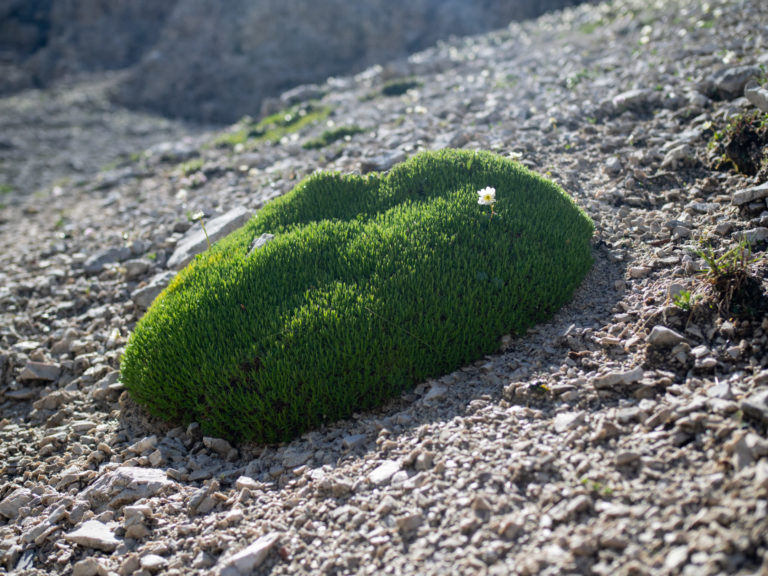 This pile cracked me up . There are soooo many rocks and that high landscape is so inhospitable, but this was so dense and green. It looked like it could've inched its way around.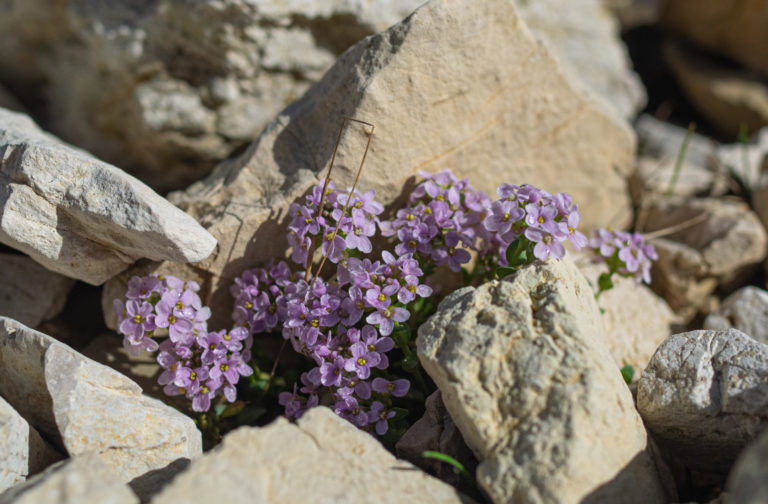 Like I've said before, I like flowers growing in the rock cracks.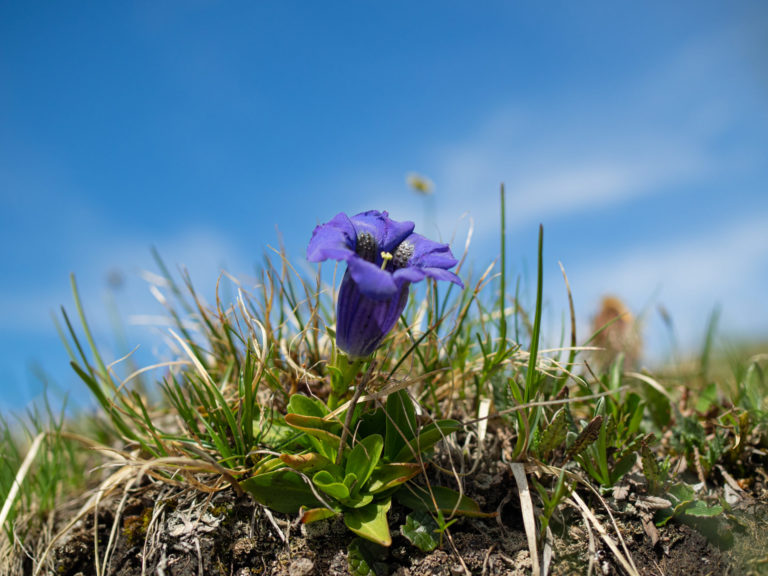 This is one of my favorites. It is rare to get an angle on a flower that's only an inch off the ground that gives you blue sky behind it. And these flowers in particular and kinda rare, too, though I got like 20 pictures of them on this trip – I lucked out!