On the Road is a weekday feature spotlighting reader photo submissions.
From the exotic to the familiar, whether you're traveling or in your own backyard, we would love to see the world through your eyes.
BigJimSlade
Seceda.
I have a Flickr extension for Chrome that brings up pictures with each new window or tab. A few years ago I kept seeing Tre Cime (google it then click on "Images"), which inspired our first trip to the Dolomites. This time, I kept seeing Seceda. So that was the centerpiece for this trip, plus Val Gardena offers so much, so it was the place to go!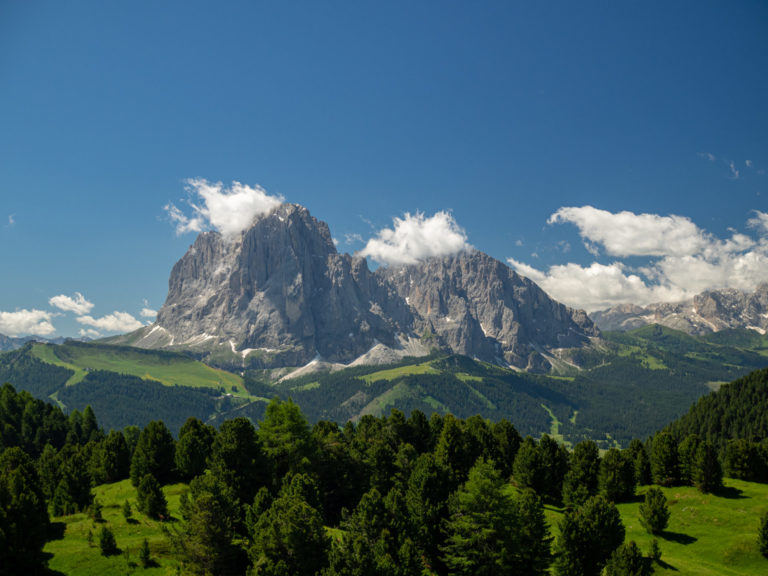 Seceda
July 6, 2021
After taking a gondola from Santa Cristina (we took the bus a few miles up the valley from where we stayed in Ortisei to get there), we started to climb up the rest of the way, up an enormous, grassy hillside full of ski lifts and incredible views. This is looking back across the valley at Sassolungo (left half of mountain) and Sassopiatto (right half of mountain).
We took one of the slightly cheaper gondolas and walked up the last 1,000 or so vertical feet.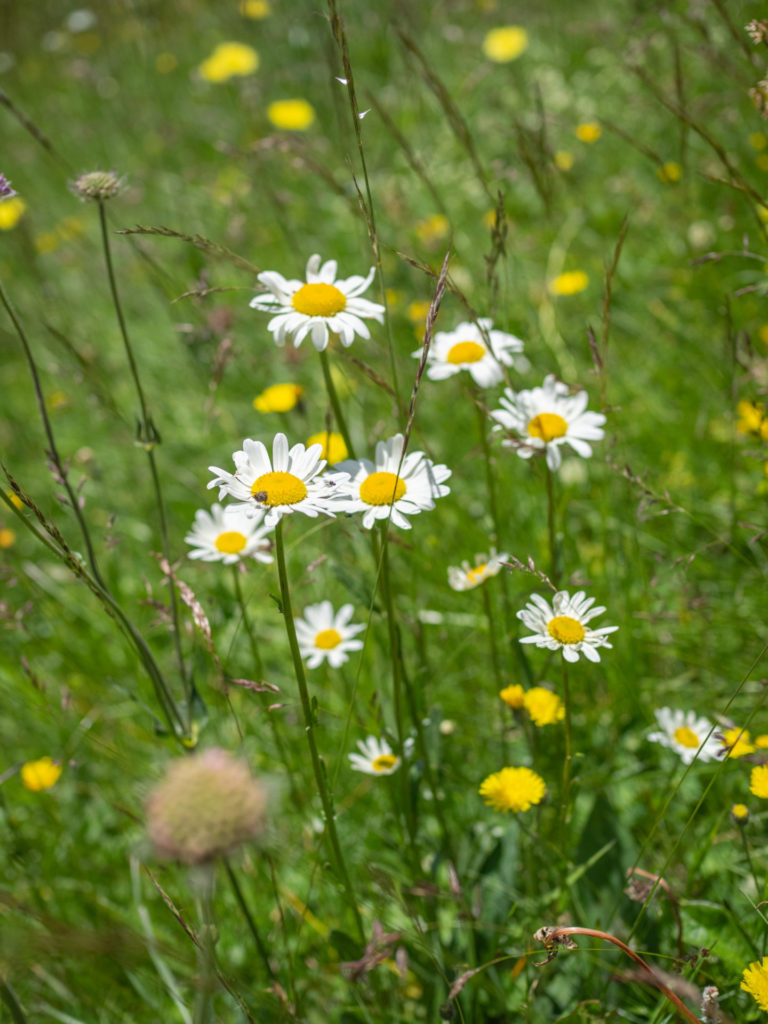 And looking straight down, you find the flowers.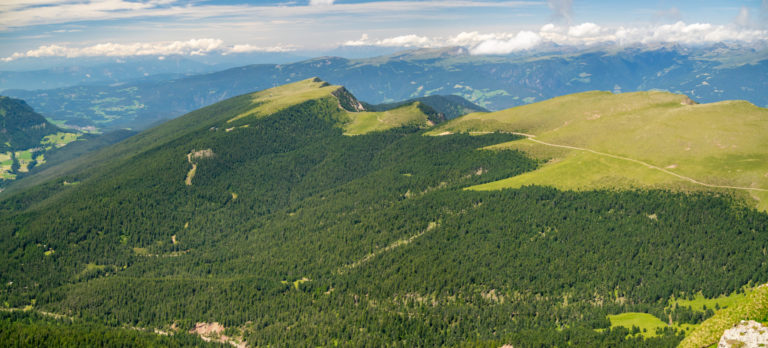 This is looking back down on Resciesa ridge, where we hiked on the first day.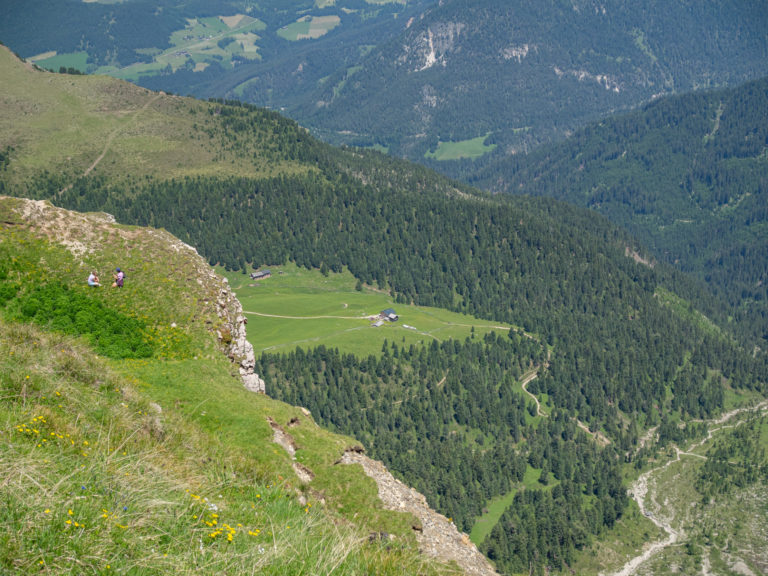 And far below these picnickers you can see the refugio we had lunch at on the first day. We are now on top of the mountains that were then covered in clouds.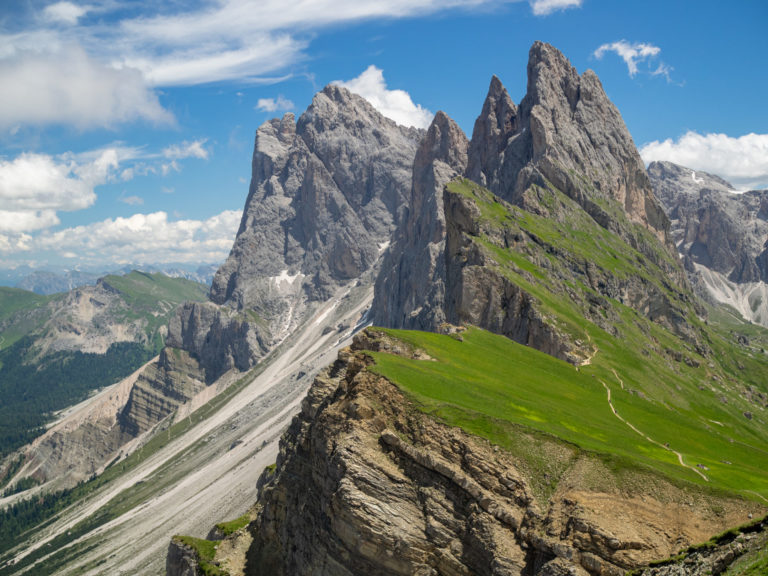 This is what we came for – Seceda!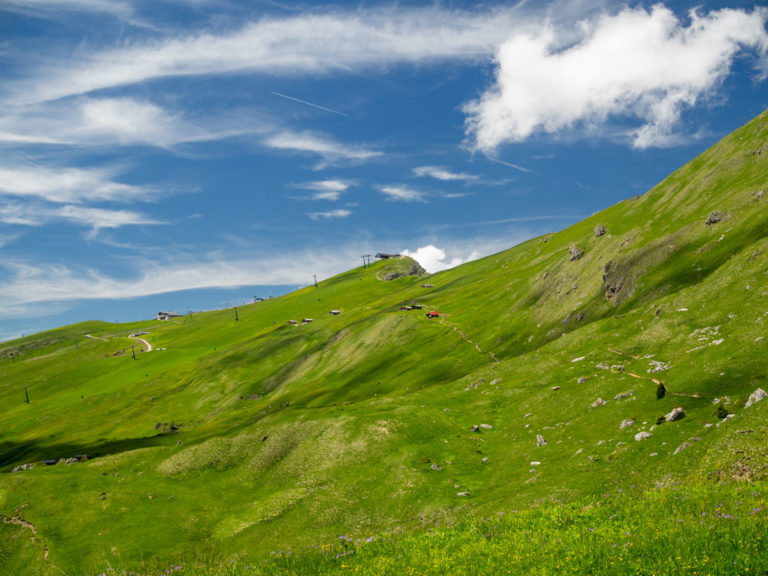 This is turning around and looking back at what we've walked across. It's a little bit like a higher mirror of Resciesa ridge.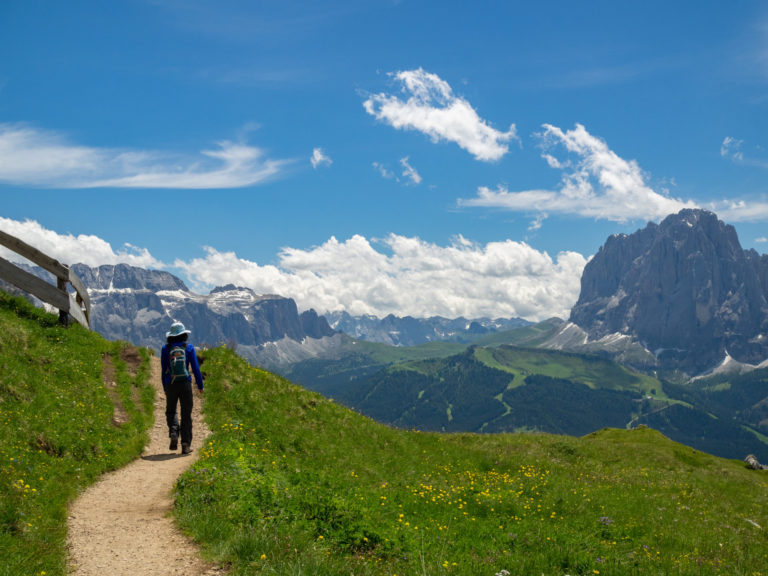 My favorite subjects – my wife and the Dolomites! In the background is Passo Sella with the Sella group on the right and Sassolungo on the left.