On the Road is a weekday feature spotlighting reader photo submissions.
From the exotic to the familiar, whether you're traveling or in your own backyard, we would love to see the world through your eyes.
Our featured artist today is Grumpy Old Railroader!  He doesn't seem that grumpy to me, so let's give him a warm welcome.

If you would like your talent featured in the Artists in Our Midst series, send me an email message.  Don't be shy!  This is one of the final Artists posts in the queue, so please get in touch if you would like to be featured.  Authors, too!
This is along the lines of "How it Started" vs the other paintings which are "How it is Going."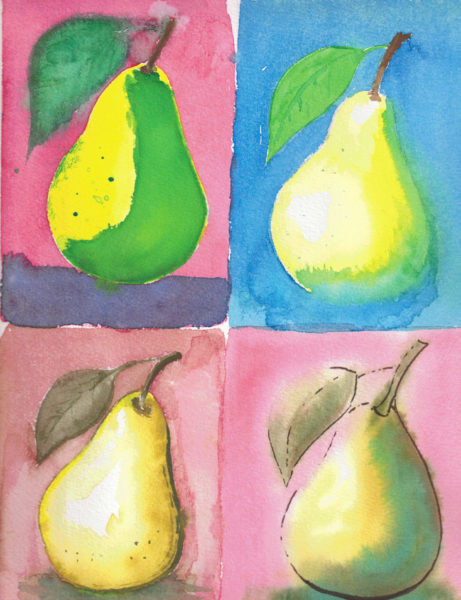 So yeah I keep this first real painting – when I get frustrated I pull it out and realize I've come a long way.
I retired from the railroad after 44 years in 2008. I had always "doodled" and even took a couple of art classes in school. Dabbled in string sculptures, macrame wall hangings and a few crappy paintings in my hippie daze (not misspelled). I got serious in 2016 and outfitted myself with cheap tools, cheap paints, cheap everything.
Once I got to a real art class my instructor sat me down and explained that art is a craft like carpentry or anything else. Get the best tools and best everything, master all the painting techniques and learn to fly. His only caveat was that some folks pick it up a lot quicker than others but that every person, given time and practice, can learn to paint.
So I feel I have arrived somewhat. When I started I perhaps painted a "keeper" 1 out of 20 paintings. I got it down to 1 out of less than 10. Progress! (And nobody sees the flops I painted). My usual process is my beautiful young bride (married in 1973) and I wander up and down the California North Coast in our RV for 3-4 months every year (month at a time) and I hike and take pics. The good pics get printed out and used for a painting. Alternatively, like the Chickadee painting, I just google a good pic on the inner tubes.
Prints, towels, coffee cups, and even pillow covers are available at my website.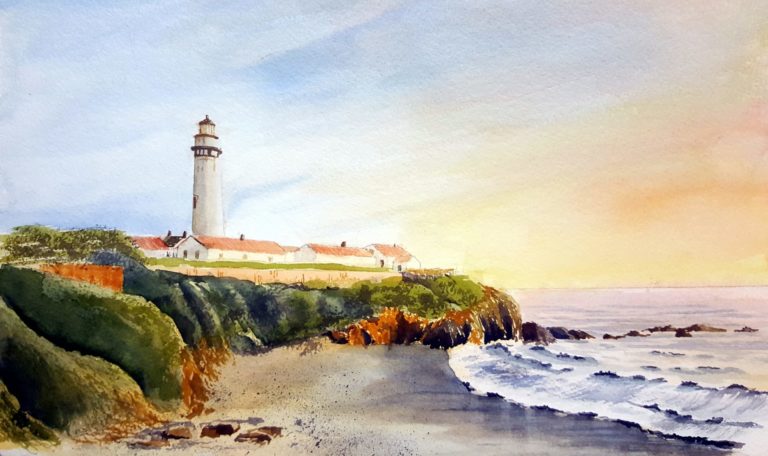 Pigeon Point Lighthouse
June 1, 2017
From Daughter-in-Law photo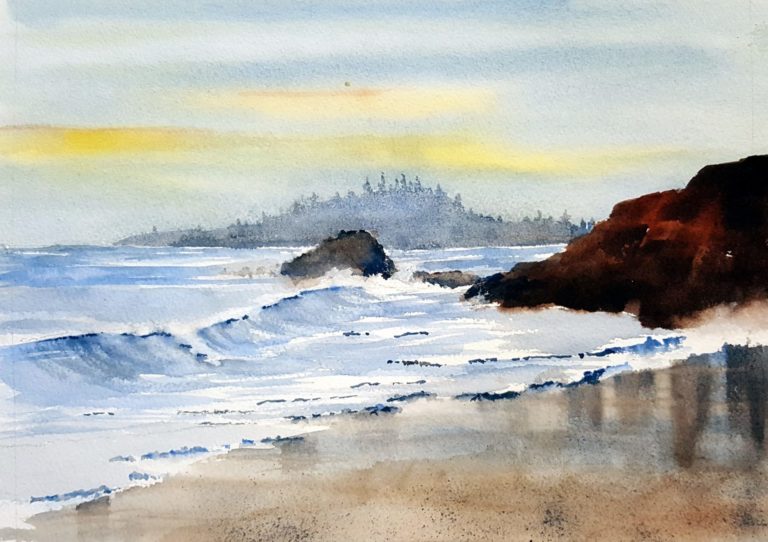 Unknown
January 1, 2016
Ha! Watched a master do this one on Youtube and tried it several times.This was my 3rd attempt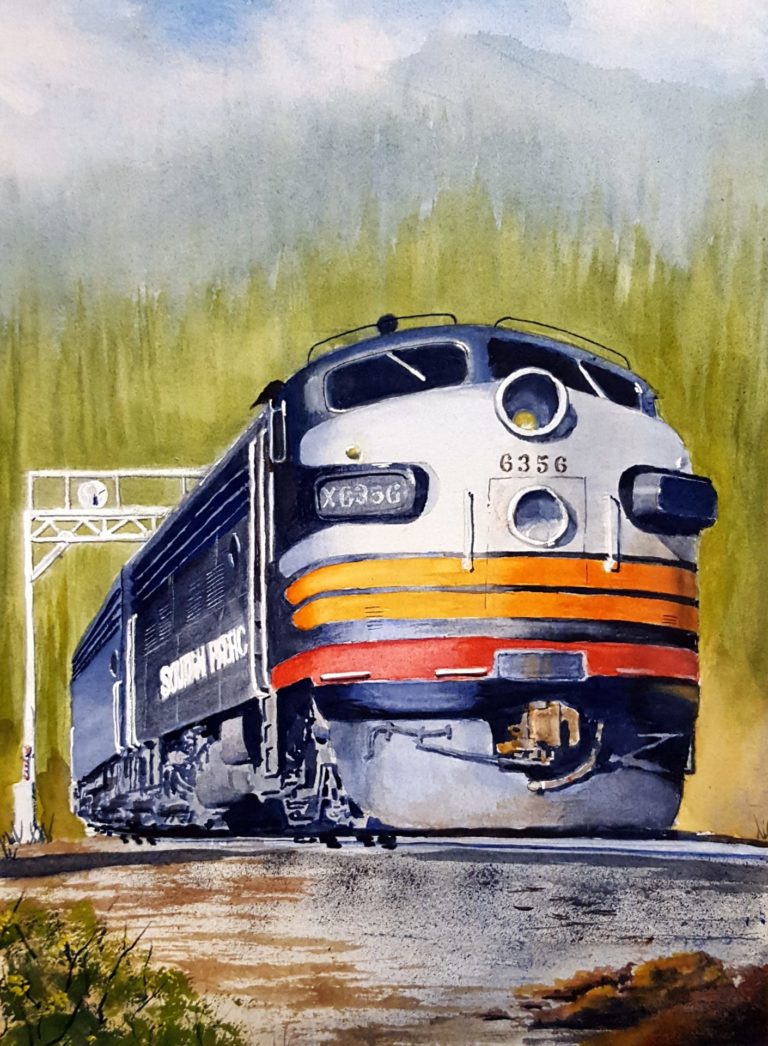 Soda Springs CA
January 1, 2017
From a photo circa 1960's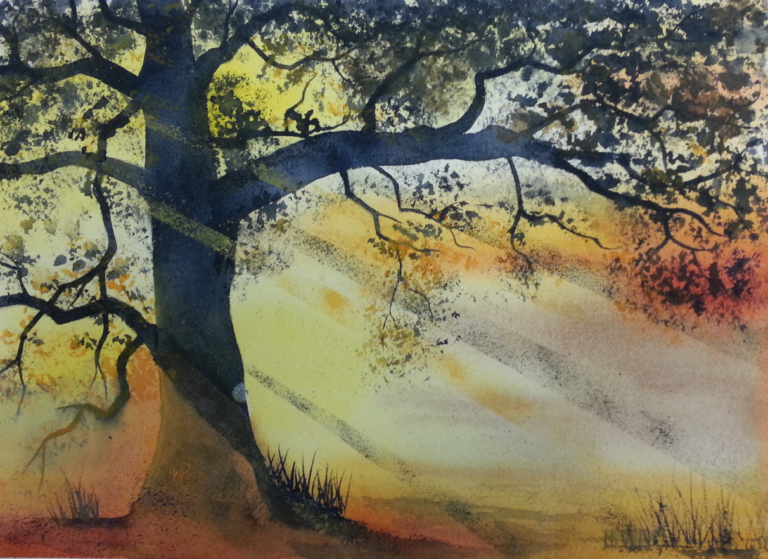 Sacramento Valley
January 1, 2015
Oak Tree and Afternoon Sunlight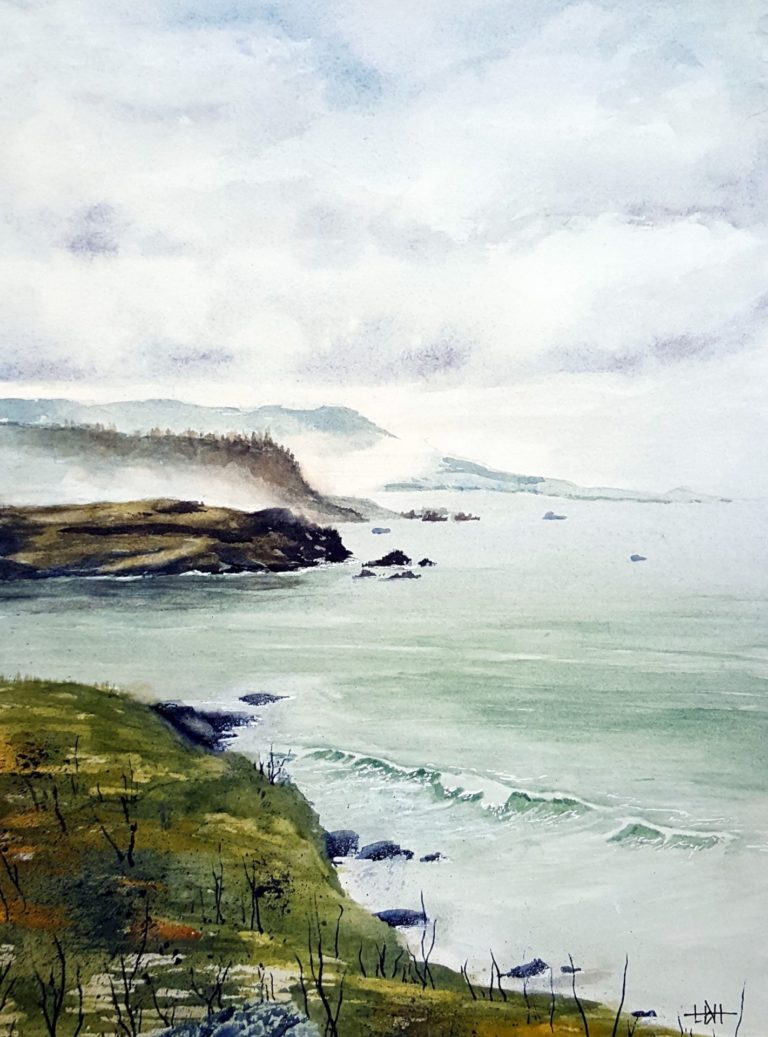 Westport CA
January 1, 2016
Between Westport and Fort Bragg CA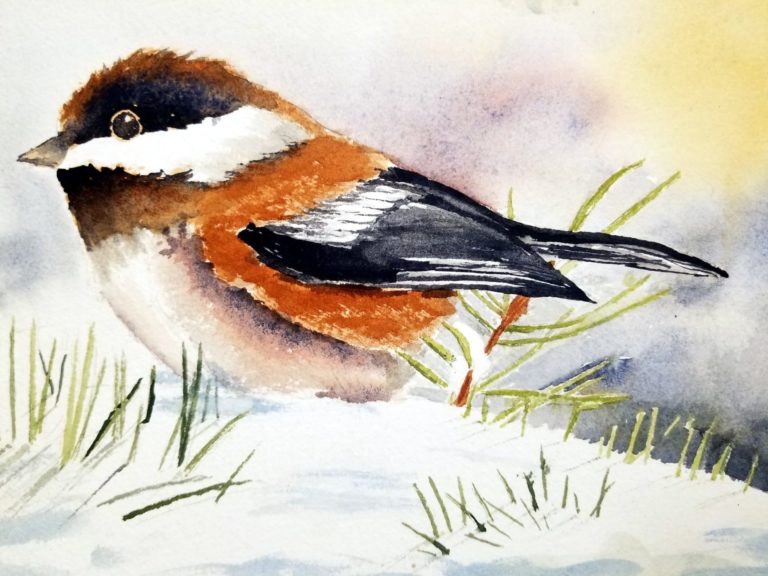 Unknown
January 1, 2020
Chickadee from a photo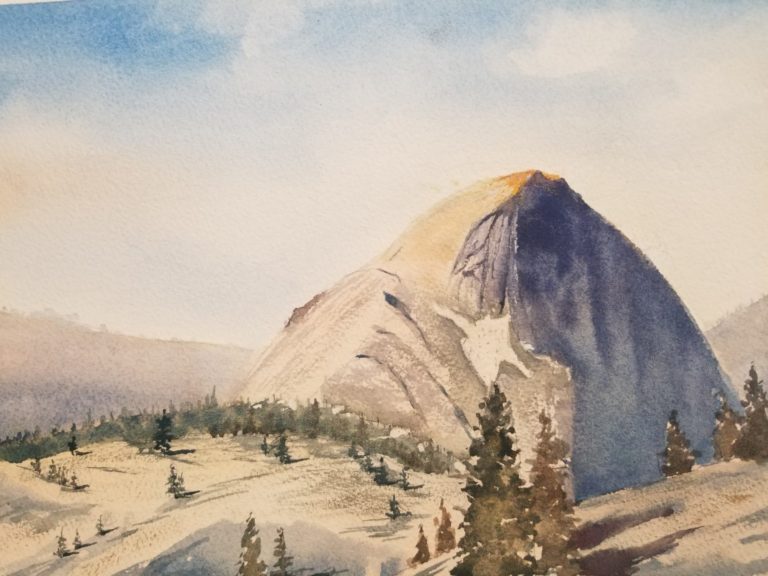 Half Dome Yosemite
January 1, 2020
From a photo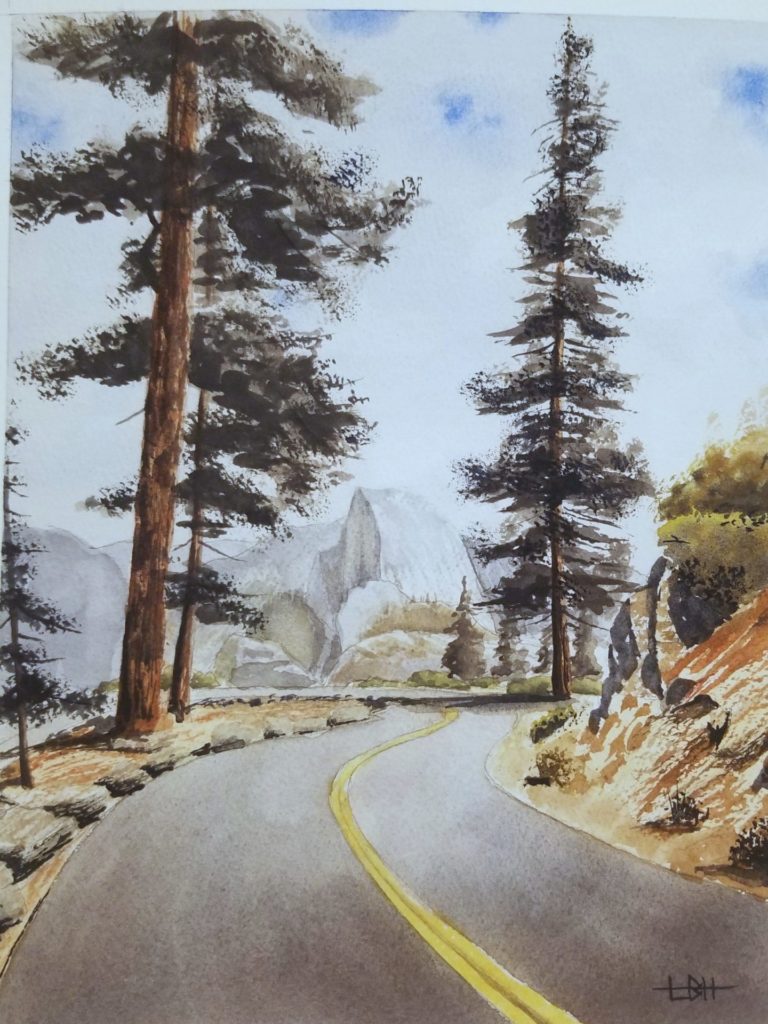 Half Dome Yosemite
January 1, 2019
From a photo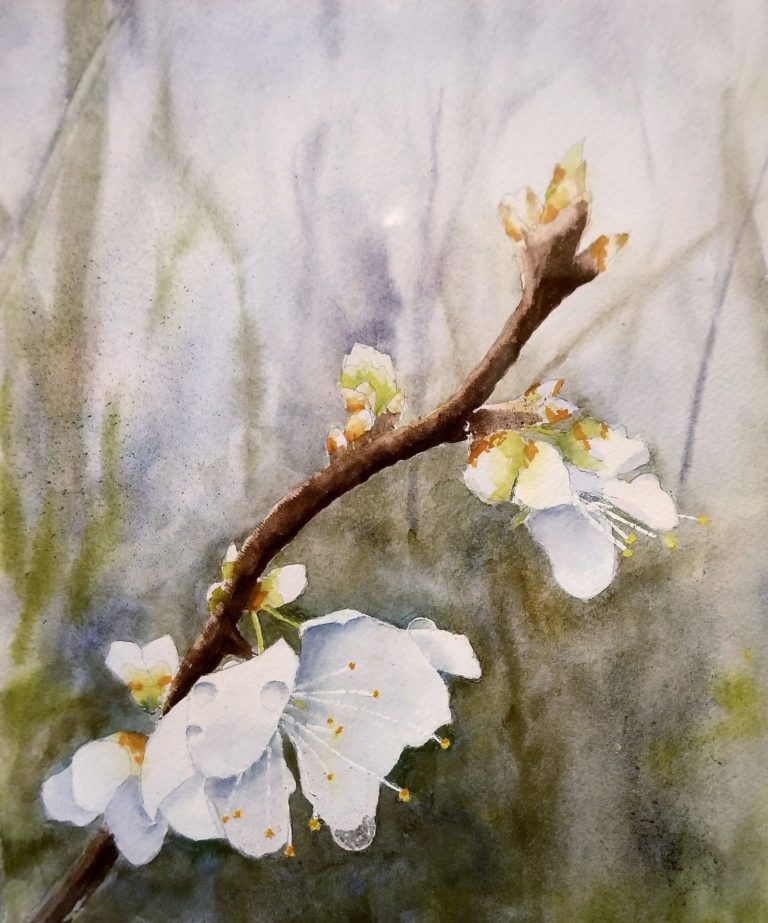 Fort Bragg CA
January 1, 2018
Flowering Plum Blossom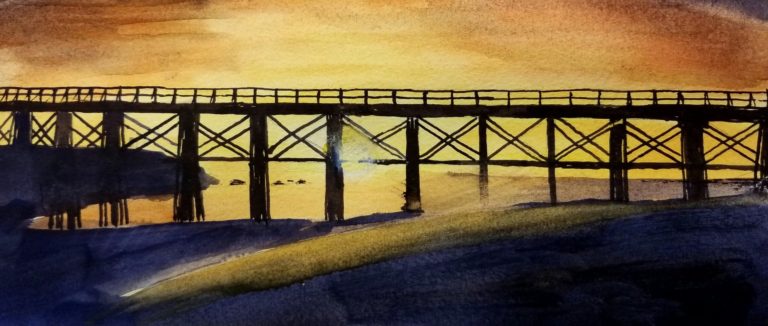 Fort Bragg CA
January 1, 2018
Pudding Creek Railroad Trestle from a photo postcard I purchased