"If It's Sunday, It's the Decaying Carcass of Meet The Press"
h/t mrmoshpotato, in a tweet from @MTPPromoBot
Such a perfect description!  Just reading that leaves me outraged at the ridiculously slanted Sunday morning shows.  It used to be the beltway mostly talking to the beltway, but now it's the beltway promoting outright lies and bullshit talking points for the always-lying and barely-functional carcass of what once was a functional political party.
Speaking of outrage, here's a photo of a failed bridge support on the Pittsburgh bridge that collapsed this week.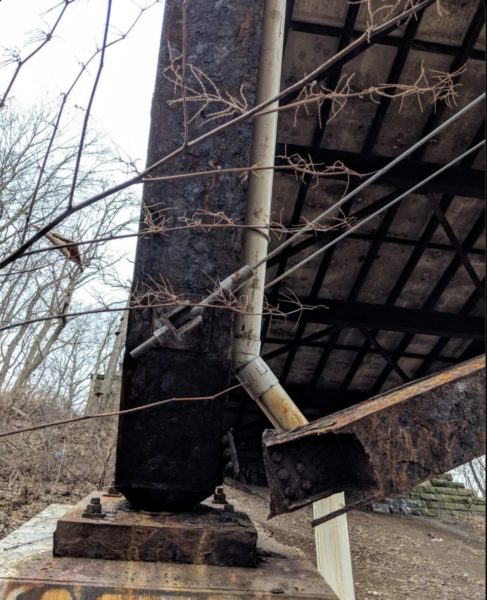 Why the renewed outrage on my part?  More information.  This photo was posted in a tweet on Dec 29, 2018 by BellyCat's friend.  Yet they still allowed a 25-ton bus to travel over a this bridge, apparently every 30 minutes, every single day.  For 3 years.  On a bridge, over a park.
A bridge with a rating of POOR.  A bridge with a 26-ton weigh limit, and a bus with a curb weight of 25 tons.  In case you are wondering, curb weight means without passengers or baggage.  I'm guessing that 12 passengers with briefcases or backpacks would weigh about a ton.  This was an accident waiting to happen.  Literally.  And it seems like there is a lot of blame to go around.
Feel free to use this thread as a sort of pop-up Festivus, or you can talk about puppies and all things wonderful.  Or anything in between.
Totally open thread.