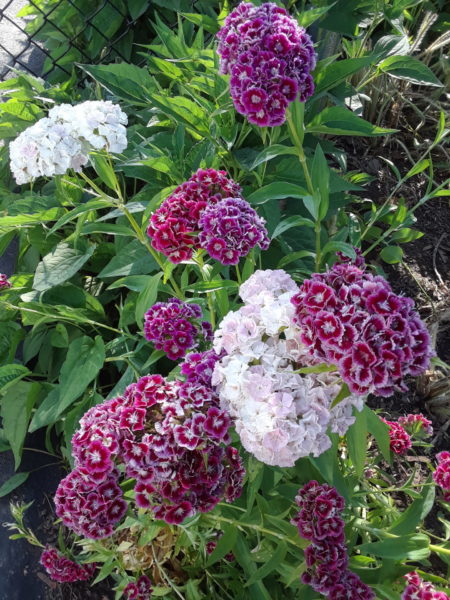 "In the midst of winter, I found there was, within me, an invincible summer."
Many thanks to commentor Nancy G, for sharing her summer memories:
These are from summer of 2020.

Top pic: Sweet william.

Poppies:


Wish I could remember the name of this daylily:


Shasta daisies:


Larkspur among the tomatoes:

***********
Our little pocket north of Boston seems to have gotten incredibly lucky during yesterday's blizzard — only a foot or so of snow, half the official measure in Boston proper. On the other hand, our driveway Plow Guy showed up at 3am, probably 12 hours or more into his shift, so I'm a little worried about having the massive ice berm moved from the edge of the street onto our poor lilacs…
What's going on in your garden (memories / planning / indoor), this week?