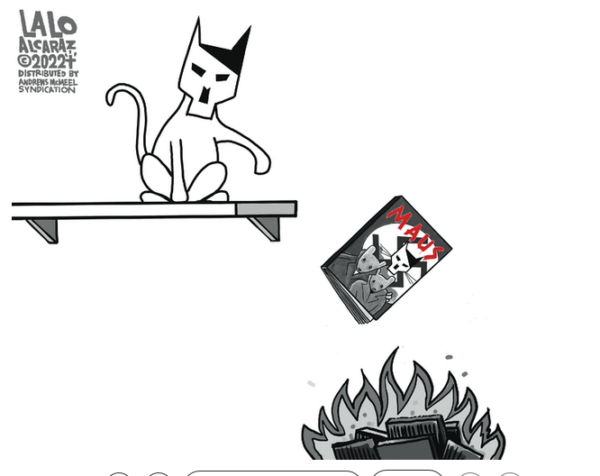 — medit8now (@medit8now) January 30, 2022
Thanks for making us an international embarrassment, Minn County!
Graphic novel Maus tops Amazon best-sellers after school ban https://t.co/dQIur4UGgI

— BBC News (World) (@BBCWorld) January 31, 2022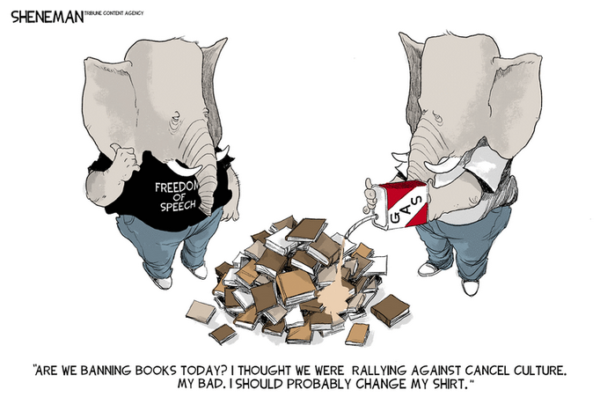 This has gone beyond "traditional values" or rube ignorance or "Moral Majority" stuff, which all sounds quaint now. This is just *panic* by white people who will destroy their children's libraries because they're hopped up on cortisol and don't know how to stop it being 2022. https://t.co/ODVmJf3OKF

— Tom Nichols (@RadioFreeTom) February 1, 2022
Wise commentor Kay:
When you read about the book bannings and state laws banning discussions of civil rights, be aware that this is the context:

@RonBrownstein ·17h
Kids of color now 55% of all public K-12 students nationwide & a majority in 23 states and 93/100 largest school districts. No coincidence this push to ban books & control what schools can teach about historic & current racial inequity is unfolding now.

It's white people directing what is taught in majority non-white public schools. The majority of the public school population is non-white now. Makes sense that the schools that serve mostly non-white kids and families would move toward incorporating civil rights history and discussions of diversity, right? Seems less like an attempt to indoctrinate/shame white kids and more like an attempt to serve the kids who are actually in these schools?
i'd say the single biggest reason that people believe white supremacism is deeply embedded in american society is probably all of the evidence https://t.co/y370N0hlF5

— World Famous Art Thief (@CalmSporting) February 1, 2022
Moms for Liberty co-founder Tina Descovich claims her group doesn't want to ban an MLK book, but does want to ban schools from teaching that Ruby Bridges encountered the N-word.

Tina says, "parents need to have that conversation" about the N-word, not "the school district." pic.twitter.com/YzFhhalpf0

— PatriotTakes ???? (@patriottakes) January 31, 2022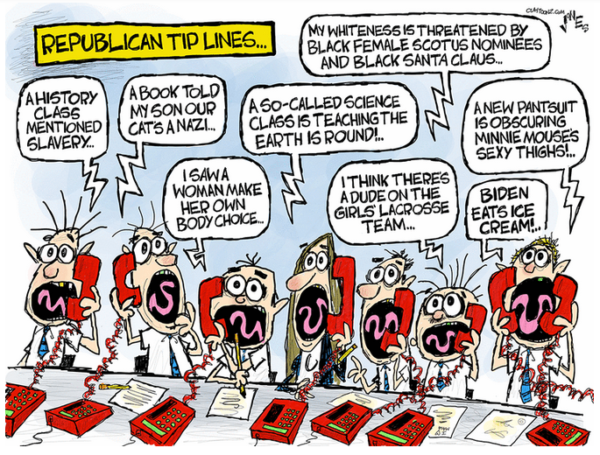 Simply unreal: A GOP bill in New Hampshire targets "negative" depictions of US history. Its explicit goal: To ensure teachers retain "loyalty" and don't push "subversive doctrines."

This McCarthyite effort could be a model for more to come.

My latest:https://t.co/8aVf9cY2cb

— Greg Sargent (@ThePlumLineGS) January 31, 2022