On the Road is a weekday feature spotlighting reader photo submissions.
From the exotic to the familiar, whether you're traveling or in your own backyard, we would love to see the world through your eyes.
Paul in St. Augustine
The South Island is sparsely populated. There were several times during my 10 days exploring where I would not encounter another car on the road for an hour.The Southern Alps were featured in a different submission. Milford Sound, a fiord carved out by glaciers, is a UNESCO World Heritage site.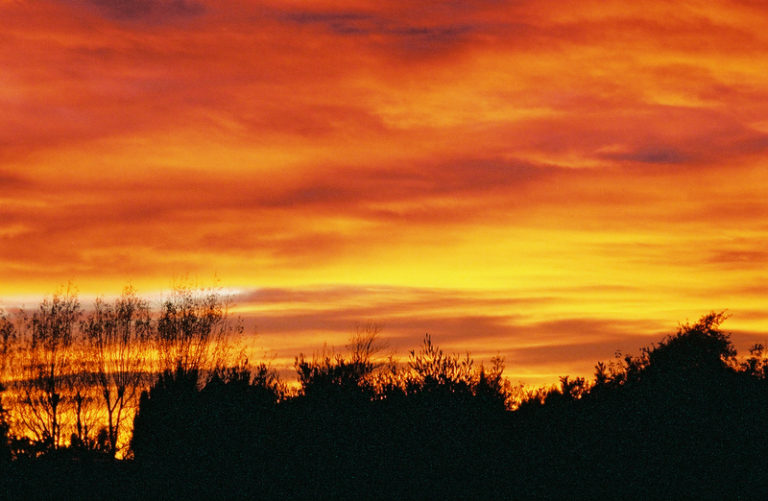 Sunrise from The Vintner's Reserve Resort, in the small village of Rapaura. This town is in the Marlborough region of the South Island, famous for it's distinctive Sauvignon Blanc.
Planning my route from Franz Josef to Queenstown, the main road to Queenstown is NZ 6. At the lakeside town of Wanaka, an alternate route was suggested, the Cardrona Valley Road, which was describes as " a road to take if you're a competent driver". It is the highest paved road in the country, and twists and turns abound. There was no way I would not take that route. What the guide book did not mention was the Cardrona Valley Bra Fence. Bras began appearing on the fence in 1999, and this is now considered a quirky tourist attraction.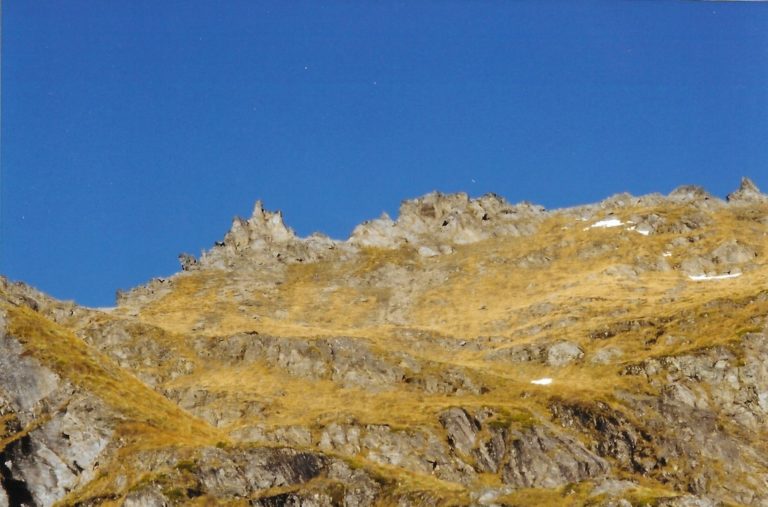 Start mountain ridges against a cerulean sky.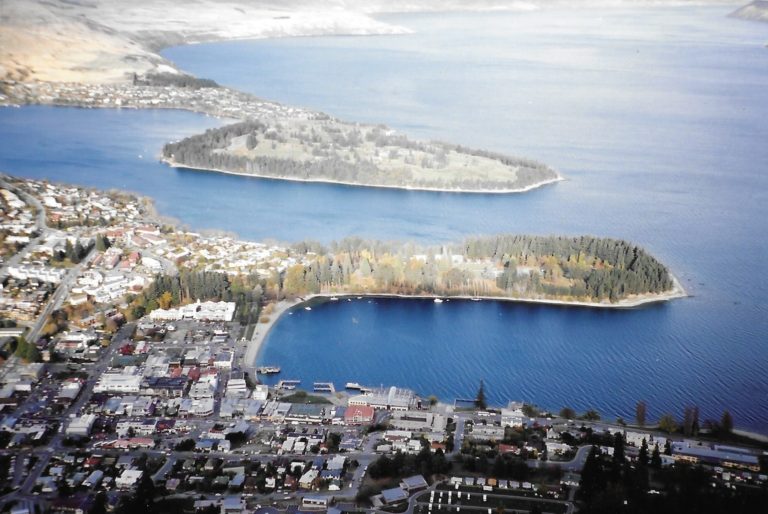 Queenstown, from the top of the mountain via tram. The town is on Lake Wakatipu, the third largest lake in the country. Although small, if you can think of an adventurous activity, you can do it here.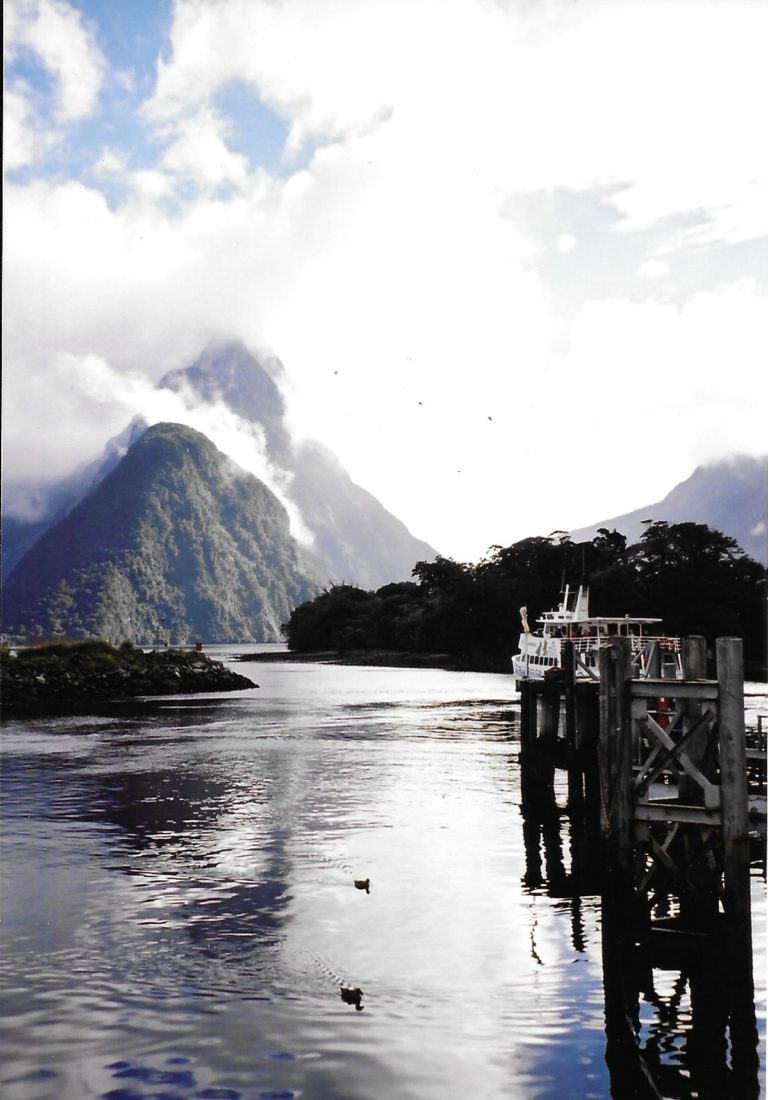 The docks at Milford Sound. From Queenstown, it's a 180 mile drive. A bus option is available, if you wish. However, your time is not your own. I managed to pass the bus on my trip down. There are several boat tour options. I chose the smallest boat possible, which meant we could get closer to the sides than other boats. Mitre Peak is the tallest mountain on the Sound, and it rises to a height of 5522 feet. Straight up from the water. Here. it's mostly hidden by clouds.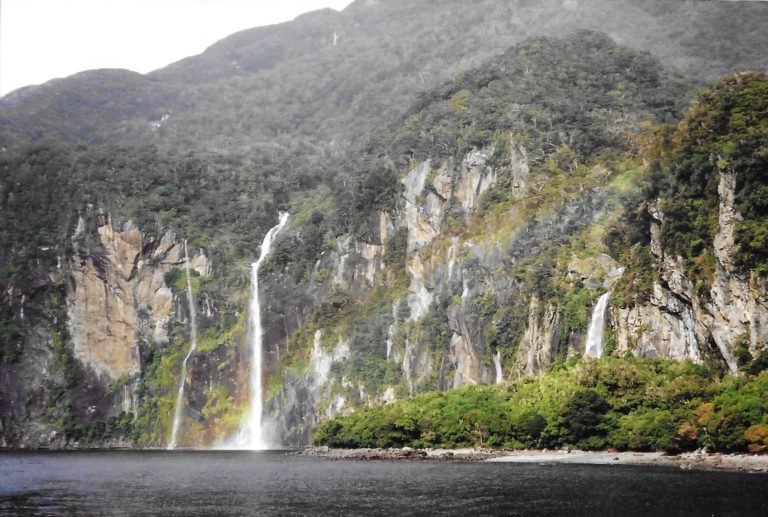 There are dozens of waterfalls along the fiord. I like this picture, capturing a rainbow.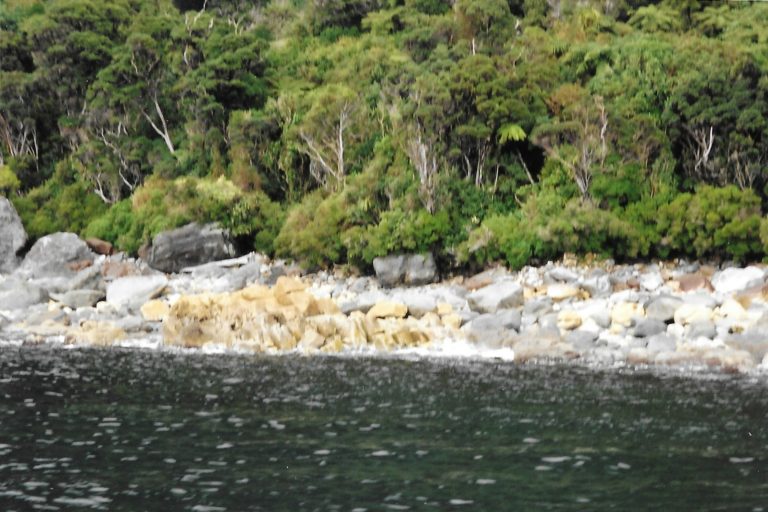 The blond colored boulders are greenstone, locally called pounamu It is also known as jade. Imbued with spiritual significance to New Zealand's Indigenous tribes, you are allowed to harvest, or 'fossick' for the rocks on the beaches of Te Tai o Poutini (the West Coast of the South Island).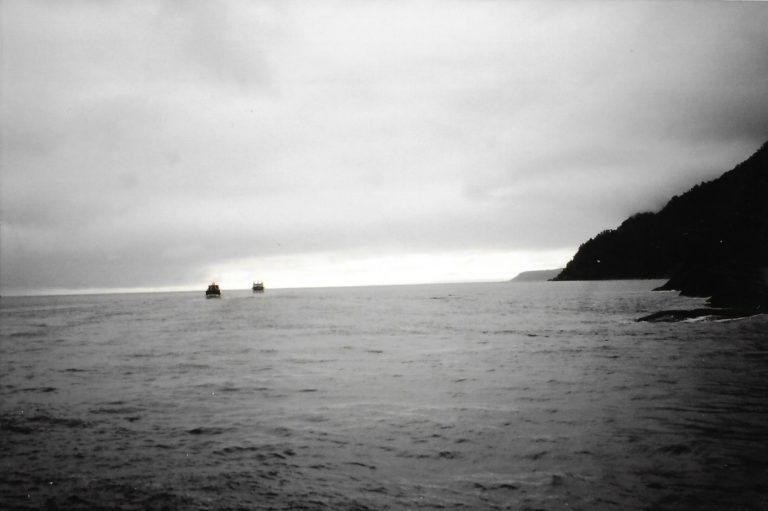 The end of the fiord, heading into the Tasman Sea. Sydney, Australia, lies 1160 miles to the west.