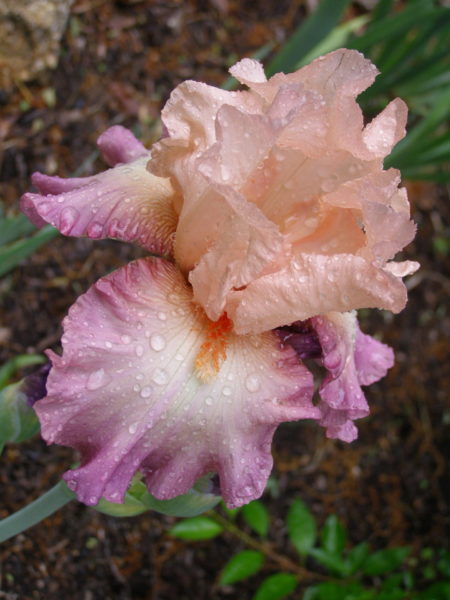 Thank you, Ozark Hillbilly, for the much-needed mood (and screen) brighteners!
My favorite flowers.

Except for peonies and crocuses and bluebells and columbine and spring beauties and ladyslippers and and and….
Every color except true red (and I've seen some magenta iris that came very close).
Some varieties can be fussy (I've had no luck with the Japanese iris varieties, probably because I'm not careful about watering). But many lovely species, once established, are overwintered-in-a-grow-bag, under-a-shade-tree, dumped-on-the-compost-pile unkillable!
***********
What's going on in your garden (memories / planning / indoor), this week?