On the Road is a weekday feature spotlighting reader photo submissions.
From the exotic to the familiar, whether you're traveling or in your own backyard, we would love to see the world through your eyes.
Dan B
Sunday February 6th was sunny and warm. Our friends Justin and Ray asked us to join them at Kubota Garden which is a few miles from our house. It's a 20 acre city park that my partner and I knew from when it was a slightly grubby nursery with a 5 acre display garden. It's been completely landscaped. Quite a few of the trees were left in their nursery rows in lines equally spaced. The style is called American Japanese since it is a hybrid and doesnt follow Japanese traditions. Here are some pictures. There are many more online.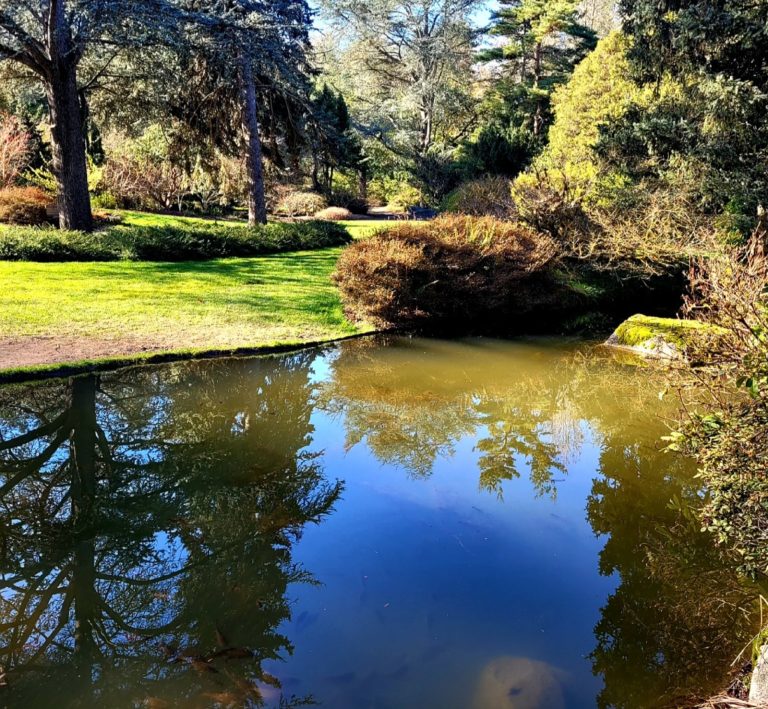 Kubota Garden
February 6, 2022
There are three ponds on site with Koi and other fish. There are acres of greensward. People were sunning themselves, with sweaters and jackets. It's early February and maybe 55°.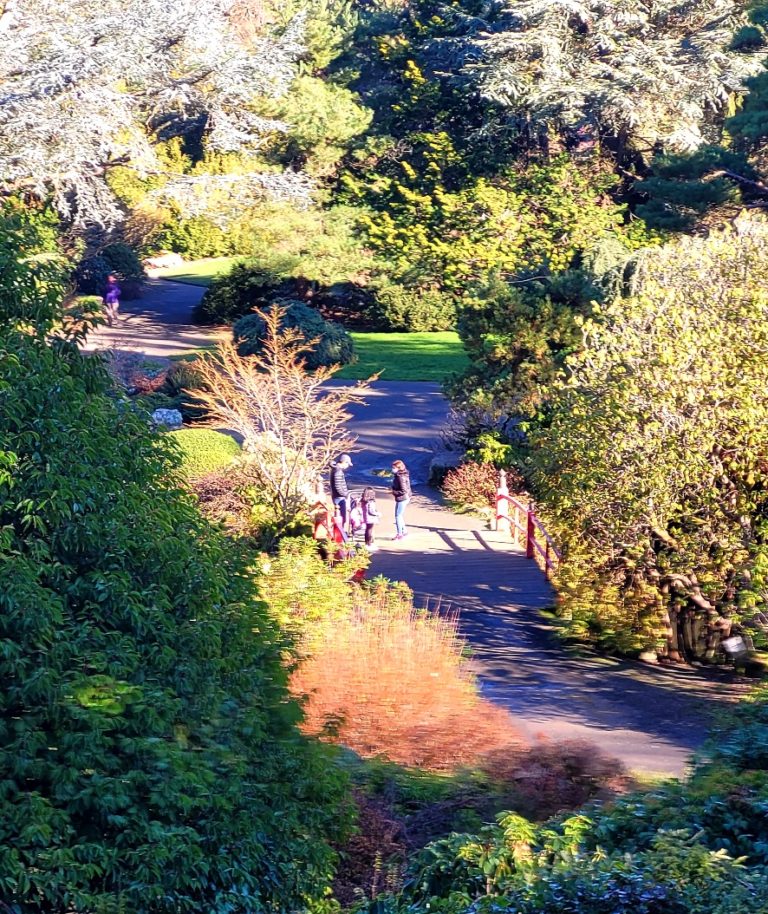 Kubota Garden
February 6, 2022
There are many varieties of trees, especially unusual conifers. There are stone bridges and Chinese style bridges. It is a true hybrid design.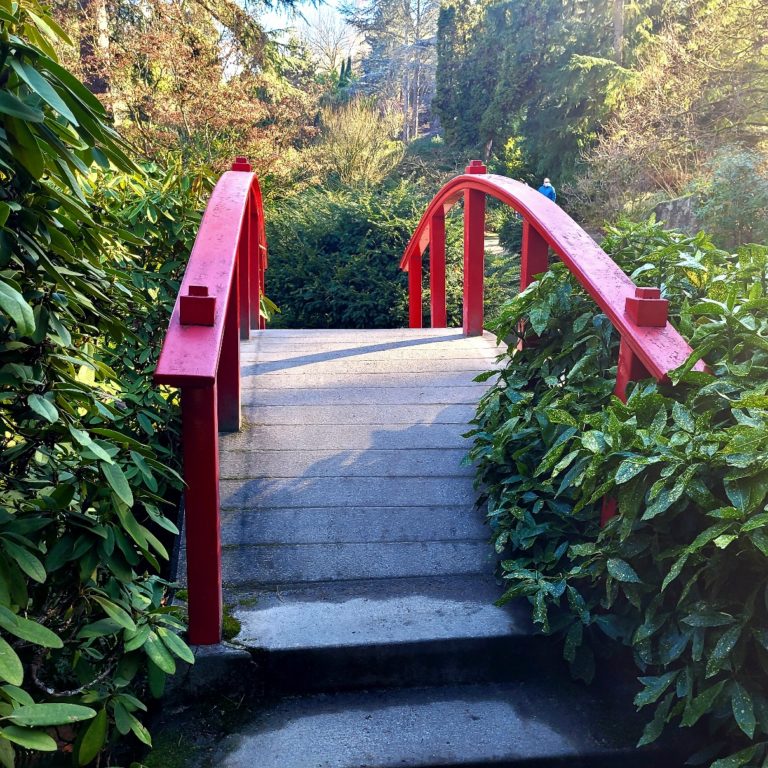 Kubota Garden
February 6, 2022
Here's a small Chinese style bridge. Purists should avert your eyes. This spot has dozens of rhodies that create a blaze of color, also not Japanese garden design. This area is not Zen in springtime.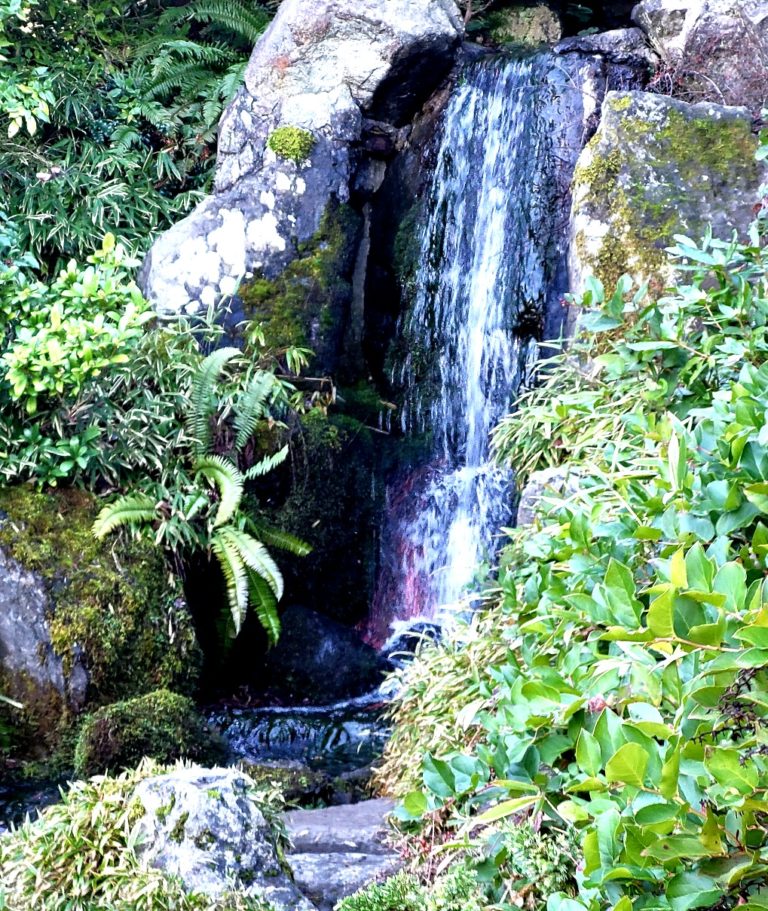 Kubota Garden
February 6, 2022
The hillside to the West has several waterfalls plus a gazebo and large boulders at the top. This was a demonstration of Mr. Kubota's capabilities.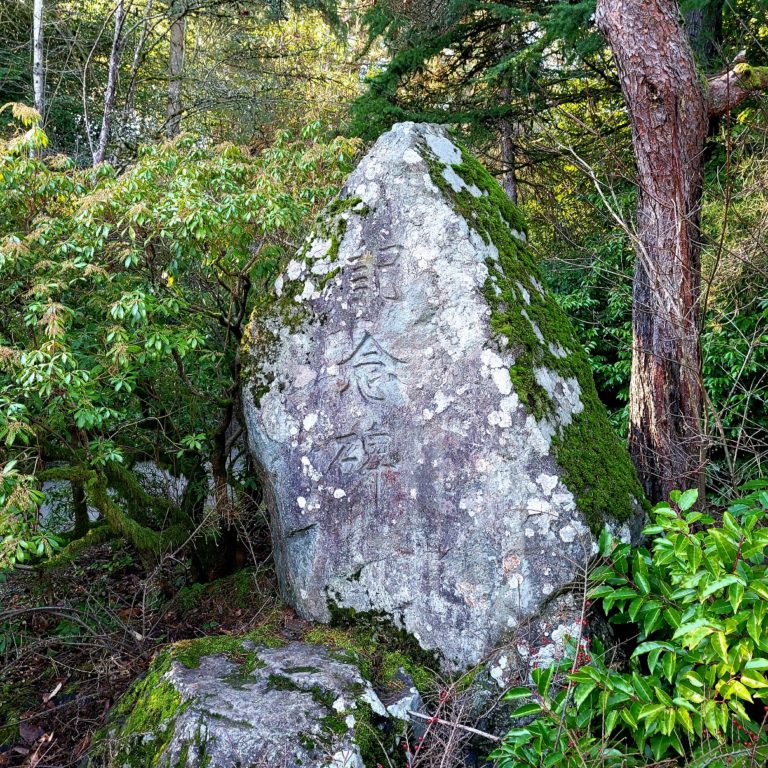 Kubota Garden
February 6, 2022
Mr. Kubota hauled 400 tons of rocks to the garden after the family was released from Camp Minidoka. He perfected rock placement while there. Few plants survived in that landscape.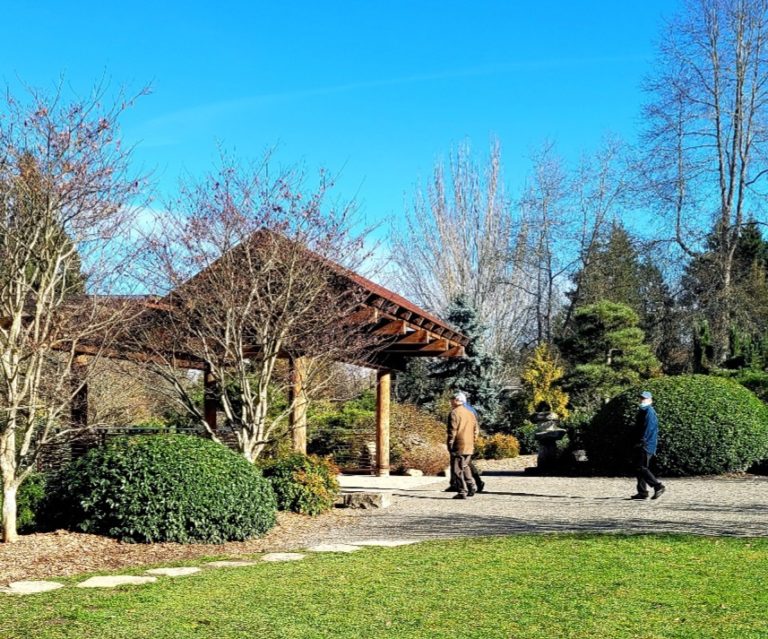 Kubota Garden
February 6, 2022
Several years ago a pavilion was installed near the south of the garden and overlooking one of the ponds and a panorama of the many trees.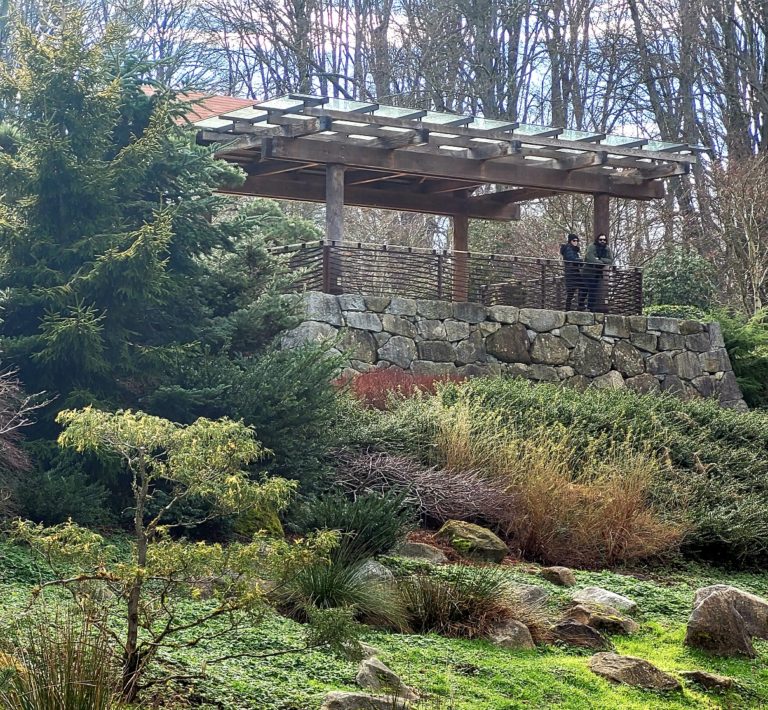 Kubota Garden
February 6, 2022
A team of Japanese built the pavilion. The stone base is spectacular. The joints in the stones are very tight. It's a marriage of modern design and ancient technique. Our friends remarked they hadn't seen as many different types of green – again, not traditional but an exciting hybrid.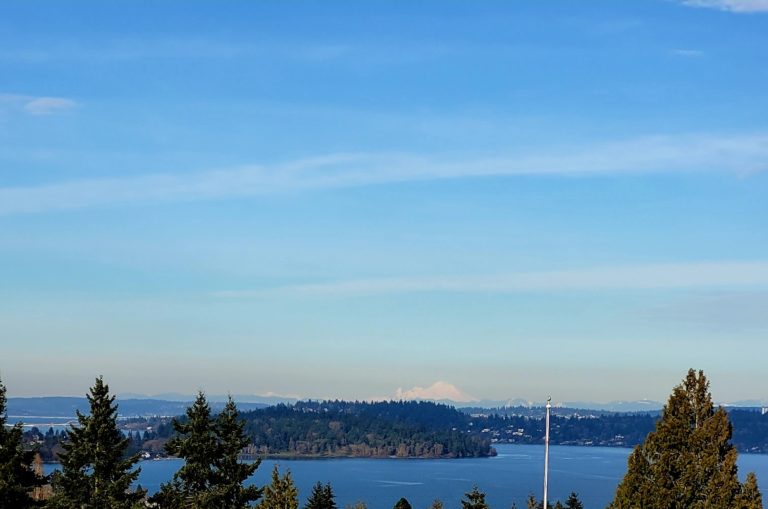 Upper Rainier Beach
February 6, 2022
Directly to the south of Kubota Garden is a vista of Lake Washington with wuthering the old growth forest of the Seward Park peninsula, and glacier covered Mount Baker almost 100 air miles to the north. It is a few miles from the Canadian border. This is one of the most dazzling views in a city with many.