On the Road is a weekday feature spotlighting reader photo submissions.
From the exotic to the familiar, whether you're traveling or in your own backyard, we would love to see the world through your eyes.
StringOnAStick
The Green Lake trail on South Sisters Peak in Oregon has become my favorite trail thanks to the many and varied waterfalls on the lower half of the trail.  Be aware that this is in a Wilderness Area and to manage traffic a permit is now required during peak season so they can control the number of cars trying to park in the available parking areas; this permit system is in use at numerous other trails in the local Wilderness Areas as well.  Half the permit reservations are available before the season opens, and the other half become available on a rolling basis 10 days before each day.
The road to this area is paved but it is closed during the winter due to deep snow.  It opens in June usually.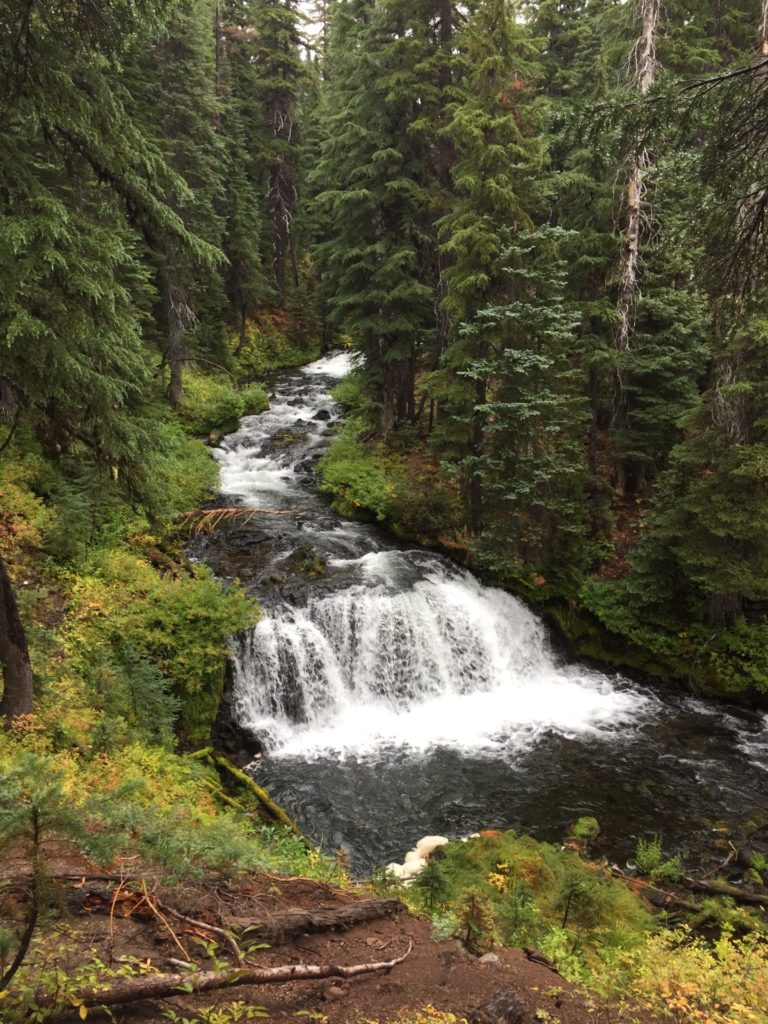 Green Lake Trail, South Sister peak
The first major waterfall, seen here on a lovely early fall day.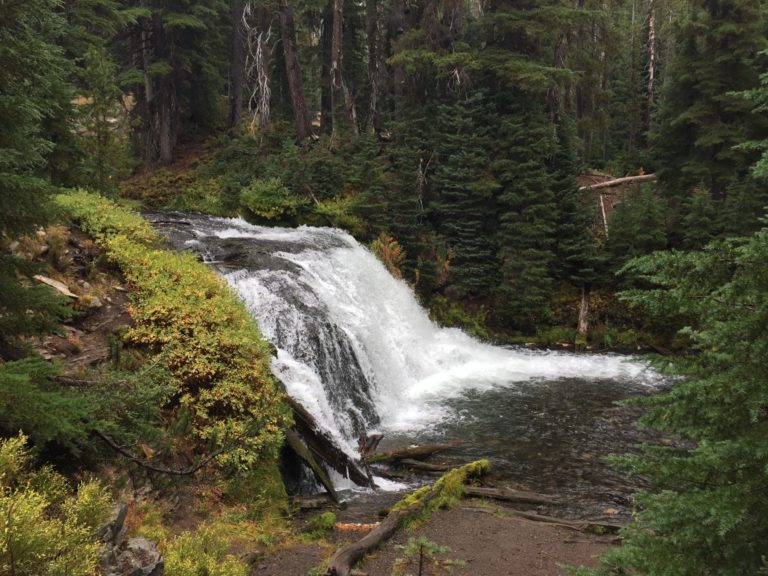 Green Lake trail, South Sisters peak
Yet another striking waterfall.  Depending on how you designate something to be a waterfall or not, I have counted 15, plus or minus, on this trail.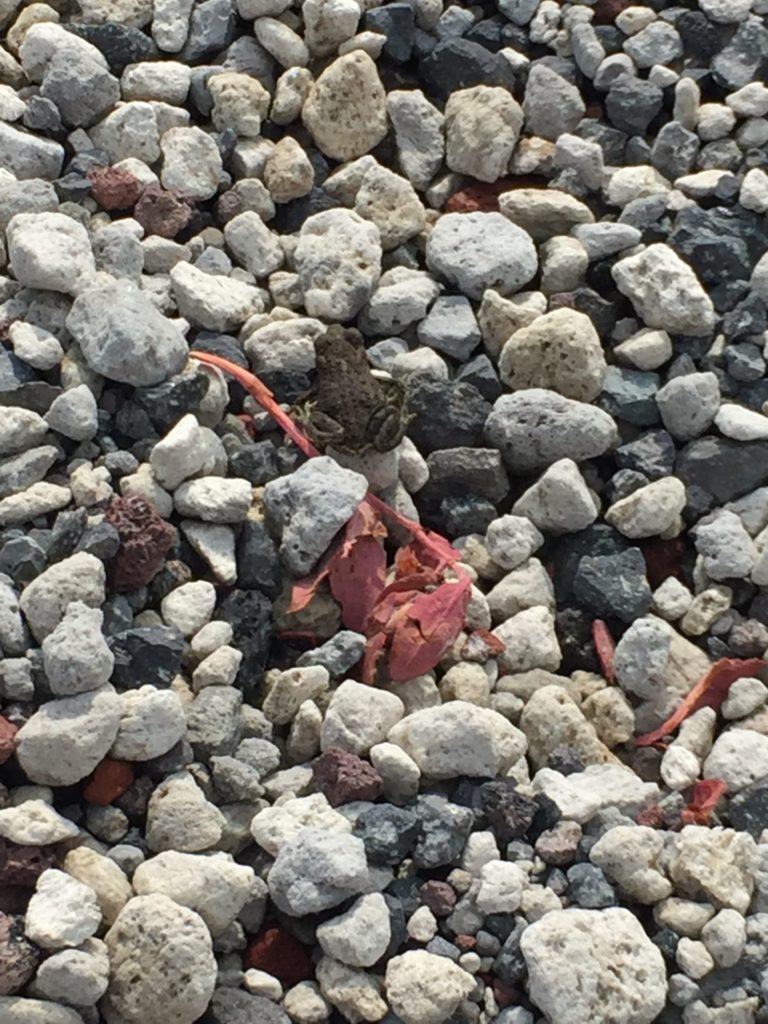 OK, find Mr. (Mountain) Toad!  Granted he is barely 1″ long and blends in well with the gravel.  This particular day they were everywhere so we paid extra attention to avoid stepping on this unfortunately declining species.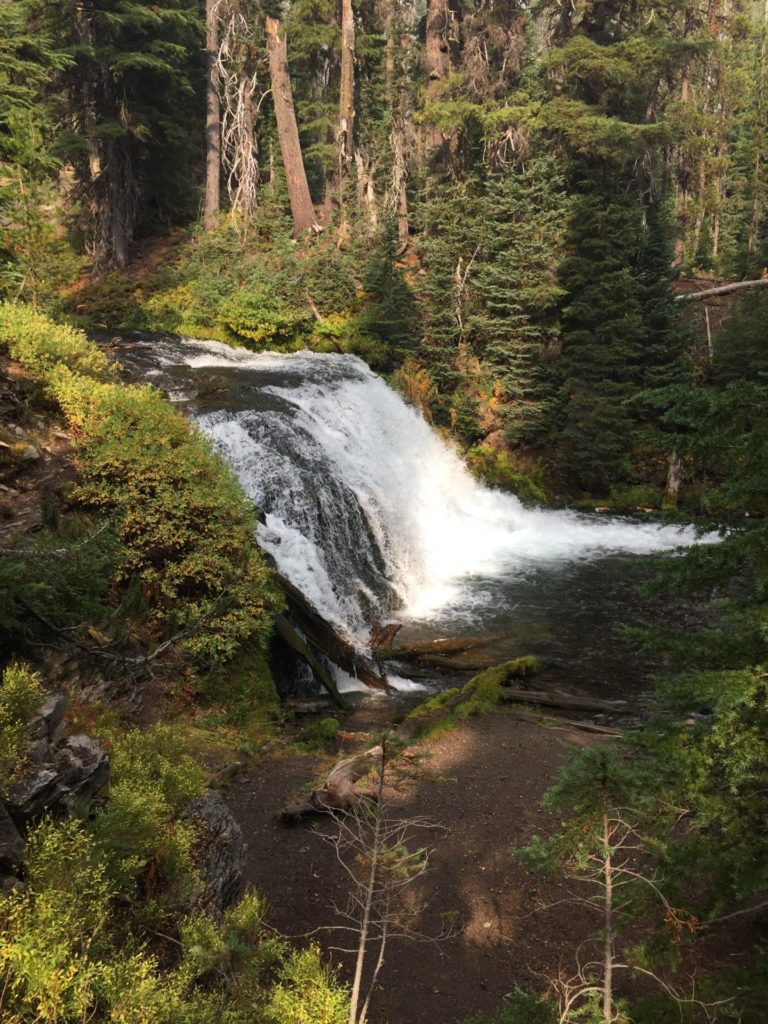 Probably the biggest drop of any of the waterfalls on this trail.