On the Road is a weekday feature spotlighting reader photo submissions.
From the exotic to the familiar, whether you're traveling or in your own backyard, we would love to see the world through your eyes.
StringOnAStick
The outdoors has always been a source of peace for me, and I love looking at the textures that the natural world presents.  This post is a collection of some recent photos of textures that appealed to me; I hope you'll find some beauty in them as well.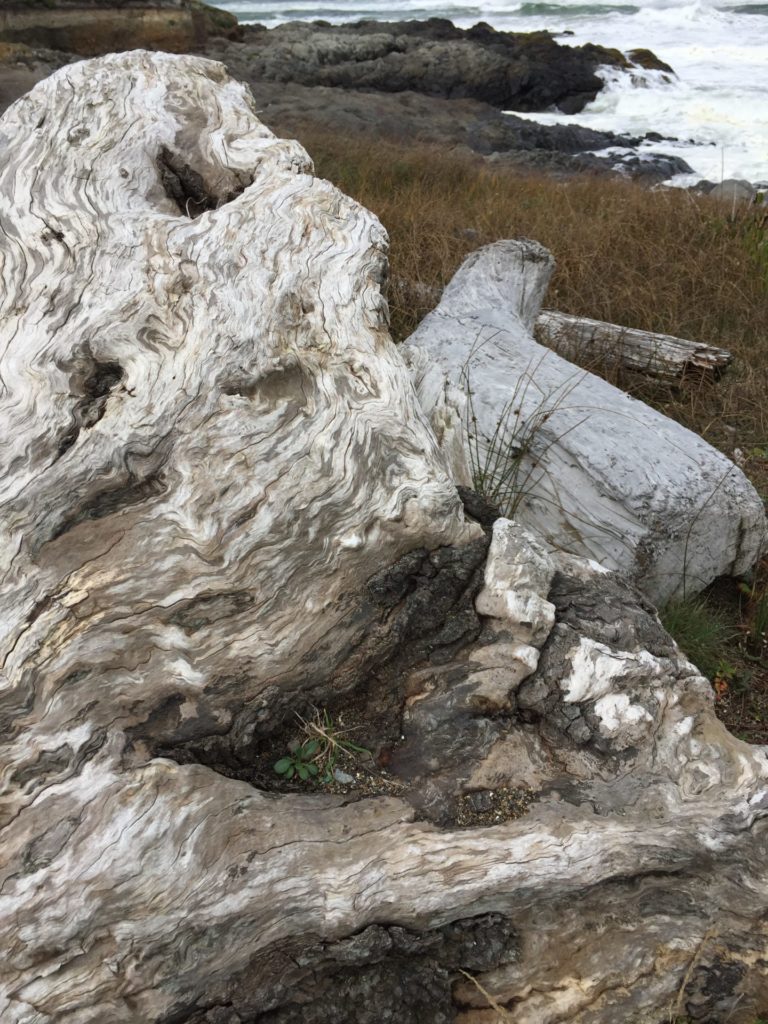 Yachats, Oregon coast
A piece of driftwood, now being colonized by plants along the shore.  The nearly constant winds of the Oregon coast make for plenty of salt spray so the plants the colonize the shore are adapted to this situation.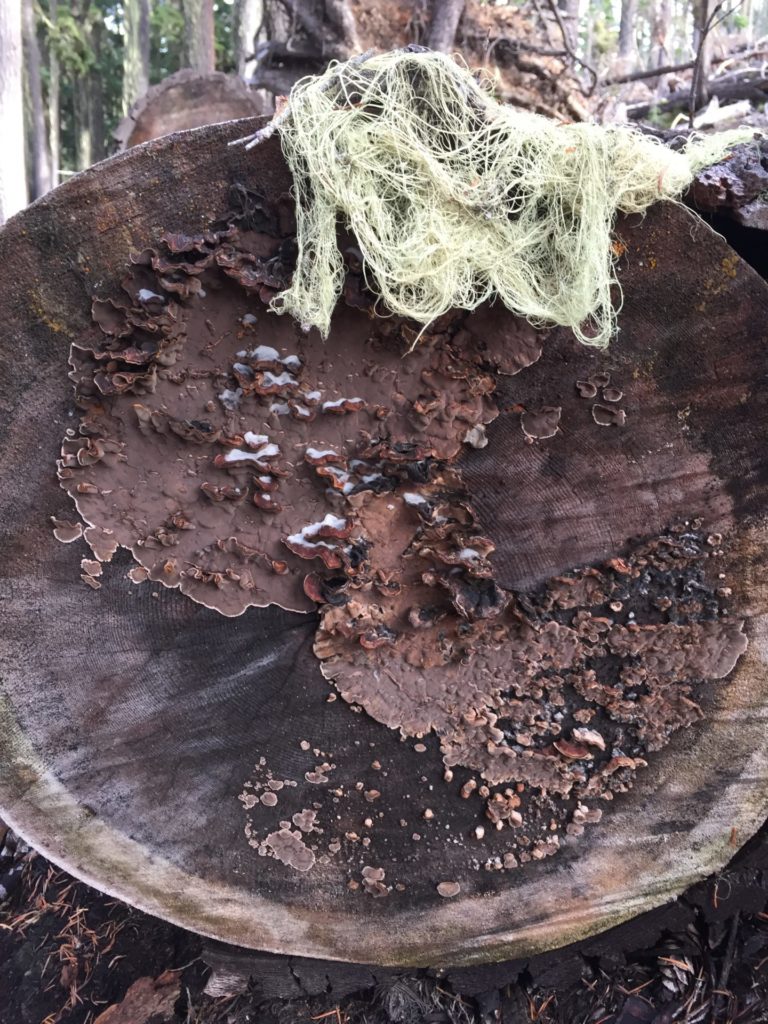 Mt. Thielsen, Oregon
After a long day hiking, I caught a glimpse of this log end, covered in interesting fungus with some tendrils of pale green tree lichen draped on the upper right side.  It had already been a 10 mile day but I turned around and went back to get this photo once it registered in my mind what I was seeing as I hurried by.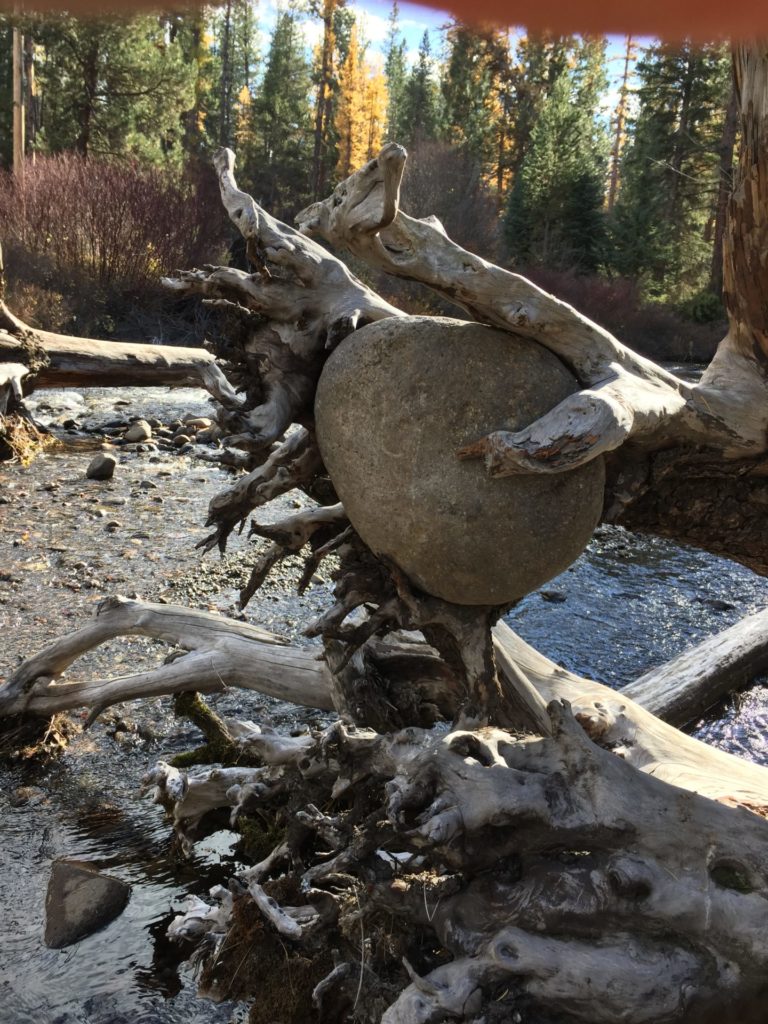 Shevlin Park, Oregon
Tumalo Creek runs through this park, and as I went down to look at the water I realized this fallen snag still had an good grip on this river cobble.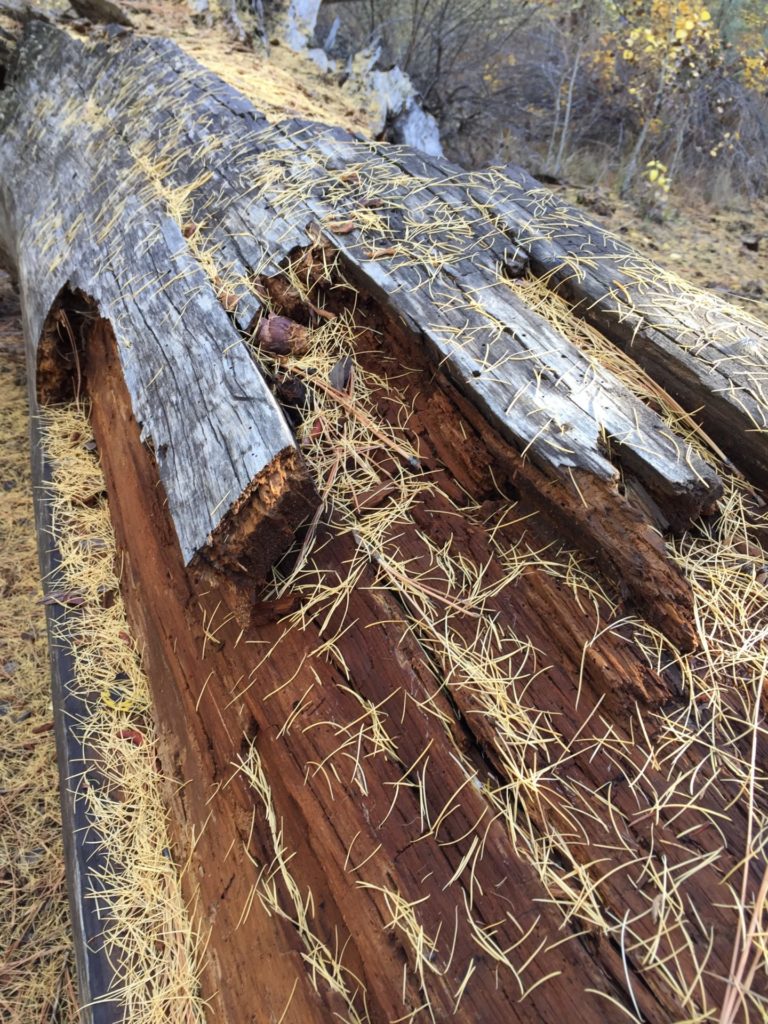 Shevlin Park, Oregon
I had gone hiking at this park this fall to see the very brief season when the mountain larch tree needles turn golden and then fall.  The aspens in the park had already lost most of their leaves, but where the larches were shedding, the ground was covered in golden needles.  This fallen log, well on it's way to returning to the soil, had a nice layer of them and I liked the contrast.
Black Butte, Oregon
I have a love of the local manzanita, and this greenleaf manzanita was full of blooms on this day last spring.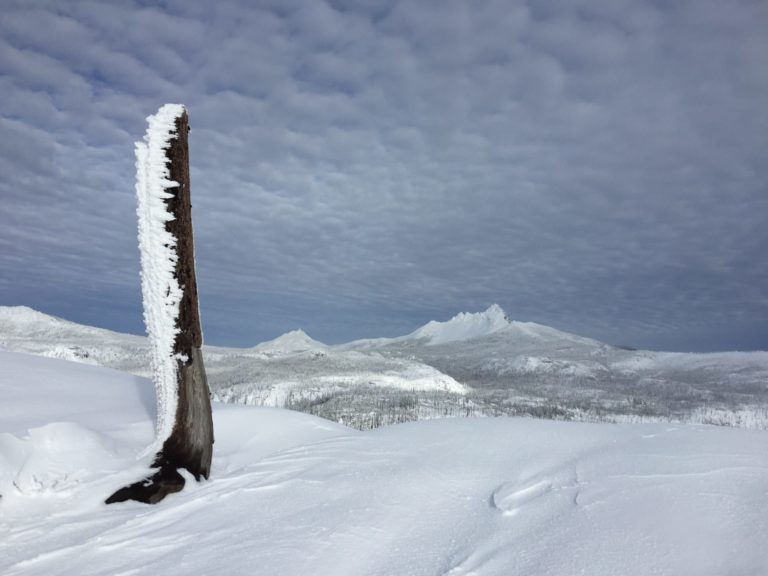 Santiam Pass, Oregon
We back country ski a lot near the summit of this pass, and on this particular day the skiing was only so-so but the sky was amazing with so much quilted texture.  This area has been burned relatively recently so there's lots of standing dead wood; this burned snag on the edge of the ridge pointed the way toward Three Finger Jack peak, the rugged mountain in the distance.