Shaun just emailed me and M4 with a pupdate on Tado:
PapDad and his son picked Tado up about 1pm today. He's on his way to his new life in Boston now.
These types of good things happen when you get an A+ in deportment from the groomers…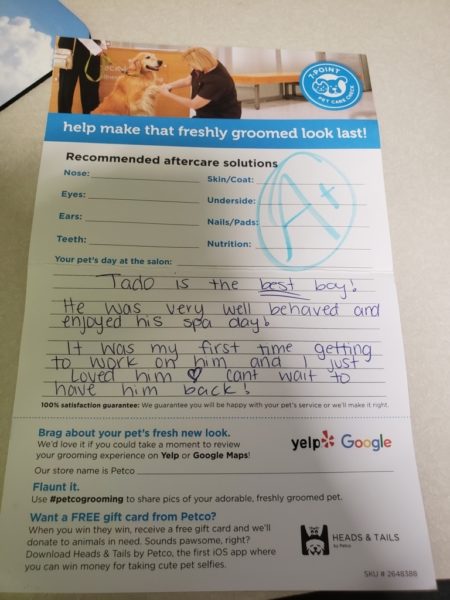 I'm not really sure if we're supposed to leave a yelp review for the groomer or Tado.
So some good news for a change!
Look at that face!!!!!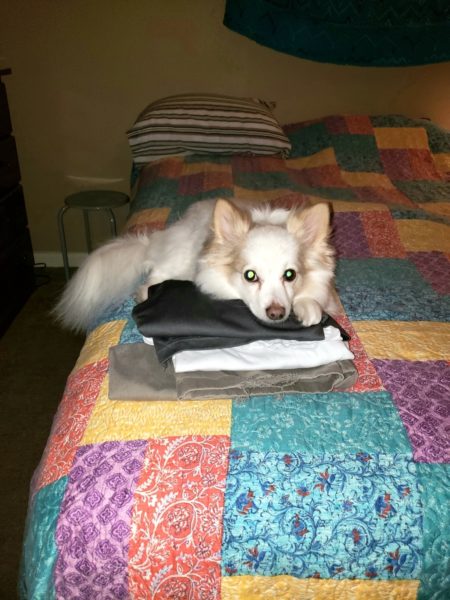 That face is now on its way to floof all over PapDad's neatly folded laundry!
With a floof floof here and a floof floof there,

Here a floof, there a floof, everywhere a floof floof.

Old MacFloofy floofed a floof, floof-ey, floof-ey, o!
Everyone remember to keep good thoughts for Shaun as he gets himself back to right, for Tado, and for PapDad's clean laundry!
Open thread!