On the Road is a weekday feature spotlighting reader photo submissions.
From the exotic to the familiar, whether you're traveling or in your own backyard, we would love to see the world through your eyes.
OzarkHillbilly
I first visited Las Pozas (The Pools) during the winter of 1988/89 and it was a surrealist wonderland. At that time it had yet to acquire its current name. We cavers called it "the bird house of Xilitla" or just "the bird house." Edward James had only been dead a few years. While his longtime friend and collaborator Plutarco Gastelum was responsible for it's care and upkeep, I suspect he was doing so with very limited resources. At the time, nothing much was being done. There was no gate or entry fee, we just walked in and explored, going wherever we wanted (or so it seemed at the time). The few caretakers walked about aimlessly, making desultory swings with their machetes at the encroaching jungle. Rusting rebar stuck out of the many unfinished concrete sculptures. At the time I fully expected the jungle to swallow it up, just like it had the Mayan pyramids a thousand years before.
Thankfully, my fears were unrealized. From the Wiki page: "In the summer of 2007, the Fundación Pedro y Elena Hernández, the company Cemex, and the government of San Luis Potosí paid about $2.2 million for Las Pozas and created Fondo Xilitla, a foundation that oversees the preservation and restoration of the site." Las Pozas now thrives and is much treasured by all Mexicans.
I want to apologize for the quality of the photographs. On that first trip I had a real camera and took a hundred or more photos on Kodachrome. Sadly they got eaten by my divorce. All my following visits (iirc 4) were during the between years. (between my marriages) Most of my Mexico travels were sans camera, but on at least 2 trips I did bring/buy disposable cameras. There is much that I remember seeing, the concrete bamboo forest, the aviary, his bedroom with the poems on the walls, and much more that I have no pictures of. It is so large and maze like that it is easy to return to the same sculpture 3 or 4 times via different routes and difficult at best to see it all in one day. But I give what I've got.
One can read more about Las Pozas at
Atlas Obscura   https://www.atlasobscura.com/places/las-pozas
The World Monuments Fund:   https://www.wmf.org/project/las-pozas
Wikipedia:    https://en.wikipedia.org/wiki/Las_Pozas
And of course, the Las Pozas web site:   https://www.laspozasxilitla.org.mx/
English:    https://www.laspozasxilitla.org.mx/en/index.html
One last thing, should one want to visit, I suggest avoiding the summer holiday months and also the days around holidays (especially Xmas). The crowds are not bad, and Mexicans are unfailingly gracious and polite but I always found a solitary experience to be far more fulfilling. The weather during the dry season has always been perfect for me. My one trip during the rainy season (early August) was humid but day time temps were in the 70s and 80s and quite pleasant to me. It did rain every day, sometimes torrentially. I cannot say how typical those temps may or may not be for Xilitla.
In case you can't tell, I have a hard time picking and choosing which pics to send. I have more, most of which are of lesser quality. A couple of the ones I've sent are of lesser quality, but I just couldn't quite leave them out.
The second set of photos will be up tomorrow.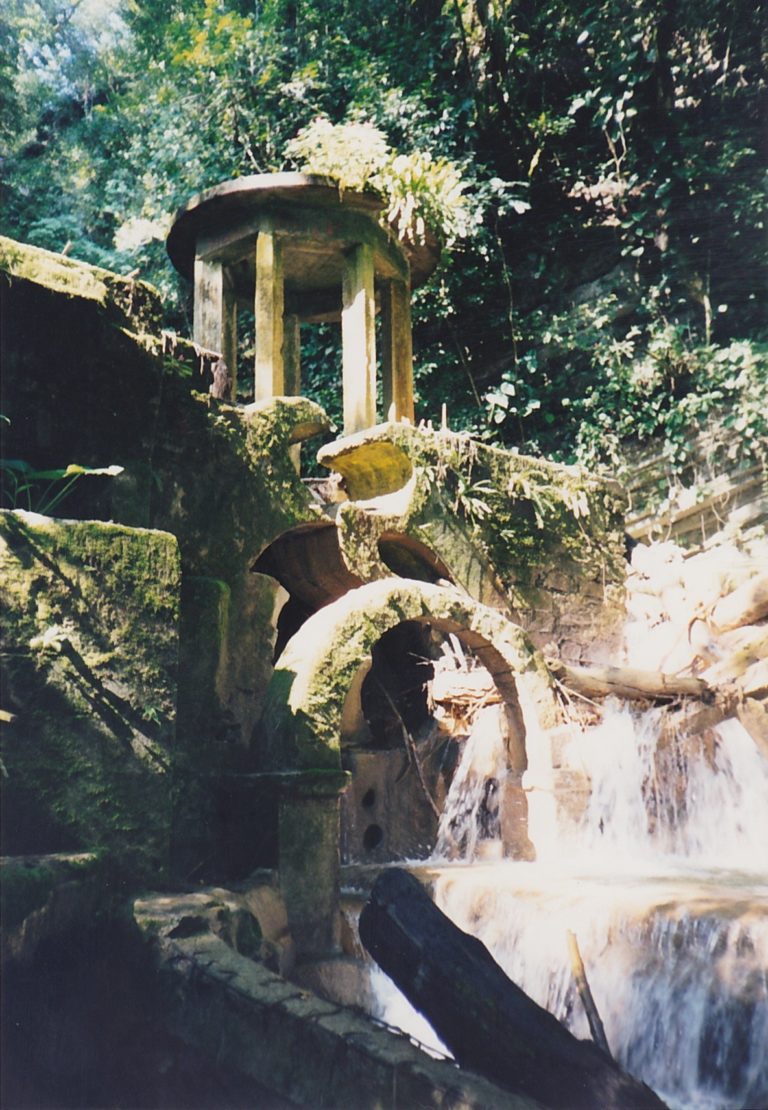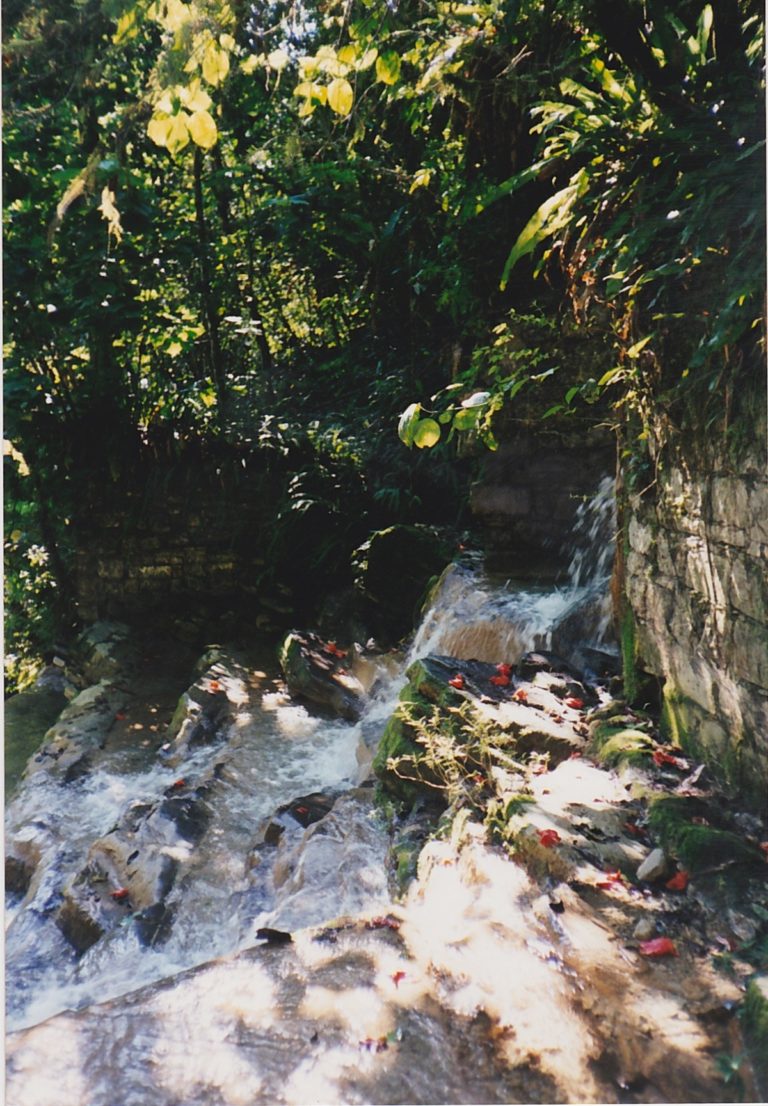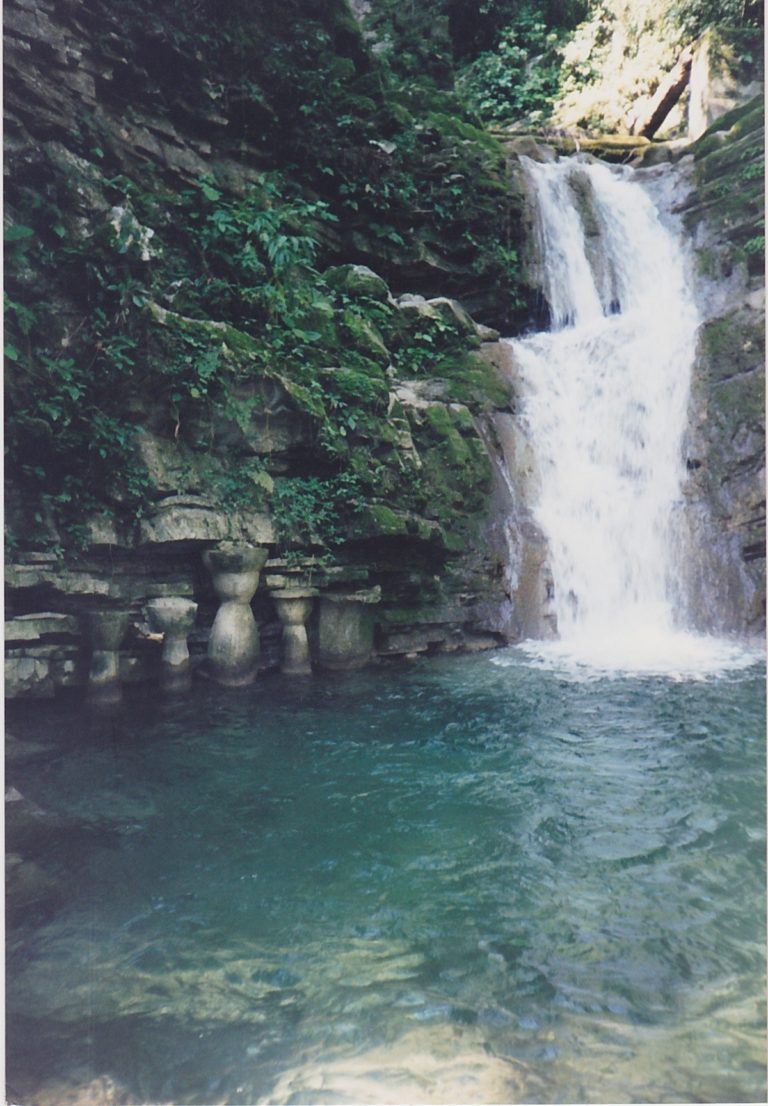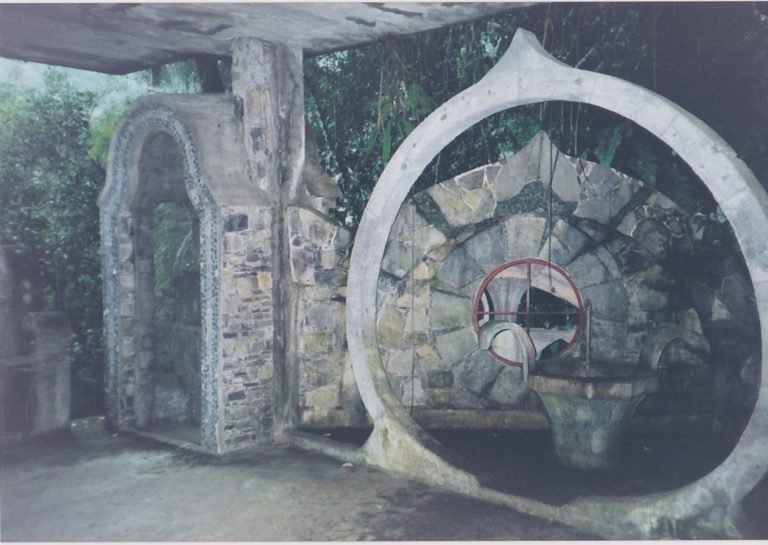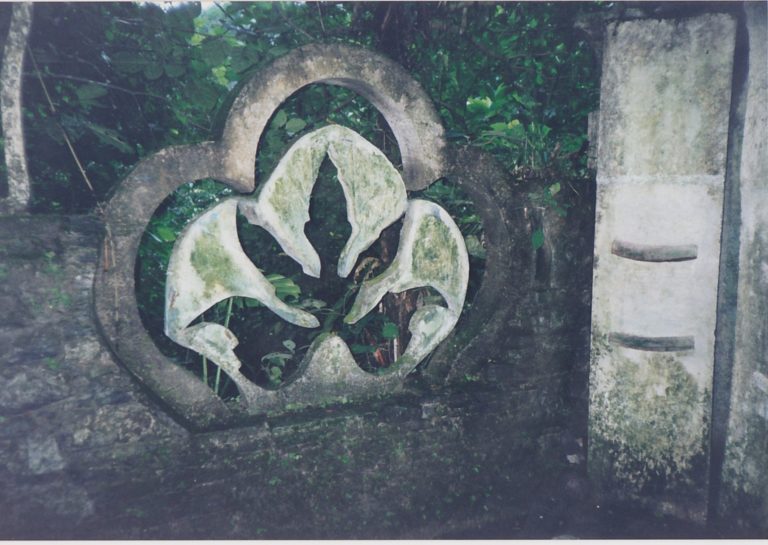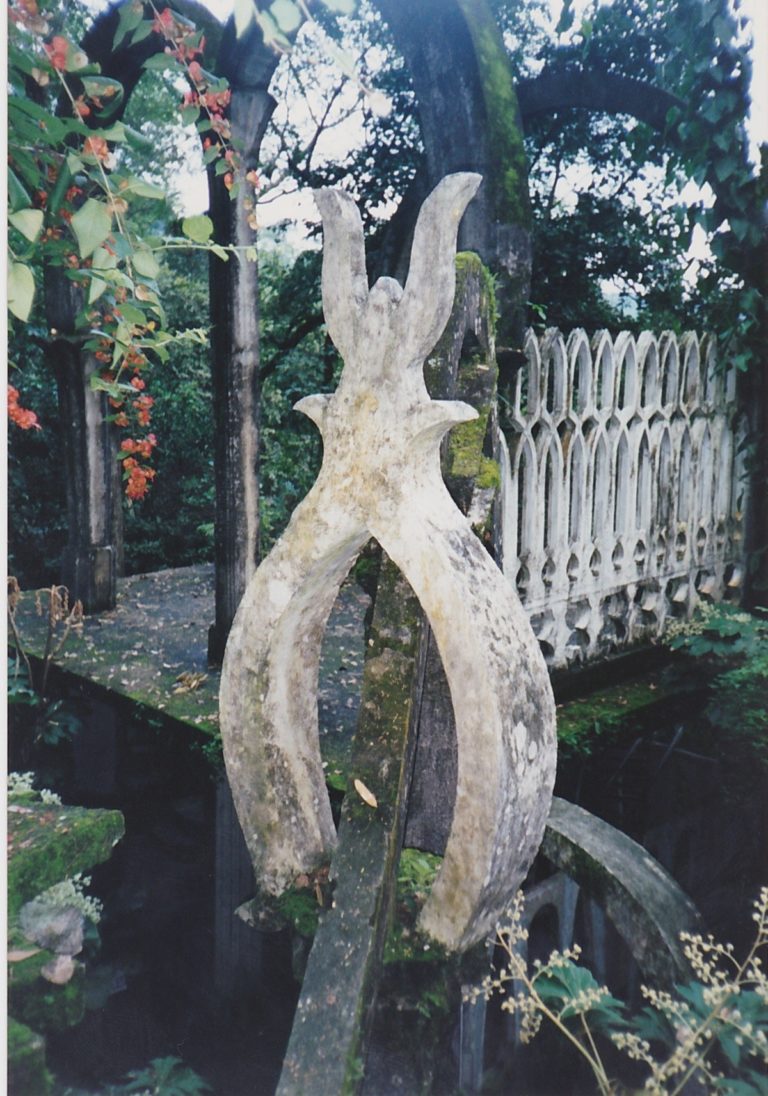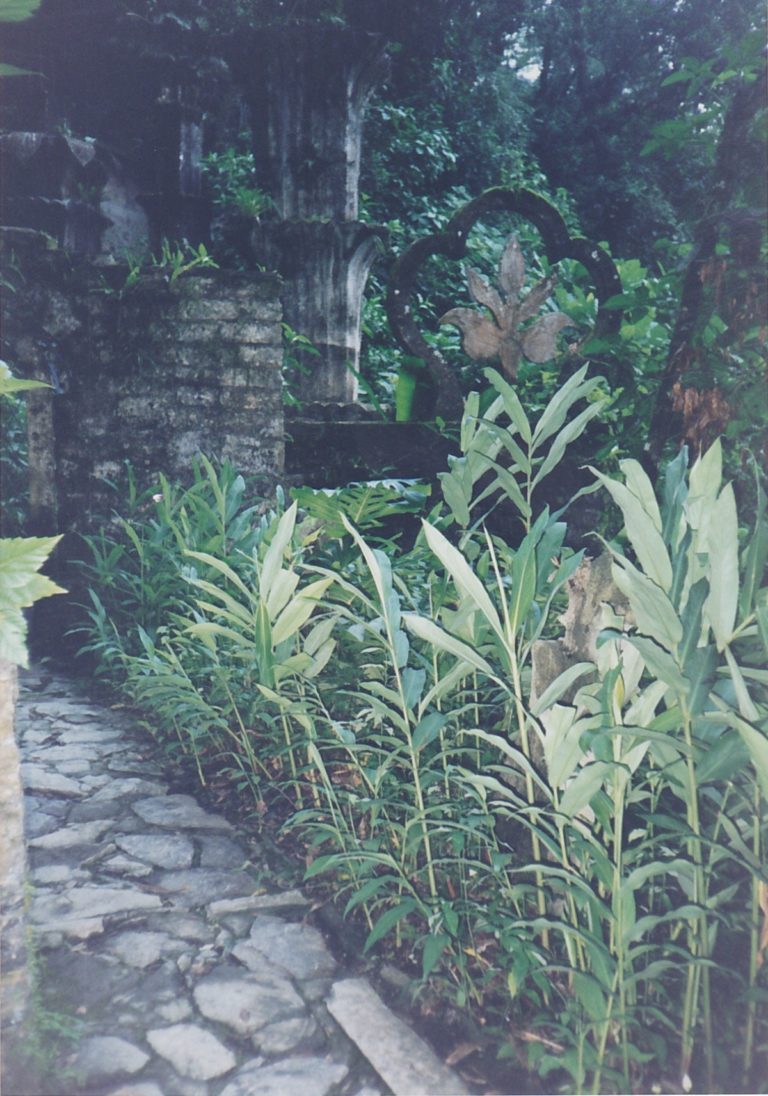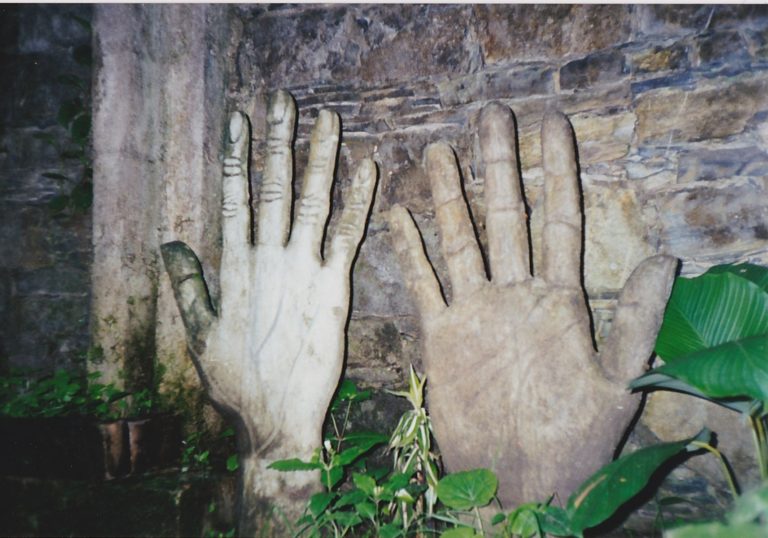 Las Pozas
A small detail about the Good Hands pic: On my first visit I found the hand carved forms for them. Looked all over for the sculpture but never found them/it. I took a pic of the forms but of course it got eaten by the divorce monster. When I found the hands on this later trip, I looked all over for the forms but struck out. I wish I still had that first pic, it would have been a nice companion.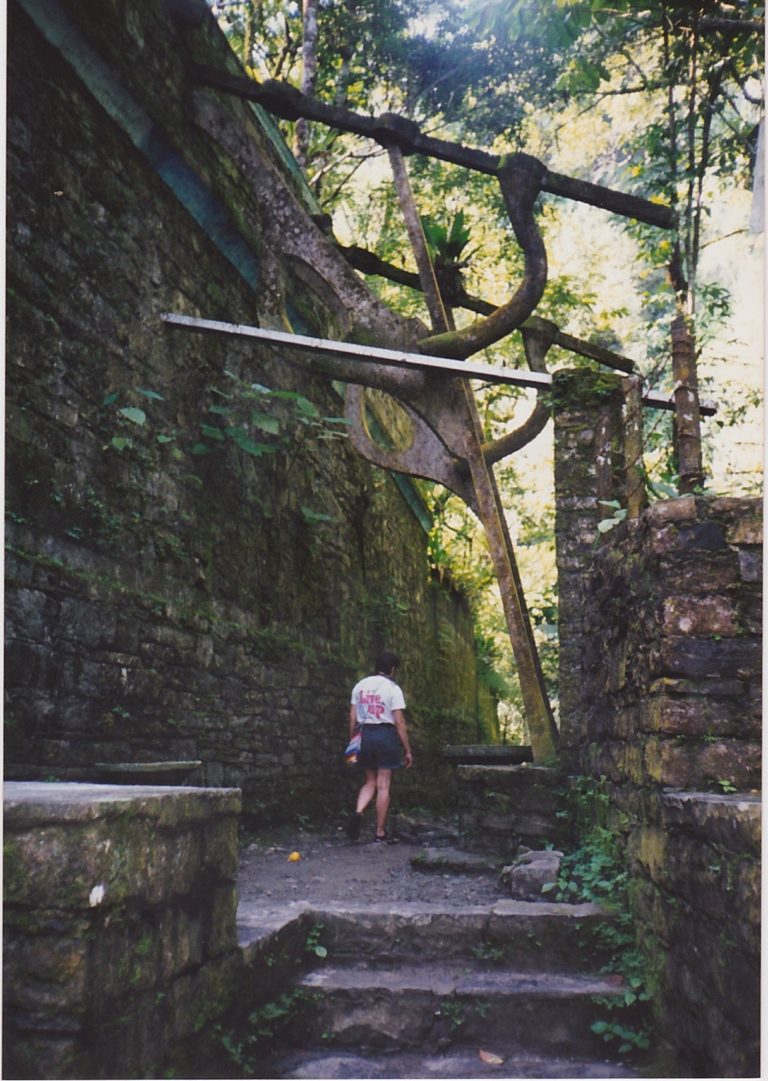 Las Pozas
The road to home.