My ability to read the news has suffered a lot this week. Not surprising, considering what's in it. But that's okay, because I'm an adult, which means I can play video games and watch TV whenever I want!
I'm positively drowning in good video games. Most recently I picked up Horizon Forbidden West, which I'd been waiting for for years. I absolutely loved the first game, which I got following a recommendation from one of you, so, thanks for that, whoever you were. Hoping this one ascends to similar heights.
TV-wise, Archive 81 on Netflix is pretty fun, if you're into horror. A little ludicrous at times but it doesn't pretend to be anything it's not. I wish I had some lighter fare to watch, though. I burned through all my sitcoms, including a rewatch of 30 Rock, which holds up great. So if anybody has suggestions…
Lastly, it's finally time for me to put in a plug for a short story of mine. This was published in November but I wanted to give it a little space and then confirm that I don't hate it. Good news: I don't. So if you're in the mood for some fantasy, feel free to check it out. The Unlucky Few Who Must Not Cast tells the story of a youngish mage being forced to attend twelve-step meetings for magic dependence.
Samwise, by the way, is doing great.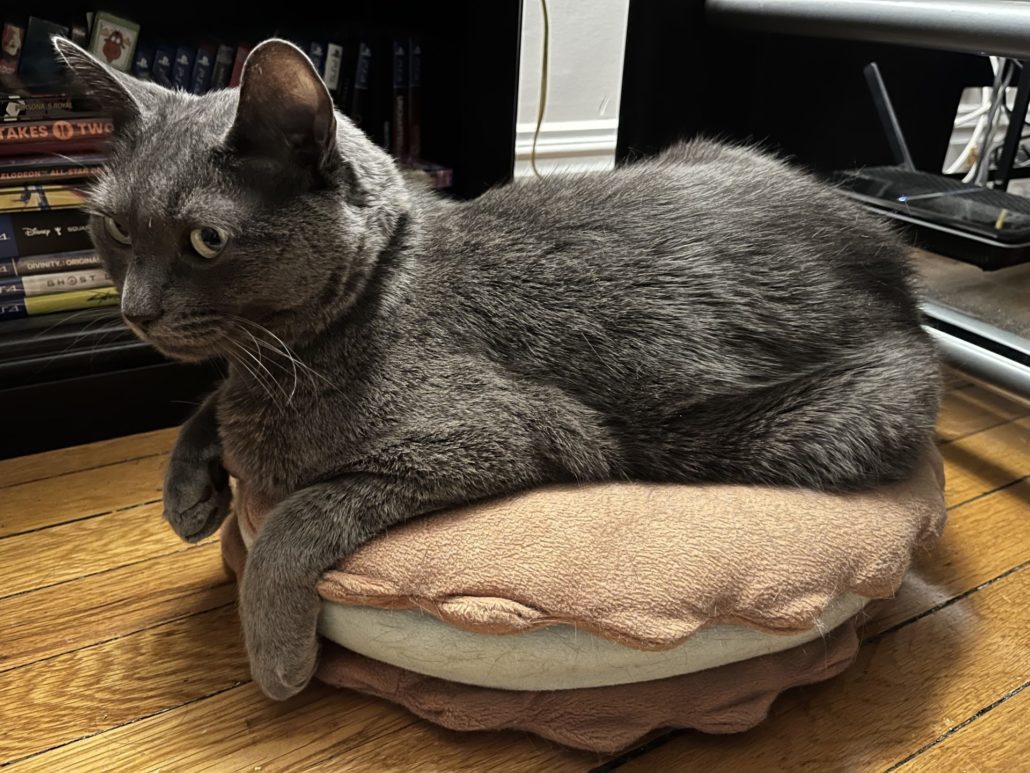 I just love his little pillow. As does he.
Consider this an open thread for non-news discussion!