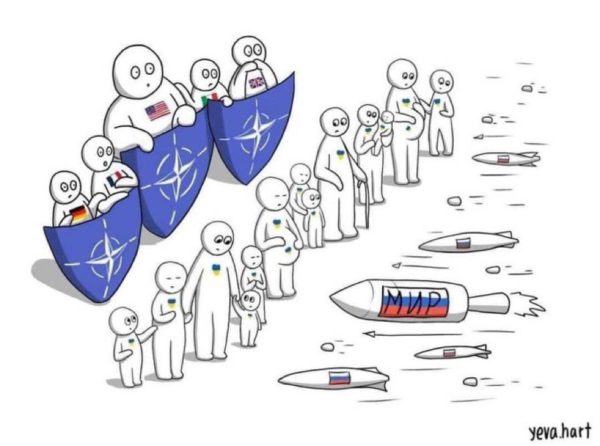 Let's start tonight with President Zelenskyy's video address he made earlier this evening in Kyiv. It has English subtitles.
Zelensky speaks of the strength and endurance of Ukrainians in latest late night address but also that Russia is "moving away from areas where we are beating them to focus on others that are very important. On those where it can be difficult for us." pic.twitter.com/OmOWZvwSYf

— Christopher Miller (@ChristopherJM) March 31, 2022
The Ukrainian Air Force would like your attention for a few minutes. @KpsZSU is the twitter account name for the Ukrainian Air Force, so when you see @KpsZSU in the copied and pasted tweets read it as Ukrainian Air Force.
⚡The Ukrainian Air Force would like to address misinformation published in multiple Western media outlets regarding the situation in the ?? sky and support from our @NATO allies.
More in ?(1/16)#ProtectUАSky #StopRussia #UkraineUnderAttaсk

— Ukrainian Air Force (@KpsZSU) March 31, 2022
As we defend our country against Russia

n

aggression, information is one of the most powerful weapons at our disposal. We ask journalists from all nations to take care to avoid supporting the Russian

army by spreading inaccurate information. (2/16)

Myth: Ukraine's successes on the ground will win the war.

Truth: Air superiority is the deciding factor in this war. Air superiority has played a key role in all wars since WWII. (3/16)

Dominance in the air allows a combatant to quickly and effectively attack the enemy's ground troops, supply chains, and other essential military objects. Air superiority also provides powerful protection for one's own ground and naval forces. (4/16)

Myth: Ukraine's air force is equipped to effectively defend the country against Russia.

Truth: Russia's air force is many times larger than Ukraine's and has access to more advanced radar and missile technologies. (5/16)

Ukraine's air force cannot close the sky over

Ukraine

or gain air superiority due to a large discrepancy in equipment and technologies. (6/16)

Due to this major imbalance between the

Russians

and

Ukrainian

air forces,

@KpsZSU

has been urgently requesting more modern fighter jets and air defense tools from its allies since the outset of the war. (7/16)

Over the past month, our air force has sustained losses; as equipment is destroyed by

Russian

forces or damaged in action, our need only grows more urgent. (8/16)

Myth: Stingers will make up for the

@KpsZSU

equipment shortfalls.

Truth: Successful defense against

Russian

threats in the air (including cruise missiles, among others) requires fighter jets as well as medium- and long-range surface-based air defense systems. (9/16)

Stingers have a limited range and functionality; cannot compensate for a lack of modern fighter jets and medium- and long-range missile defense systems. Kamikaze drones are designed to destroy targets on the ground and also cannot defend against

Russian

aircraft and missiles. (10/16)

We have not received the tools we need to defend our sky and achieve victory. In the sky, the greatest need is for fighter jets – F-15s and F-16s of the fourth generation or higher would be sufficient;

Ukrainian

pilots can learn to fly these with just 2-3 weeks of training. (12/16)

Unlike Soviet-era MiG-29s, these jets are equipped with the advanced technologies used by the enemy, including advanced radars and modern missiles. On the ground, air defense systems can prevent airstrikes and missile strikes. (13/16)

Russia has fired well over 1,000 ballistic and cruise missiles and dropped hundreds of tons of unguided bombs over the cities and towns of Ukraine

. Most could have been intercepted if Ukrainian territory were covered by the required number of efficient air defense systems. (14/16)

Ukraine currently operates long-range S-300 (SA-10) missile systems and medium-range BUK-M1 missile systems. However, these are outdated, Soviet-era systems that are no match for Russian systems, such as the S-400 and others. (15/16)

To effectively protect

Ukraine

, the optimal solution would be Patriot systems from the

United States

or the cheaper, more mobile NASAMS systems from

Norway

. In addition,

Ukraine

could also use more Soviet-era S-300 and BUK-M1 systems, which are also currently effective against the enemy. (16/16)
To me the most interesting part of this thread is tweet #12, which states that Ukrainian pilots could get up to speed on F-15s and F-16s with only two or three weeks of training.
Much more after the jump.
War for Ukraine Update 37: The Ukrainian Air Force Has a Few Important Things It Would Like To SharePost + Comments (105)