The impact of Russia's unprovoked invasion of Ukraine has been devastating. And while the situation continues to escalate, so does the need for help—from emergency relief on the ground, to support for those fleeing to neighboring countries.

Many of our Obama leaders in Europe are on the front lines of this war. Devoted to creating lasting change in their communities, and advancing the principles of democracy, equality, and human dignity, they are assisting along the border and adapting their work to bravely support those in Ukraine during this time of crisis.

We reached out to our leaders network to identify the organizations listed below that are doing critical humanitarian work right now. We hope you'll consider making a donation to amplify these efforts.

As President Obama stated, "People of conscience around the world need to loudly and clearly condemn Russia's actions and offer support for the Ukrainian people."

Help the people of Ukraine by supporting one of these organizations:

Ukrainian Obama Leader Yuliia Sachuk's organization, Fight for Right, promotes and protects the human rights of people living with disabilities in her community. In response to the crisis, Fight for Right is coordinating accessible shelter, evacuations, and emergency services–ensuring those living with disabilities aren't left out of the humanitarian efforts. Their Go Fund Me page is the place for direct donations.

Obama Leader András Léderer and his team at the Hungarian Helsinki Committee have been helping provide free-of-charge legal assistance and representation to refugees in Hungary for decades. Right now, they are focused on helping asylum seekers from Ukraine find professional and free legal assistance.

Following reports that a number of African and Indian students have faced discrimination and racism at the border of Poland while trying to escape to safety, Fundacja Ocalenie has stepped in to provide support.

The Kyiv Independent, an English-language media outlet, was launched three months ago and was created on the principles of independent journalism and free-press. The goal of their Go Fund Me campaign is to keep the accurate news coming.

This Polish organization is offering a free crisis hotline to assist people who are being affected by the Ukrainian crisis, including individuals who have fled the country, families worried about the well-being of their children, and those who have relatives in Ukraine and are feeling a sense of hopelessness.

A Hungarian nonprofit that has experience helping severely traumatized asylum seekers, refugees, and their family members. They provide counseling and advanced psychiatric support.

The Urgent Action Fund is helping support women, transgender, and nonbinary activists on the ground in and around Ukraine, by providing flexible funding, access to communication channels, and medical support.

IOM is scaling up its humanitarian operations in Ukraine and neighboring countries, providing emergency services in health, shelter, winter supplies, and protection.

This Polish NGO has been providing pro bono legal work for migrants and refugees since 2005. Due to the rapidly changing rules and individual cases of those fleeing Ukraine, the Association for Legal Intervention just launched a dedicated legal portal to provide prompt legal advice.
I will be adding these to WAR IN UKRAINE – located in the blue category bar up top and the top item in the mobile menu.
Someone suggested stickers.  If you want one, you now have a choice of four: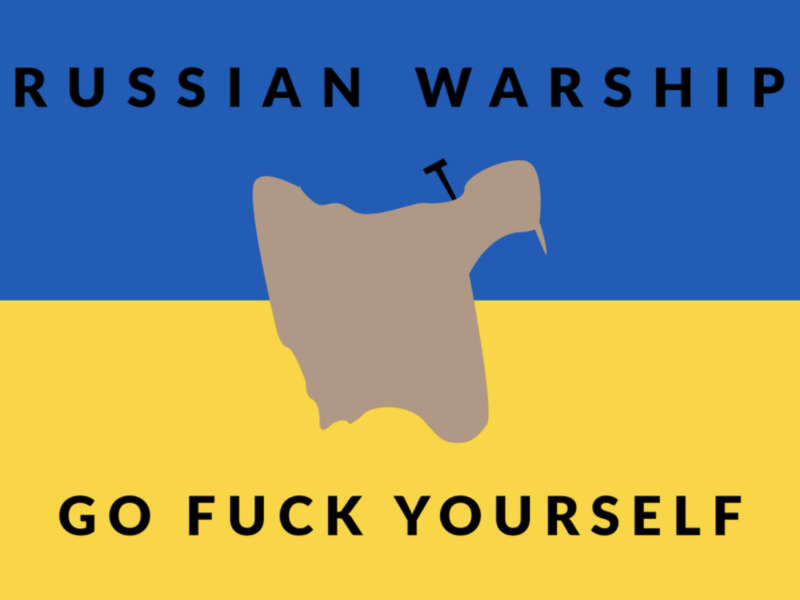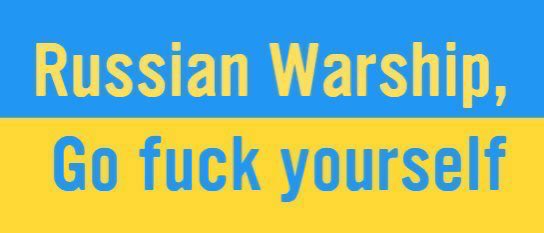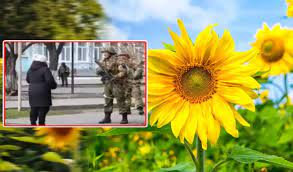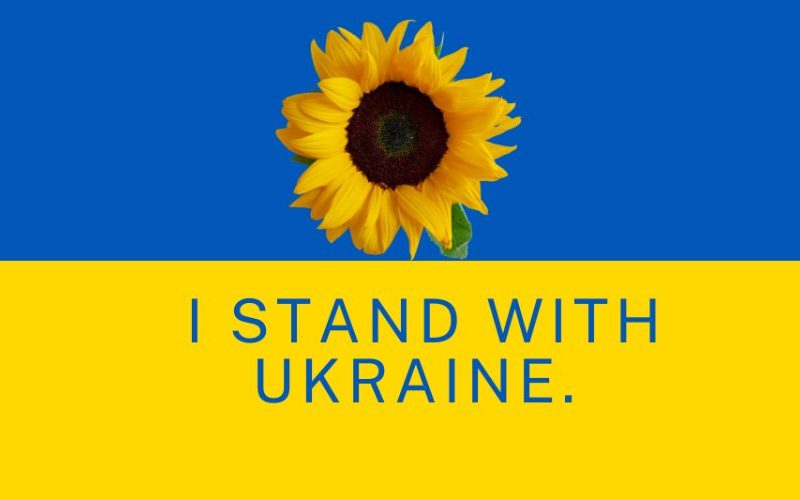 Much respect to the people of Ukraine.  And their leaders.
---
ActBlue Donations: Balloon Juice for Ukraine
International Fund for Animal Welfare: IFAW has partnered with the Poznań Zoo in Poland to provide temporary shelter and care for wildlife rescued from the conflict in Ukraine.   And they are rushing emergency aid to animal shelters in Ukraine.
World Central Kitchen:  Feeding people in Ukraine and refugees at the border
Americares Foundation: Americares has an emergency response team on the way to Poland to support health services for families affected by the escalating humanitarian crisis in Ukraine. The team, which is headed to Krakow, has expertise in coordinating large-scale shipments of medicine and relief supplies and mobilizing emergency medical teams in crisis situations
International Rescue Committee: The IRC is working with partners in Poland and Ukraine that are quickly mobilizing resources to provide critical support to civilians forced to flee their homes.
ActBlue took away their thermometers, so all we get is this horizontal bar. DougJ has written to ActBlue asking if there is a way to get the thermometers back, but we don't hold out much hope. In the meantime, this horizontal bar is what we get.
ActBlue splits evenly between all 4 of these organizations by default, but if you don't want to give to all of them and just want to give to one or two or whatever, click on "Customize the amounts" BEFORE you select your payment method.  I split between World Central Kitchen and the Animal Welfare fund, and it worked just fine.  
.