On the Road is a weekday feature spotlighting reader photo submissions.
From the exotic to the familiar, whether you're traveling or in your own backyard, we would love to see the world through your eyes.
It's chunky birds Monday.  On Tuesday arrive takes us to the Ukraine research facility in Antarctica, followed by churches with Big R, we head to the Redlands with BillinGlendale, and The Dangerman finishes off the week with lighthouses.
Albatrossity
Week 2 of the Chunky Bird series has an international flavor, featuring birds from North America, Tanzania, and New Zealand, as well as one bird who travels to and from Alaska to NZ twice a year.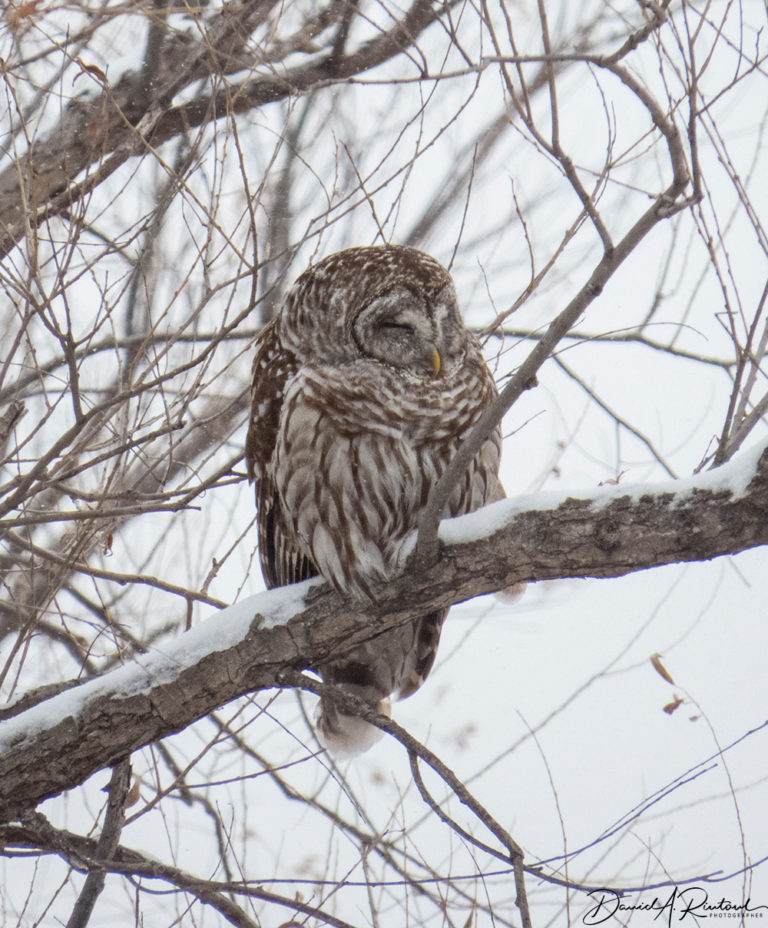 Near Manhattan KS
March 1, 2015
Many owls are round and fluffy, but especially in cold weather. This Barred Owl (Strix varia) was waiting for a snow squall to stop before resuming its hunt.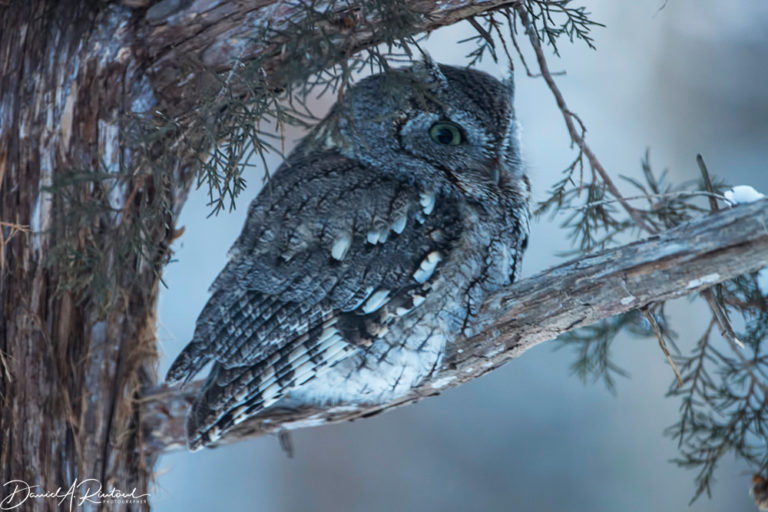 Near Manhattan KS
February 6, 2014
This Eastern Screech-owl (Megascops asio) was also waiting for the snow to end, and amazingly it was waiting in a cedar tree just a few feet from my dining room window. These birds are actually more common than you might imagine, but their small size and cryptic coloration help them stay out of sight. And since they can be prey for larger owls (our neighborhood has both Great Horned and Barred Owl pairs), they don't tend to make much noise if they know other owls are around.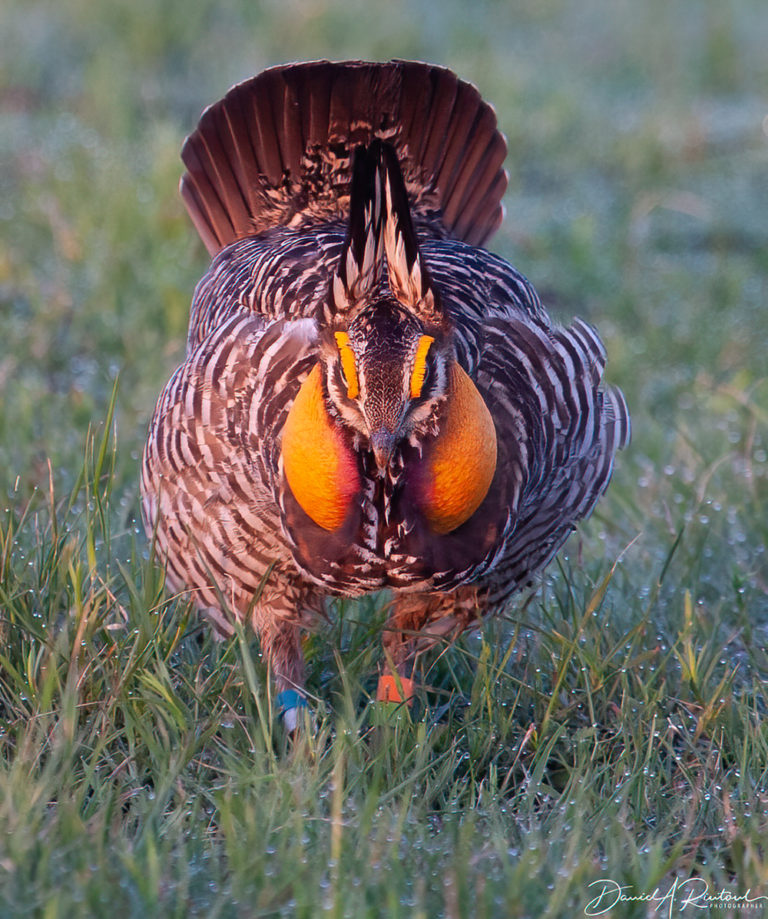 Konza Prairie Biological Research Station
April 28, 2017
Another example of "does the camera make me look fat", this Greater Prairie-chicken (Tympanuchus cupido) male is all puffed up with pride (and testosterone) as he dances for the ladies on a lek on Konza Prairie. By the time you jackals are reading this, the local Flint Hills pastures will be hosting this spectacle, and it is a show that you really should have on your bucket list.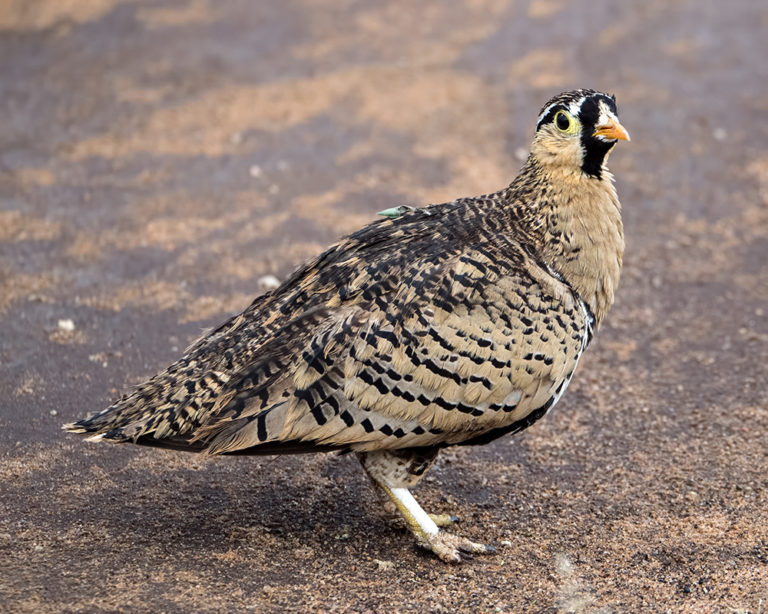 Tanzania
May 15, 2018
Another chicken-like bird who looks plump and tasty, this Black-faced Sandgrouse (Pterocles decorates) male halted his amble down a dirt track in the Serengeti to gaze at a carload of strangers and cameras. He must have thought the aliens had finally landed! Interesting fact: this grouse-like bird with the word grouse in its name is not closely related to chickens or other grouse like the prairie-chicken above (Galliformes). Current taxonomies place them in their own order (Pterocliformes), and they are thought to be more closely related to shorebirds than to chickens.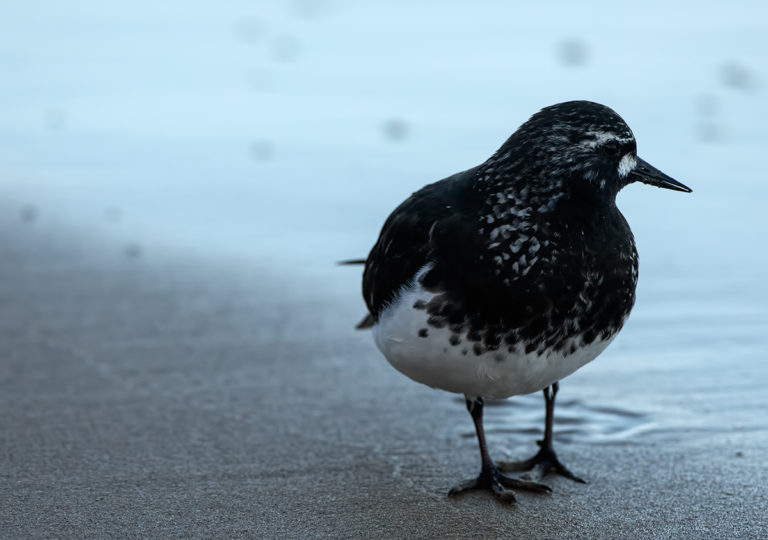 California
April 14, 2018
Speaking of shorebirds, this chunk-style cutie is a Black Turnstone (Arenaria melanocephala) is only found on the western coasts of North America, unlike its cosmopolitan cousin the Ruddy Turnstone.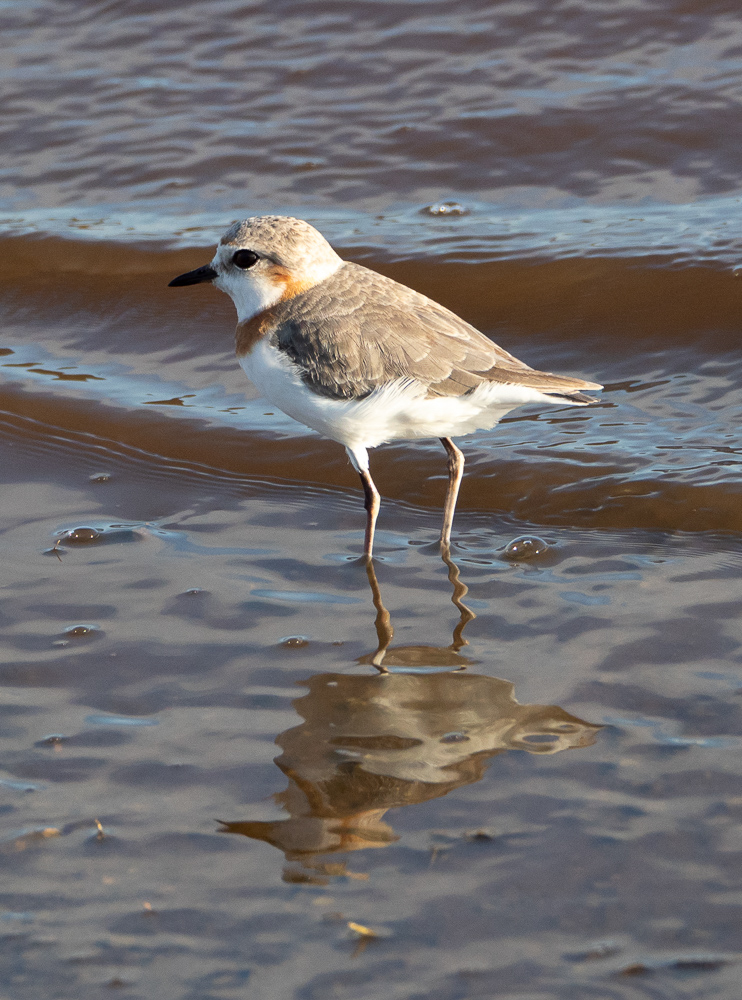 Tanzania
May 20, 2018
Another well-rounded shorebird, this Chestnut-banded Plover (Charadrius pallidus) is a resident of saline lakes in the Rift Valley of eastern Africa. This is not an abundant species (estimated at fewer than 20,000 individuals total), so I felt fortunate to see one.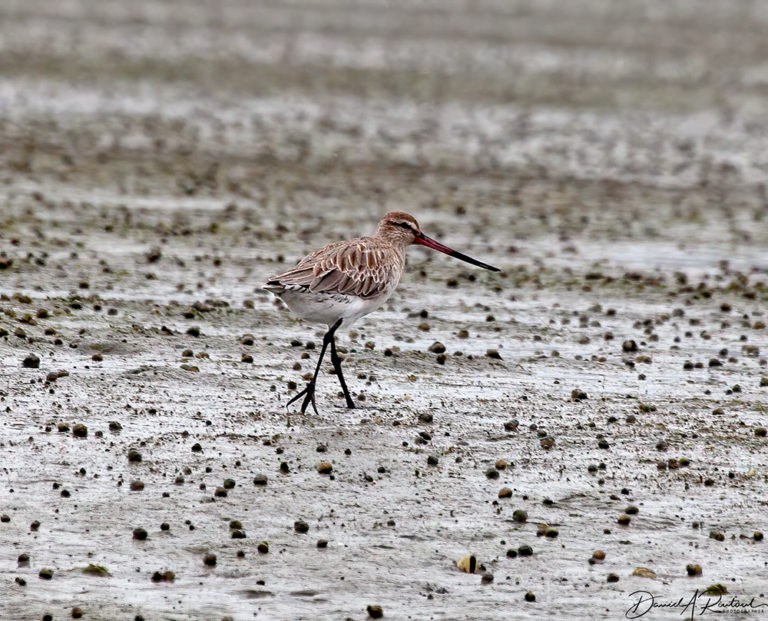 New Zealand
January 6, 2015
Here is the current reigning world-champion chunky bird, the Bar-tailed Godwit (Limosa lapponica). In preparation for a phenomenal migration (from the southern coast of Alaska, making a 7000 mile long nonstop flight to New Zealand and Australia), the body weights of individual birds of this species include up to 55% fat. That high-octane fuel is all depleted after that 7-8 day nonstop flight. Neither WeightWatchers nor Jenny Craig diets can take you from 55% body fat to 0% in a week!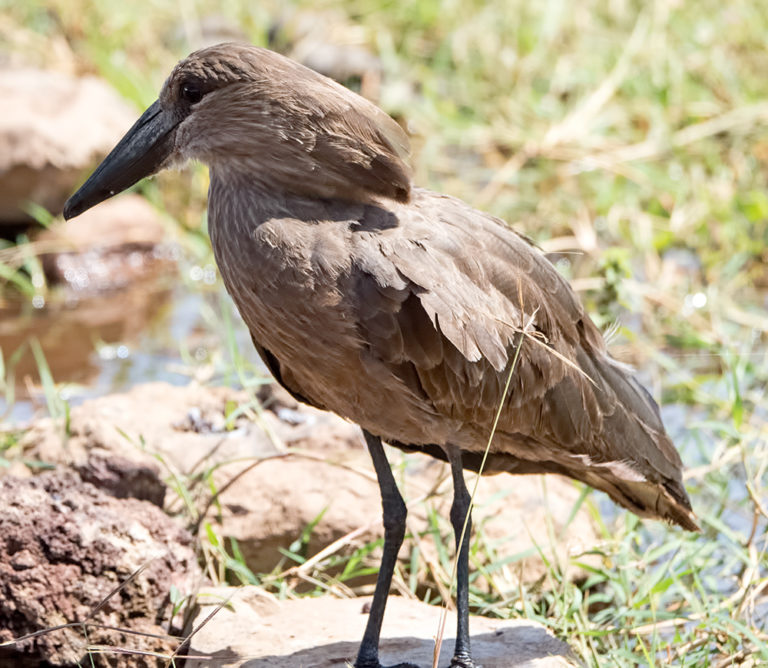 Tanzania
May 17, 2018
This bird may not be chunky, but it has a chunky-looking head! The Hamerkops (Scopus umbretta, literally dark-brown hammerhead)) is a wading bird, but is not closely related to storks and herons. Its closest relatives seem to be the pelicans.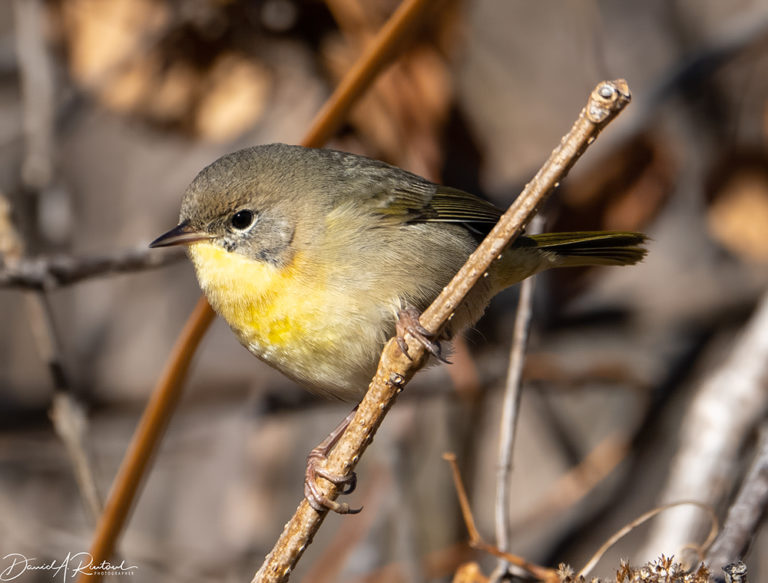 Near Manhattan KS
November 24, 2019
Closer to home, and more in the category of cute yellow chunky bird, is this first-year male Common Yellowthroat (Geothlypis trichas). By the next spring he would have been sporting that black bandit mask, but you can start to see its five-o'clock shadow on his cheek even in this fall portrait.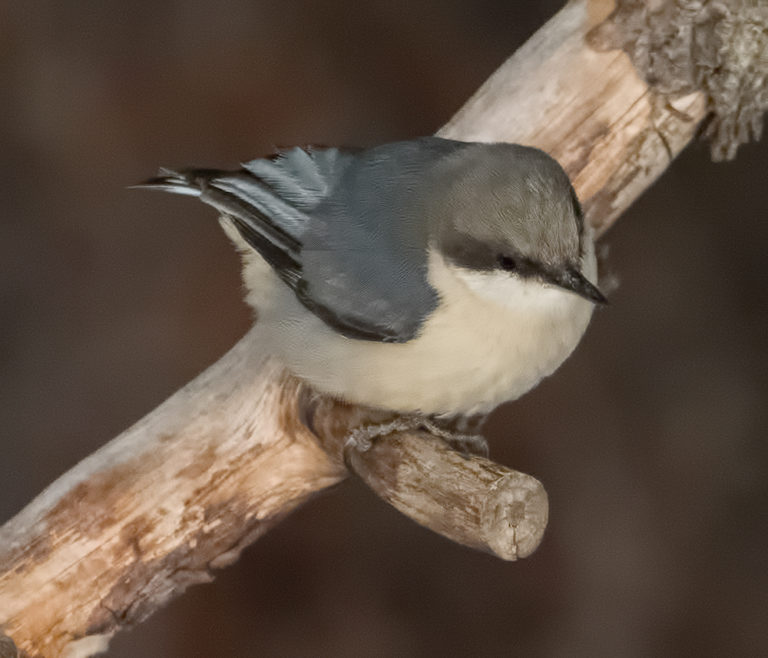 California
April 17, 2018
Truly one of the cutest chunky birds in North America, this Pygmy Nuthatch (Sitta pygmaea) ends the list for today. These little guys flit through the coniferous forests of western North America, making an amazing variety of bips, kips, toots and squeaks as they go.