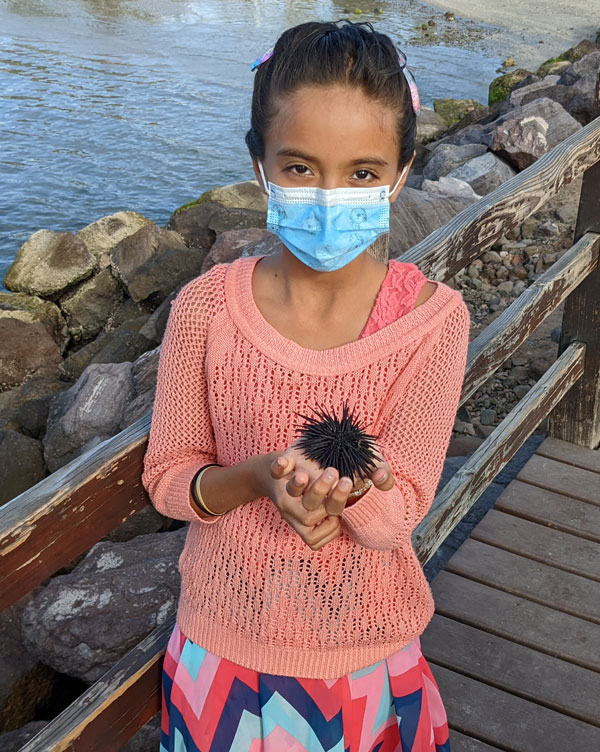 This poor child's joy at finding an urchin is obviously mediated by the horror of having to wear a face mask, outdoors. If she were lucky enough to live in los Estados Unidos, she wouldn't have to wear one. Here in the obviously backward country of Mexico, face coverings (cubrebocas) in urban areas are universal indoors, and common outdoors. In the rural areas, this is a little less true, but most clerks and waiters still wear them. Hand sanitizer and temperature checks are the doors are still pretty common, as is the use of KN95 and surgical masks, rather than cloth.
I really don't understand the rush to discontinue face coverings in schools, which have been shown to work, a couple of months before the end of the school year. If we didn't have a chorus of screaming idiots whining and crying about the dreaded mask, it would probably look a lot like Mexico in our towns and cities, and fewer people would be sick or dying.
Obligatory picture of the Virgin of Guadalupe after the break.