First, a bit of levity.  Subaru Diane sent this to me.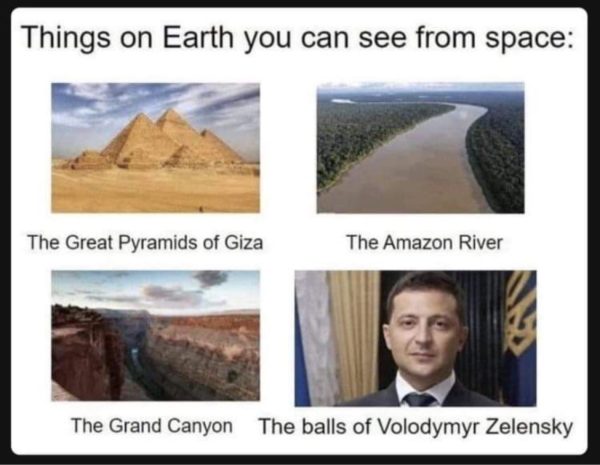 So everyone was a big help on Saturday, responding to my call for help in clarifying some of the military jargon and acronyms that are being thrown around in comments about Ukraine.  (Saturday's post is linked below.)
The first draft of the War in Ukraine lexicon is done, and I need your help once again in adding terms that are missing and correcting things that are not quite right.
Whether you're up for contributing to the lexicon, or you are like me and you had no idea what most of those terms mean, please check it out.
The war lexicon is the first item under WAR IN UKRAINE, which by now you all know is in the blue category bar up top, and the first item in the mobile menu.
?