Please watch the 10-minute video below.  President Zelensky: Day 17 of the war is over.
Zelensky' late-night address: Day 17 of the war is over. "The Russian invaders cannot conquer us. They do not have such strength. They do not have such spirit. They rely only on violence. Only on terror. Only on weapons, of which they have a lot." pic.twitter.com/N0DoBPyVmZ

— Christopher Miller (@ChristopherJM) March 13, 2022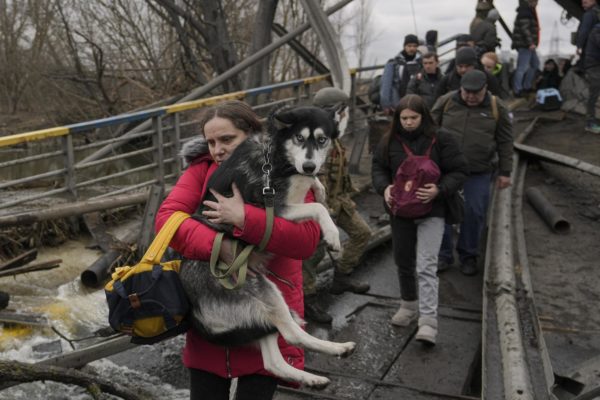 I'll happily pay more for gas for her. pic.twitter.com/MxUPgUnKYK

— bettemidler (@BetteMidler) March 11, 2022
This is an 18-minute interview with Alexander Vindman.  Well worth your time.
"You and me, we are the same."
That's what he said to me.  The fellow who was working at the counter of the restaurant that serves Greek food, gyros and Italian Beef.  You and me, we are the same.  He had asked me some question while I waited for my order, and I had answered.  You and me, we are the same.
That's what I am thinking as I watch what is happening in Ukraine, except they are rising to the occasion in a way way that I somehow doubt we would if this were happening here.  We can't even comprehend that it could happen here.  Nothing is possible, until it is.
This war in Ukraine, for the survival of Ukraine, feels different.  Listening to President Zelenskyy as he talks, I imagine that this was what it was like for people huddled around the radio listening to war news in real time.
Why does this war feel so different?  Every war and every war possibility, starting with Vietnam, felt like a mistake.  My reaction was always no, please, no more war mongering, get us out of that war, do not get us into this war.  But this war isn't about saber-rattling or oil or power for power's sake.  This war is the front on the war for democracy not autocracy.  Ukraine is fighting for all of us.
Does this war feel different for you?