On the Road is a weekday feature spotlighting reader photo submissions.
From the exotic to the familiar, whether you're traveling or in your own backyard, we would love to see the world through your eyes.
More chunky birds from Albatrossity, and the promise of Spring!  BillinGlendale gets a new phone, so we get pics from the new toy.  Plus, we have the last 3 installments of Uncle Eb's SE Asia Valentines 12-part series this week.  If you have enjoyed the series, I hope you will let him know!
Albatrossity
Week three of chunky birds ought to get us to springtime, and perhaps then there can be some travel to find some spiffy spring-plumage birds and landscapes. We'll see!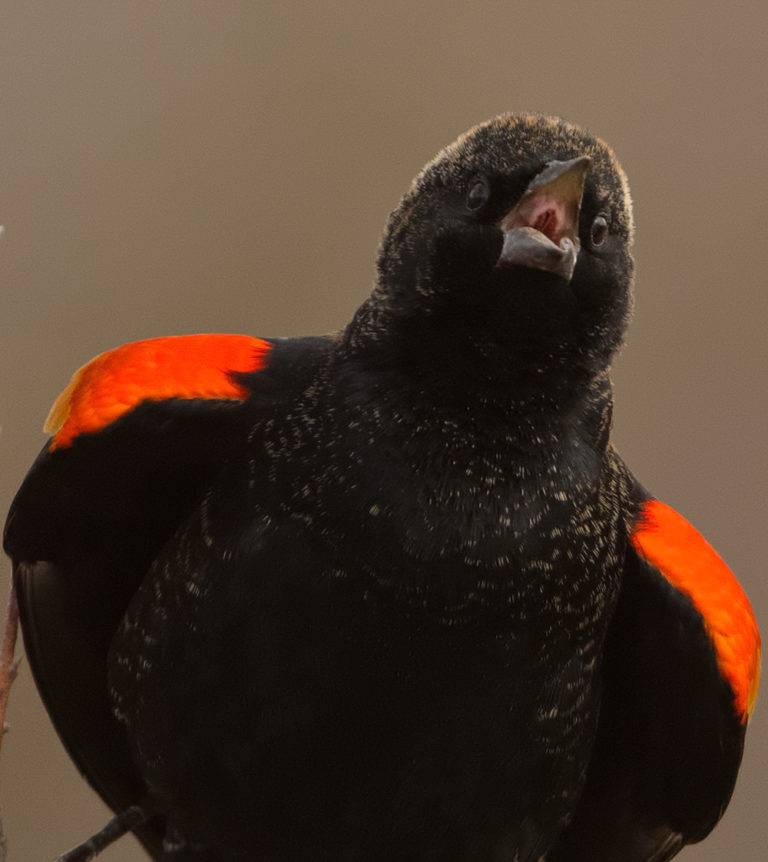 Near Manhattan KS
February 15, 2018
Speaking of springtime, this Red-winged Blackbird (Agelaius phoeniceus) certainly was feeling the season. He still has some of the brownish feather edges that are a hallmark of winter plumage in this species; those typically wear off over the winter, revealing his bold black and red spring finery. But early or not, he was fully fluffed up and tuned in.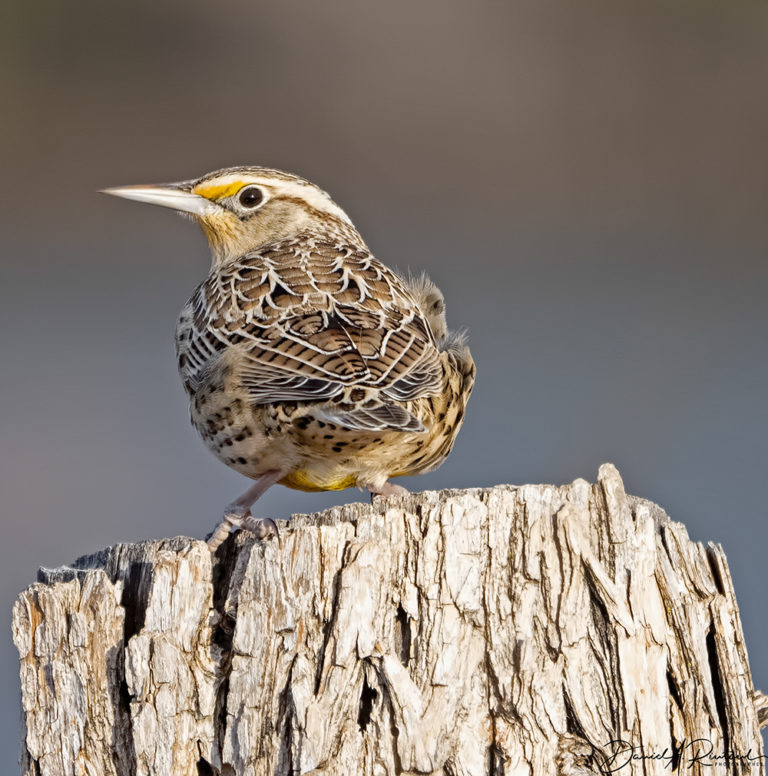 Near Manhattan KS
October 21, 2019
Another icterid, this Western Meadowlark (Sturnella neglecta) was trying to look roundish, but remains a bit pointy-looking with that long dagger of a beak. This is the state bird of Kansas, and their bubbling song is a sign of late winter and early spring.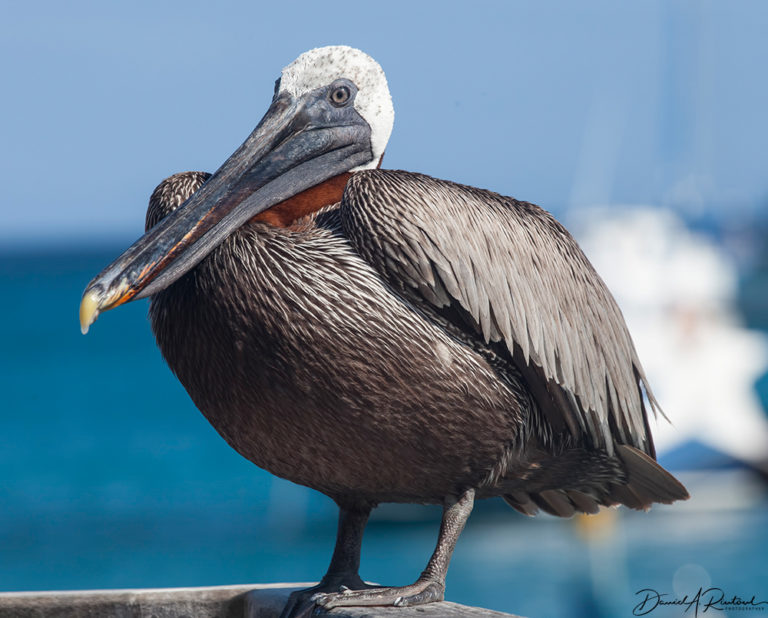 San Cristobal, Galápagos Islands
August 6, 2015
Plump and perched, this Brown Pelican (Pelecanus occidentalis) looks quite well fed, and probably was, given the abundance of fish of all types in the Galápagos Archipelago.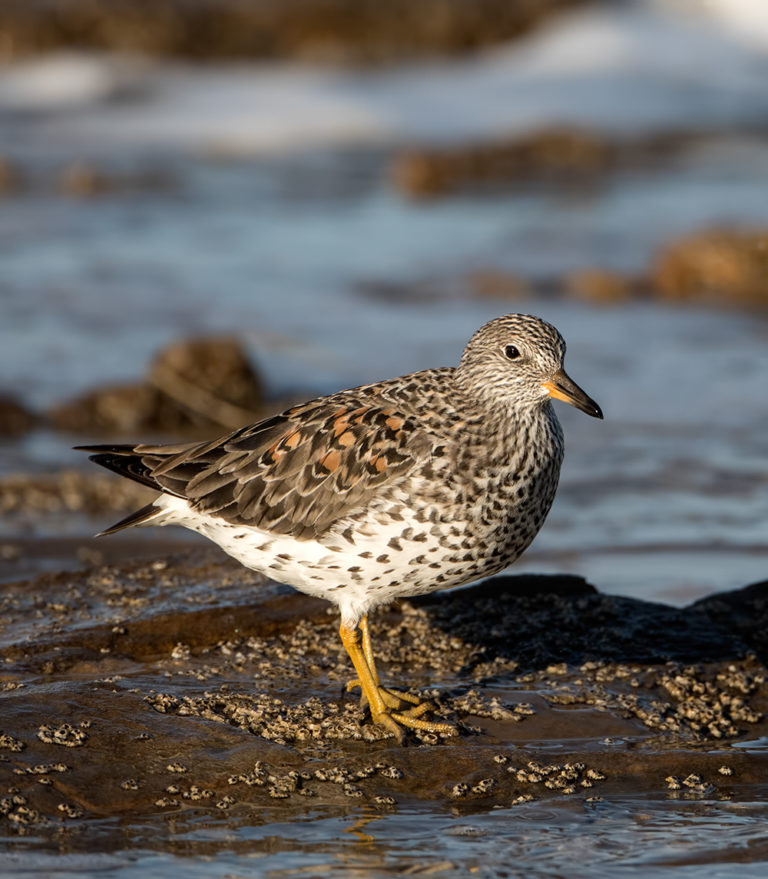 Bolsa Chica State Beach, California
April 14, 2018
"Stocky" and "stout" are two of the most common adjectives used in field guides to describe the Surfbird (Aphriza virgata), and that dumpling look is enhanced by the short thick legs of this shorebird. It is aptly named, spending its winters on rocky wave-splashed coasts. But the rufous feathers on the back of this bird say that it is a breeding adult, preparing to head out for the interior of Alaska for the summer.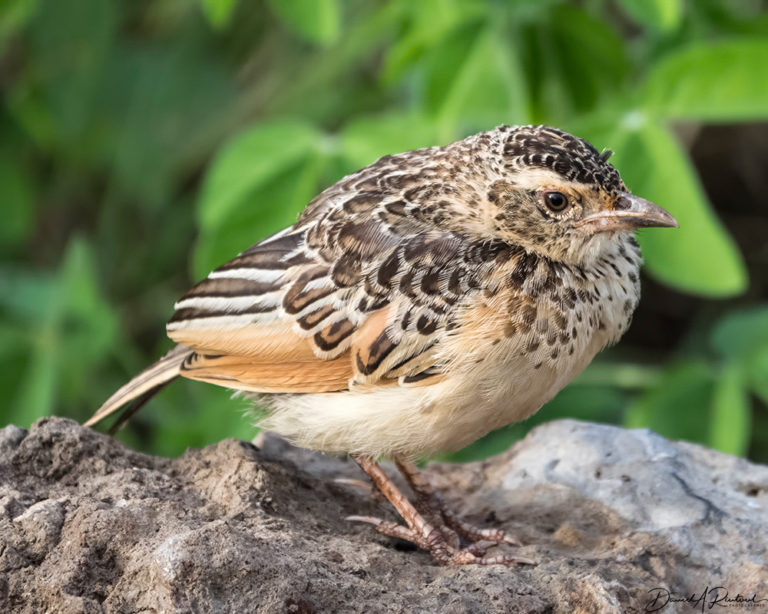 Ngorongoro Crater, Tanzania
May 27, 2018
One of the most common birds of the East African savannah, this Rufous-naped Lark (Mirafra africana) from Tanzania does not have a rufous nape, as you might have noticed. Although some subspecies of this widely-distributed bird might have that feature, it sure wasn't obvious in the birds that I saw. It does have a lovely song, reminiscent of the Eastern Meadowlark to my ear.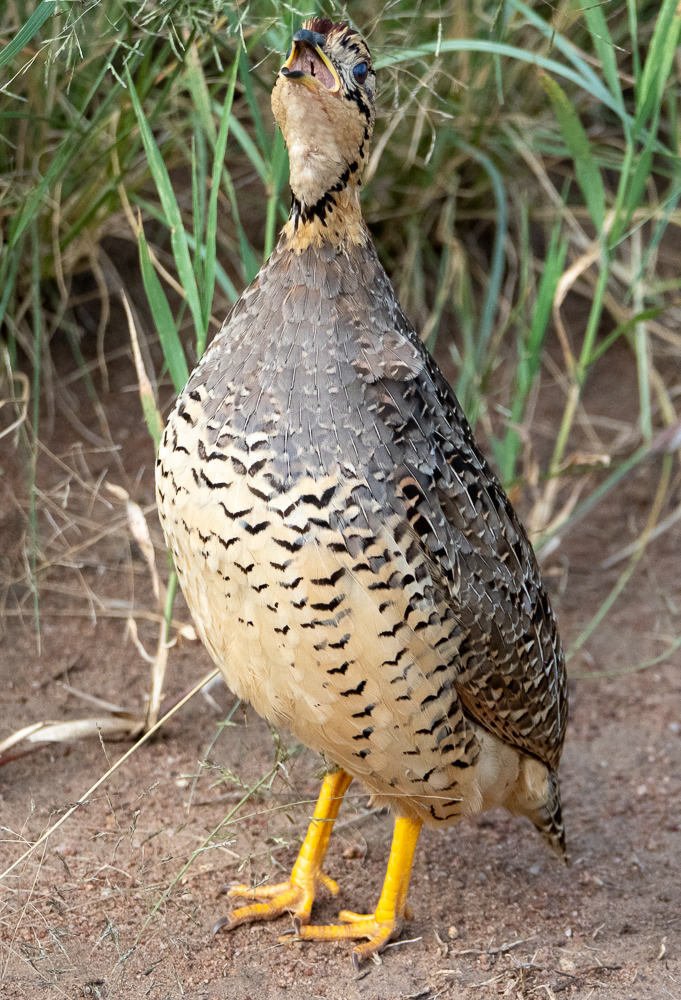 Serengeti National Park, Tanzania
May 21, 2018
A not-so-melodious African savannah species, this Shelley's Francolin (Scleroptila shelleyi) was calling in response to its pals, who had the good sense to be hiding in the tall grass rather than wandering along the dirt vehicle track.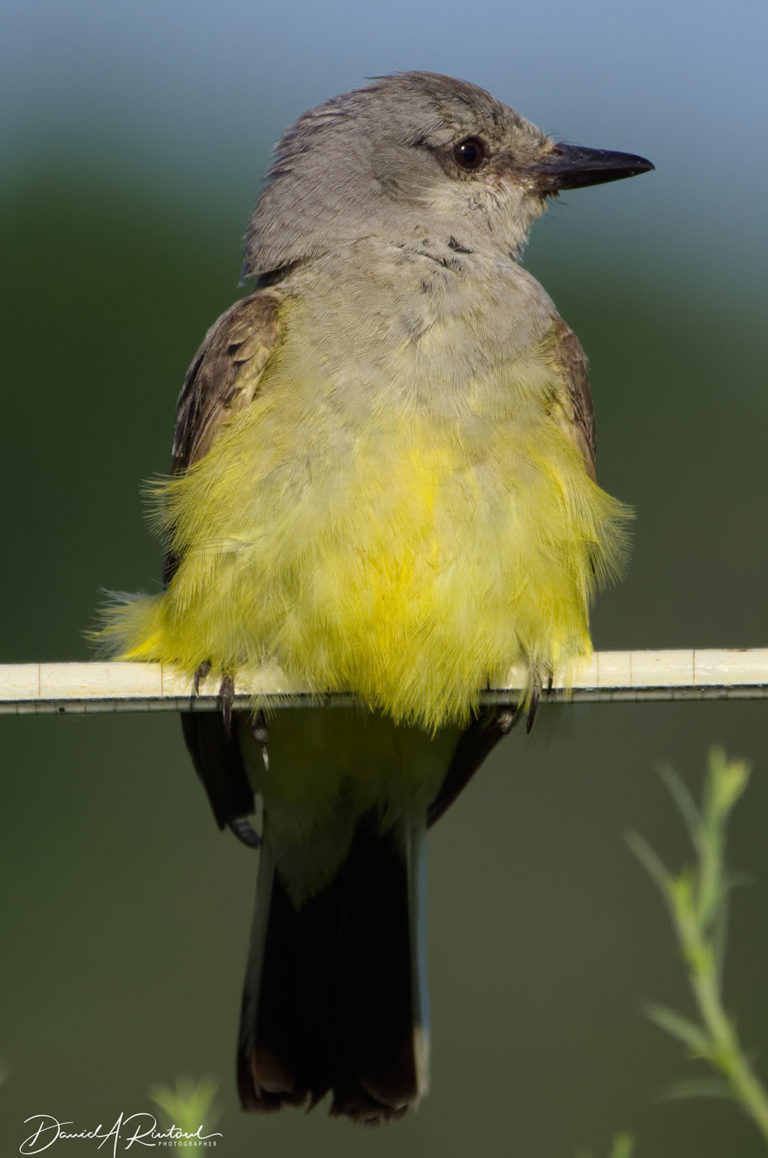 Near Manhattan KS
July 14, 2019
Sometimes not-chunky birds just look plump, like this Western Kingbird (Tyrannus verticalis), who seems to be letting it all hang out.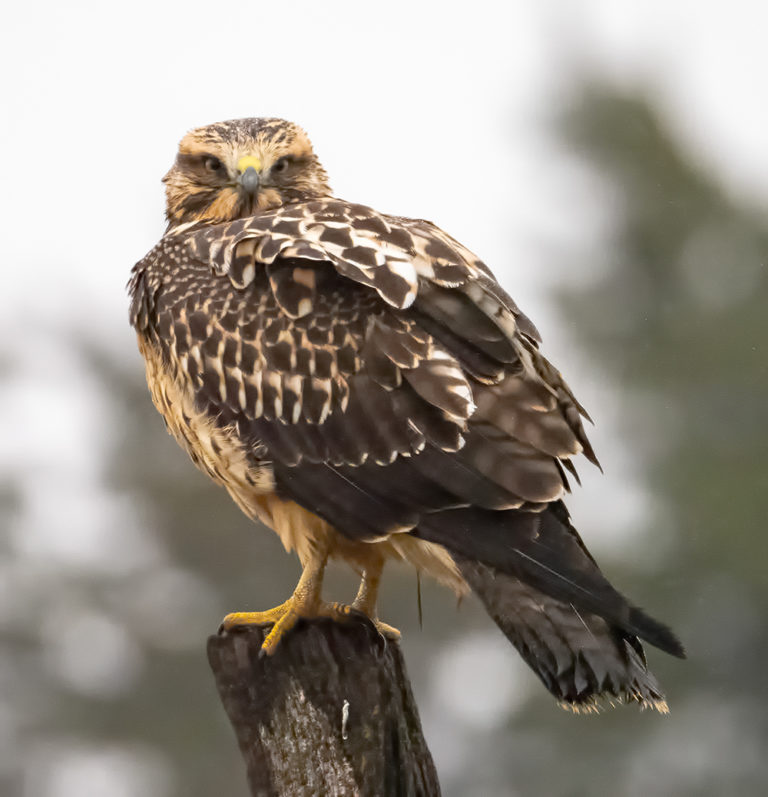 Near Sterling KS
October 12, 2018
And sometimes wet grumpy birds look chunky as well. This Swainson's Hawk (Buteo swainsoni) is one of three North American birds named after William John Swainson; the other two are a thrush and a warbler. Swainson was born in England and after a series of travels that did not include North America, settled in New Zealand in the 1840's. It is likely that he never saw any of the birds that bear his name.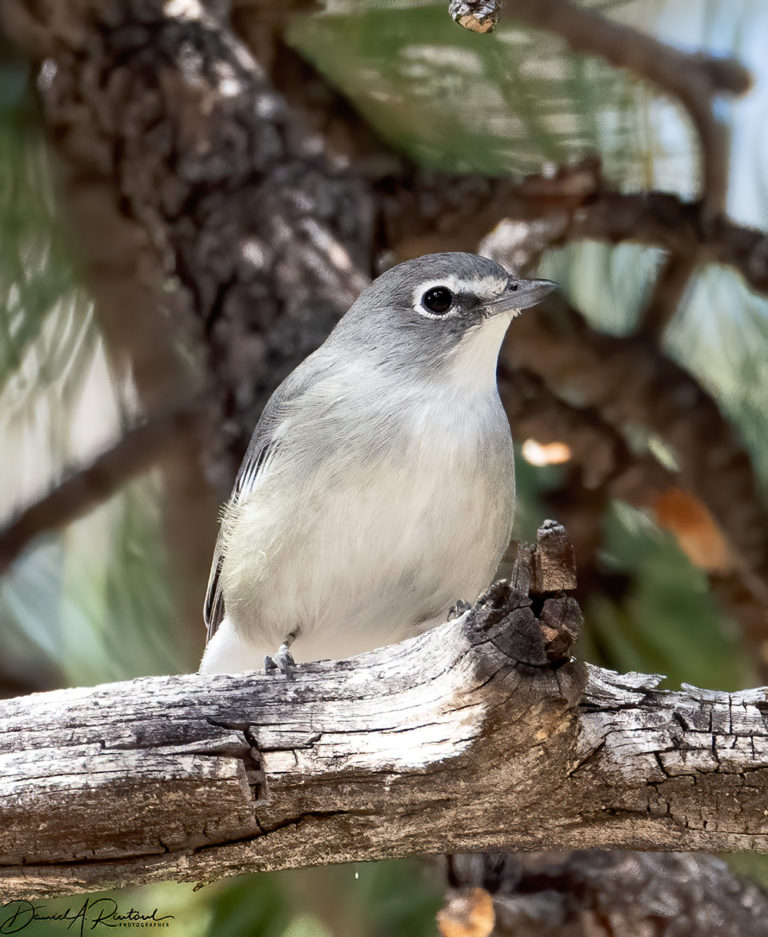 Rocky Mountain National Park
September 20, 2019
The species formerly known as the Solitary Vireo was split into three species, the Plumbeous Vireo found in the intermountain west, Cassin's Vireo (Pacific coast and northwestern US), and the Blue-headed Vireo (found across most of eastern North America). This plump fellow is the Plumbeous Vireo (with the reverse Latin binomial Vireo plumbeus). Lead-colored and with bold white spectacles, it is also distinguished by a total lack of yellow in the plumage, which the other two split species do exhibit.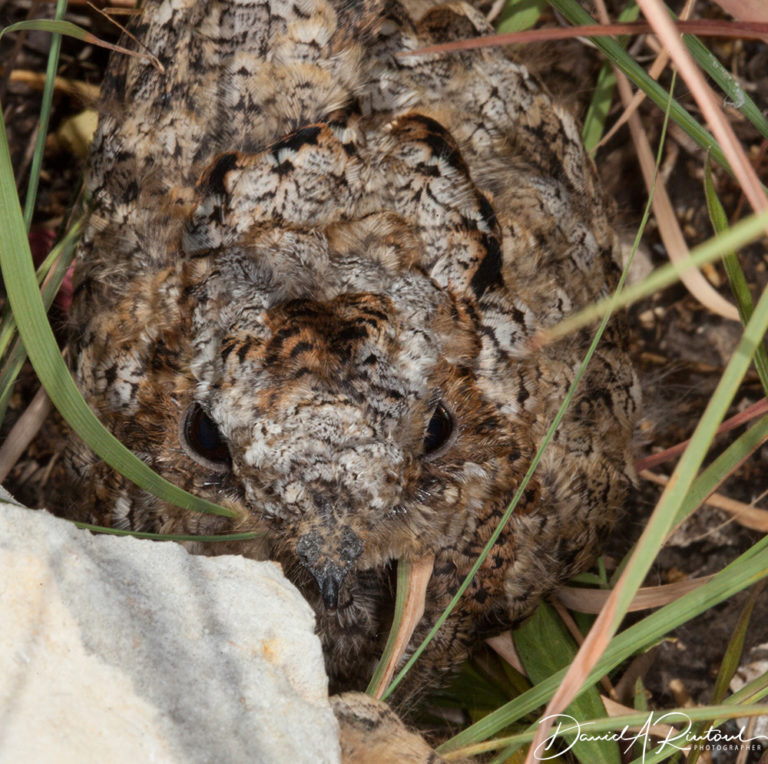 Konza Prairie Biological Station
July 28, 2014
As mentioned a couple of weeks ago, nestling birds are usually very chunky, since they don't have to fly and their parents are feeding them incessantly. This well-camouflaged nestling is a Common Poorwill (Phalaenoptilus nuttallii), and was one of two chicks in a nest found by my daughter when she was working one summer on Konza. The concept of "nest" is fluid for the ground-dwelling nightjars; the eggs are laid in a rocky scrape on the ground, and after hatching, the nestlings often move a short distance every day or two, for thermoregulatory purposes (finding a warmer spot) or for concealment. Their parents can easily find them, but if you have a nest under observation, the hatchlings can be devilishly difficult to locate a week or two after hatching.